Posts

121

Joined

Last visited
Recent Profile Visitors
The recent visitors block is disabled and is not being shown to other users.
RockerDom31's Achievements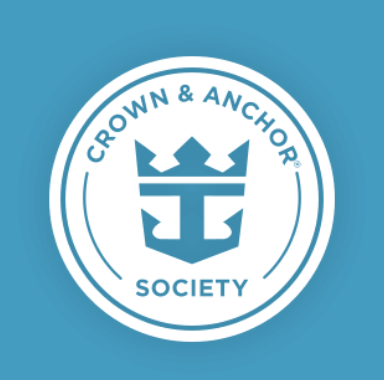 Diamond (5/7)
196
Reputation
Livia reacted to a post in a topic: 4th Aug Oasis of the Seas, 9 night Eastern Caribbean cruise out of New York

I think a part of it is the itinerary too. The primary itinerary for Oasis from Cape Liberty is generally 7 days Port Canaveral - Nassau, Bahamas - Coco Cay. This itinerary might be more attractive to families with children as opposed to the "one-off" New England/Canadian or Eastern Caribbean itinerary from Cape Liberty on Oasis. I am basing this purely off of observations and conversations.

Hutcherl reacted to a post in a topic: Oasis of the Seas: 9-Night Eastern Caribbean, August 5th - August 14th

sammy79 reacted to a post in a topic: Oasis of the Seas: 9-Night Eastern Caribbean, August 5th - August 14th

Sweety reacted to a post in a topic: Oasis of the Seas: 9-Night Eastern Caribbean, August 5th - August 14th

Sweety reacted to a post in a topic: Oasis of the Seas: 9-Night Eastern Caribbean, August 5th - August 14th

KristiZ reacted to a post in a topic: Oasis of the Seas: 9-Night Eastern Caribbean, August 5th - August 14th

KristiZ reacted to a post in a topic: Oasis of the Seas: 9-Night Eastern Caribbean, August 5th - August 14th

Liberty, Adventure, Anthem and Jewel are also homeported in Cape Liberty at various times throughout the year. We went with Liberty for the next cruise!

We still have a long way to go for Diamond status! This is the reason why we bought The Key - we wanted the last chaotic experience possible. My wife and I already lead chaotic lives! Agreed about the main dining room service. However, everyone was so very nice. It made up for the slow experience.

Oh! And also, I edited the first post for clarity and added some pictures. Make sure to re-read! Enjoy!

Second Set of Sea Days (Days 7, 8, 9) We did the same kind of activities as we did on the first set of sea days. Relaxing on the deck, doing some trivia and other games, and eating and drinking...a lot. Something different though is that we reserved a casita: It was kind of nice to have a "home" so we didn't have to fight for chairs on the deck. However, we probably should have spent the money on getting a beach bed or tent at Labadee than having the Casita. We had it from 9PM - 6PM but probably only spent a total of 3 hours in it. There was a "call" button to ask for a casita attendant for drinks but we weren't that far from the bar anyway. It did include a fruit plate and bottles of water. We put the rope up anytime we left it so that people didn't claim it as their own. For those wondering, it was about $150ish for the reservation. We did do a Captain's Q&A session in the Royal Theater. It was pretty neat. The Captain (I think it was "Captain Tore", I probably misspelled his name) will most likely retiring once this session is up - he has been working the seas in various capacities (not just with Royal) for 40+ years. The most interesting fact I learned - the Oasis clears the Verazzano Bridge by just 40 feet!) Last Sea Day picture at night: Disembarkation Day: Sad day indeed. But all good things must come to an end. We had three suitcases with us and we left two in the hallway the night before. We kept an empty suitcase for the last set of dirty laundry and all of the toiletries. Since we were Key members, we got special Key luggage tags - not a numbered tag like everyone else. We also got a special breakfast in the MDR. We ordered a veggie omelet, a bran muffin, and hash browns which were all delicious. Probably the same exact breakfast we would have gotten anyway but without any of the crowds. We were on Deck 4 and there were probably only 4-5 families there with us so it was definitely a more peaceful way to end the cruise. Leaving the ship was easy. There wasn't a long line to get off the ship and once we did, there was a special Key section for the luggage (next to the Suites section). Since we used passports, they used facial recognition for customs (I'm assuming it was because we used passports because there was a separate line for "birth certificates"). Other Thoughts and Last (Maybe) Impressions: Overall, this was a vacation that went very well for 98% of it (all thanks to all of you! ). The 2% that didn't go right were very minor issues and was fully expected (lack of a variety of vegetarian food options, a bit of buyer's remorse for the casita). Of the 10 day cruise, it rained for a total of 25 minutes. Very lucky! Absolutely no rough waves whatsoever. Very lucky! The comedy show in Blaze was amazing! Very 18+ though so be warned. We did not watch Cats. We're dog people! lol. Music Hall is a very nice venue. It's two floors and both floors have a bar (the top floor bar is not always open though). Prepaid gratuities but gave an extra $50 to our stateroom attendance. We did not tip additional to any wait staff (we only did MDR once) or bar staff (The DBP includes an 18% gratuity). We tipped the excursion tour guide $20 Because of some sunburn, we bought some Aloe from the vending machines on the ship. It cost $15.99! But we got about $13 refunded in port fees for reasons that I do not know. So the final portfolio bill was $1.65. This was the best of both worlds - a nice/new-ish big ship and a unique itinerary. Nothing wrong with the Bahamas-Coco Cay itinerary that Oasis usually does from Cape Liberty but we have been to the Bahamas multiple times before. This went into the decision of NOT going on Oasis next summer - we decided on Liberty because it offered a more unique itinerary (Bermuda, Labadee, two different DR ports). Covid Thoughts: ::Knock on wood:: Both my wife and I haven't had symptoms (and therefore do not feel the need to test). There were a few reports on Facebook of people having to quarantine on the ship (unfortunately, for one family it was on Day 2) and people testing positive once they got home. Interesting observation that I'm not sure if this was Covid-related or not...on Anthem in August 2019, we had to put a card in a slot to be able to turn the lights and AC on. But on Oasis, the stateroom attendant told us to never touch the "master switch" that turns on the lights and AC (there was no card slot). I'm assuming this is part of the airflow improvements? Or maybe Oasis was this way all along and it had nothing to do with the Covid improvements? Overall, we felt pretty good about how Royal handles the health aspect of things. Me being a teacher and my wife working in a congregate day program setting, we felt more comfortable walking around the ship than our own workplaces. There was always crew cleaning and disinfecting. I do wish that there was SOME sort of airflow in the elevators. I don't believe there to be any air exchange besides the door opening and closing. The most random encounter on this trip - running into one of my students in an elevator! Never saw them again after that haha. I'm sure I missed some details so if anyone has any questions, please feel free to ask! Thanks for reading!

Port Stops Part II Old San Juan, Puerto Rico Under the advice of the contributors of this forum and blog, we did not book any excursions for this stop. We literally just got off the ship and walked around. It hurt our feet a little! But it is such a beautiful, historic area. As far as I can tell, this isn't really a "beach day" unless you want to travel quite a bit away. This stop was from 2PM - 10PM. Some Pictures: Philipsburg, St. Marteen Excursion This port stop was 9AM - 5PM. We booked a Royal Caribbean Shore Excursion from a Black Friday sale called "Kim Sha Beach Break". This was a 20 minute narrated bus ride to Simpson Bay, and then about 3 hours on the beach, and then a 20 minute bus ride back to the port. This excursion was conducted by Rendezvous Tours. We felt very well-taken care of and safe during the excursion. On the bus ride there, the guide had us fill out a seating chart (we were to sit in the same seats there and back) and anytime the bus door opened, she did count and check to make sure we were all on the bus. The tour guide wore a bright yellow shirt and stayed with us at the beach so if we had any questions, we can talk to her. The beach was in close proximity to the Greenhouse Restaurant where they gave us lunch (included with the excursion) and let us use their clean private bathrooms. The food options were all meat so we asked our tour guide if we could have any vegetarian options. She spoke to the restaurant staff and she special-ordered black bean tacos for us - which was delicious! And filling. I don't remember all of the meat options - but there was one beef, one chicken, and two seafood options. The lunch included 1 drink (water, soda, or beer/wine) and there was a bar there if you wanted more to drink. Luckily, we brought several water bottles from the ship with us. The excursion included two chairs but not the umbrella. That was an extra $5. It seemed like the area of the beach was specific for our ship's excursion. There were three full buses (each one with their own tour guide). Simpson Bay was very sea-weedy and not very enjoyable to swim in. We only spent a few minutes in the water. But it was very warm. Some pictures from this excursion: After returning from the excursion, we were dropped off at the cruise port (interesting security note: an officer boarded our bus and checked all of our Seapass cards) with plenty of time to explore the shops. Another post with the review of the last set of sea days coming right up!

Just had this internal struggle myself. We originally had the Royal Travel Protection Plan at first but ultimately went with Allianz. Their max limits were much higher than Royal's. It's the medical evac and expenses limit that we were most concerned with.

Sometimes there's a cancellation and a reservation opens up. We snagged a 5:30 reservation for MDR by just checking the Royal app while we were on board.

They have one person at the entrance at WJ greeting everyone and reminding everyone to washy washy. People either don't or they "fake" it (they make the effort to turn the water on and then just grab a paper towel to dry off their dry unwashed hands). The finger licking is usually a result of accidentally getting food on their fingers while holding their plate. Thankfully I have not observed anyone not using the tongs to grab the buffet food.

Currently on Oasis…I would say that it's "normal" in the sense that I am able to fully enjoy my vacation with only minor inconveniences. *Walking around ports with my Vax card and a mask since you don't really know what other country's protocols are. Plenty of shops we entered said "masks required" (whether it was enforced was another story) *Getting the testing done (currently on a 9-night sailing so it had to get done regardless) *Crew wearing masks made it hard to understand them sometimes, especially with music blaring in the background The unfortunate part is that even disgusting behavior is "back to normal" - people not washing hands after leaving the bathroom, people not covering coughs and sneezes, people bypassing the washy washy at Windjammer, and don't even get me started on the amount of finger licking I see at Windjammer!!

Thanks! The 2pm arrival time wasn't bad at all. We didn't do any excursions. We literally just aimlessly walked around Old San Juan - doing some shopping and sightseeing some of the historical buildings. It was neat seeing the city at night from the ship. Pictures coming soon!

Yes! Trivia was either in the Music Hall or Schooner Bar - both of which lead to standing room only by the time the trivia started (and the music hall is 2 floors!)

We were going to get the Voom Surf and Stream internet package anyway. The two-device internet package price was around $20 pp/pd. I believe we paid $23ish pp/pd for the Key.

Sorry for the late start on this one! We are currently winding down Day 4 of 10 on this cruise. Here are some highlights: Background Info It's my wife and I on this cruise celebrating our 5-year anniversary (which was actually June 2022 but we had 2 weddings to go to at that time and we wanted this specific itinerary). We both have The Key and DBP. We are in a 2D Oceanview Balcony Stateroom. This is our second cruise. Here is our view of the balcony at sunset: Itinerary - Days 1, 2, 3 at sea…Day 4 Labadee…Day 5 San Juan, Puerto Rico…Day 6 Philippsburg, St. Marteen…Days 7, 8, 9 at sea. I believe this is a "one-off" sailing that only happens once this season on Oasis from Cape Liberty. Getting on the Ship Embarkation at Cape Liberty - we had arrived a little bit after 10am and there was already a very long line. We asked the port worker at the very front of the line where do Key members go and he let us in and we skipped the entire line! Inside, there was another section for Key members to check-in. Thanks to the excellent advice of @Matt and others, we had hard copies of everything - Seapass, Negative Test Results, and physical vax card - we spent less than 2 minutes at check-in (they verified docs and took pictures of our passports). Other families were struggling to pull things up on their phone - not a very good cell signal at Cape Liberty. We were on the ship by 11am, first drink in hand by 11:05am! We did not do the Key lunch - we were having way too much fun in the sun to have a sit down lunch. We just grabbed and go from Cafe Promenade. As expected, staterooms opened up at around 1pm. I am a diabetic and needed to have a legit mini-fridge and sharps container (I filled out a special needs form 2 weeks prior and our travel agent checked with Royal to make sure it was noted in the reservation). I was only put on insulin about a month ago. When we arrived, the mini-fridge and sharps container were not in the room. Called Guest Services and got "we will check on that for you". Meanwhile, I ran into our stateroom attendant and he took care of it. The "mini-fridge" is actually like a cooler for the car that plugs into the cigarette lighter port that holds 6 cans. It was cold enough and it worked. By the way - the mini-fridge that is in the cabinet of the stateroom is more so a wine cooler. Kept drinks cold but not cold enough for insulin. Food Both my wife and I are vegetarian and we have MTD. We've only been to the MDR once and we probably won't be again. As was the case on our last cruise, the vegetarian options were the exact same dishes served at the Windjammer (we left MDR and went to the Windjammer directly afterwards and found our dinner there!). Plus, my wife and I are quick eaters - the MDR just wasn't for us. We did order off the Vegan menu at MDR and the food was okay - just wasn't our style. As a matter of fact, our favorite place to eat as of now is El Loco Fresh. We made our own nachos with cheese, beans, salsa, guacamole, etc. Food at Labadee was a bust for vegetarian - just some salads and rice and beans. Moral of the story is that if you are vegetarian on a cruise, you will definitely eat and you will not go hungry. However, just like on land, your choices are not as varied and numerous. So temper your expectations! For breakfast and lunch, we had a much better time at Solarium Bistro. Not as busy, still had a freestyle machine, and anything vegetarian we would have eaten at the Windjammer was present at Solarium Bistro (one morning, we went to Windjammer, ate a small plate, got annoyed with the how busy it was, and then enjoyed a very quiet and peaceful meal at Solarium Bistro.) First Set of Sea Days We did a lot of relaxing on these days - sunning out on the deck, taking naps in the stateroom, exploring the ship. We also did some ship activities such as Trivia and Name that Tune Booked our next cruise! The people at NextCruise was so helpful! Today, we booked a 9-nighter for June 2023 out of Cape Liberty on Liberty of the Seas that goes to Bermuda, Labadee, La Romana DR, and Puerto Plata DR. I have never seen this itinerary before so we just had to YOLO book it! Port Stops Part I Labadee Wow the artisan market folks are insistent!! There are people there who are waiting just outside the market (by the amphitheater) who will take you back to your shop and carve your name on things so you are more likely to buy it. We did negotiate though and they accepted our offer. As far as the beach day itself, it was very nice and relaxing - even if 6000+ people are there with you. Plenty of chairs and umbrellas. There was a Royal Employee who saw us wandering around looking for chairs who set us up with 2 chairs under a tree. Tipped him a $5 as a thank you! Some pictures: Random Observations So Far... 6156 total passengers (2893 New, 1555 gold, 612 platinum, 310 emerald, 587 diamond, 254 diamond plus, 45 pinnacle). Masks - people had them, most people did not. But absolutely nobody cared if you masked up or not. I put one on every so often. All crew still had them on though. Shout-Outs A great big thank you to the MEI Travel team, especially our agent @Daniel W Daniel Wanderman!! Definitely the best travel agent we've ever had! A great big thank you to @Matt and to everyone else on this blog and forum! My wife complimented me about how much I know about Royal Caribbean. We did our best on Crown and Anchor trivia! Days 5-10 are forthcoming. Thanks for reading!