Posts

100

Joined

Last visited
Recent Profile Visitors
The recent visitors block is disabled and is not being shown to other users.
RockerDom31's Achievements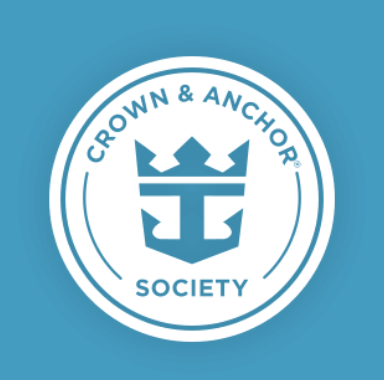 Diamond (5/7)
158
Reputation
Maybe the fan had a heating element in it? Or maybe it was just too big?

Wow so many steamers and power strips!

Rene Desmarais reacted to a post in a topic: Connecting with Filipino Crew on the Wonder of the Seas

I know this wasn't the purpose of your post but I just have to share this story… I am 100% Filipino, born in NYC, raised in Jersey. And while I've only been on one cruise, I absolutely love cruising!! The worst part of cruising for me - the amount of times I got asked a question by people who thought I was a crew member. "What time does [insert place here] open?" "Where is the nearest restroom?" "How do I get to [insert place here]?" And my personal favorite "Wow, you have to stand in line with the rest of us?" I must have said "I'm sorry I don't work here" a dozen or more times! Anyway, I chuckle at it now and if that was the worst of my vacation, so be it haha.

I overheard a crew member working the North Star on Anthem tell a passenger that the restrictions are there for the emergency procedures they would have to take in the event the North Star gets stuck in the upright position. Not sure how true it is and I don't know the exactly details of what that emergency procedure might be.

I've only done the Cape Liberty to Bermuda cruise and that was on Anthem. I get sea-sick very easily but most of this trip was okay to me. Don't get me wrong, you feel the ship moving but form what I heard, it's not better or worse than being on any other cruise ship. On the way back though, we were outrunning a hurricane so the ship was full speed through rough waters. I had to rely on my seasick wristbands that day but it was probably the best night of sleep I've had in my adult life. I felt like a baby in a rocking chair!

You should also check into any fees that the TA has hidden in their terms and conditions. When COVID first happened and our Oasis cruise was cancelled, we were charged a $150/per person cancellation fee since we went with the full cruise fare refund instead of future cruise credit. In addition, we would have been charged the same cancellation fee if we "lift and shift"ed because they considered that a "cancellation". They also charged a $75 revision fee if ANY changes were made to the reservation. I thought this was normal until I started perusing on this board and realized that I really needed to leave them. So I just took my lumps, paid for the cancellation fee, switched to MEI, and tell all of my friends, family, and coworkers (who are in the same town as the local TA) about my experience.

Just an FYI...Oasis of the Seas August 5, 2022 departure from Cape Liberty, NJ...The Key went down in price - saved $36! We used the savings to book a shore excursion

Ordinarily, this is one of those moments that someone would post a video or previous posts because this question has been asked quite frequently. However...the Key during this weird pandemic-y time looks different than before the pandemic. And it was just recently brought back into service. I'd be interested to find out how it is now. FWIW, we did get it for our August 2022 cruise on Oasis. But our purchase price was literally just another $5 more per person/per day (about an extra $100 total) than just getting the internet streaming package so we felt it was worth it.

Without taking the Key benefits into consideration, was there a gratuity added on in addition to the $7.95 service fee? Or would people traditionally tip the room service delivery person in cash? Or both? If it is the case that gratuity was tacked on, does the Key benefit (of having room service be included) change any of that? Just want to make sure I am not short-changing anyone on their tip!

Good call! I will do that. Thanks!

Wow complimentary room service - That's a good perk to have. You can definitely get your money's worth between the internet and if you get room service a few times.

Hi All, With this current cruise planner sale, I was looking into some of the specialty restaurants on Oasis. My wife and I are both lacto-ovo vegetarians (cheese and milk are good with us) and we know that there is plenty of yummy vegetarian food on the ship - between the Windjammer, MDR, and all the grab-and-go places - we get full bellies just like everyone else! We are having a delayed celebration of our 5-year anniversary and we wanted a good sit-down experience at one of the specialty restaurants. I was wondering if anyone had advice on which one to go to? I've looked at the menus and Italian seems promising. Our itinerary departing from Cape Liberty (Aug 2022) also includes stops in San Juan, Labadee (hopefully), and St. Marteen. Any good places with vegetarian cuisine in those stops? Thanks!

I go the lanyard route with a plastic holder and everything works without having to take the sea pass card out. And then, that badge goes in a front pocket of a drawstring bag since I have to carry around an emergency inhaler and epi pen with me at all times. I throw my phone and some packets of liquid IV in there as well.

Ah yes - thanks for the clarification about the YouTube videos! I think having Mr. Van Fleet has proven to be very beneficial. I like the Twitter updates he provides.