 Posts

14

Joined

Last visited
Fireman973's Achievements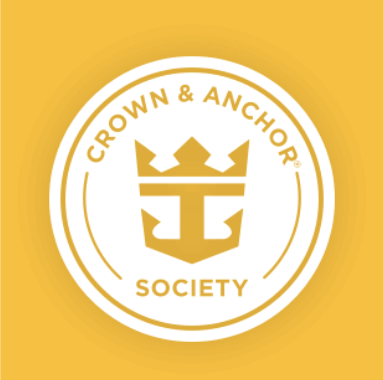 Gold (2/7)
25
Reputation
A dog walks into a restaurant and sits at one of the tables. The waiter immediately shows up and promptly points to a sign on the wall that says " No dogs allowed !!" The dog looks at the waiter and says " So who's smoking ? " This was my late dad's favorite joke I still laugh more at his telling it than the actual joke

Ogilthorpe reacted to a post in a topic: Bon Voyage – Ovation Alaskan Cruisers (and Sky class questions)

With the news this morning on the cruise industry being left out of the stimulus package I've decide to take the 100% refund.

WAAAYTOOO reacted to a post in a topic: Bon Voyage – Ovation Alaskan Cruisers (and Sky class questions)

Well got the email last night …… cruise canceled so time to regroup and think about rebooking. We might just cash in till things calm down. Wishing all good health and for those that are still booked best of luck !!!!

Like someone else posted, with the 125% FCC, if I miss my first cruise due to cancelation by RC it's a win win for me. Lemonade outta lemons !

May 29, 2020 that would coincide nicely with our Alaska cruise ?

I completely agree with your take on the situation. It is hard to predict however. If, and I realize that is a huge word, people will use common sense and the guidelines that are being suggested we might see this end in as early as 60 days. However I'm more concerned over the whole "note from your doctor" . I really can see this putting a lot of people (70 and older} out of the mood to sail. I'm all about safety first but this almost seems preschool in some aspects. With temps being checked as well as advanced medical screening at the port terminals and probably air terminals to follow the last thing I want to do is make an appointment with my family physician. Our sail date is May 29th and we will hold out, however my wife turns 70 in December and unless we sail prior to her birthday a lot of praying and discussion will be in order. At this point I would hold out for the FCC, but I would only attempt one rebook, if that were to fall through we would probably find an entirely new vacation venue. Again not blaming anyone or any entity at some point one has to decide whether the hoop is worth jumping through. Safe travels to all !!

With 76 days to go for our Alaskan cruise we will have to develop that " wait and see " attitude !

Temperatures will be taken with a digital, no-touch thermometer.

Like many others I agree this situation is well beyond the control of RCCL. We sail at the end of May to Alaska. It's probably an apple to orange comparison but we do sail out of Seattle and not Hong Kong. Again like others I believe common sense as travelers will go a long way. Hand washing , keeping one's hands away from the face and overall situation awareness will be my norm. Currently I also believe the media has whipped this up to a frenzy. As an EMT here in Texas we have had no advance directives as to the coronavirus. It's currently understood that our protocols are sufficient to deal with what I personally would be slow to call an outbreak again I place this on the media. At the end of the day it is the choice of the individual whether or not to cruise due to health concerns. Again personally I would rather lose my entire trip financially rather than place my family or self in harms way. I don't live life without regard to safety but I do realize that each and every day is a gift. In regard to the money spent on a cruise like my dad used to say "if you cannot afford to lose it don't invest it". Safe travels to all.

Can anyone tell me the things (shows, bumper cars ,North Star , IFly etc....) you are able to book online 90 days out in advance prior to sailing on Ovation ? TIA

And now we have excursions booked with my bro in law and his new bride who thinks she needs to come along ?