 Posts

31

Joined

Last visited
Recent Profile Visitors
The recent visitors block is disabled and is not being shown to other users.
SueB's Achievements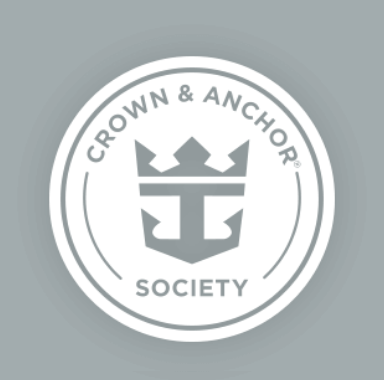 Platinum (3/7)
19
Reputation
Love Liberty!!! Enjoy the ship!!

We sail August 22 out of Alaska and have been going back and forth about doing on point testing service or just make an appointment at Walgreens and go there and get tested. I am leaning towards going to Walgreens. I have heard good things and horror stories about OnPoint, so definitely have a backup plan. In my research, I found out that OnPoint has a location in Seattle where you can get tested. So being in their time zone might be beneficial.

We are on the sailing leaving August 22nd. Although I am disappointed there will be no glacier viewing, I knew from the beginning it was a possibility that we might not see the glacier due to fog, weather. I agree with the previous post, stick to your plans and have a great time. I have day planned at Mendenhall while in Juneau.

Excursions for 8/22 sailings are now posted for Ketchikan in cruise planner.

That's wonderful!! We have a balcony, and I did bid to Royal Up, but I know there is nothing available right now. I noticed a few more cabins opened up since they announced no glacier. I am very happy with our room choice and location, so I definitely will not be disappointed.

WAAAYTOOO reacted to a post in a topic: xSAILEDx Quantum of the Seas - August 22, 2022 (Alaskan NO Glacier)

Luggage tags printed travel documents printed COVID vaccine cards validated Passports and Vaccine cards with travel documents ArriveCAN app downloaded and started Alaska here we come!!!

Thanks Chris. I was disappointed when I found out you were working on Ovation and not Quantum! We are booked on Quantum next month. Would have been nice to meet you!!

We are sailing to Alaska in late August and I'm hoping we will not require testing!! So, I'll book my testing appointment mid-August if nothing has changed. So thanks for the information. We have a few test kits from the government that I would like to use, instead of paying more to have it done.

We are on Quantum in a couple of weeks and I have been researching the ship and ports for the past year. I booked an excursion on Black Friday and it was recently cancelled. All excursions through Royal are sold out for that port. I know this is not Royal's issue, it is the vendor that supplies the excursions. Disappointed, yes!!! But, I went and booked through a third party on my own. My philosophy for this trip is to take responsibility for my trip, know that things can change. I feel blessed that my husband and I have the opportunity to this fantastic trip. I have researched ports, watched multiple youtube videos on the ship and excursion, many, many great suggestions from everyone on this platform (thanks Matt). Yes, staffing is an issue. That is across the board, so be prepared. The ship will be sailing close to, if not more than capacity. I know this cause I check daily to see what rooms are still available!!!

We are sailing on Quantum out of Alaska in a couple of weeks. I go back and forth. We are both vaxed and double boosted!. I know that will not prevent us from catching COVID, but working in health care and wearing a mask every day, I'm ready to take it off!!! I would do what is best for you.

When I get my confirmation from my TA, I always confirm my cabin number. Do you have a confirmation and what cabin number is listed on it?

WAAAYTOOO reacted to a post in a topic: xSAILEDx Quantum of the Seas - August 22, 2022 (Alaskan NO Glacier)

What is your preference for the pretesting??? Walgreens or local in Seattle or emed proctored test???