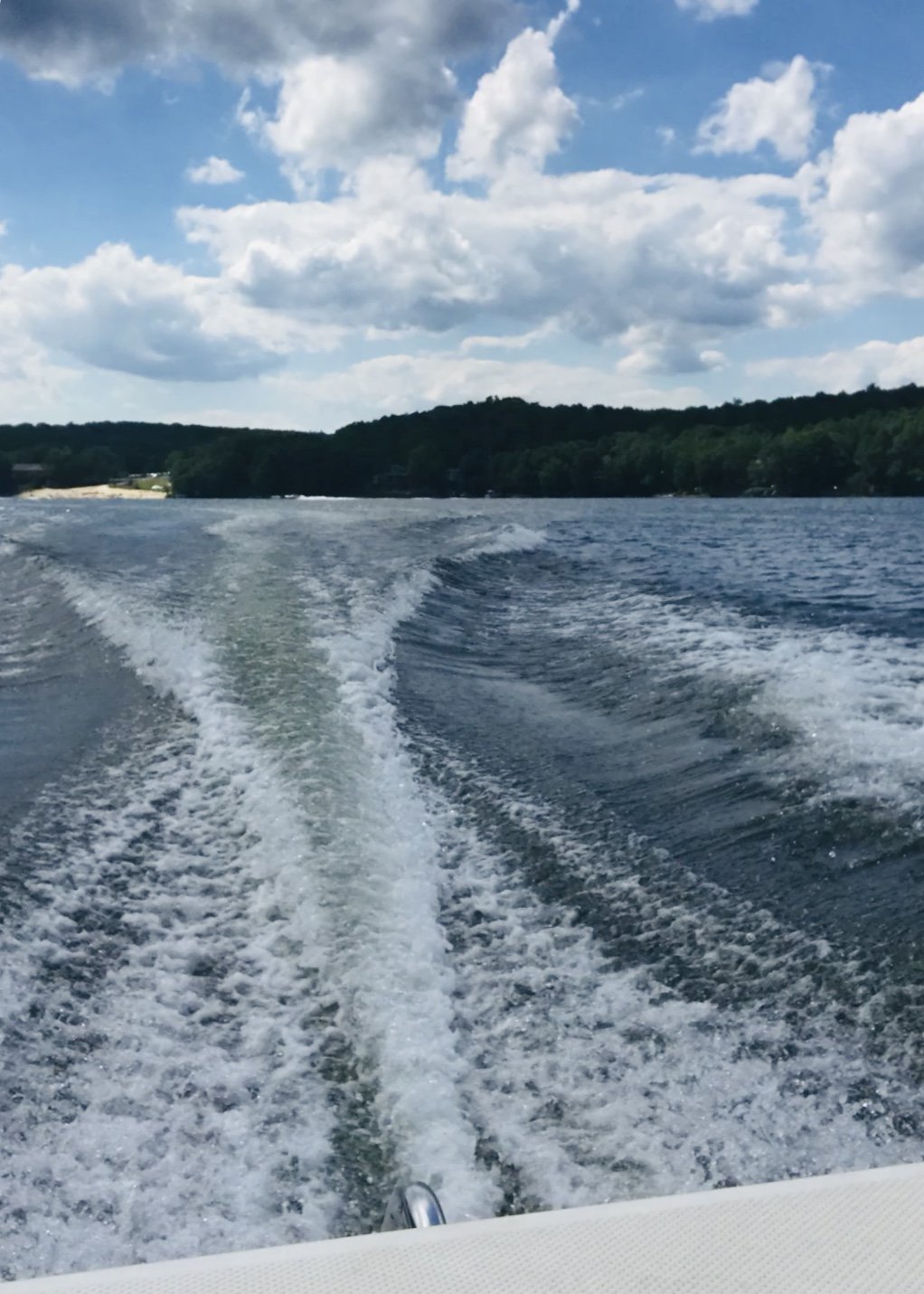 Posts

100

Joined

Last visited
Everything posted by CruisinUngs
I'll let you all know what happens come zip lining in a few days. As of now we dropped him off again with limited whining. He wasn't whining at all till we had to take him to a different room. Currently enjoying the solarium for the first time while in PR. Got a lovely view of Walgreens at the moment. ?

Quick update if anyone is curious: had a rush this AM due to clocks being put ahead and us not setting an alarm. Had North Star at 10 (rescheduled for day 2 due to winds) so we had to drop him in AO and run. Not ideal. My risky decision was to show him the small bag of toys I brought and let him pick what he got if he went. Worked like a charm! He was dropped off with limited whining and was pretty good the whole 45 min we were gone. AO staff members Cherry, who has been there almost every time, got him to color. She seemed to take 10 min just for him and it helped a lot. Her and Bubbles have been fantastic. @Matt telling him he could do what he wanted I think helped. He didn't feel forced to do the activities and ended up coloring. Thanks!

Thanks @Susie. Hoping it gets easier for you as the years go on. Looks like our kids would probably get along and dance their little behinds off together lol.

Thanks for the responses! Dropped him off at 9 today and was the only kid. We went back in 20 min and got him. Still crying. He did go in without much of a fight though when we dropped him off (even though he was crying) so think he's slowly getting it. We have tried the bribe but he wants nothing to do with a bribe. Kid is a little too smart and weighs his options lol. We will let him know he can do his own thing though. Good to know about port days.

Hello all! I am currently on Anthem (day 2 of 11- woot!). We have my almost 4 year old with us and trying to get him used to Adventure Ocean so my husband and I can do some adult things... you know like bumper cars and rock climbing lol. The real end goal is for us to be able to go on our zip lining excursion on day 7 as we need to leave him on the ship for it. He is not taking too well to AO and I'm not confident what we are doing is the best strategy. My current strategy is to try and drop him off multiple times a day so he knows this is part of cruising. We did sessions today in the morning, afternoon and evening to try and make it a routine thing. All three times we were called on the phone within 30 min to come get him as he was crying a lot. I will say it got slightly better each time. The first time they practically dragged him from us kicking a screaming. By the third time he refused to go in, but once he saw the kids dancing, he was good. However once the dancing stopped (my kids favorite thing to do is dance), he started crying. When we went to get him after the call, he was sitting with the others in circle time and crying... again. We have had some very calm talks as to not make it seem like this huge deal. We tell him about the toys and kids and games. The staff is great and want to help, but I understand they can't spend 20 min with just him each time getting him acclaimated. I know it's only our first day trying so I am really hoping that my strategy will work, but thought it was worth asking you experienced folks for advice. Quick backstory on my kid. He's not very social and a little bit of a scardy cat. Part of the reason is he has a language delay so he's not always 100% sure of his situation. He's been in daycare almost a year and does well there. Took a few weeks of repetition, but now goes without a problem. I'm nervous 5 days will not be enough of a routine for us to feel good about leaving him for 5 hours on day 7. Just a note, if my son is not ready to be left alone on day 7, WE WILL NOT DO IT. I will eat the excursion cost no problem if we decide last minute to stay on the ship. I do not want to force him there. I want him to enjoy it like he should. I want it to be a win-win and will only leave him if I'm confident he will be fine. Don't need this to be a traumatizing cruise because I'm already hankering for more. ? Any advice or tips for this new cruiser who wants to have an hour alone with her husband... and hopefully a fun excursion? Should I stay on course?

@WAAAYTOOO knows her stuff and liked my post so I am confident I am right. ??

Sailing on her tomorrow for 11 nights. People have told me the 1st full sea day (day 2 for me) and the second to last sea day (day 10 for me). I can confirm when I am off if others more experienced on here don't get back to you.

What a great, unique blog. Loved your review and feedback. Kudos on completing your trip with it being "almost too much". Having a young kid "almost" is def a win. Sitting in the Doubletree in Newark now to embark on an 11 day cruise in Anthem with our four year old (YAY!). I'll be doing a "not-live" review when I'm back and can hopefully pay it forward with some tips for little ones on that ship. Welcome home!!

Bots make jokes, I like it. Thanks!

Has there always been a 4 night dining package? I've never heard of it so curious. Thanks!

Seeing this as well for my cruise this Sunday on Anthem. Was going to post and voila I saw this. I wonder if this means for dining packages it's unlimited instead of up to $35.

That's the lowest I've seen reported. Nice.

Sailing Sunday on Anthem for 11 nights. Refreshment package remains the same at $26. Deluxe quietly down to $45 (but have seen it as low as $42). Single stream Voom went up to $15.99. Hasn't been that high in months. Has been pretty steady at $12.99 I believe. Haven't been stalking but glancing as we got a great deal back in August for two devices for $18.99.? So no Black Friday level sale prices that I've heard about on these boards yet though my expectations are low.

The moment in which you caught that guy is perfection. He looks so guilty like he'll get caught eating the good food. Lol

Ahhhhh I love my cricut. Did it cut out the magnet as well in that shape or did you glue magnets to the back? And your food pics are amazing!

Holy price difference. This is the best example I have seen for "book it early" given on one of these boards.

I suggest trying to book a restaurant on its own in the cruise planner to see. It can differ slightly restaurant to restaurant. For my upcoming sailing it's 35-50ish depending on the restaurant I believe.

Thanks for letting us know who didn't know. ?

@KAA what was the final decision? ?

Ooo this makes me happy. It's the little things right? @Susie: thanks for taking the time to reply during your cruise- especially since I asked. ? Everyone else, thanks as well! Good to know you don't have to purchase if you're at the bar.

What an epic trip. Can't wait to follow along. I'm hoping your wife takes to the water by the end!

Do we know when Black Friday sales usually start? I leave that next Sunday and although they changed the rule recently on your last day to purchase CP stuff before you board, it would give me greater peace of mind if they operated like the big stores- starting their sales before Black Friday.

PM me if for some crazy reason this doesn't work out (though I'm sure it will). I sail on her Nov 25 so you can make me your plan b. ??