Posts

25

Joined

Last visited
Recent Profile Visitors
The recent visitors block is disabled and is not being shown to other users.
KAA's Achievements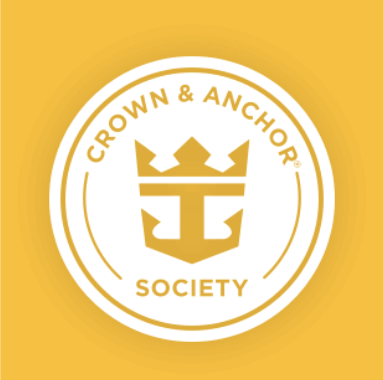 Gold (2/7)
2
Reputation
Here's a good one. I'm on a cruise picking deadline. Booked some great flights on Expedia, but I can only cancel up to midnight so this is a little bit ? trying to decide between 4 cruises for end of June 2019: 7 night Oasis of the seas western Mediterranean (did it on Harmony) 7 night Freedom southern Caribbean (concerns about how truly hot it will be at that time) 7 night Caribbean on Symphony 7 night Mediterranean on Celebrity Edge what would you choose??

thanks for the ideas, @JLMoran! and I didn't even think about that, @jurrjurr... thanks!!!

I'm back for another, "please help me pick a cruise!" We're looking at June/July 2019 Choice: *12 night Baltic from Amsterdam on Brilliance or *Southern Caribbean cruise on Freedom You always have great feedback and looking forward to it again today! Thank you!

Thank you both!! I probably only put in a dollar 8 cruises ago— so this makes sense!

My husband and I just got onboard Allure and noticed a difference on our cards. We are new to Diamond status. My card says, Diamond - Choice whereas his just says diamond. Does anyone know what the choice means?

My husband and I just reached Diamond status and will be cruising on Allure this month. We know that we are entitled to 3 free drinks at night, but does how does this work? Also, what do you find in the diamond lounge? I usually get a soda package, but I am wondering if I can live without it now that we have this status and maybe I could use a free drink for soda. Thank you in advance!

Definitely Johnny and Gus! Gus was my first and Johnny is just hilarious!

When I go on vacation, I am DEFINITELY in vacation mode. But as I was browsing offerings on Anthem, I saw the fitness class pass. Have you gone to any of them before? Thoughts?

It's a good point. We actually went to Disney/Universal this past February for 8 days so I'm sure we could just pick a couple of attractions to see, but again, still not sure the cost is worth the reward (except for the free tickets)

Hi everyone! My husband and I are getting on Anthem in 10 days! We like Anthem and so we usually go the Bahama's route that we have done a few times and stay onboard while everyone leaves. This year, our anniversary falls on the Orlando day and I am kind of tempted to get off the ship. We do have free passes to Disney and I would pay for a day at Universal, but my question is, is it worth it? I know some of the excursions are 8/10 hours but that includes like 2 hours of travel time. We are not really interested in the NASA/Coco beach things as we have done them before too. Has anyone done these excursions? Thanks!!!

Things get really confusing for me in the middle, but I would definitely say: 1) Anthem 2) Allure ..... Somewhere lower is Harmony- can't get over not having a pool in the solarium.... ------- By far the last was Rhapsody- all it did was creak!!

Thanks everyone! You probably wouldn't believe that I am still stirring about this.... On tiring days, I go with Anthem/Grandeur and on days that I am excited to adventure, it's obviously Freedom. Thinking that maybe I'll wait and see what I feel onboard Anthem in 2 weeks.... Looks like the fares are only headed up though. Hey, @Matt - what would you do?!

I think my personal favorite cruise director was Luke Arrowsmith! Missing him on RC ships!

Everyone was so helpful with my questions about Bermuda/Southern Caribbean that I thought that I would try again. :) My husband is dying to go do the 7/8 night Norway.... personally, I would love to do the 12 night Italy cruise from Barcelona. Last summer we did Greece and two summers ago we were the 6th sailing on Harmony doing Western Mediterranean. Anybody have any thoughts on Europe cruises?