Posts

250

Joined

Last visited

Days Won

1
Recent Profile Visitors
The recent visitors block is disabled and is not being shown to other users.
VACruiser's Achievements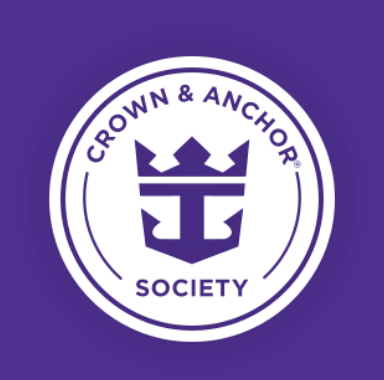 Diamond Plus (6/7)
362
Reputation
If you are cruising now you're going to have to be very flexible on ships, itineraries, and overall changes of the rules quickly as new Covid variants appear. Only the most flexible people and diehard cruisers could enjoy all these changes to get on a ship to cruise. I love cruising but with all the changes I've found out that I am not as diehard as I thought I was and flexibility is not my thing. If you can take all the changes, coupled with all the Covid testing, you are truly a flexible person. If this is not you, the experience will drive you crazy. Just flying to the port is an adventure in of itself. Once you enter the world of the airlines you will truly see the experience is not the same as 2019 and you are at the whims of those in charge and rules change often. Just getting from point A to B on time with nothing occurring is a win. Then you get to the cruise port and it happens all over again. If you are a flexible person and these rules changes don't bother you than I think you'll be OK. If not, cancel and move on to land based drive to your location vacations. As I'm not flexible person I have chosen land based where I can control some of the vacation.

I've given up on cruising in the near-future as in several years, until some semblance of normalcy returns and I well know that may never happen. I went on a Vacation this year to Cocoa Beach, Florida and said numerous times how I miss cruising. But, when I go to mock-up cruises on Royal Caribbean's website I get put-off by the rise in prices so I give up and move on. I go back occasionally to mock-up more cruises only to leave thinking how crazy these prices are. Alas, I hope one day for something to change. I had two cruises that were cancelled in the past two years that I was in Crown Loft Suites and I can't touch those original prices I once had. There is an increase of about 40% so I may never get to go to the 17th floor on an Oasis Class ship if this stays at these levels.

I was at Cocoa Beach this week and saw the Explorer of the Seas at Port Canaveral on Wednesday followed by the Disney Fantasy the next day. The Fantasy stayed just off shore for three days and was being whipped by the wind and rough seas. Local news says they were there for vaccines. There was a drowning on Cocoa Beach on Wednesday due to strong rip currents. A Coast Guard Sea Hawk was flying patterns up and down the beach for hours. They had not found the man as of last check. A terrible tragedy.

I have been on both cruise lines and I don't think you are off the mark in your analogy. I use the Walmart versus Target analogy as the clientele are very different. That being said, it depends on what ship and what time of the year. If you go spring break on a Carnival lower priced cruise you are going to amazed by some of the sightings you'll see as I have been in the past. But I'm in my late 50's so my tolerance for drunks is pretty low. On the flip side Royal has its share of dress code violations at the pool and on excursions so it's not immune. I just think Royal is a cut above Carnival in the cruising market. With the Carnival Mardi Gras coming on line soon that may tighten the competition market but only time will tell.

I had my second Moderna shot on Friday at the VA. I am an avid cyclist so I thought the best prescription for care would be to wake up Saturday morning and ride in which I did for 43 miles with a friend. I got home and showered and then got cold chills, headache and extreme body aches. I guess I got it mad by me taking it out for a spin. I took some ibuprofen and hung out the rest of the day and did nothing. The chills were very real and I felt like it was mid-winter but it was 70° outside. I'm hoping today will be better but we shall see. Oh well it's done now so I've had my second shot so I did civic duty.

The one thing I do know is there is big-money involved in these vaccinations so I can imagine that this will be a lifetime issue, like an annual flu shot, and we will be asked yearly at our annual physicals if you would like to get booster shot. It wasn't long after the vaccines started being issued at sizable numbers that the discussions about booster shots had already started. When it comes to money you can bet your bottom dollar big pharma will find a way to make more of it...(my ode to Jurassic Park - life will find a way).

RCVoyager reacted to a post in a topic: CDC officially says it is SAFE for fully vaccinated people to travel!

Transportation Worker Identity Card. This card is issued by the United States Transportation Security Administration and the United States Coast Guard. Individuals must have a TWIC to gain access to secure maritime facilities. These often include ships, ferries, dockside warehouses and port customs offices.

Today Bitcoin is $57,365 so if we get there I'm really out.

I am with you there! I've done some mock cruise research and laughed so hard at those prices. Now, I just do it for a laugh in the morning to get me going; it's better than coffee. These are insane prices and the Return on Vacation Investment (ROVI) is just not there. I hope they come back to reasonable levels at some point as I would miss cruising at, but I could live without it if this remains - sad, but come on Royal...that's crazy. When booking a Grand Suite on an Oasis class ship gets to almost 8-9K levels - come on you're killing me here RCI. I looked at a Crown Loft Suite on Harmony this morning for a laugh and mocked up with travel insurance and pre-paid gratuities for 10.5k - again, I laughed so hard I almost fell over in my chair. By the way, I actually had the same cruise and same CLS room (1710) that was cancelled in Dec 2020 and it was $7300 so we are talking a difference of $3200 .

I agree with Twangster... if the market, aka us, are willing to pay more than the cruise lines will make the new prices the norm; however, once the initial fervor subsides it will become more clear if those prices can be sustained. For me personally I don't see the Return on my Vacation Investment (ROVI - new term) at these prices. I can rent a sizable house with a pool on the beaches of NC, SC, and Georgia for 3.5-4K a week. That's for 4 bedrooms and 2800sqft. Granted I have to pay for food and entertainment for my wife and me but I'm still saving money rather than staying in RC suites that I love on an Oasis class ships. I'm an avid cruise hound and I'll be back once this subsides but that maybe years from now but I shall return one day - hopefully.

I've had a couple of cruises cancelled in the past year so I was excited to go look at the late 2022 and 2023 cruises. I priced them apples to apples from last year's on what I had, which in my case was Crown Loft Suites on Harmony and also Oasis in Mar and Dec 2020. I looked at the same cruise itinerary, Oasis March 5th 2023, and was a little shocked at the price increase. I expected increases but not in the 40%+ range. May be I had some decent deals in the past but now... The pricing for my cancelled March 2020 cruise was $5825 with insurance and pre-paid gratuities and that cruise for the same time in March 2023 is now $8459 - that is a 45% increase for my mocked up cruise. Am I missing something or just doing something wrong but that seems excessive to me. To go on a cruise, now based upon my budget for travel, I'm going to have to drop some room classes.

That is true. I always read and don't comment a lot so it's interesting to see where people come down on the sides of COVID issues. I know my cruising days are over for awhile and have had three cruises cancelled thus far so my thirst for cruising has diminished. Hopefully that will change in the future but it will probably be years. I have to wear a mask all day at work, because that's where my livelihood comes from, but wearing a mask on a cruise that I pay dearly for is not going to happen. I've already made plans to go to the SC beach's for the next couple of years until this craziness has subsided. We shall see.

VACruiser reacted to a post in a topic: Masks during the whole cruise? Vaccines Required? Limited Ports/Excursions? What would be too much?

VACruiser reacted to a post in a topic: Masks during the whole cruise? Vaccines Required? Limited Ports/Excursions? What would be too much?

Cruising is an expensive adventure and I am interested in the freedom of a vacation and restrictions that limit my fun so I won't cruise under these restrictions. It's going to be tough going for cruise lines for the foreseeable future as they try to get up and running but are limited due to country rules in order to operate. I'm sure a lot people on this forum will cruise just to cruise because they love it that much, but as far as the general population, I don't see people flocking to get back unto ships for their vacations in the near-term. I personally have chosen a different path for the next couple of years of renting a house at the beach. Cruises are starting to get expensive as the prices have risen for all kinds of reasons; but, suffice to say, until the value is back, I'm not going to go cruising again. I hope one day to be back but for now, I'm on land.

I've already started my cancellation proceedings for my November 2021 cruise on Oasis as I'm sure this is going to be a requirement for future cruising events. My largest fear is to get on a ship and someone tests positive, whether false or true, and I get stuck in my room after paying a lot of money to go on a vacation. I'm out until all this gets sorted out. I've already booked a house on a beach in South Carolina for August 2021 and this may now be the new vacation norm. What ticks me off is even if I get the vaccine I will still have to take a Covid test prior to going on vacation and I bet also wearing a mask on ship too. And, that's why I'm not going to jump all these hoops just to go on a vacation that is supposed to be fun and relaxing...