 Posts

129

Joined

Last visited
Recent Profile Visitors
The recent visitors block is disabled and is not being shown to other users.
codyh21's Achievements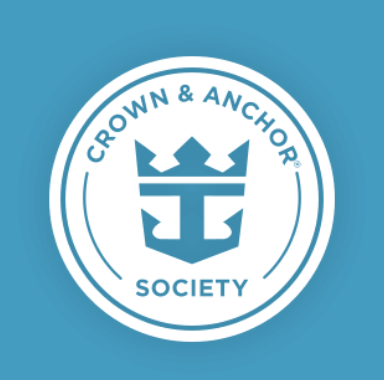 Diamond (5/7)
143
Reputation
Do you have the app downloaded? If so, you can use the digital one on there to board. We also saved a copy to our Apple Wallet as a backup. Only thing we'll print is luggage tags. For "check in" are you talking about check-in online or at the port? If at the port, you'll need setsail pass, passport book, proof of negative COVID test and COVID vaccine card if applicable to you.

Yep, as long as you specifically bought the ones that come with the proctored service like we did you'll be just fine.

We still have the Navica app on our phone from last year. You can still download the app without issue. Set up your account ahead of time and when ready to begin the test, just scan the QR code on the box (don't open it), connect and go. We're using these for our Odyssey TA on the 31st. Very easy process and no appointments necessary.

I buy my coffee by the 2-3lb bag at Costco in whole bean but don't buy the fancy stuff so know exactly what you're talking about! Although once a year I do order a pound of Kona from Hawaii as a treat. Included coffee onboard isn't great, but perfectly fine and I'll happily drink it all day long.

I had luck on our Southern Caribbean sailing on Explorer back in 2019 using a vPN to access my tv service back here and watch college football. Suffice to say once someone realized I was the only person who had the Alabama/Georgia game (ship didn't get the feed) I became the most popular person in the bar. All that to say it's doable but did experience issues w/Surf & Stream speeds at times so take that into account as well.

Due solely to the global popularity of the sport I would lean towards yes. However, it ultimately is subject to the satellite feeds that each ship gets so can vary even from ship to ship. However, on Oasis last December they were showing a wide variety of soccer matches. Unfortunately the best and really only proper answer is you'll have to check once you get onboard.

As of this morning, it appears that NASA is targeting either 23 or 27 September for the launch pending resolution of the issue. The 23rd (Friday) there are 3 ships in port and the 27th only has one ship (Oasis) doing a port stop so not as crowded as previous attempts. If it does go, hope the launch windows are friendly to those sailing!

Sailed on Navigator for two weeks in 2019 and managed to stream college football a couple weekends. Mind you it did buffer from time to time but was able to watch my teams game at least

Doesn't look like they've updated anything on the app yet showing the schedule. They should far enough in advance that you can plan accordingly before making your bookings once onboard.

The current window is open until I believe Tuesday but they've already announced they're not going to attempt in there. Next window technically runs 19 Sep-4 Oct but there's a manned flight scheduled for the 3rd and they won't mess with that. Looks likely for the window opening 17 Oct now.

If you sign up for the four device plan, you setup a login and are allowed 4 devices connected at any one time. You are free to keep it for yourself, share it with friends, or share it with a complete stranger if you'd like. Nothing against the rules there at all so feel free to go for it.

In theory they charge you $10 or similar if you order multiple entrees, however, reports vary widely if that is enforced. Other possible extras are ordering "premium" options (lobster and a few others in Chops for example) or going over your allowance per visit in venues like Playmakers/Portside BBQ ($20 per visit, per person) and Izumi Sushi ($35 per visit). We have had UDP multiple times and always ended up with a $0 receipt at the end.

I'm with you on this one. We've been on quite a few cruises but when it comes to travel I'm the type that likes to know lots of details that seem trivial to many, just part of my process. While it's not perfect, I am thankful for the app as I've found it able to answer a lot of those questions. Ultimately, glad you were able to get your answer, have a great time!

Agree with @twangster. Flying down next Thursday, need to test Friday/Saturday for a Sunday sailing. I have the eMed proctored kit for my hotel but made an appointment at a CVS down the street from my hotel as a backup for a rapid test. They had a ton of open slots and if no issues with the eMed I'll just cancel. Lots of places in the area, and many like CVS/Walgreens will let you schedule online in advance.

I am flying into Miami three days early for our sailing. While I'll have the eMed test with me, I was able to schedule a rapid test the following morning at a CVS just down the street from my hotel with no issues as a backup. This is for late next week, but was 14 days out when I booked it. Definitely may be the area you're trying to book in.