 Posts

118

Joined

Last visited
Recent Profile Visitors
The recent visitors block is disabled and is not being shown to other users.
codyh21's Achievements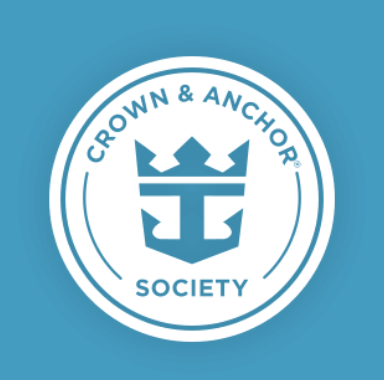 Diamond (5/7)
137
Reputation
In theory they charge you $10 or similar if you order multiple entrees, however, reports vary widely if that is enforced. Other possible extras are ordering "premium" options (lobster and a few others in Chops for example) or going over your allowance per visit in venues like Playmakers/Portside BBQ ($20 per visit, per person) and Izumi Sushi ($35 per visit). We have had UDP multiple times and always ended up with a $0 receipt at the end.

I'm with you on this one. We've been on quite a few cruises but when it comes to travel I'm the type that likes to know lots of details that seem trivial to many, just part of my process. While it's not perfect, I am thankful for the app as I've found it able to answer a lot of those questions. Ultimately, glad you were able to get your answer, have a great time!

Agree with @twangster. Flying down next Thursday, need to test Friday/Saturday for a Sunday sailing. I have the eMed proctored kit for my hotel but made an appointment at a CVS down the street from my hotel as a backup for a rapid test. They had a ton of open slots and if no issues with the eMed I'll just cancel. Lots of places in the area, and many like CVS/Walgreens will let you schedule online in advance.

I am flying into Miami three days early for our sailing. While I'll have the eMed test with me, I was able to schedule a rapid test the following morning at a CVS just down the street from my hotel with no issues as a backup. This is for late next week, but was 14 days out when I booked it. Definitely may be the area you're trying to book in.

We sail on Oasis in two weeks and WJ is finally showing open for dinner, will have to verify with people sailing the next couple weeks. I like a good meal in the MDR or specialty as much as the next but sometimes after a long port day the convenience and simplicity of the WJ is a nice change.

I use Kayak for broad searches but like Ray, use the links to buy directly from the airlines.

I agree I got lucky on that account, definitely doesn't work for everyone. I only use it a couple times a day so for the most part it's for my wife. If I used it anymore than I do we'd definitely have to look at separate logins!

Looking forward to those days. Flying into Miami 3 days early for Oasis and my packing list now includes: Passport Masks 2 EMed Covid tests... not much extra stuff, just remembering it all.

Check the app for your particular sailing, it "should" hopefully list opening times for WJ. However, you should get a better feel once onboard as protocols/times can change in the days leading up to the sailing. Example being for our Oasis sailing in 2 1/2 weeks it's not showing open for dinner but I wouldn't be surprised to see that change between now and then.

My wife and I always share one login. If I'm on and she logs in, it usually just kicks me off, rarely an issue though and I just log back in later. We have usually have our two phones and an iPad between us and have never felt the need for more logins.

This is one of the main reasons we don't get it. My wife and I easily split a single login for VOOM and don't have need for the other perks. That said, if you were looking for two and enjoy the other perks then go for it! While we don't get it, there clearly is a market for it.

iluvwineandtravel reacted to a post in a topic: Drinks without any drink package (on ship and at Perfect Day)

I know water is very subjective, but even with the DBP I routinely still drink the tap water in both dining venues and in our stateroom and find it just fine for my tastes. Still use a fair bit of bottled for workouts, walking around the ship, etc but not beholden to it. To the OPs question there is flavored waters, juices (from machines), black coffee, some basic teas and the like. These are widely available throughout the ship and CocoCay without having to purchase any sort of access to venues or packages. Same goes for food on the island.

A couple times on longer sailings my wife and I have brought 2 bottles each in our carry-ons. They weren't fancy so no big deal if security raised an issue but they didn't seem to care and we were right behind each other and went through like normal. No guarantees that'll happen but if you do try I'd do two bottles per person in separate carryons.

I bought a similar style to this for my last deployment and they're priceless. Will definitely come in handy when we go to Rome for the Odyssey TA next fall. Normally onboard we bring our multi-port charger and it's worked well.

Depending on seasonal pricing, the Hilton Downtown and Marriott Biscayne Bay are located right next to each other and can be reasonable. Close to the port and places in/around downtown. If you'll have a rental car, some of the Blue Lagoon hotels out near MIA have good rates and accessible to everywhere.