Posts

47

Joined

Last visited
Recent Profile Visitors
The recent visitors block is disabled and is not being shown to other users.
Farminger's Achievements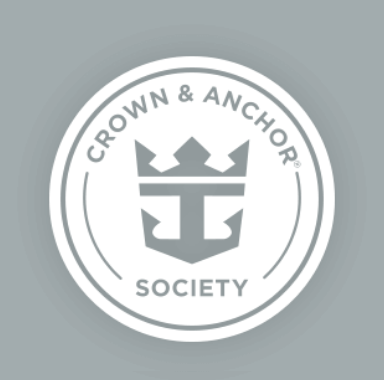 Platinum (3/7)
24
Reputation
Just ran through a mock booking, and it looks like the traditional self booking and self pay is still applicable, even for a booking less thatn nine months out. Good to know. I can see, however, that this would be a good opportunity to build or rebuild credit or pay for a cruise if one is not good at keeping on top of payments.

The question is, will you be able to book and pay on your own without using this?

Great question! This has been a topic of conversation several times on this forum. One of the more detailed sets of responses is here: https://www.royalcaribbeanblog.com/boards/index.php?/topic/940-seasickness-motion-sickness/&tab=comments#comment-8480 Ultimately, the effectiveness of treatments vary from person to person. I actually have a vertigo bag prepacked for cruising, with sea bands, motion-ease oil (essential oil that goes behind the ear, much like scopolamine patches), and meclazine (OTC). I haven't tried the ginger chews yet, but they work for some people. Sheri at CruiseTipsTV has put together several videos on this topic. She and Matt work together on helping get the word out to people on everything cruise related. https://youtu.be/oS-4lc2WizU Definitely consult with your physician/pediatrician before taking any over the counter medications, as some medications do no interact well with others and it is important that your son use the right dose and medication. Hope this helps. Happy cruising!

Brilliance of the Seas - 5 nights Western Caribbean- 12/14/19

Hmmm... Wish I had found this gem before I booked my next 5 day Royal cruise out of Tampa. So here it is... (Tada!) https://www.cruisetimetables.com/ Yes, this little gold mine has the port schedules for nearly every port around the world that services cruise ships. Concerned about your next cruise having too many tourists in port from a large number of cruise ports? Want to get an idea of how far out to book that third party excursion? Yes, there will be some changes from time to time, especially during hurricane season when ships re rerouted to other ports (Saw this for Mariner and Enchantment in September on our trip. Enchantment was originally slated to be the only vessel in port, then Mariner when Francis was close, then back), but it appears to be fairly accurate and decently updated. For those that still book through RCCL website, or just want to do some pre-scouting before calling your TA, this is a good tool.

Anyone can go in that area. We just got back from there on Enchantment, and had a great time snorkeling. Brought our own gear and didn't have to pay for an excursion.

Was just on Enchantment on Sept. 17, and the CD was Cruisin Susan and the AD was Moe from Fiji.

Man, did I need this vacation. My wife and I managed to book side-by-side inside rooms (7045 & 7049) with our friends on Enchantment of the Seas, leaving out of Port Canaveral On September 17th for 4 nights to Coco Cay and Nassau. The trip to Port Canaveral from just north of Tampa went fairly smooth, and we managed to get to the port and park by 12:30pm. Thankfully, we were early enough not to be stuck on the top deck of the parking garage. Entry and embarkation were fairly seamless, except having to check certain dive equipment with security, which didn't take too long, and the confiscation of our friend's extension cord (non-surge) for his C-Pap machine, which delayed their luggage for several hours. We met our stateroom attendant, Imade (his name, coincidentally, is very common in Indonesia), and tipped him $20, telling him we understand he'll be very busy this week, but we wanted him to know we really appreciate all he and the rest of the staff do. He was fantastic and very attentive to both couples the entire trip. Did some exploring around the ship, especially the art gallery (yes, I'm an art fanatic, had to check it out). The Park West staff was very friendly and I had some great conversations with them throughout the cruise. Night one found us enjoying the Main Dining Room and the Solarium (yeah, not sure if I'll ever sail on a ship without one now, even though I do like Majesty). The food was excellent, though I do miss the spice-themed menus. Day two found us in Coco Cay. We started with coffee at Café Latte-tudes and went up on Deck 10 forward to watch the sunrise as we approached the island. After a leisurely breakfast in the MDR, we gathered our gear and headed to the tender. The seas were relatively calm, so the ride over was pleasant. Coco Cay, itself, was beautiful. The beaches have soft, white sand, plenty of loungers among scattered palms, and cool, clear water. There are plenty of things to do for any desired activity level, from just soaking up the sun on the beach, to snorkeling, diving, jet skiing, and a host of other activities. 3 of the four of us opted for snorkeling, so we picked a lounger, left our other gear with our friend's wife, who opted to catch up on some reading in the shade, grabbed our snorkel gear, and headed toward the water. It was my wife's first time snorkeling in open water, and I'm pretty sure that now she is hooked. Our next investments will be fins and a decent underwater camera. The fish and anemones were plentiful and spectacular. After my wife went in to rest, I continued to swim out to the "pirate wreck," having a stare-off with a 3-foot barracuda, before he decided that there was no possible way he'd be able to eat all of me. My friend, who is one of my old paramedic partners and an avid diver, made it out to the planes, and had just as much fun as the rest of us. We finished our loop of the area and headed in to what I have to describe as the hands-down best beach barbeque I have even eaten. Burgers, ribs, roasted whole pig, and all the sides and desserts to go with them. And, of course, let us not forget the Coco Loco in a pineapple. That was quite tasty. We called it a day on the island at about 1pm, catching tenders back to the ship. My wife and I made it back in plenty of time to wash off the salt and head for the art auction. This was a first for both of us, and the staff took time to explain some of the ins and outs of the process. We only bid on one item, but won (even with shipping, under $80), and enjoyed the free champagne as we watched the rest of the auction unfold. There are some beautiful works on display. I highly recommend going, just to have the experience, even just once. Dinner that evening was formal in the MDR, so we all dressed (yes, I was the only one on the ship in a kilt) and headed down to My Fair Lady. The food was good, but a little underwhelming, particularly the seafood linguini, which, in all of our opinions, would have been better with a white sauce, instead of the underseasoned red sauce it had. Otherwise, dessert did redeem the meal. After dinner we caught the production show, "From Stage to Screen," in the Orpheum. The theatre is very nice, even if the chairs are somewhat tight (My friend and I are both solid Norsemen). The show was good. The lead female vocalists were particularly on point. After the show, we went back to the rooms to get ready for the next day in Nassau. As with the first few days, day 3 found me awake at 4:30am, relaxing in the cabin until 6am, when I climbed out of the rack and started getting ready for our day in Nassau. Full of coffee from Café Latte-tudes, and breakfast in the MDR, we went back to our stateroom and grabbed our gear for our hike through Nassau. Disclaimer: To all those who think the vendors and drivers are pushy, remember, they are trying to feed their families in an economy that depends on tourism. A simple "No, thank you," will usually do the trick. Disembarking was a breeze, and we walked quickly through the Festival Place, past the few vendors that were open before 9am, and through the gates to downtown Nassau. The taxi drivers and horse-drawn carriage operators were persistent, but responsive and friendly when we passed on their services. We went up the plaza and cut across Bay Street, which between there being only one cruise ship in the harbor and that day being Yom Kippur, the sidewalks were relatively empty and the majority of the major jewelry stores were closed. We passed the Straw Market by (a little too claustrophobic in feel for my liking in there, though the wood carvers alley on the west side is quite impressive), noting the new fountain added to Pompey Square since our last trip. We found Marlborough Street (It's the second Marlborough Street, where the road curves to follow Junkanoo Beach), and headed uphill. For those not accustomed to walking up a hill with what I would guess to be at minimum a 25% incline, take a taxi. It's a bit of a climb, and slightly uneven. The pedestrian path is well marked, but keep an eye out. The law of the land may give you the right of way, the laws of physics will say that you will still lose to the cars tat cross into the path to avoid the cars parked along the other side of the street. At the top of the hill, we were greeted by the yellow and white exterior of the National Art Gallery of the Bahamas. This gem is a converted manor house with an outdoor theatre and sculptures dotted throughout the grounds. Admission was on $10 per person, and worth every penny. There are some fantastic exhibits on the Bahamian culture, history, and people, and some interesting featured artists that definitely put a lot of effort into their craft. The gift shop is small but adequate, and offers souvenirs, prints, original works, and cold drinks. We picked out 2 prints from a local artist named T. Tucker, popped them into my waterproof pack and stepped onto the porch to be greeted by a seriously cool, heavy rain. Thankfully, the gallery offers free wifi and a dry place to hang out and talk to the locals. Once the rain let up a touch, we made a mad dash across the street and over to the well-manicured grounds of John Watling's Distillery. After leapfrogging from tree to tree, trying not to trip over the roosters taking cover among the roots, we made it to the entrance, where we were greeted with warm smiles and pina colada samples. The staff also guided us to the restrooms, where we took advantage of the dryers to take away some of the rain water that just about soaked us through (Yes, packing rain gear next time). We waited for the free guided tour to start, and proceeded to learn about the distillery's pirate past, current operations, and involvement in the filming of Casino Royale (Bond, James Bond). The rum tasting area was simple but nicely appointed, and the rum, well, let's just say when this bottle runs out, we plan on going back for more. We managed to catch a taxi at Watling's, and negotiated to have him take us back to port for $20. If you have the chance to catch a ride with Mr. Ricardo Deveaux, do it. His taxi may be older and a little rough looking on the inside, but his love of the island really shines through. He had to drop another couple off at Baha Mar Hotel, but he happily had us ride along and showed us some of the high points between the hotel and the port. We made it back to port at about 1pm and hopped back aboard and checked our rum with the purser. After a quick lunch at the Windjhamere, we went back out and negotiated a 3-hour tour (No, not with Gilligan) of the island by taxi. And when I say tour, I mean tour. Sir Wellington took us to quite a few highlights, including the caves, past Baha Mar, through the neighborhoods, which was an eye opener for sure, but added to the realness of the tour, up the hill to the water tower and Fort Fincastle, and across Sydney Poitier Bridge to Atlantis, where he gave us about a half and hour to explore. We wandered into the casino and had a Kalik and some great conversation with the bartender at Olive's, before we headed back to the taxi and back to port. Dinner this night was in the MDR again, and definitely was better tonight. During dinner, we found out that our friend had lucked out on his dive excursion he booked on board. He was the only diver on the boat besides the three dive masters, and he dove on at least 6 wrecks (I think he's still grinning about that today). We meandered around the ship after dinner, finally ending up in the Schooner Bar to listen to the piano player before calling it a night. Our sea day was relaxing, for us, anyway. One guest had to be evac'd from the ship, so we met the Coast Guard just off West Palm Beach to get that person ashore and to the hospital. Hats off to the Captain and Crew for how well that was handled. Breakfast was in the Windjhamere, followed by the finale art auction for me, and pool time for my wife. We passed on lunch and ordered an early dinner of pizza and wings through room service. Was expecting better, but it wasn't terrible. So, back to the solarium for a little more pool time, and then out to the main pool to watch Solo: A Star Wars Story on the jumbotron. We caught snacks in the Windjhamere after the movie and headed back in to pack. Disembarkation is always kind of a bummer. One, I could always cruise longer, and two, Mal de Debarquement Syndrome is a royal pain in the ears. On the whole, the cruise was fantastic. The food was very good, with few exceptions. The staff was incredible. Our Cruise Director, Cruisin' Susan, was an absolute trip, Scottish accent and all. Yes, she's an older ship, and could use a good scrubbing and a fresh coat of paint, but Enchantment is a solid vessel with a good crew. We were happy to be aboard.

Sept 17, 2018 on Enchantment of the Seas

I do miss the Banana Caramel soup on Majesty...

I was pleased to see that RCI was offering itineraries to Cuba from Tampa this year, even though it didn't quite fit in our schedule. I did notice, though, that come January 2019, the only line going to Cuba from Tampa is a pair of "funships" that shall remain nameless. Does anyone know if Royal is planning to repeat this route, or if travel to Cuba is being kept to Royal vessels out of Fort Lauderdale and Miami?

So, I was kinda jazzed to see that the Enchantment of the Seas was added to the list of vessels that afford access to the Royal App in this most recent update. However, this raises a few questions: 1. Has anyone used this on Enchantment (or any other vessel for that matter), and what did you think of it? 2. Does one need to have the internet package to access it while on board? Thanks!

Now the $65 million add on to this thread, where on the ship, besides the Windzhammere (Sorry, Matt, had to emphasize that one) Latte-tudes, and MDR can one get specialty coffees and teas with the Refreshment Package?

Our first cruise was on Majesty, and we loved the ship. We found it nice to not be overwhelmed by our first ship. It was easy to find our way around, and with many people off the ship in some ports, the tranquility, even on the pool deck, was delightful.