In:
Welcome to this week's edition of the Royal Caribbean post round-up, where we summarize all of the Royal Caribbean news and information from this week into one handy-dandy post! There is plenty of great content to enjoy, so sit back, relax, and enjoy this week's round-up!
Royal Caribbean may be known for their family cruises, but they're adding a new adults-only offering.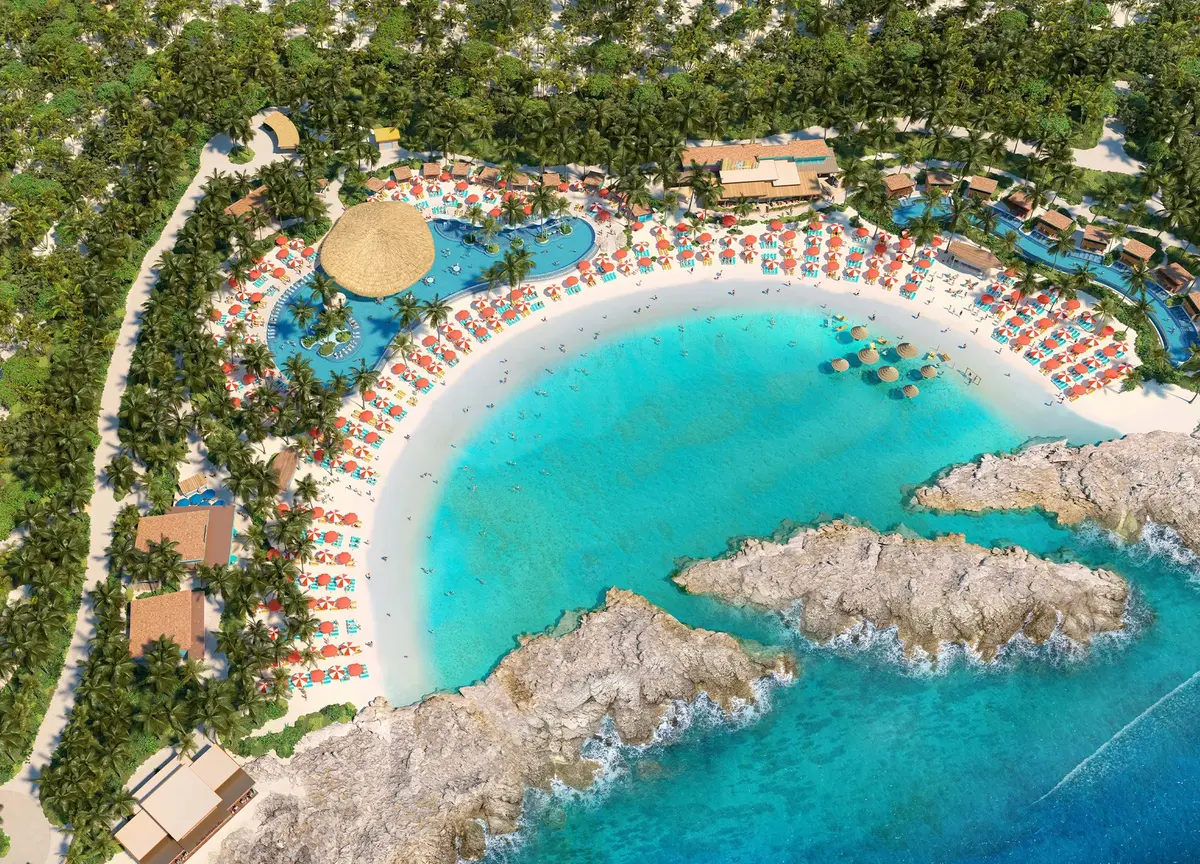 Opening in January 2024, Royal Caribbean unveiled details for Hideaway Beach area of Perfect Day at CocoCay, which is reserved just for guests who are at least 18 years old.
It will have an infinity pool, swim-up bar, sports bar, cabanas and new restaurants all in an adults-only enclave. In fact, the cruise line intends for the area to have a "Vegas pool party" vibe.
Royal Caribbean News
Royal Caribbean Blog Podcast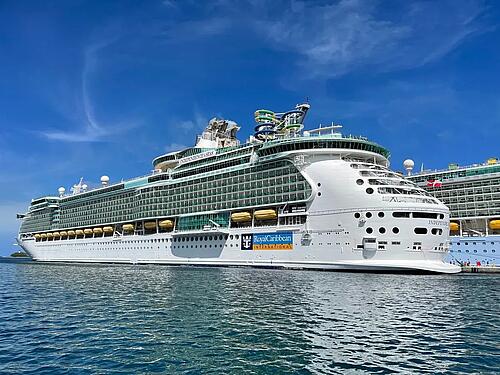 The 512th episode of the Royal Caribbean Blog Podcast is now available, where Matt shares how his Independence cruise went.
Matt is back from Independence of the Seas for a quick 3-night cruise ands shares how the first day of the cruise was different than so many other embarkation day experiences he has had.
Please feel free to subscribe via iTunes or RSS, and head over to rate and review the podcast on iTunes if you can! We'd appreciate it.
Video: Why to refuse to upgrade your cruise ship cabin
Have you subscribed to the Royal Caribbean Blog YouTube Channel? We share some great videos there regularly, all about taking a Royal Caribbean cruise! This week, we are sharing our latest video: Why to refuse to upgrade your cruise ship cabin
11 things I wish I knew before setting foot on a cruise ship
You can plan all you want, but some lessons can't be learned until you actually cruise.
Calista took her first ever cruise on Wonder of the Seas and was surprised by many aspects of cruising, especially compared to other forms of travel.
In retrospect, these experiences will benefit her on future cruises, and maybe help you plan your first cruise too!
Why Booking a Suite Cruise Cabin Is Worth It
Is it worth spending extra to stay in a Royal Caribbean suite? A lot of our readers think so, and shared their favorite photos to prove it.
Suites aren't cheap, but they come with a lavish amount of living space, enhanced amenities, and priority service.
We asked readers to share their best photos that explain why they loved their suite rooms, and we received hundreds of entries. 
10 reasons why I didn't want to go on a cruise, but glad I gave it a try
The majority of the public have never been on a cruise before, and perhaps that's because they have a certain trepidation about trying a cruise.
The popularity of cruising has exploded over the last decade, but some people might be skeptical of trying it themselves.
Before stepping foot on a ship, Calista was worried too and avoided cruises for years.  She know sees why all those concerns were unwarranted.
25 examples of crew members wowing passengers
Royal Caribbean's crew members are known for their excellent service and it's very common for them to go above and beyond what's expected.
The more you cruise, the more likely you will run into an exceptional crew member who really cares about an issue or request you have while onboard. 
I asked the RoyalCaribbeanBlog community to share examples of times that Royal Caribbean staff have gone above and beyond to provide exceptional customer service for their family while sailing.
13 ways to get the best cruise deals
Want to save money on a cruise, or do you want to get the lowest possible price on a cruise?
The key to finding a great cruise deal is to know where and when to look.
No matter the time of year, these tricks should get you a great price so you can maximize every dollar of your vacation budget.
Cruise ship shore excursions I instantly regretted
Every now and then I'll take a shore excursion and realize I've made a mistake.
I've usually had good luck with choosing a tour, but occasionally I'll run into one that makes me wish I had chosen something different.
Here are five times I took a cruise ship shore excursion and reconsidered my decision almost immediately.