In:
With my longest Royal Caribbean cruise being nine nights and my shortest cruise being three nights, I've spent a total of 118 nights onboard a Royal Caribbean cruise ship so far, reaching Diamond status in Crown and Anchor Society at the age of 17, and I enjoyed every moment of my time onboard.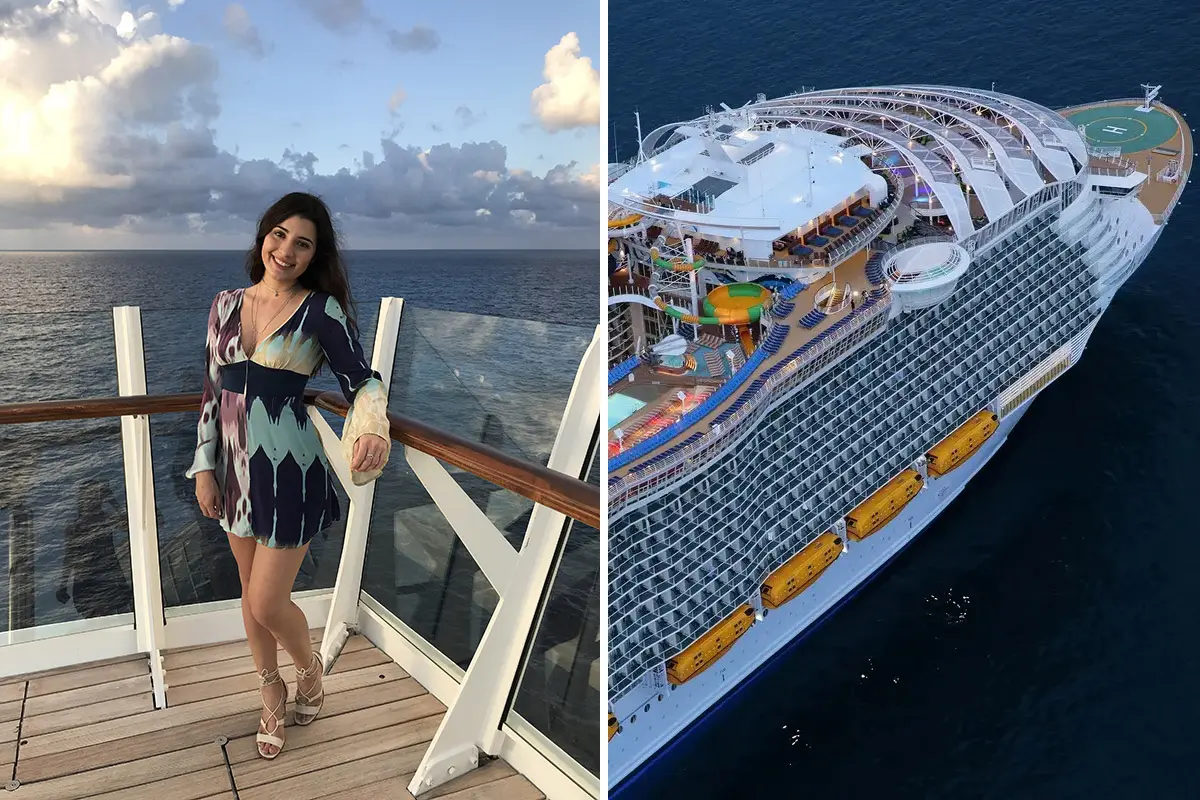 While I have tried other cruise lines, Royal Caribbean is overall the best cruise line in my opinion, and it is backed by the many awards they have received! My first sailing on a Royal Caribbean cruise ship was on the wonderful Oasis of the Seas in 2012 when I was 12 years old. Boy was it amazing, I had never seen anything like it! With Oasis being my first Royal Caribbean cruise, I sure was wowed.
I have been on the smallest ship in the fleet to the biggest ship and each ship has something special about it. 
Read more: Royal Caribbean ships by size
How long did it take to reach Diamond status?
Though my parents were the ones taking me on these Royal Caribbean ships as I was under the age of 18, at just 17 years old I was already at the top of their loyalty status being a Diamond member by reaching my own 80 total nights on a Royal Caribbean cruise ship.
Read more: I reached Diamond status with Royal Caribbean: here's why this loyalty tier matters
From 2013 to 2019 I went on around 2 to 4 cruises each year, helping me climb to Diamond status in just five years of cruising with Royal Caribbean.
Then in 2020, Covid came around and I needed to pause my adventures. My love for cruising with Royal did not end there, I continue to cruise with Royal anytime I have the chance to.
Having Diamond level benefits definitely contributes to my loyalty and continued frequent cruises with Royal Caribbean, along with the delicious food, an abundance of entertainment, and amazing customer service!
Read more: My top 5 favorite Diamond, Diamond Plus and Pinnacle Club perks
Cruising on Royal Caribbean is also truly a compelling cost-efficient way to travel. You're getting authentic experiences traveling to different cities and getting to see more of the world, rather than traveling by airplane to one location and still having to budget for transportation costs to hotels, restaurants, entertainment, and also factoring in any other cost a land vacation may not include like food and room accommodations. 
Cost-efficient Travel
One thing I have noticed is many people do not realize how great of a value cruising can be compared to a land vacation, it can be way less expensive.
Living in Florida does help with my overall cost since I live within driving distance of multiple ports but I still have to factor in gas and the pricey port garage parking that is usually $25-28 nightly.
On a cruise, you are going to a variety of different ports, getting an immersive experience, food, room, and entertainment, all for one cost. Oftentimes, I have friends ask me "How do you travel so much?" or "How have you been to so many countries, you must have spent loads of money?"  But it's simply cruising, it can be much more affordable than flying from city to city and trying to see the world that way.
With cruising you get to see multiple ports and sometimes stay overnight but you always have a sufficient amount of time to explore the port you are in. In my experience, booking a Royal Caribbean cruise is usually the price of what I would spend on just hotel accommodations during a land vacation.
Loyalty Program
After your first time onboard a Royal Caribbean cruise ship, you are automatically enrolled into their loyalty program, which is called the Crown & Anchor Society, you earn one cruise point for every night you sail.
There are six different tiers, Gold, Platinum, Emerald, Diamond, Diamond plus, and Pinnacle Club. Cruising loyalty status is for a lifetime so once you hit Diamond with 80 nights being the minimum to obtain Diamond status, you will now forever be Diamond status or higher. This is a great loyalty program for benefits.
Each status has its different benefits that clearly work to retain customers. For me, Diamond status does have nice perks, being Diamond you get four complimentary drinks daily, Diamond Lounge access, one free day of the internet for your device, one complimentary photo from your existing printed photograph collection, and many more benefits.
Read more: 11 of our favorite under-the-radar Crown & Anchor perks 
With my early wanderlust, I needed traveling to be obtainable and the way you can get on a ship for one price and stop at multiple different ports is perfect for me as a excited traveler! 
Important of the crew members
At a young age, I learned what great customer service looks like going on these Royal Caribbean cruises, the entire staff is always extremely hospitable. Often times traveling to other resorts or on other cruise lines, it can be hard to compare the fantastic service Royal Caribbean provides to each and every one of their guest.
I can say that the great staff has remained consistent, no matter how tired the staff is, they will always keep a smile on their face.
Fun fact, this actually also inspired my college degree in hospitality management. Throughout my last couple years of high school, I was mostly done with my coursework, so I was able to switch to online school and cruise quite often which influenced my pick in hospitality management as a course of study for college since I felt so passionate about it.
Food & Entertainment
Food has a special place in my heart, and Royal Caribbean has some great food.
Cruises can get the stereotype of food quality being subpar, but it genuinely tastes similar to land food nowadays with a wide variety of options for everyone. If you love food like me, I would recommend trying out the specialty restaurants onboard Royal Caribbean.
You can get delicious food at restaurants like Chops Grille, Giovanni's, and Izumi onboard. My favorite is the classic Chops Grille, they provide a perfect steakhouse setting at sea while feeling like you are at a classic American steakhouse.
If you're looking to save money, the food in the main dining room is still great. Royal Caribbean also has great entertainment, from Broadway musicals like Cats to ice-skating, and even divers at Royal Caribbean's dazzling AquaTheater. Along with the included karaoke, comedy shows, and gameshows they have onboard you will not find yourself bored on these ships.
Growing up, I went on at least one Royal Caribbean cruise each year starting at the age 12.
I absolutely loved it from the start! Royal Caribbean cruises get this stereotype of "old people" being the only age demographic onboard but this couldn't be further from the truth! It is a diverse mix of all generations and I recommend it to all travelers, young, middle-aged, or older. There is truly something to do for everyone.
I recommend ignoring all the stereotypes and scares you may hear about cruising and take your first cruise with Royal Caribbean. Royal Caribbean cruises are more like a floating city. Cruises, in general, are not so disconnected from technology anymore and the WiFi on Royal Caribbean is rocket speed compared to what it was ten years ago, so no need to worry about that.  
I have never felt cramped on a cruise, there are plenty of areas, if not your cabin to watch the beautiful open ocean onboard. For me, living in Florida makes cruising with Royal even easier, being just a drive away from multiple cruise ports makes cruising the most enjoyable and convenient way to travel.