In:
While cruising is a wonderful vacation all on its own, who wouldn't like some extra perks to enjoy?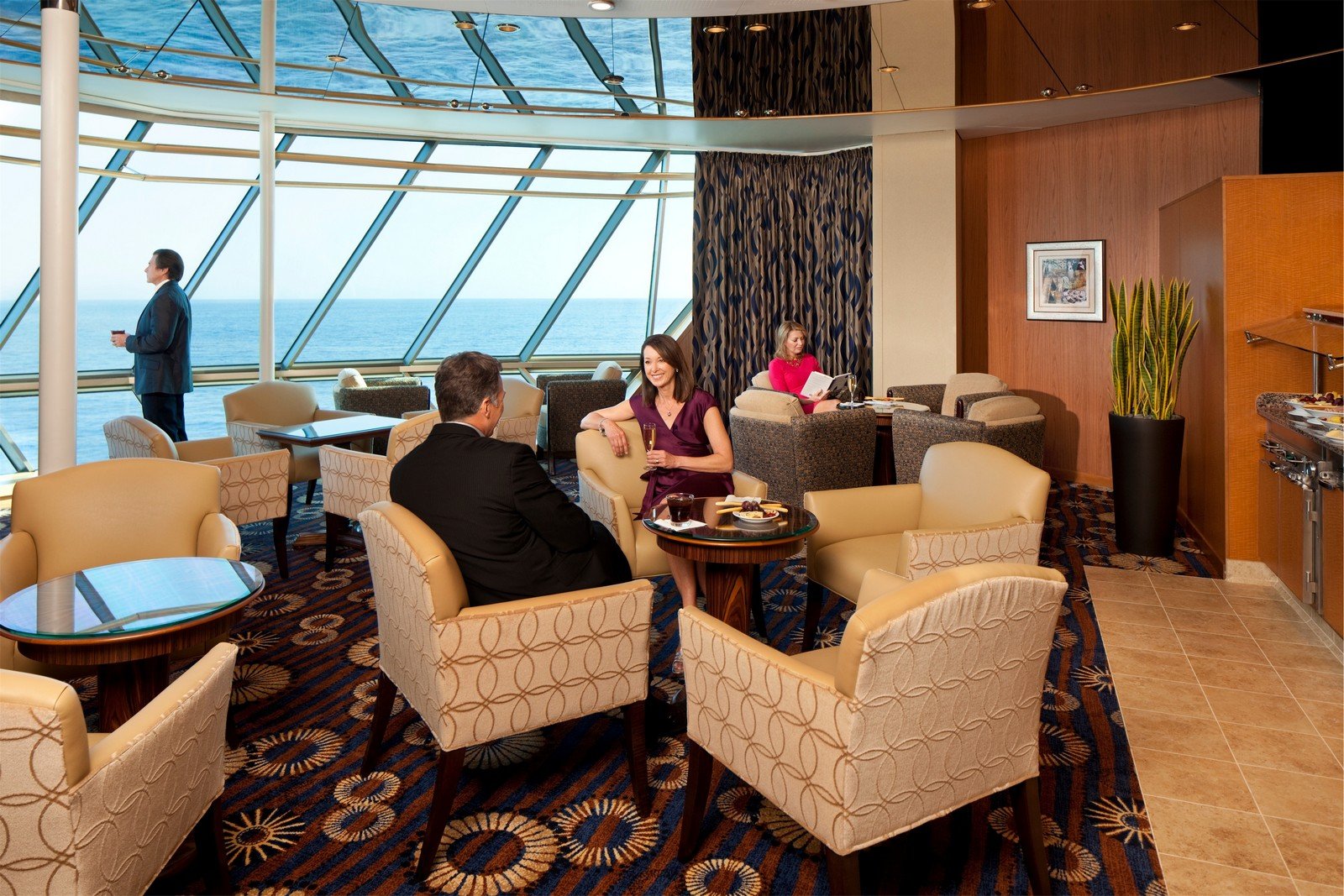 As you cruise more frequently, you'll earn discounts and gifts along the way through the loyalty program.  Today I'm going to focus on the top tiers of the Crown and Anchor Society and which ones I love the most.
These are just a few of the many perks offered to Crown and Anchor members. While they have changed over the years, it's still a great program!
Diamond (80 points to 174 points)
Suite and Balcony Discounts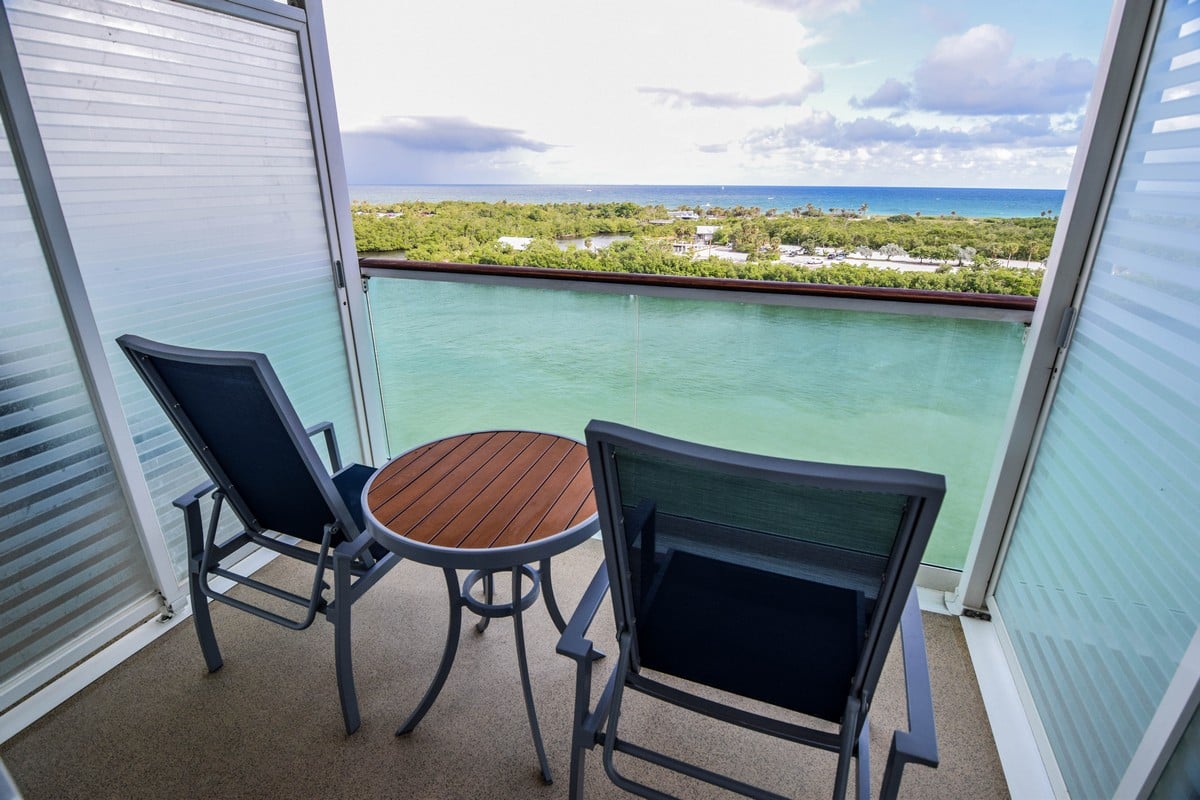 I like to have a balcony to enjoy watching the sunrise, so saving money on a balcony is always nice. 
Once you become Diamond, you can get those rooms for less, thanks to a balcony discount. 
For example, on a seven day sailing, Diamond members receive $225 off of their cruise fare.  The discount applies one per cabin, not per person but every little bit helps!
One free photo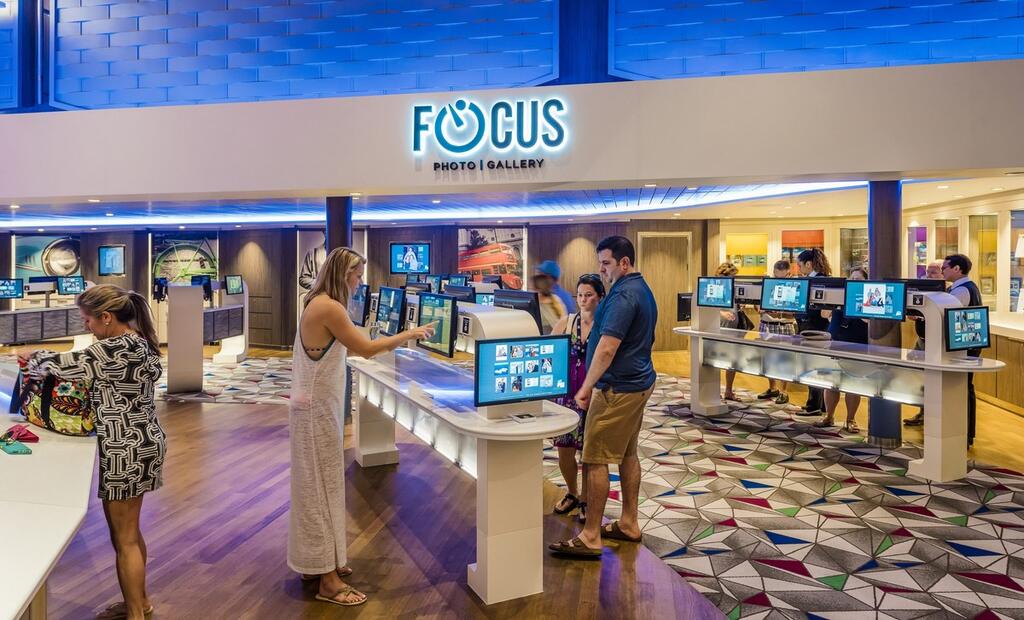 I have gotten some amazing photos over the years from the ships photographers, but paying $20 or more for those 8x10's gets pretty pricey. 
We use this discount on every one of our cruises. Since it's per person, my husband and I can both get a free photo.
One free day of Voom internet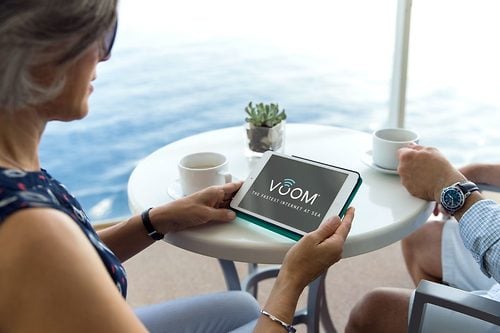 Many people like to unplug on their cruises, but we need to stay connected so having a free day of internet is convenient. 
Diamond members get one free day of internet access, which doubles when you reach Diamond Plus.
If one day just won't be enough, you could instead get a discount off of a package that is equal to the cost of one day of internet.  That way you can keep in touch with home and upload those cruise pictures to social media!
Crystal blocks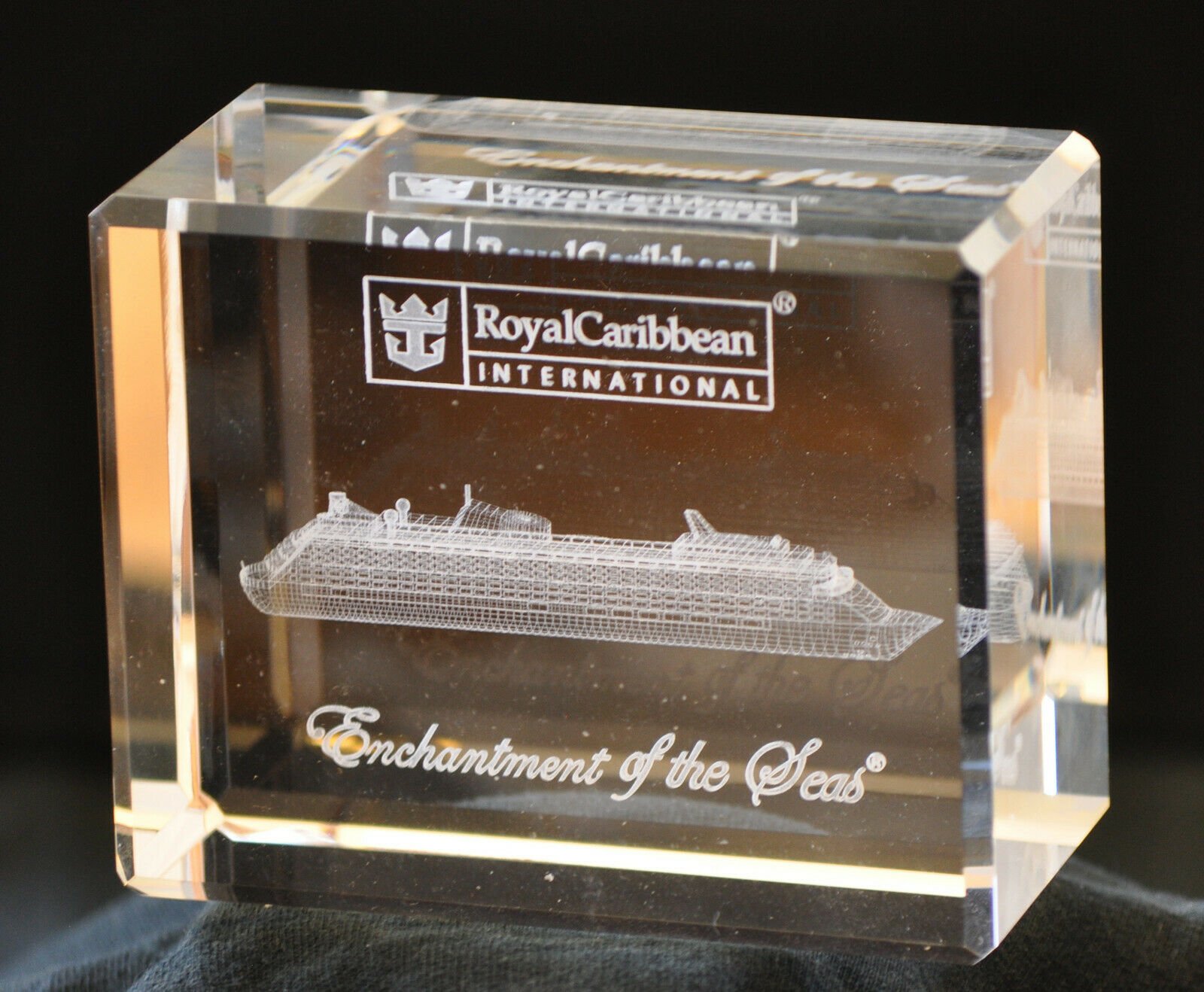 Once you reach 140 points, you will receive a beautiful crystal block that is etched with the name and outline of your ship.  You will then receive one every 70 points thereafter. 
I have mine in a display case that has current and former ships represented. 
Access to the Diamond Lounge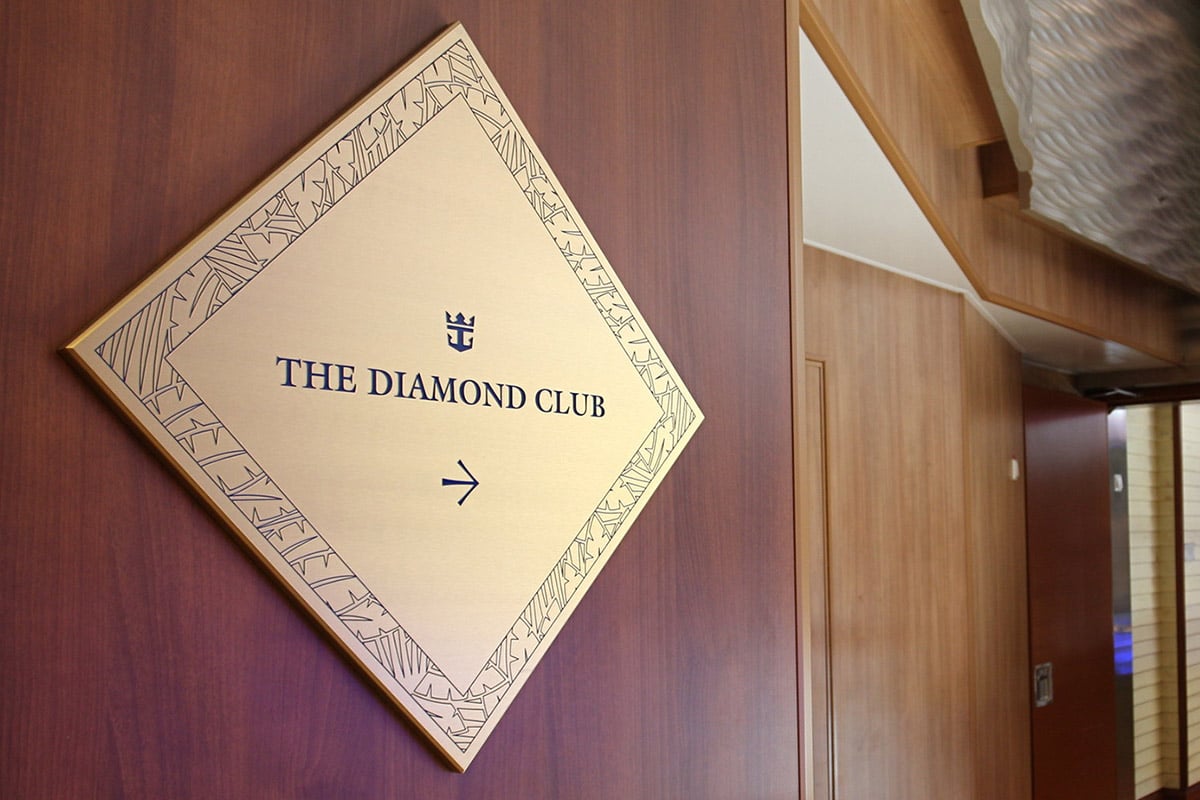 This was, and still is, one of my favorites perks. 
I am always looking for a quiet place onboard during the day and that can be found in the lounge.  They offer continental breakfast in the morning as well as specialty coffee throughout the day.  There is a light lunch option with small sandwiches, fruit and desserts. 
The evening happy hour features appetizers and bar service. Royal Caribbean changed the drink benefit, where you get four free drinks per person per day that can be used at any bar at any time.
Diamond Plus (175-699)
You receive all the same discounts as you did when you were Diamond, except now your balcony/suite discount is $250, the internet is for 2 days, and you get five drinks per day added to your SeaPass card. 
Buy one get one free specialty restaurants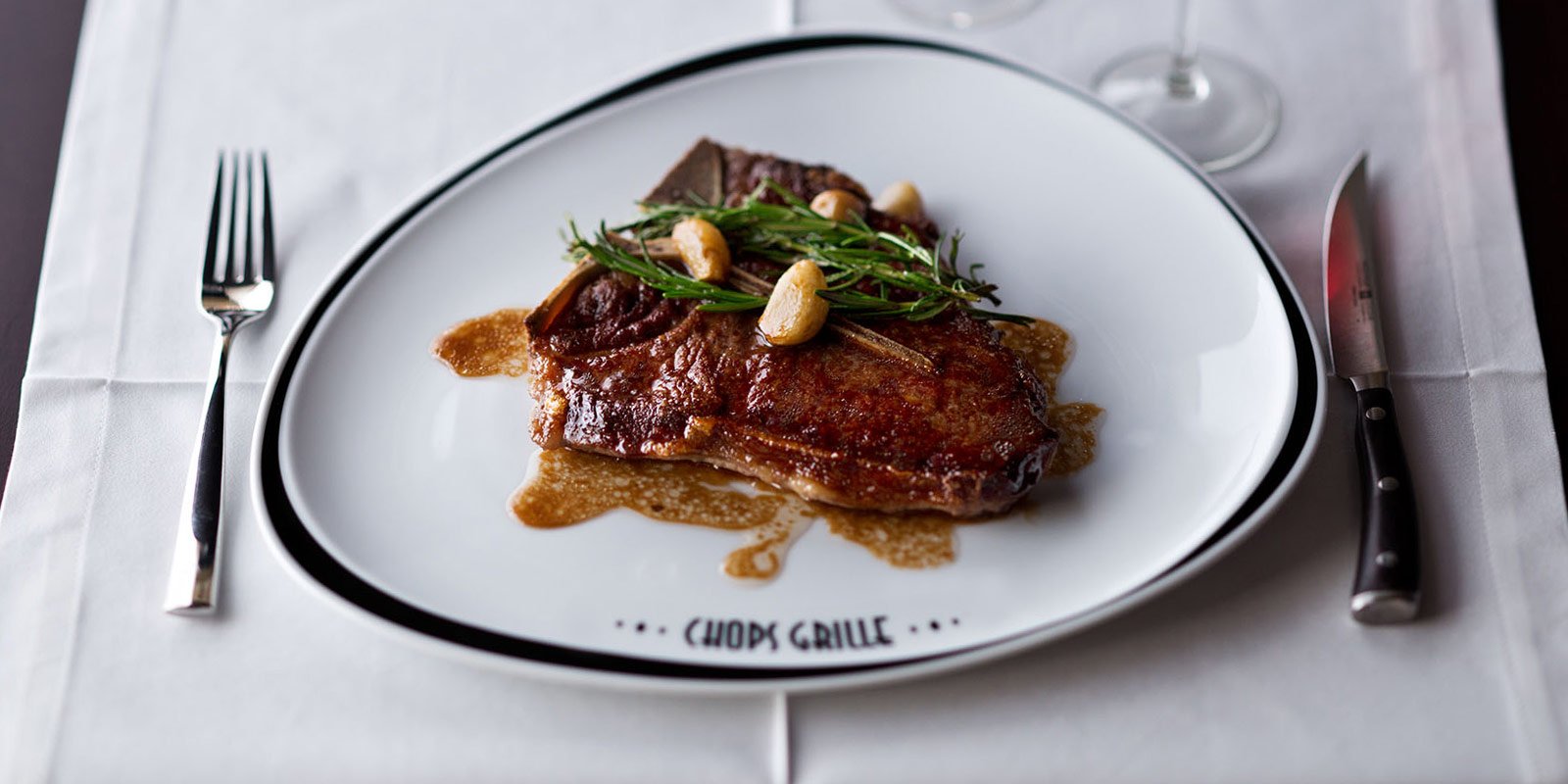 A BOGO offer for specialty restaurant means you can dine at any specialty restaurant and pay the cover charge for one person, but get the second person's cover charge for free.
It cannot be used for Izumi Hibachi or Chef's Table. 
Since each Diamond Plus person gets one, I can use a BOGO for the first night and my husband can use it the second night.  It's a great deal!
Backstage tours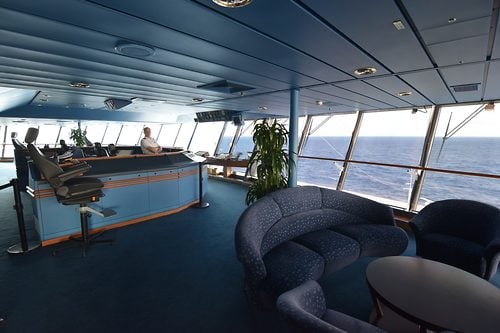 This is a pre-pandemic perk that I hope comes back soon. 
On cruises at least seven nights, you will receive a card in your cabin on embarkation day that lists complimentary tours you could take. 
Some common options were behind the scenes of the ice show, the main theater and the bridge.  You could choose one or all of them, you just need to drop the card off at the Loyalty Ambassador's desk and take the tours usually the last sea day of your sailing.
While Diamond members also had access to the theater tours, the bridge was exclusive to Diamond Plus and Pinnacle.
Lunch with an officer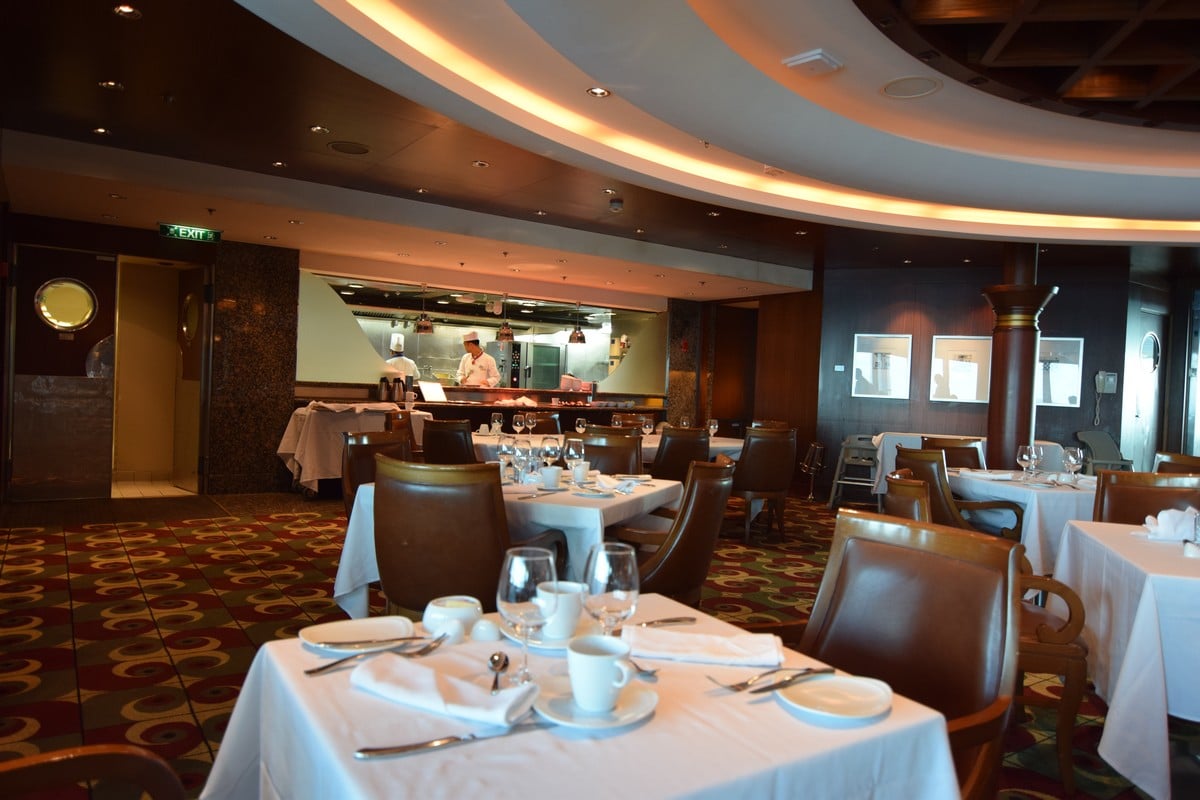 Lunch with an officer is available once you reach 340 points for sailings seven days and longer. 
Lunch is offered in the main dining room on a different floor than the regular sea day lunch, with a special menu that includes wine.
Pre-pandemic an officer would sit at your table, and it was nice to get to know their jobs and ask questions about cruising in general.
It is now being offered as a "toast with an officer."  You still get lunch but now the officers come around the tables and chat for a minute or two and do a champagne toast.  It usually takes place on the last sea day. 
Extra amenities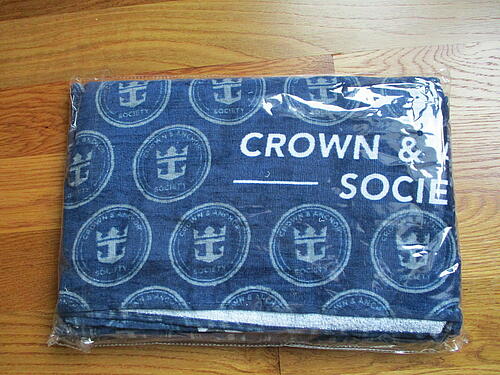 At 340 and 525 points, you receive extra bonus gifts.  There is a list to choose from that includes towels and tote bags, but we choose the wine. 
On a seven day sailing we received three bottles, which we bring to the restaurants for dinner.
The Top Tier Event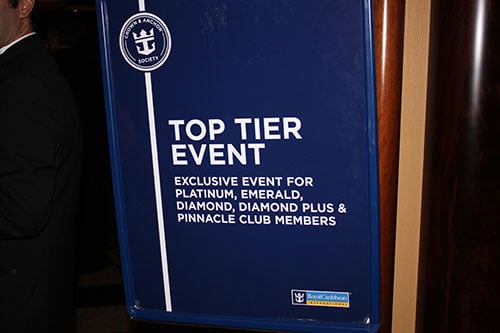 When I started cruising, this would have been known as the repeaters party.  Now though, only Diamond Plus and Pinnacle are invited to the event. 
I've always liked them because they recognize the top cruisers and tell you a little bit about the new ships being built. 
Pinnacle Club (700 points and beyond)
Your balcony discount increases to $275, there are 6 free drinks added to your SeaPass card and you now get free internet!
The Pinnacle Kit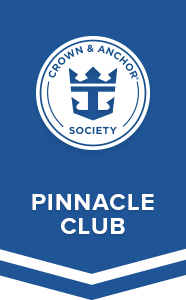 Once you reach Pinnacle Club status, Royal Caribbean shops you a kit after your 700 point sailing.
It includes your stratum (a tall "crystal block" that has your name, the ship and date of your Pinnacle cruise engraved on it), luggage tags, passport cover and your lapel pins. 
Free cruise certificate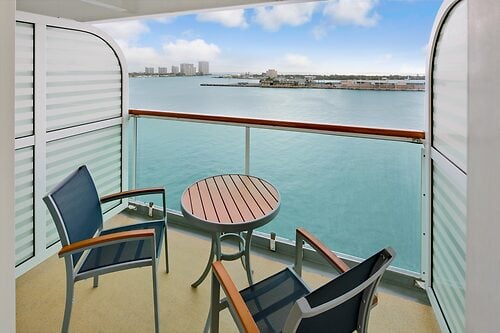 At 700 and 1050 points, you get a certificate for a free 7 night Caribbean cruise in a balcony stateroom. 
At 1400 points and every 350 thereafter you qualify for a complimentary Junior Suite!
Daily breakfast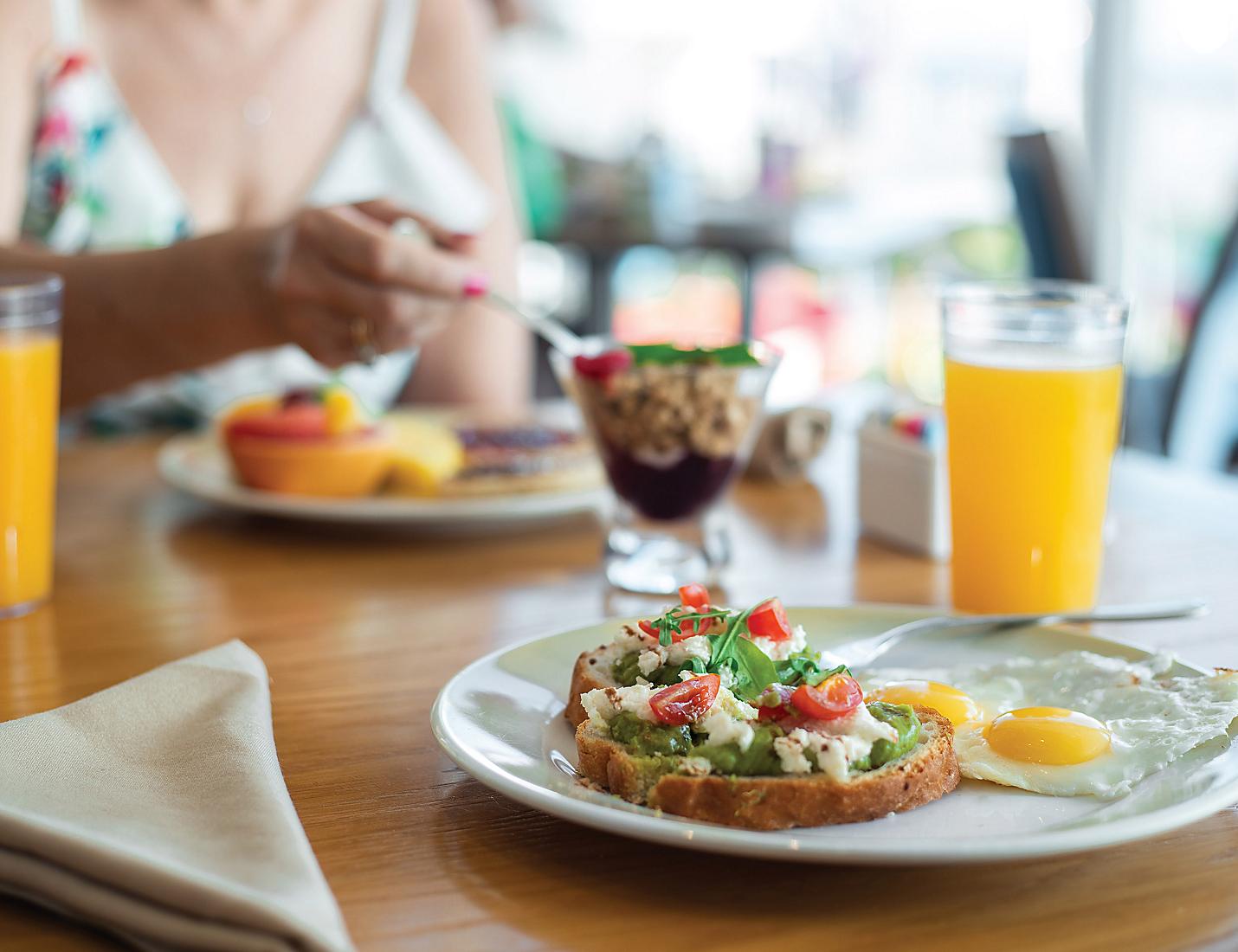 Chops is usually the location of your Pinnacle breakfast.  Its hours vary but will match the main dining room.
The Pinnacle Club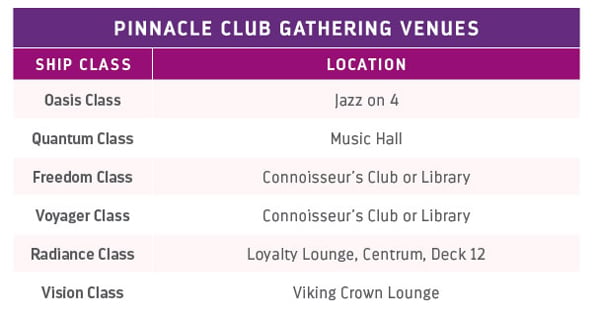 Pre-pandemic, Pinnacle members had access to the suite lounges.  To promote social distancing, there is now a separate lounge for Pinnacle members.
Just like the Diamond Lounge, there are appetizers and bar service during happy hour.
Access to Coastal Kitchen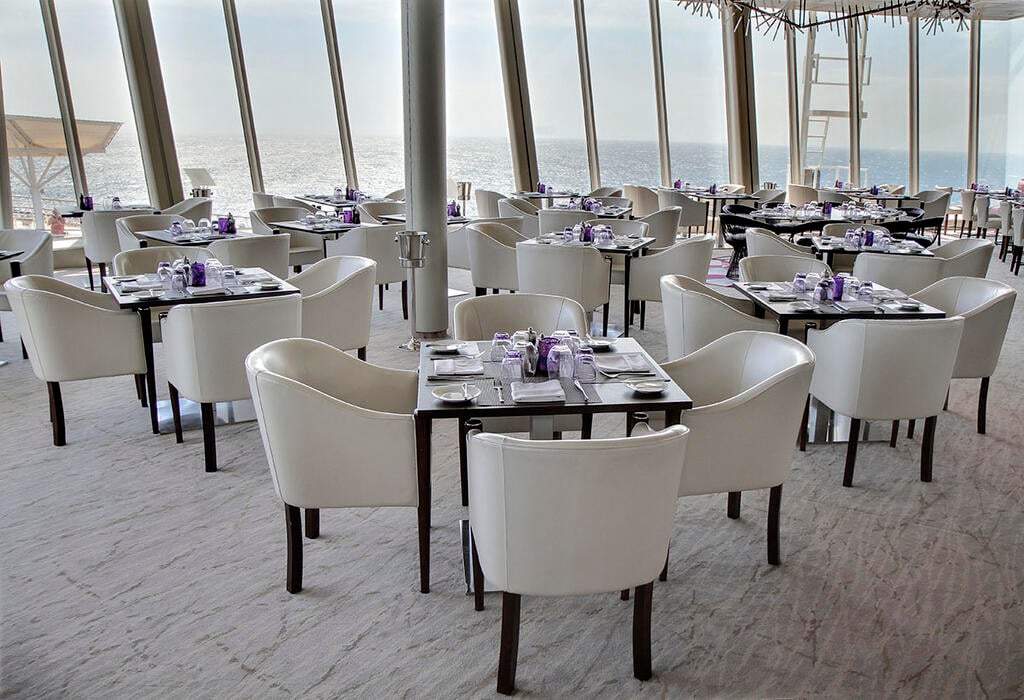 Since the restart, this benefit depends on the ship.  Some allow access for all meals while others only allow you to make dinner reservations.