In:
With Royal Caribbean restarting cruise ships again, comes many changes, including to their customer loyalty program.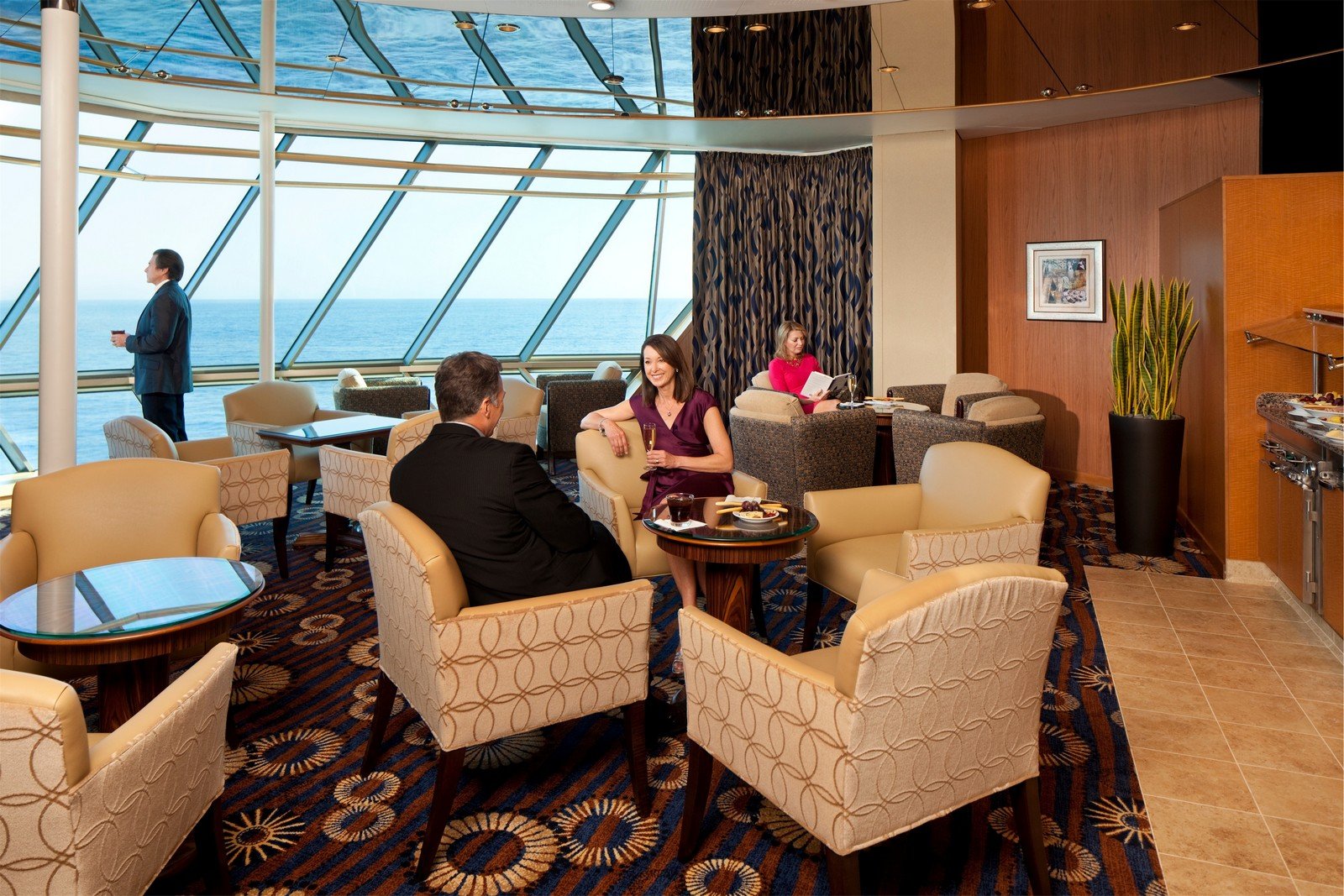 The Crown and Anchor Society program has undergone a number of changes, some temporary and some permanent.
Nancy Ramos, Royal Caribbean International's Director of Onboard Branding, Communications & Loyalty, spoke to travel agents in a webinar on Wednesday to go over the changes made, and outline which will revert back later.
Guests sailing on early cruises have experienced many of the changes, but other changes may have gone overlooked.  More importantly, it was not clear which changes would be reverted at a later date.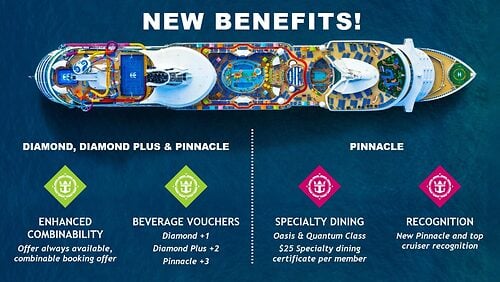 Most of the changes are enhancements or additions, although there are a few benefits that have been temporarily rescinded and fewer that have been permanently removed.
Here is a breakdown of the changes, and what to expect going forward as you cruise.
Permanent changes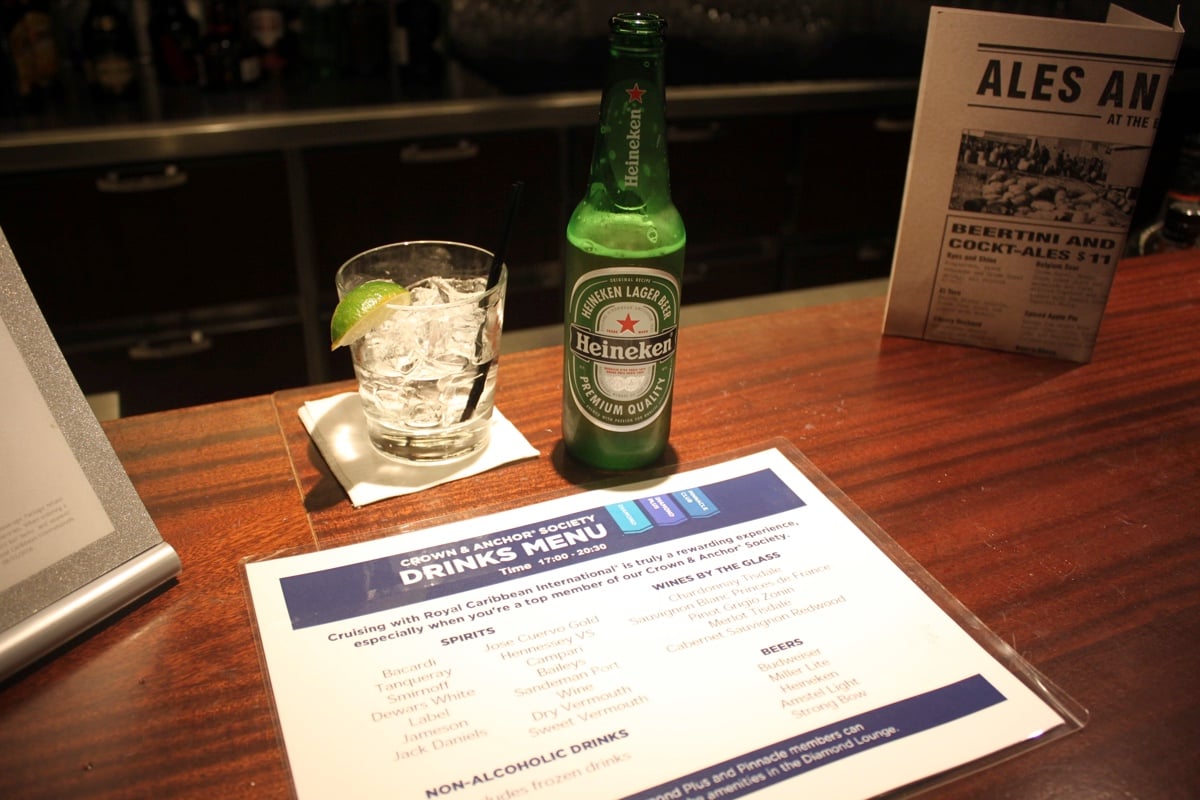 One of the most popular changes so far has been Royal Caribbean's shift with drink package vouchers.
Instead of a few select drinks they can use in the evening, Royal Caribbean has revamped its offerings to allow at least 4 beverage vouchers for Diamond and higher guests in Crown and Anchor, which are good all day and at any bar (except Starbucks).
This includes alcoholic and non-alcoholic options, and includes any beverage up to $13 per drink ($14 on ships from the UK).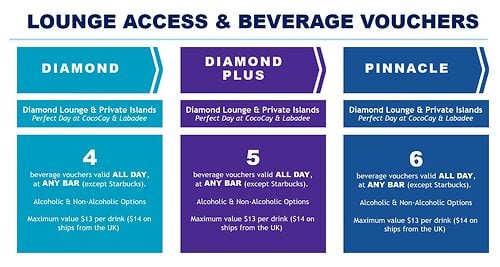 Royal Caribbean also made enhancements to the youth benefits, where kids can now qualify for the same internet WiFi discount that their parents have always had.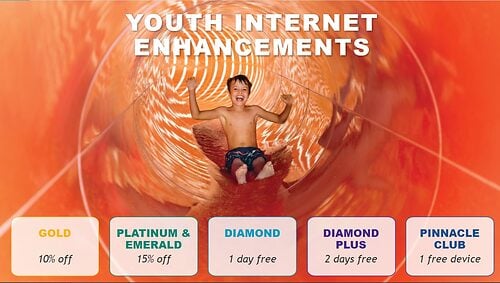 Other program enhancements include changes to some entertainment offered to Crown and Anchor Society members, along with standardizing some other offerings.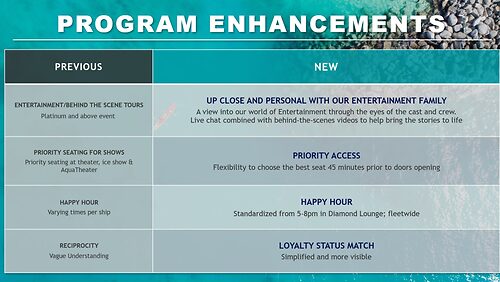 "Because we can no longer take our members behind the scenes and take them backstage to see the actual props and costumes and all of that. We're trying to bring this to life through a masterclass type event onboard."
Ms. Ramos said they tested this out on Adventure of the Seas, but it is being refined so it offers a combination of live entertainment and backstage videos of where guests can no longer visit.
In terms of the reserved seating, this benefit is changing due to limited capacity and health protocols.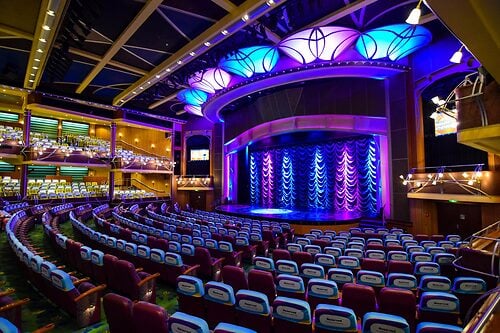 "What we agreed to do is that let's open the theater doors earlier to our Diamond Plus and Pinnacle members, allowing them to come into the theater and select the see that benefits them."
Something else Royal Caribbean did was to simplify the loyalty status match between Royal Caribbean's Crown and Anchor Society and Celebrity Cruises' Captain's Club.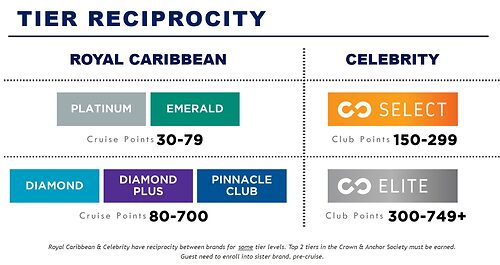 Temporary changes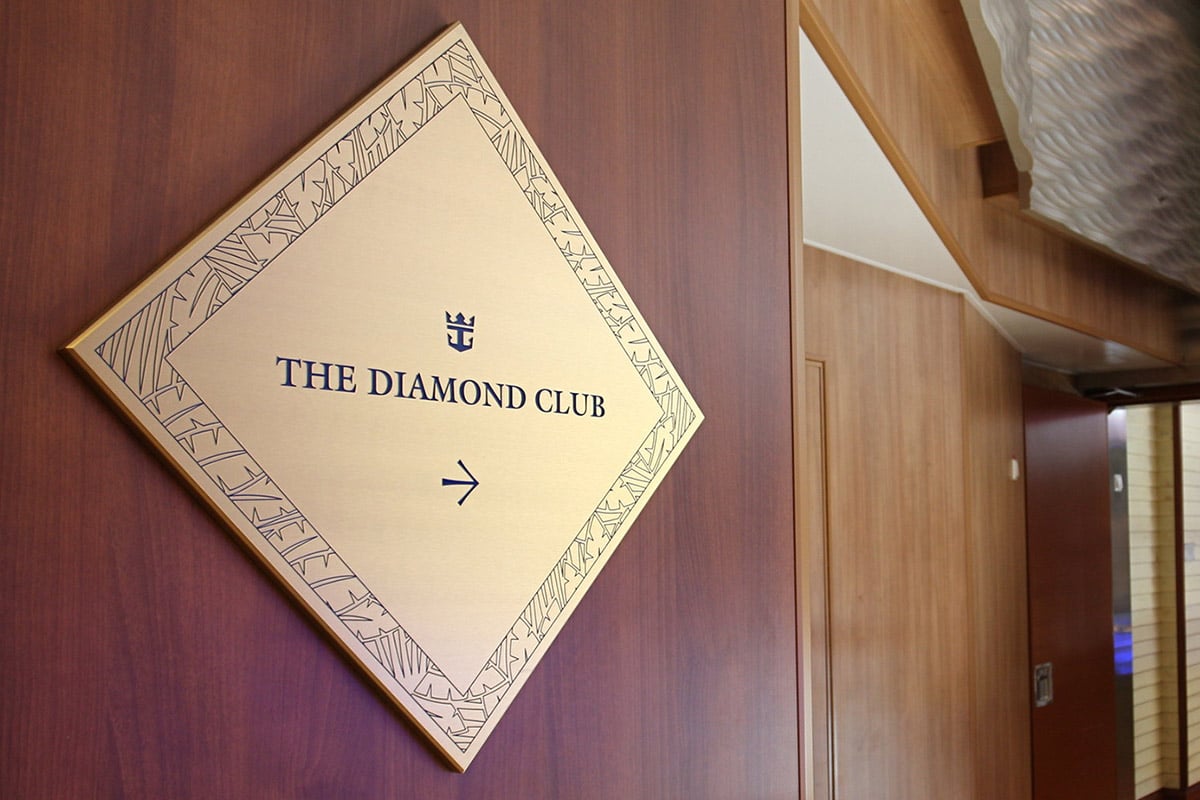 Some of the changes made to Crown and Anchor Society are in place now, but the plan is to revert them later on.
Most of these temporary changes are due to social distancing and other Covid-19 related protocols.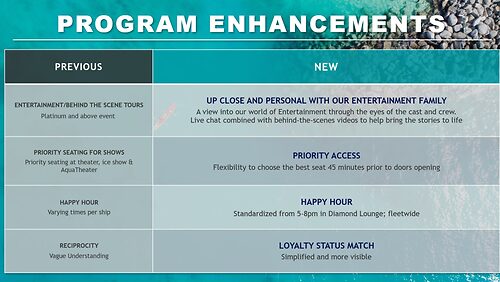 The most notable change is the reduced capacity in the Diamond Lounge, but the expectation is to roll that back once the cruise line is able to based on government guidance.
"The reality is that we are dependent on the local authorities and health guidance from the CDC, " Ms. Ramos explained to travel agents. 
"And as soon as we can lift this restriction and this capacity limit, we will and it will be like it was pre pandemic."
Discontinued benefits
Royal Caribbean completely got rid of three benefits due to either limited guest use or other program changes.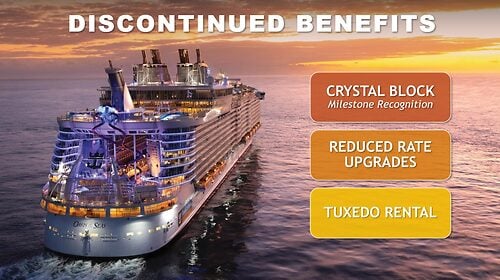 UPDATE: Royal Caribbean has reversed the decision, and will continue to offer crystal blocks.
The crystal blocks have been a cornerstone of the Crown and Anchor program, where a guest would recieve a paperweight block every so often after accruing enough points.
Ms. Ramos said according to the cruise line's internal data, over 60% of guests were leaving their crystal blocks on the ship when they left for any number of reasons.
"It's a beautiful recognition. However, we understand that a lot of people didn't have space in their luggage, it was heavy to carry back home, et cetera.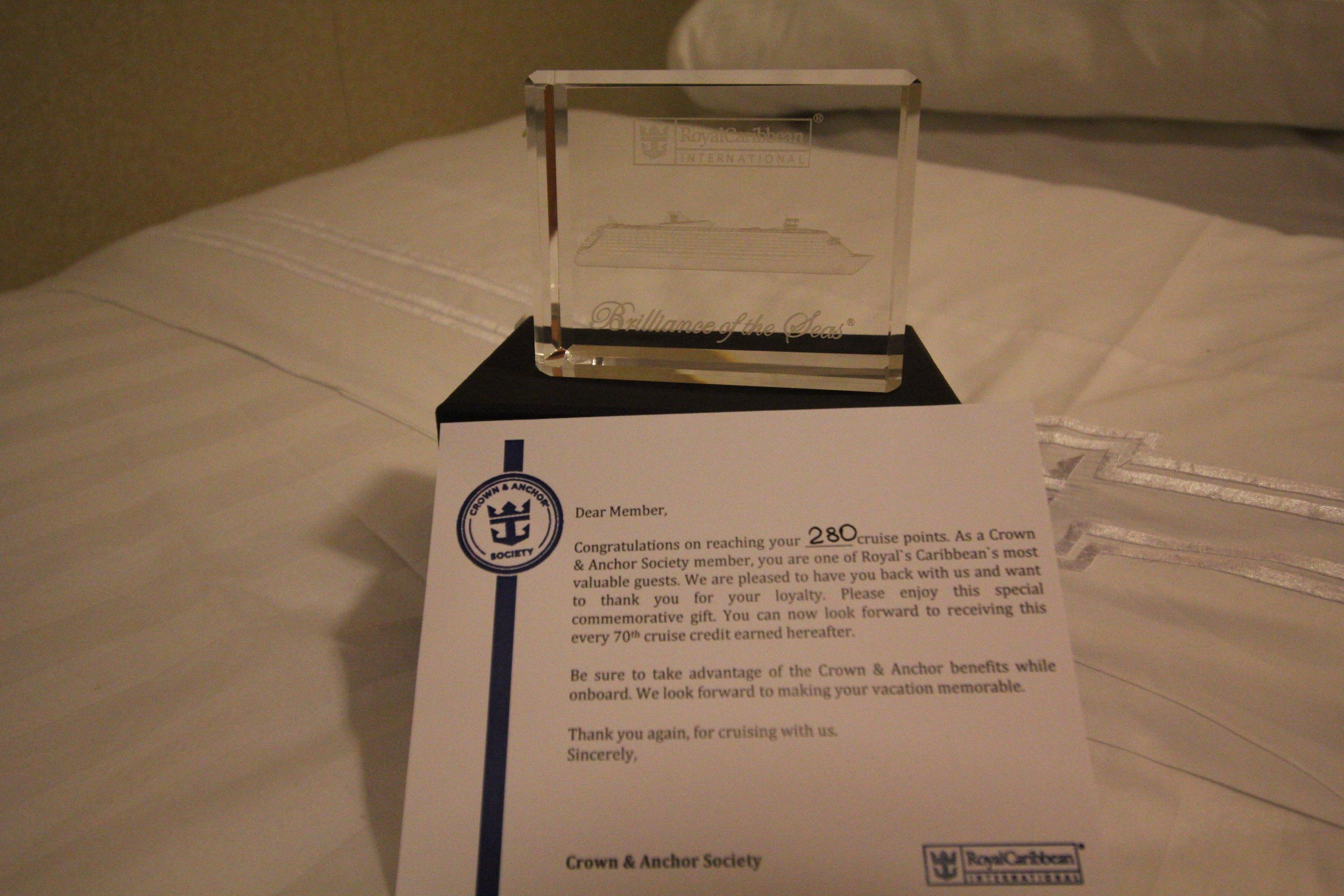 The plan right now is to distribute whatever crystal blocks they have left, but then end that benefit.
"We are looking at other ways to still recognize our members through a special appearance with the loyalty ambassador and something that they can still use to commemorate that that milestone."
The tuxedo rental program was something very few people were using, according to Ms. Ramos.  
And the reduced rate upgrades has become obsolete with the RoyalUp program.