In:
Happy early Valentine's Day! Hope the holiday is filled with chocolate, flowers and a Royal Caribbean cruise! I'm spreading the Royal Caribbean love with our look at all the Royal Caribbean news from this week.
During Royal Caribbean Group's earnings call this week, the top executives shared details on a variety of topics that interesting to cruise fans.
The top brass talked about opening a CocoCay expansion, how much passengers are spending, and how popular Icon of the Seas is so far.
These important takeaways share how Royal Caribbean is doing and what their plans are for the rest of 2023.
Royal Caribbean News
New RCB Video: 15 things I look forward to every time I go on a cruise ship
Have you subscribed to the Royal Caribbean Blog YouTube Channel? We share some great videos there regularly, all about taking a Royal Caribbean cruise! This week, we are sharing our latest video — Boarding day tips you need in 2022 — and don't forget to subscribe here.
Inside cabin vs. oceanview cabin: Is it worth an upgrade?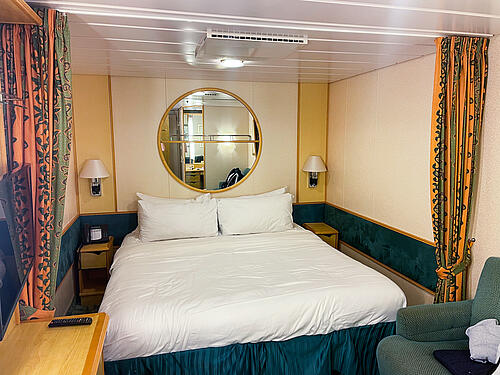 Comparing an inside cabin vs  oceanview cabin, you might be wondering if it's worth spending extra between the two.
Inside cabins are the cheapest option, but oceanview gives you a bit more space, and most importantly, natural light.
Let's help you decide if the differences are worth an upgrade from an inside cabin to an oceanview.
I cruised in a suite for the first time. Here are 5 things I learned from the experience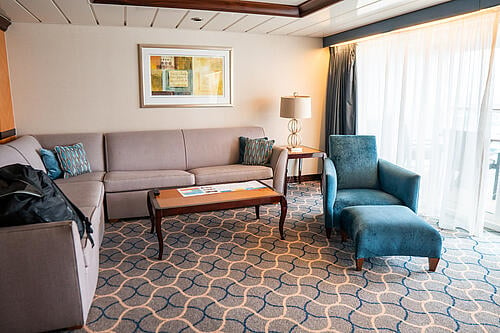 After trying a suite for the first time, Jenna has a few takeaways you should know about before trying a suite.
Suites have their own sets of amenities and benefits, but to best take advantage of these, there are definitely a few lessons learned.
Jenna shared 5 things she learned from her first time staying in a cruise ship suite.
Over 60 years old? A cruise vacation is for you!
Cruising is great for all ages, but it's well-suited for anyone over the age of 60 years old.
After years of family vacations, Brad fell in love with cruises and thinks it's the perfect kind of trip for seniors.
From the relaxing atmosphere to the many places you can visit, Brad shared 10 reasons you should give cruising a try.