In:
Nassau is one of the world's busiest cruise ports. It's a common port on short Caribbean cruise itineraries, offering gorgeous beaches, tasty cuisine, and centuries of history to discover.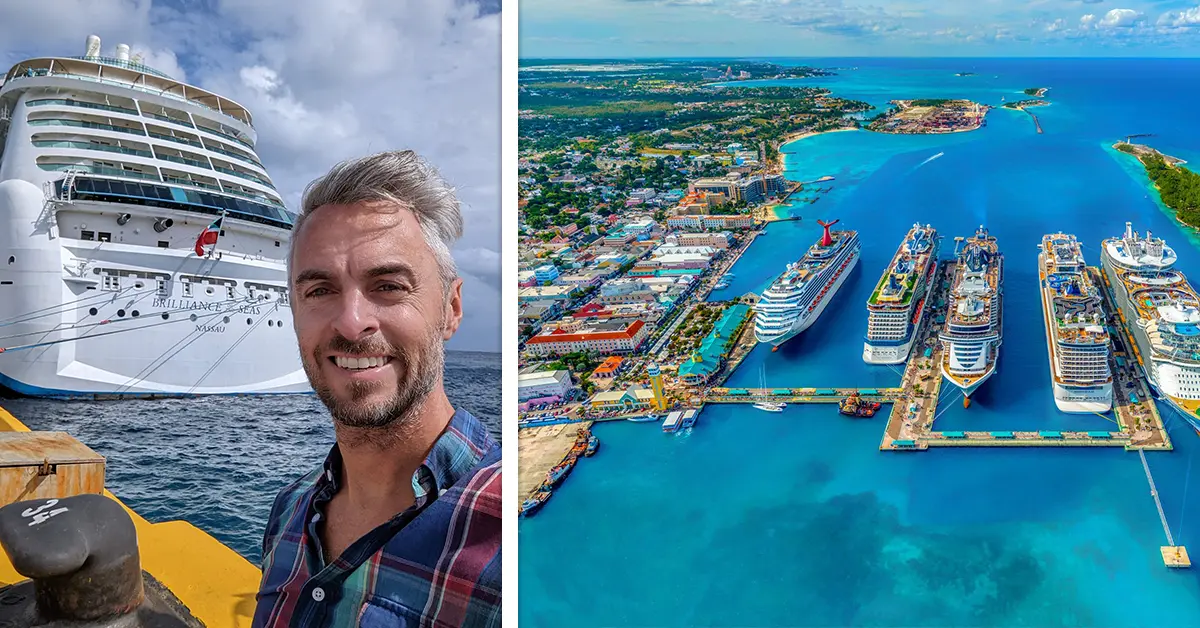 However, it can be challenging to figure out the best things to do in Nassau. Some passengers may spend $100 or more on shore excursions whereas others may opt to spend the day on their cruise ship instead of disembarking.
To help you plan your day in Nassau, we wanted to share one of the most interesting ways to spend the day in the city: a self-guided walking tour, inspired by our good friend Brandon Smith of The Weekend Cruiser.
Brandon, founder of The Weekend Cruiser YouTube Channel, boards a cruise ship nearly every weekend. Because 3-night weekend cruises typically visit the same two ports, Nassau and Perfect Day at CocoCay, Brandon is an expert in everything to see, do, and experience in these two Bahamian cruise ports.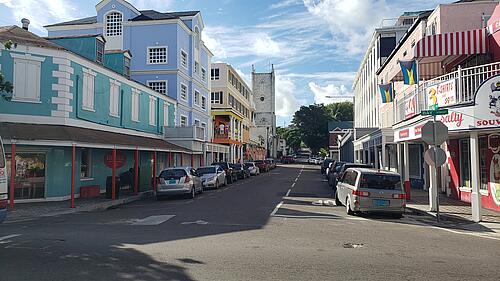 In one of Brandon's YouTube videos, he provides a detailed plan for a self-guided walking tour in Nassau, with a focus on culture and history. This tour can be done solely by foot and on a budget, as most of the attractions are either free to enter or have an admission fee of only a few dollars.
Let's take a look at Brandon's self-guided walking tour itinerary to inspire your next port day in Nassau.
The Queen's Staircase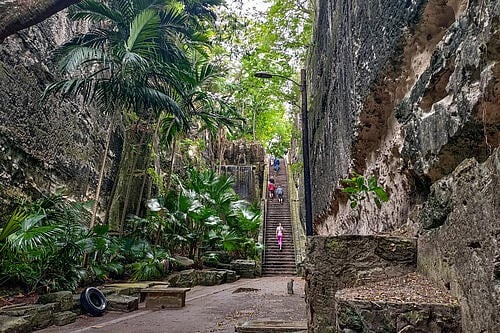 The Queen's Staircase is a major landmark of Nassau. It was built in the late 1700s and comprises 66 steps built directly into limestone. The work was completed by an estimated 600 slaves to create an escape route from Fort Fincastle, which is located directly above the stairs.
Visiting the Queen's Staircase is completely free, although a guide is often available at the base of the staircase for those interested in learning more of the area's history.
A small waterfall is located next to the stairs as well, and the walkway leading to the stairs is shadowed by steep limestone cliffs on both sides.
Directions from your cruise ship to the Queen's Staircase:
When you walk into port, immediately make a left onto Bay Street, the main street in downtown Nassau. Continue on the street until it meets Elizabeth Avenue, where you'll take a right. Walk past the Princess Margaret Hospital until you reach the staircase.
Fort Fincastle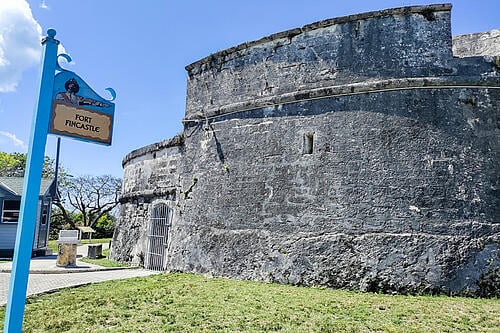 Built in 1793, Fort Fincastle is a historical fortress atop Bennet Hill in downtown Nassau, which overlooks the city and ocean. The fort, built in the shape of a paddle-wheel steamer, protected the city's harbor when it was in use.
Walking the fort's exterior is free of charge, but you can enter the fort for around $3 to explore more of this historical landmark. US dollars and Bahamian dollars are both accepted, and an optional guide may be available inside the fort as well.
Next to the fort is a straw market where visitors can purchase souvenirs, snacks, and refreshments.
Directions from the Queen's Staircase to Fort Fincastle:
Climb the Queen's Staircase. Once at the top, turn to the right and you'll see Fort Fincastle.
Government House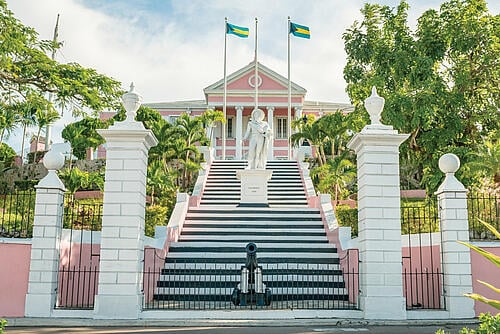 Mount Fitzwilliam, a hill overlooking Nassau, has been the site of the residence for the Governor General of The Bahamas since 1737. The 10-acre property has housed several buildings since then, with the most recent built in 1932.
Today, visitors can admire the architecture of the bright pink Government House, a colonial-style building with large white pillars. A statue of Christopher Columbus stands in front of the house on the staircase, commemorating his discovery of the New World on San Salvador Island, Bahamas in 1492.
While the building itself is gated, you can take a photo of the Government House from outside. Note that the Government House may currently be under construction as of 2023.
Directions from Fort Fincastle to the Government House:
When you walk out of the castle, make a right and go down the back staircase before making a left onto Sand Road, a right onto East Street, and a left on E Hill Street. Walk on E Hill Street until reaching the Government House on the left.
Graycliff Hotel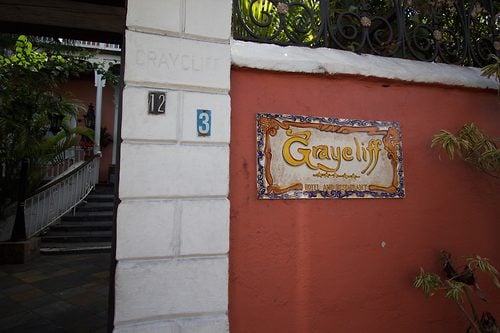 Next door to the Government House is the Graycliff, which is Nassau's oldest hotel. Originally built as a mansion in 1740, the upscale hotel now has 20 guest rooms.
While cruise ship guests won't stay overnight at the Graycliff, there are several ways to enjoy the hotel's offerings during a port day. Day passes to the hotel are available, which include pool access and a three-course lunch.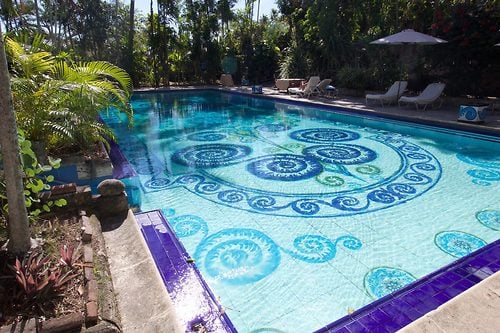 A number of classes are offered, too, including cooking, cigar rolling, and chocolate making lessons. A tour is not required to walk around the hotel, whether visiting the Graycliff Cigar Company or chocolate shop.
Additionally, the Graycliff has several dining options, including the 5-star Graycliff Restaurant and a Brazilian churrascaria. Wine luncheons and afternoon tea may be available during your port day as well, which can make for a unique way to spend the day in Nassau.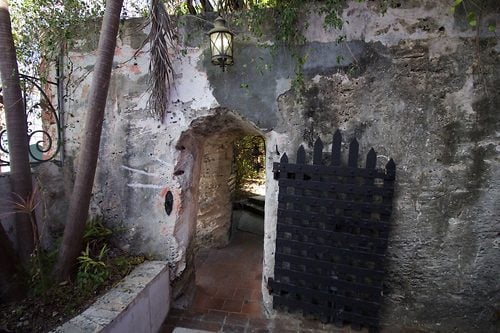 The Graycliff has the third largest wine cellar in the Western Hemisphere with over 175,000 bottles!
Directions from the Government House to the Graycliff Hotel:
The Government House is only two minutes walking distance away from the Graycliff. From the front of the Government House on Duke Street, continue west before making a left on Baillou Hill Road. Continue on this road briefly before making a right onto W Hill Street, where the hotel is located.
National Art Gallery of The Bahamas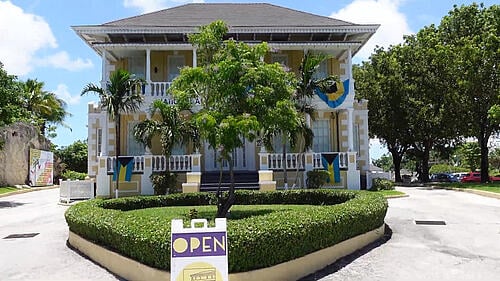 The National Art Gallery of the Bahamas is an art museum, which features both permanent collections and rotating exhibitions on Bahamian history and culture.
Like most buildings on our Nassau walking tour, the National Art Gallery of the Bahamas is located in a historic building, having been originally built as a mansion in the 1860s. The grounds feature a garden with sculptures and greenery, and this is a popular place to walk through when visiting.
Admission to the museum is $5.
Directions from the Graycliff Hotel to the National Art Gallery of The Bahamas:
The National Art Gallery of The Bahamas is located right next door to the Graycliff. Simply continue walking west on W Hill Street for 600 feet and the art gallery will be on your left.
John Watling's Distillery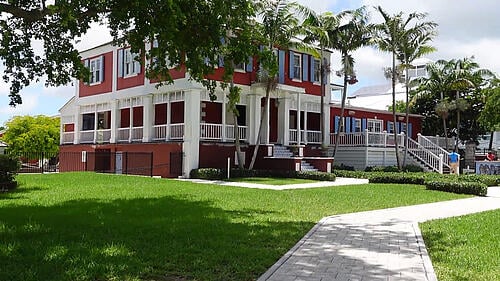 John Watling's Distillery is located on the Buena Vista Estate in Downtown Nassau, which was originally founded in 1789.
Short, guided tours of the distillery are complimentary (tips are expected) and teach visitors about the history of The Bahamas, of John Watling's, and why rum is made in The Bahamas.
The tour will end in the distillery's rum store, where you can order John Watling's rum at the distillery's bar. Flights of rum are available in addition to cocktails including a piña colada and rum runner.
Directions from the National Art Gallery of The Bahamas to John Watling's Distillery:
From the museum's entrance on W Hill Street, turn left onto West Street. Continue for 300 feet before making a right on Delancy Street, which is where you'll find the distillery.
Junkanoo Beach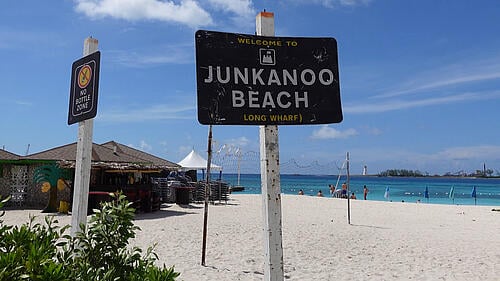 If you're looking for an easy-to-access beach in Nassau, Junkanoo Beach is your best bet. This beach is one of the closest beaches to the cruise port and offers bars and food stalls along with ample beach space to relax and sunbathe.
From Junkanoo Beach, you can either head back to your cruise ship by walking east on Bay Street, or you can continue heading west on Bay Street until reaching the Fish Fry.
The Fish Fry is where you'll find a wide selection of food stalls and restaurants specializing in Bahamian cuisine and fresh seafood.
Directions from John Watling's Distillery to Junkanoo Beach:
Upon exiting John Watling's Distillery, make a left onto Delancy Street before taking a right on Augusta Street. Continue on Augusta Street until Bay Street. Take a left on Bay Street and walk along Nassau's waterfront until you run into Junkanoo Beach on the right.
How to prepare for a self-guided walking tour of Nassau
Before setting off on your self-guided walking tour of Nassau, it's important to be prepared, from wearing the right clothing to staying hydrated.
Be sure to wear comfortable walking shoes during your tour of Nassau. Nobody wants to end their port day with blisters, so ensuring your walking shoes are sturdy and fit properly will help ensure your walking tour goes smoothly.
Related: What to pack for a Bahamas cruise
In addition, be prepared for the tour by applying sunscreen and wearing lightweight clothing, especially if you're traveling in the summer. Nassau can get extremely warm in the summer months, and exploring the city for several hours can be uncomfortable if you don't dress properly.
In the winter, however, it's important to check weather forecasts before disembarking the ship in Nassau. Some days in the peak of winter can feel relatively chilly, so you may need to pack a light cardigan or jacket.
Bringing a bottle of water is important, too, but you can always purchase water bottles or other refreshments while walking around the city. When purchasing anything, we recommend having cash on hand. US dollars or Bahamian dollars are accepted on the island.
Finally, before starting your self-guided walking tour, be sure to have access to a map. If you don't have international cell phone service, download an offline map of downtown Nassau from Google Maps. This allows you to access the city's maps without an internet connection.
Alternatively, friendly Bahamians can guide you in the right direction should you get lost at any point during your walking tour.
Thanks again to Brandon from The Weekend Cruiser for sharing his excellent self-guided walking tour of Nassau with us!
More Nassau tips & tricks for your next cruise: