In:
Royal Caribbean may have been shut down for 15 months, but that does not mean work stopped behind the scenes on new innovations and ideas that were announced in the months leading up to the stoppage.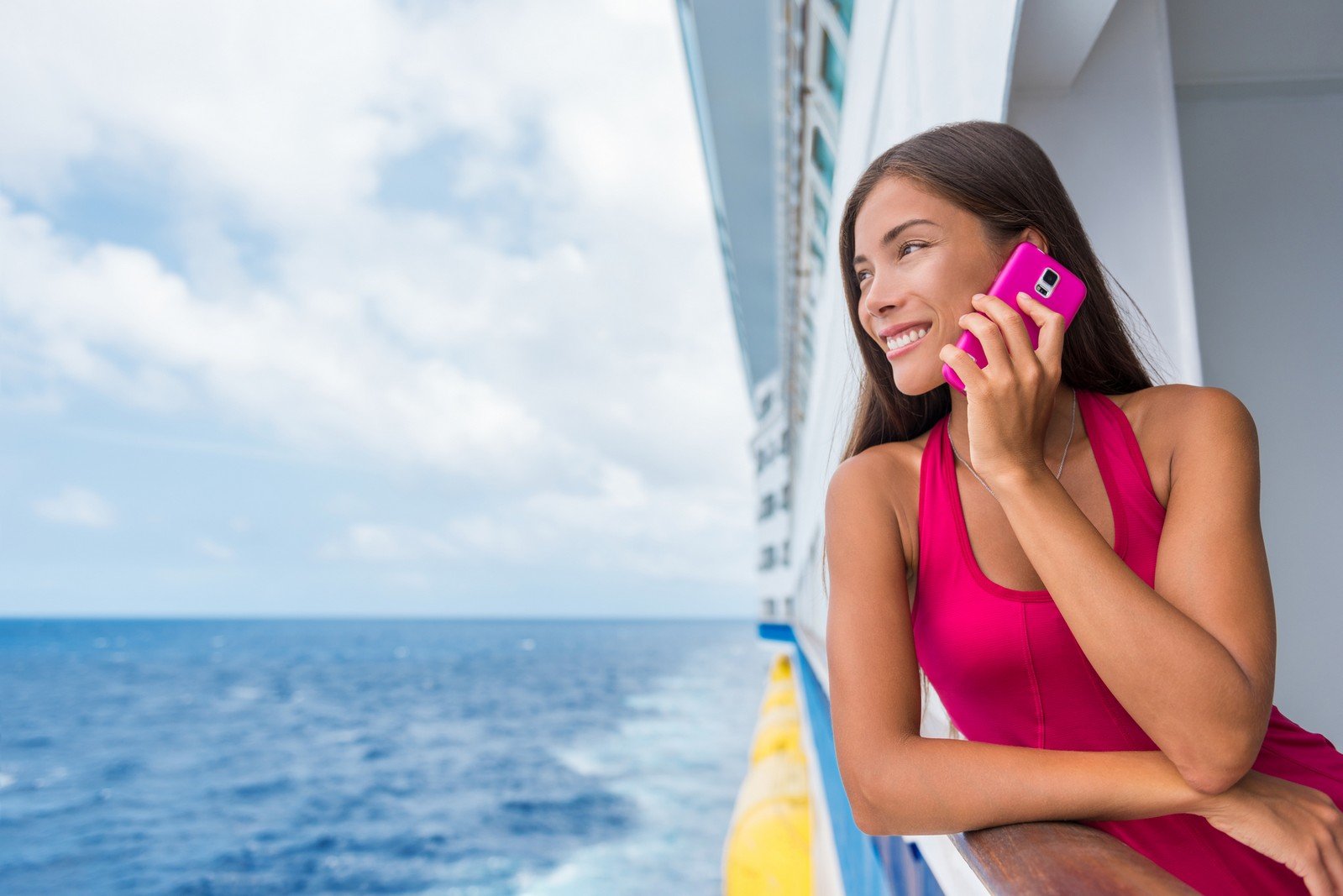 While there may not have been many public updates on what was happening, Royal Caribbean prioritized certain initiatives and expansions so that when cruise ships could return, the company would be ready with exciting new announcements.
Overseeing these initiatives is Royal Caribbean Group Chief Product Innovation Officer, Jay Schneider, whose job it is to blend product development and experience, and he manages Royal Caribbean's technology and private destination innovations.
So what has Royal Caribbean been up to all these months, and what changes, additions, and new offerings can we expect with cruise ships starting to restart operations? I asked Mr. Schneider what is behind Royal Caribbean's proverbial curtain.
Continual investment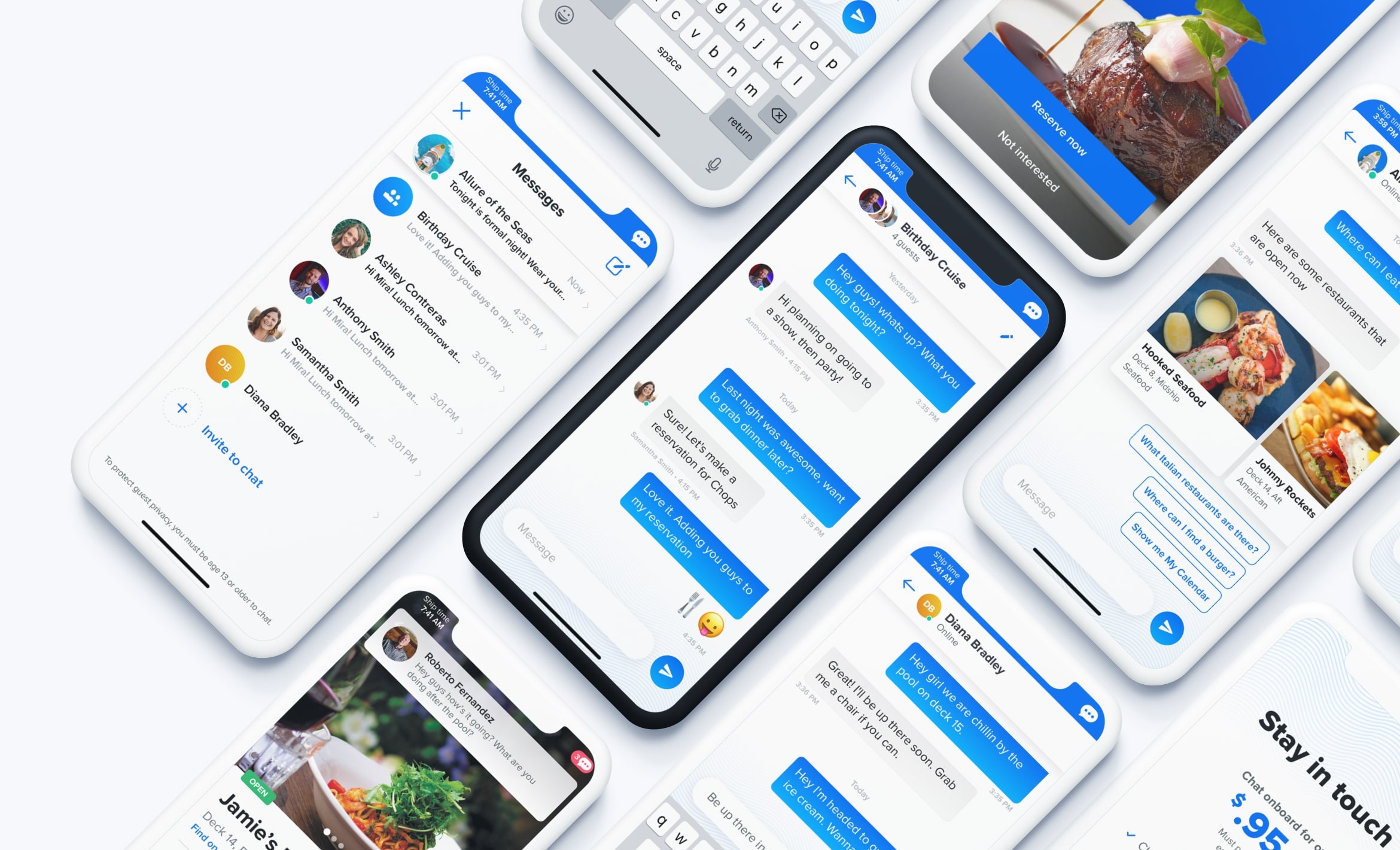 First and foremost, Mr. Schneider pointed to the fact his team invested in creating a new tech foundation to support initiatives that would prove to be critical to success during the shutdown, "Had we not made that investment, getting back into service now would be very difficult and very expensive."
This includes things like reducing friction at check-in, emuster, or being able to review your folio were good ideas pre-shutdown, and are now critical for social distancing and reducing touch points.
More importantly, Royal Caribbean not stopping work on its digital projects is a lesson learned from the days of the last smartphone app, Royal iQ.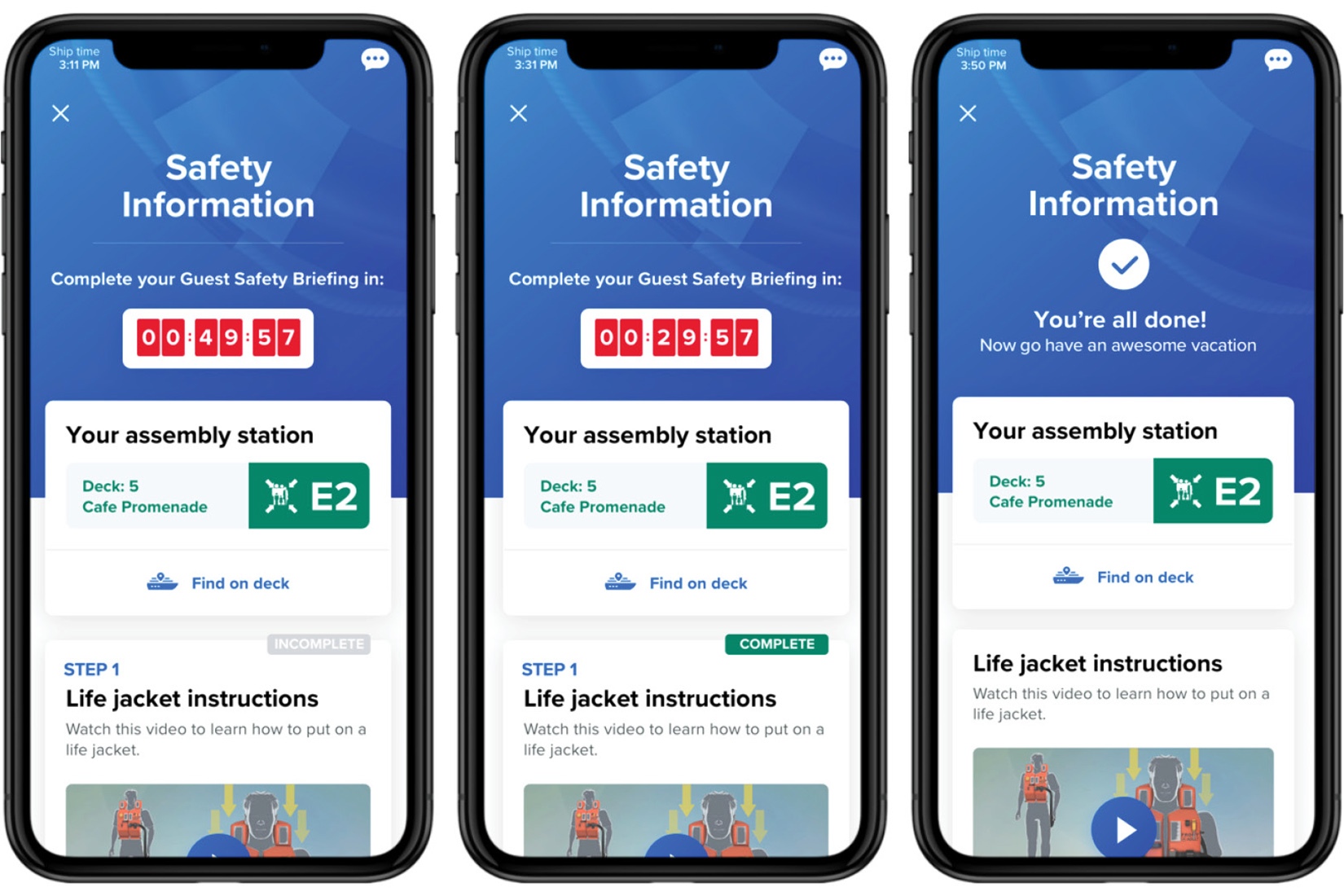 "I think one of the mistakes we made, if you remember our Royal iQ app," Schneider admitted.
"We stopped investing in it and it just became stagnant. And so you'll see us continue to make improvements and additions and edits to the Royal Caribbean app and build the product out."
Chat feature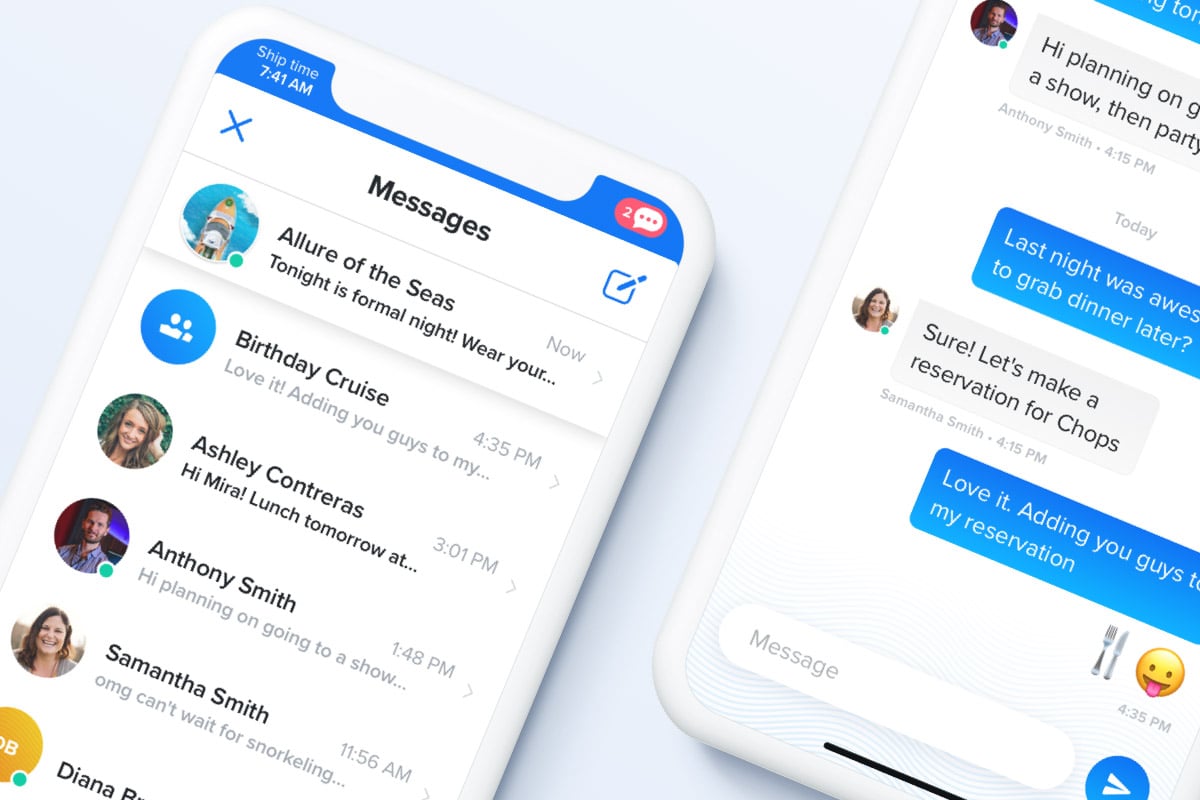 Schneider says the chat feature was ready to be rolled out right before the pandemic hit, but it is ready for all the ships in the fleet now.
Mr. Schneider confirmed the chat feature is ready for use fleet wide, "As we bring every ship back, every ship, will have chat."
Royal Beach Club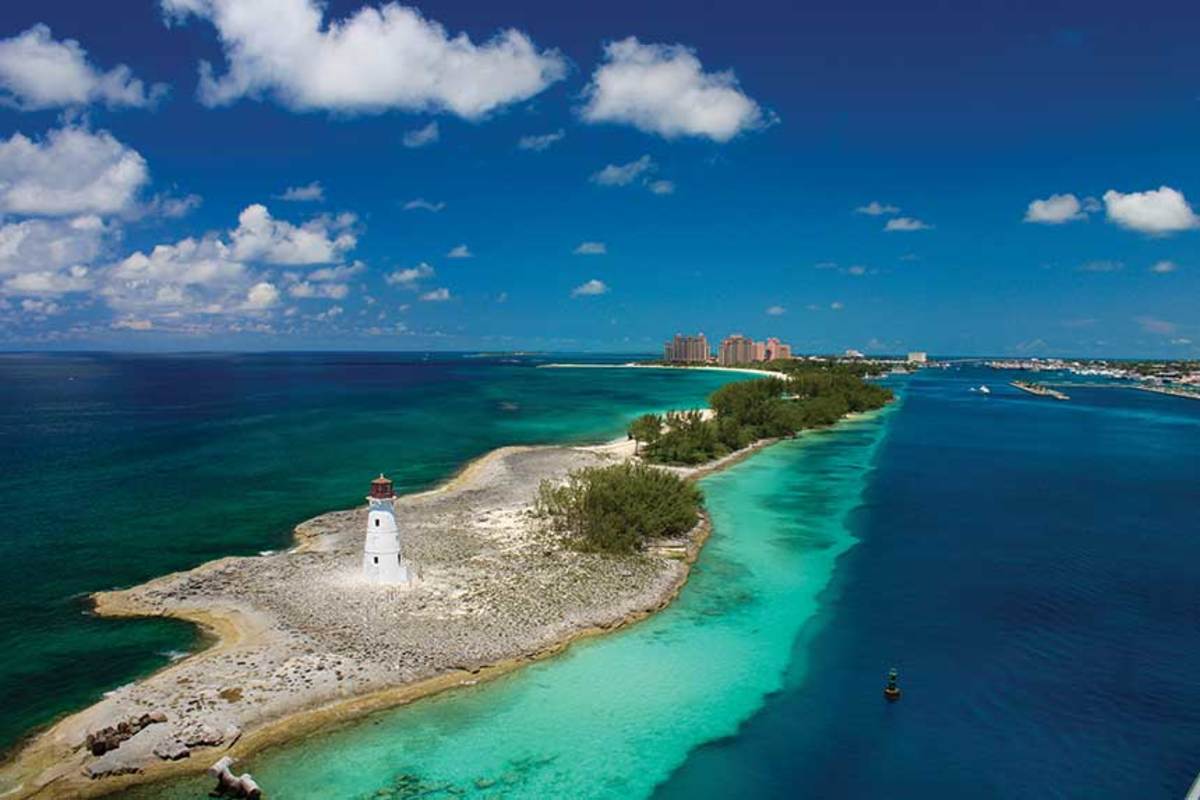 In March 2020, Royal Caribbean announced a Royal Beach Club in Nassau, which is an enhancement of an area that Royal Caribbean's cruise ships sail to, with the option for guests to go there, or do something else in that destination.
Mr. Schneider confirmed the first Royal Beach Club will be in Nassau, known as the Royal Beach Club in Paradise Island. After that, the Perfect Day projects will continue, "We're going to continue to go and build out Royal Beach clubs. The first one will be here in Nassau. It will be the Royal Beach Club in Paradise Island. And then we're going to continue to expand our Perfect Day portfolio."
"We have gotten to the point where we've announced that we've executed our lease with the government. So the total space is 20 acres, 13 of which we own privately, and then it's seven acres of government land that we've leased."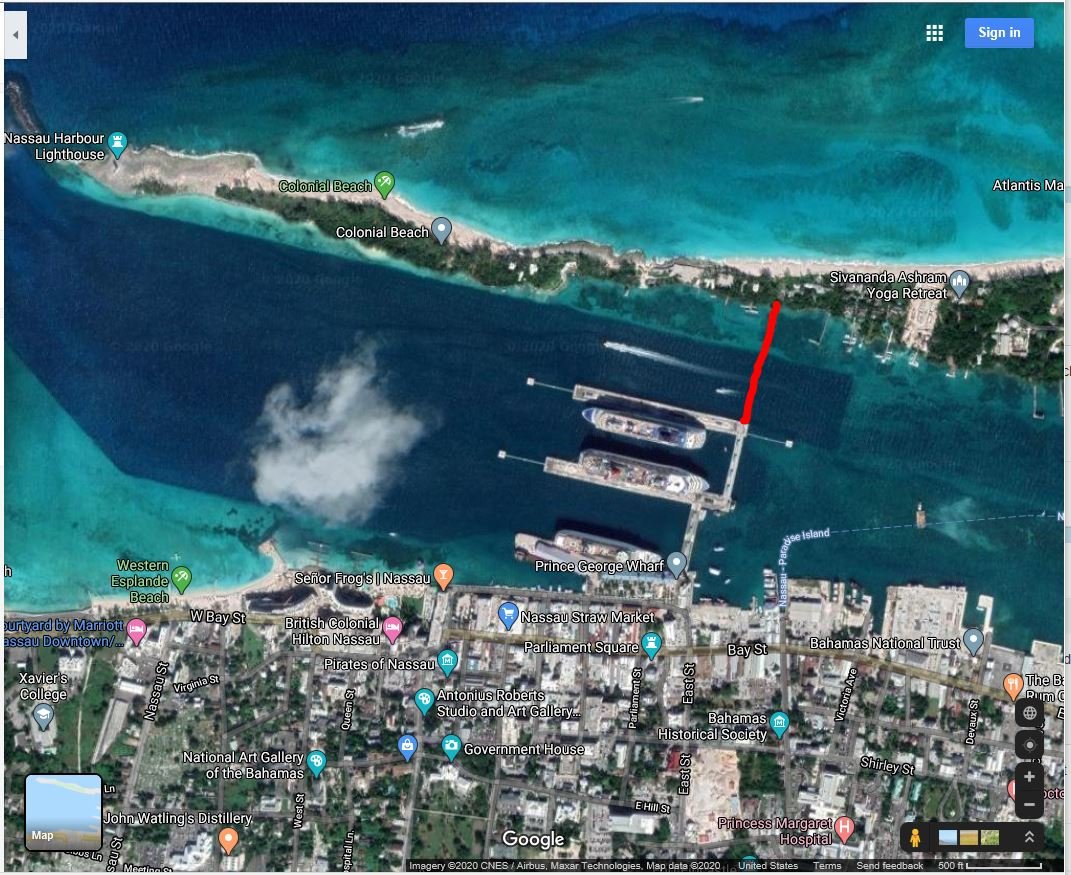 "We are going to continue to move forward to that program."
The daily occupancy for the Royal Beach Club in Paradise Island will be 3,500 guests.
Also in the Bahamas is another project in Freeport on Grand Bahama Island.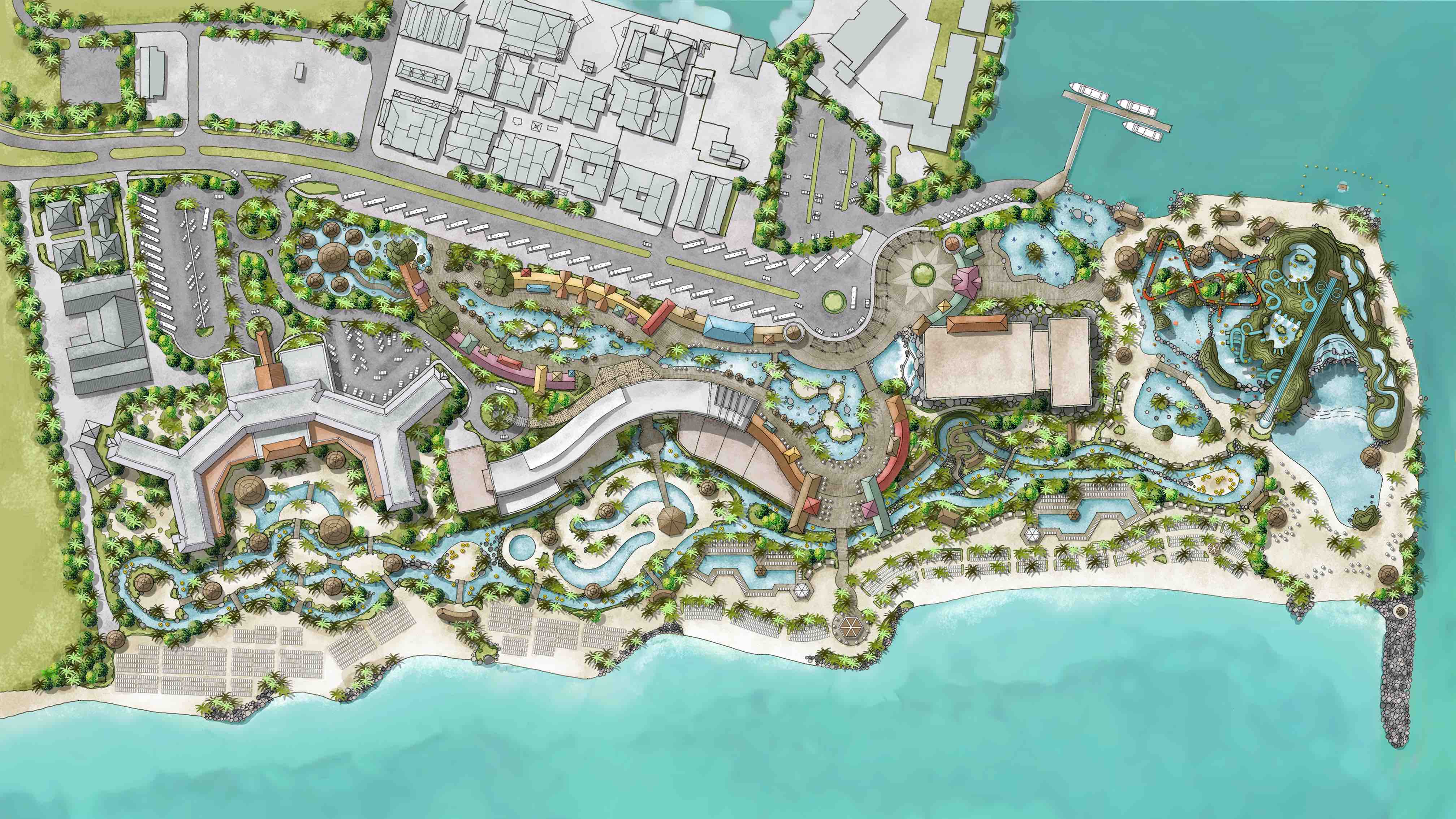 According to Schneider, that project is still moving forward, "It continues to move forward. We're still working through the legal agreements, so that's just been an elongated process that we hope will conclude sometime soon."
So which projects are a go with the way things stand now? Mr. Schneider would only say some things have changed over the last 15 months that may or may not alter Royal Caribbean's plans.
"Number one, the destinations are evolving, meaning they're coming out of a pandemic themselves. So their situations are different."
"Second, our guests are evolving and we're constantly updating our slate of where we want to go. And so those factors and formulas together help us think about where we want to go."
Read more: Royal Caribbean's plans to build a cruise resort in Bahamas are still alive
Amplifications will return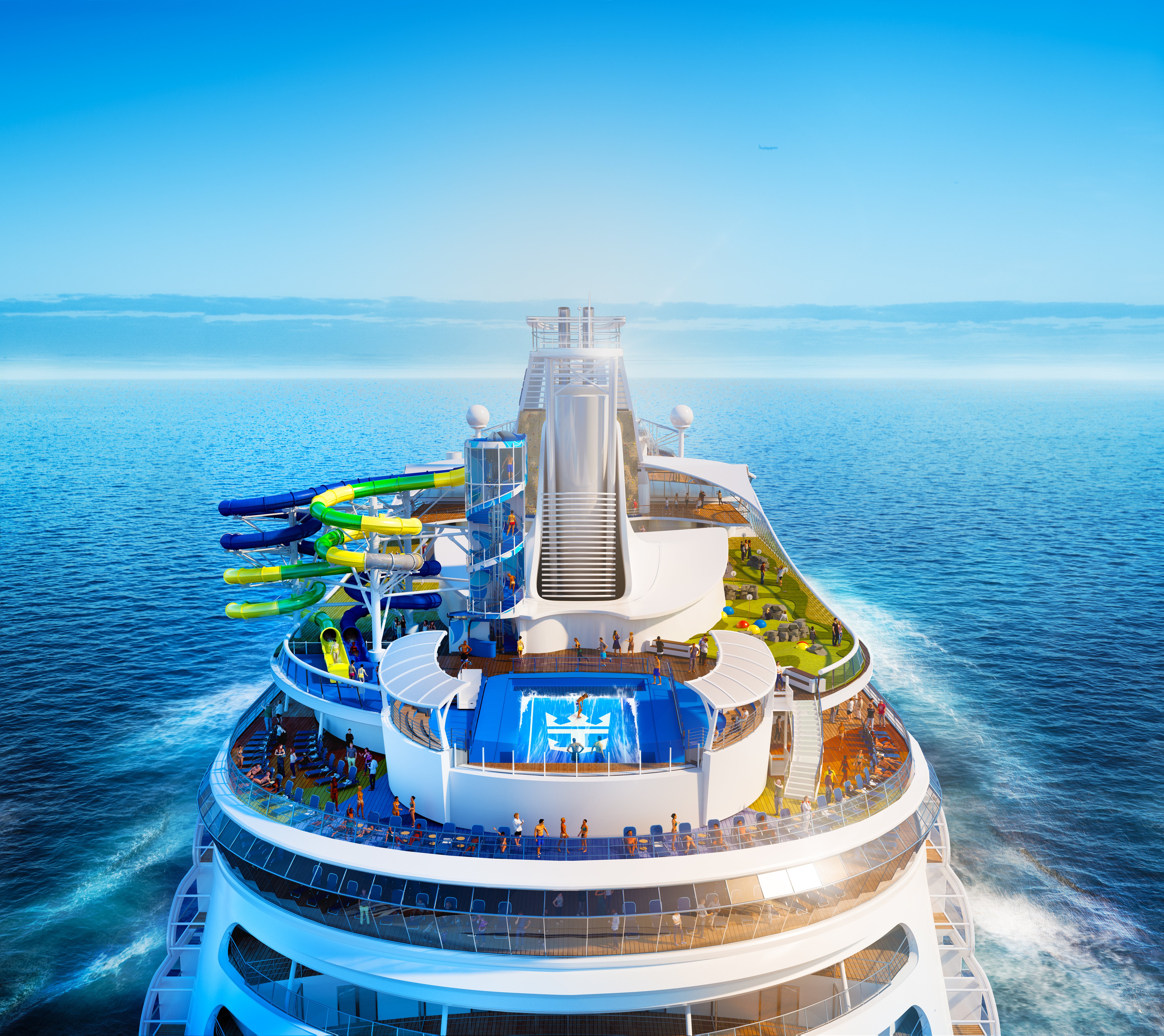 One of the many projects that had to be sidelined were ship upgrades under the Royal Amplified program, and it looks like those updates are delayed, but not denied.
"We're going to pick up Amplification again. We're going to keep making sure that the Amplification we have is working."
Moreover, new ship construction is not stopping either, "Our new build portfolio isn't isn't stopping. We're going to continue to build amazing ships."
"You're going to see new concepts come out on future ships and you're going to see us experiment with new fun ways to, again, get people to have an amazing vacation."
Read more: What was added to each Royal Caribbean ship during its Royal Amplified refurbishment