In:
Before the global health crisis started and the cruise industry voluntarily shutdown, Royal Caribbean had plans to build a major cruise destination in Freeport, Bahamas, and surprisingly that could still happen.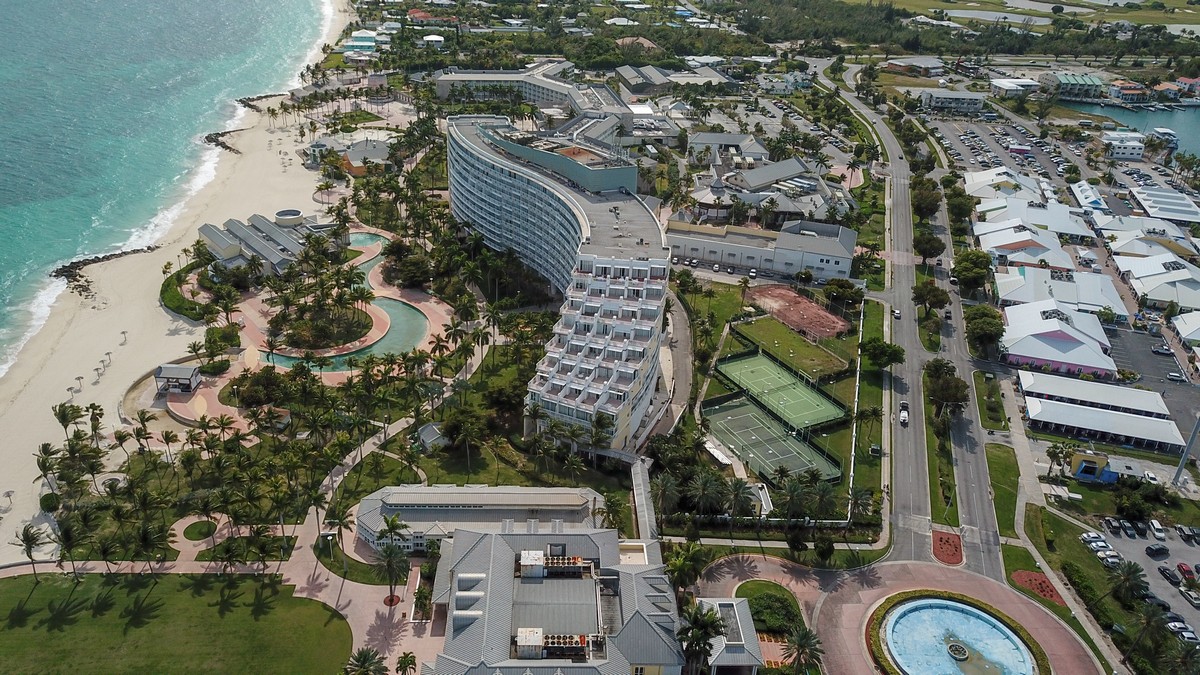 In early March 2020, Royal Caribbean announced its subsidiary joint venture, Holistica Destinations, would purchase the Grand Lucayan resort in Freeport so that it could transform the resort and surrounding area into a world-class beachfront destination with a 526-room hotel, shopping village, spa and wellness center, water-based family entertainment including a massive water and adventure theme park, a 40,000-square-foot convention center, adventure activities such as zip lines and off-roading, restaurants and bars, entertainment and lively nightlife. 
Shortly thereafter, the cruise industry shutdown and capital spending disappeared with it, and the cruise line has made no public comments about this project (or any of the other port projects it had planned).
The Bahamas newspaper Tribune Business has been keeping tabs on the project, and it looks like the terms are in the process of being renegotiated, but the deal is not dead.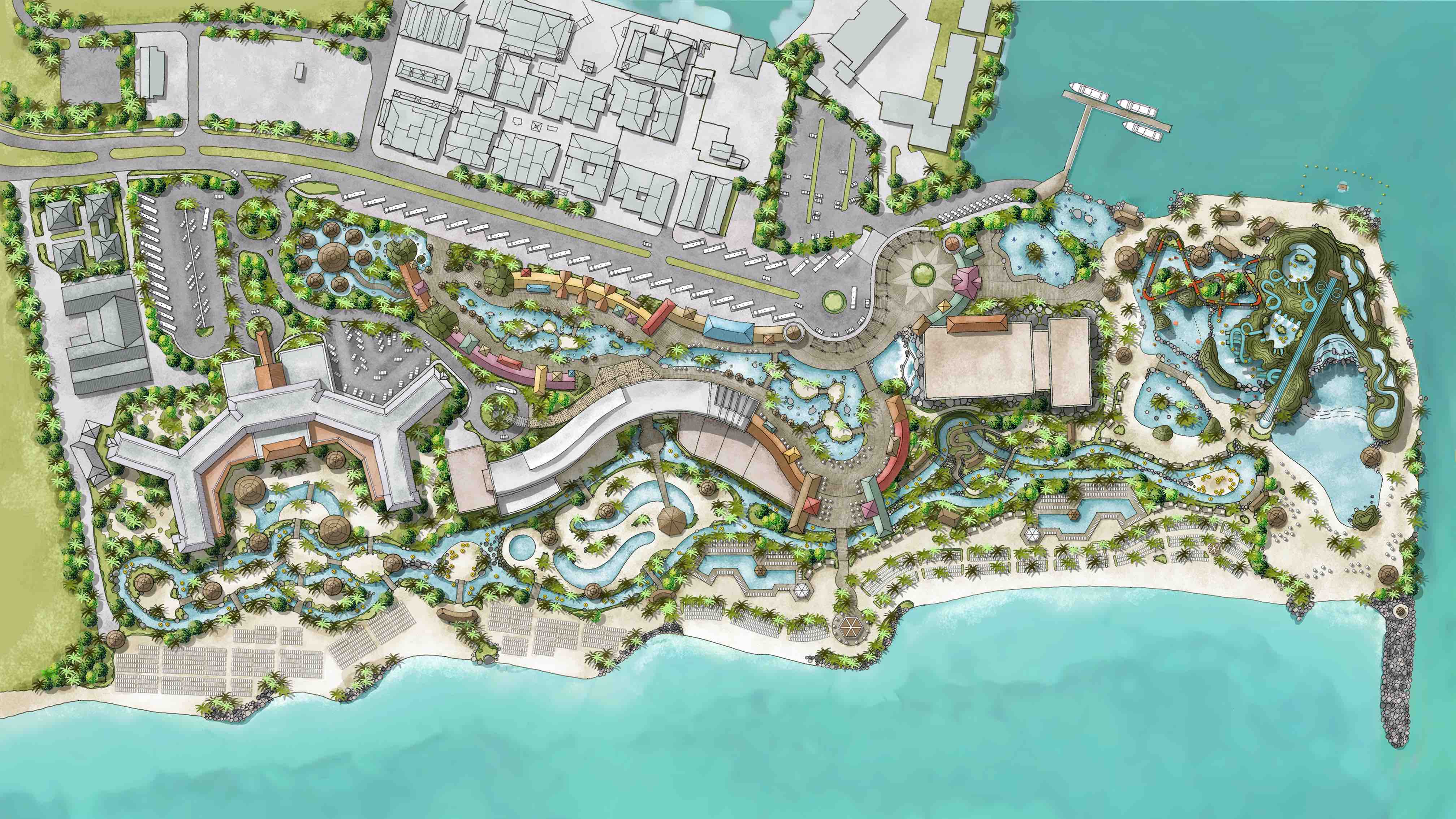 One Bahamas cabinet minister told Tribune Business last week that the Grand Lucayan will be "fully turned over" to the ITM Group/Royal Caribbean joint venture before year-end 2020.
Holistica has told Bahamian officials it remains "committed" to transforming the Harbour Village project, but there are details surrounding agreements with the Freeport Harbour Company that need to be sorted out.
Essentially, the issue is Holistica wants control of the harbor before it commits to a project that could be blocked by the company that has owns the waterways.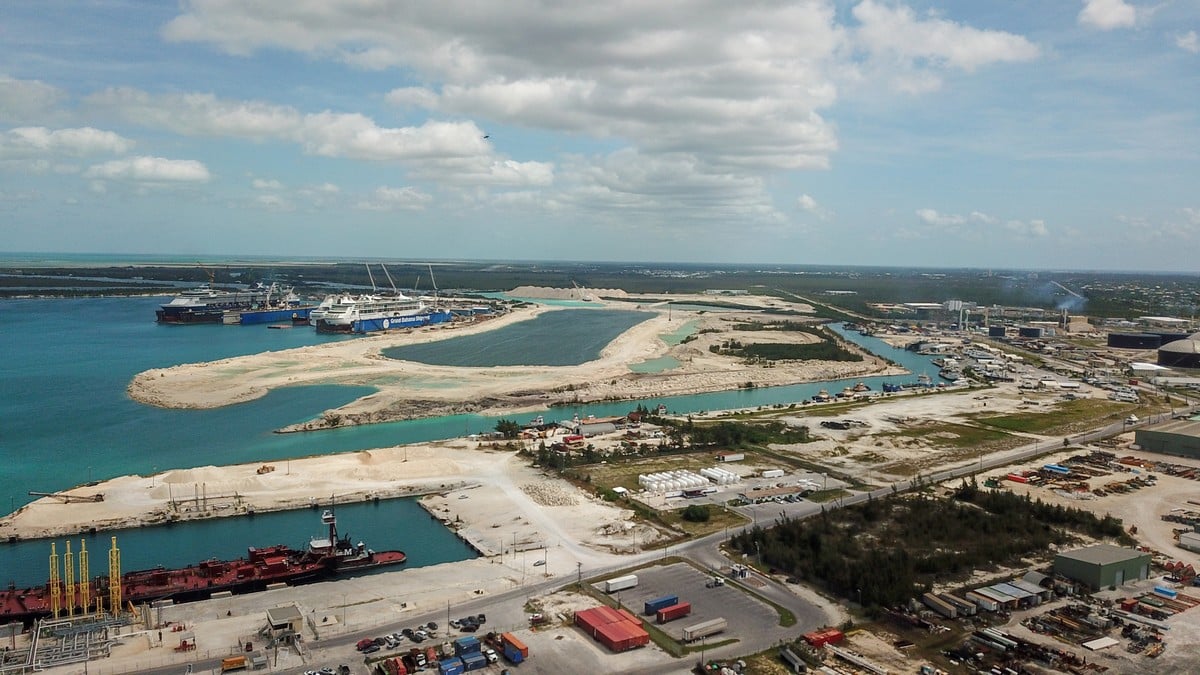 According to The Bahamas Minister of Tourism, the final ITM/Royal Caribbean deal will likely look different to the one agreed to before the cruise industry shutdown.
Earlier this week, Tribune Business confirmed that the scale of the changes to the Grand Lucayan hotel has been scaled down due to spending concerns. 
Senator Kwasi Thompson, minister of state for Grand Bahama in his national address said the project's start will be delayed due to the global health crisis.
When the project was originally announced, it was slated to be finished in winter 2022.
Original plans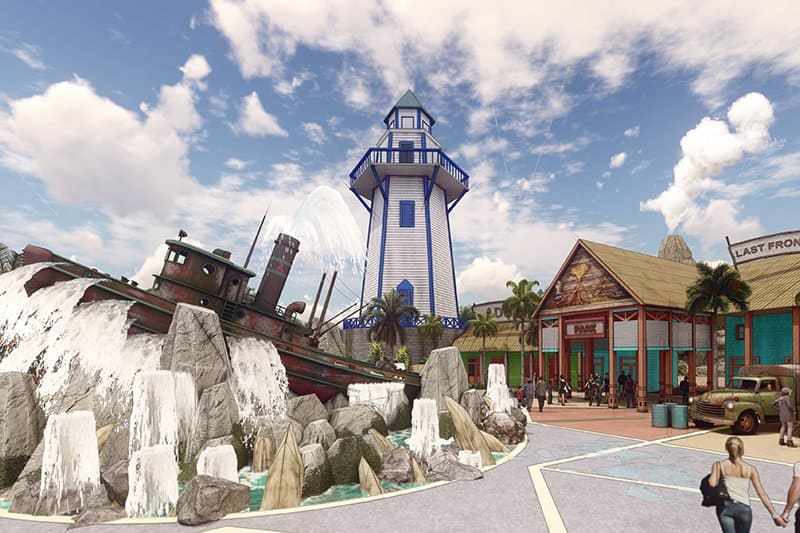 It is clear the scope of the port project has changed, but here is what was originally proposed as part of this ambitious development.
Two phases of the project were announced that focused on the Grand Lucayan resort first, and then the surrounding area after.
Phase One of the Lucaya Property will consist of a beachfront destination – including a 526 room hotel, shopping village, spa and wellness center, water based family entertainment (including water and adventure theme park), a 40,000-square-foot convention center, adventure activities (such as zip lines and off-roading), restaurants and bars, entertainment and nightlife.
Phase Two – Harbour Village – will be at the cruise terminal in Freeport Harbor. The expected enhancements will allow visitors to enjoy numerous spaces with multiple shopping and dining venues, beach areas, shore excursions and more.
Additional plans for Freeport included a new transportation hub providing infrastructure for water ferries and ground transportation, including buses, vans, and jeeps. Holistica Destinations will partner with local business owners and entrepreneurs providing opportunities for guests to experience additional shore excursions in Grand Bahama.
Other projects still in limbo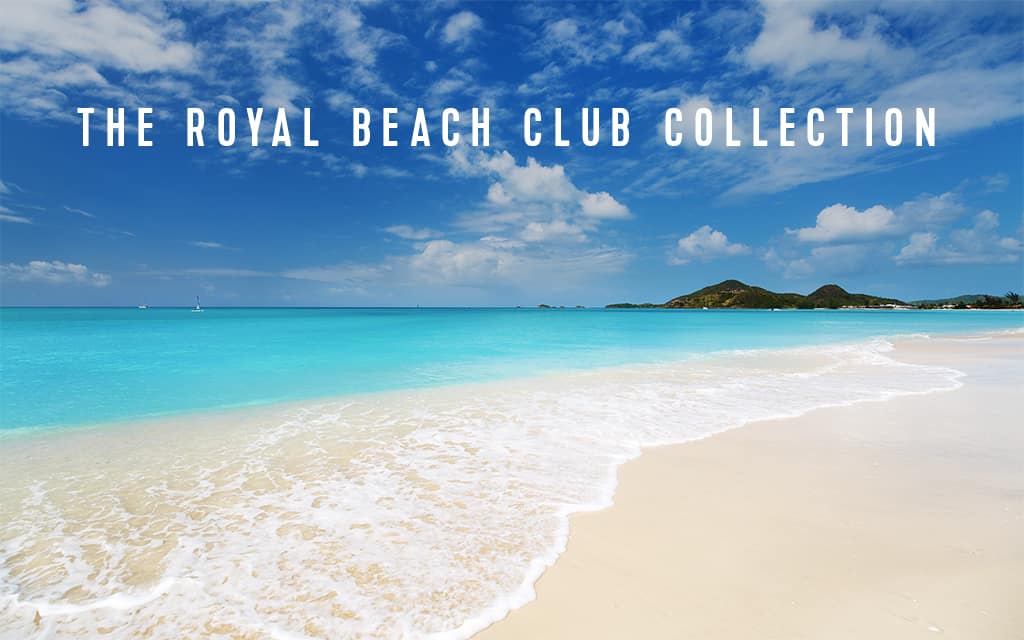 In addition to the Freeport project, Royal Caribbean also had other developments in various stages of work before the cruise industry shutdown but has not provided any updates on these endeavors either.
At one point, Royal Caribbean had announced a new Perfect Day island in the South Pacific and planned upgrades for Labadee.
In addition, there were announced new port projects in Antigua and Nassau.
Royal Caribbean has not said much about these projects since announcing it could cut capital spending projects this year in order to reduce spending.