In:
We wrapped up a busy week of Royal Caribbean fun, but if you missed any of it, we have it all wrapped up nicely for you in this weekly news round-up!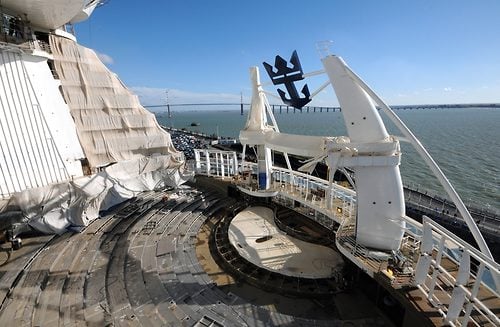 Royal Caribbean's released construction photos of its next new cruise ship, Harmony of the Seas.
When finished, Harmony of the Seas will be the third Oasis class cruise ship and the largest cruise ship in the world.
The new photos show off progress in public areas of the ship, such as the AquaTheater and Central Park. She still has a few months of construction left, but already it is easy to get excited for her launch!
Royal Caribbean News
Royal Caribbean Blog Reader Finds
If you are on a Royal Caribbean cruise and spot something cool, new or just fun, share a photo with us on Facebook or Twitter so we can add it to our Royal Caribbean Blog Reader Finds each Sunday!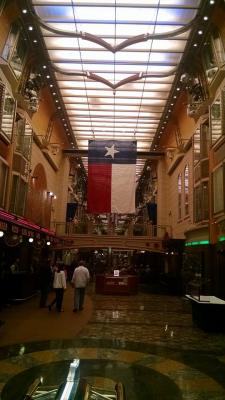 Paul Crow is onboard Liberty of the Seas' first sailing out of Galveston.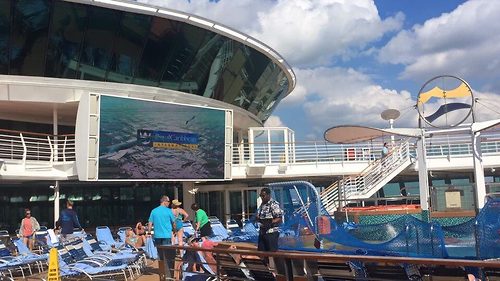 Nick Vitani shared this photo of the pool deck from Brilliance of the Seas.
How you can support Royal Caribbean Blog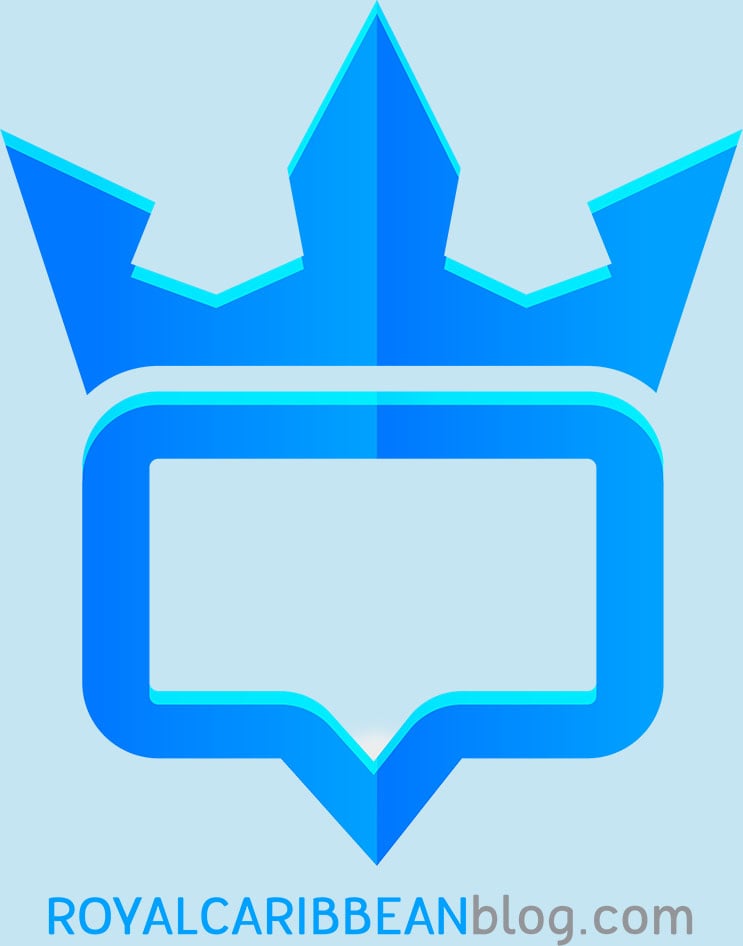 So many of our readers have reached out to us to ask how they can help the blog and we are introducing the Royal Caribbean Blog Insiders for just that reason.
The Insiders group is a way readers can contribute to Royal Caribbean Blog and help fuel some of the really amazing ideas, projects and new content that we have lined up.
As a way of saying thank you for your contribution, there are some fun rewards for being a member of the Royal Caribbean Blog Insiders.
Becoming a member of the Royal Caribbean Blog Insiders is completely up to you and you can cancel at any time. No questions asked! 
As always, thank you for visiting Royal Caribbean Blog and being a part of our community!
Royal Caribbean Blog Podcast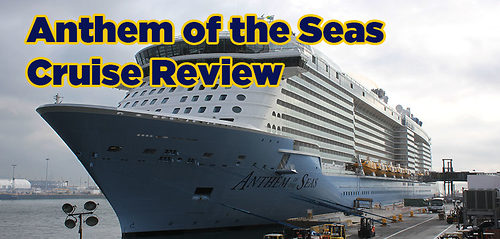 The 119th episode of the Royal Caribbean Blog Podcast is now available and this week, and we are reviewing our recent cruise aboard Anthem of the Seas.
In this episode, Matt returns from his quick Anthem of the Seas cruise to share what his experience was like onboard, including reviews of dining, entertainment, activities and everything inbetween.
Please feel free to subscribe via iTunes or RSS, and head over to rate and review the podcast on iTunes if you can! We'd appreciate it.
Royal Caribbean Around the Internet
Lady and the Blog shared 14 reasons why you need to cruise on Anthem of the Seas.
Skift interviewed Royal Caribbean Ltd COO Adam Goldstein on a variety of topics.
Autism on the Seas launched a non-profit foundation for special needs families to take vacations.
The Baltimore Sun featured a look at Royal Caribbean's impact on Haiti.
Travel By Terry looks at Royal Caribbean's new Royal Suite Class.