In:
Royal Caribbean begins a big social media push today with the launch of "Come Seek Live" marketing campaign on Periscope.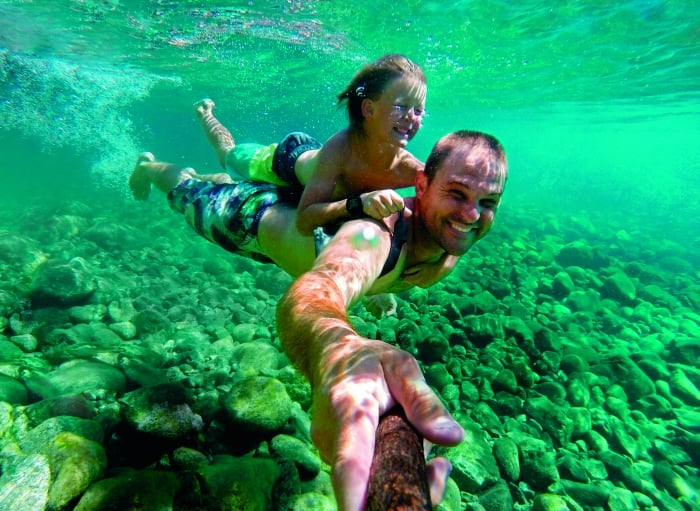 Royal Caribbean is using the social media app Periscope to integrate on billboards on the streets of New York City, as part of the company's "Come Seek" campaign.  Periscope and the billboards will showcase live interactions with adventurers aboard Anthem of the Seas, as she sails to five distinct Caribbean destinations.
The "Come Seek Live" experiences begin today and will encompass 13 live broadcasts from five islands over seven days.
COME SEEK LIVE will be streamed to subway displays and newsstand screens at hyper-targeted locations around the city including Grand Central, Penn Station, Union Square, West 14th and 7th Ave., 86th and Lexington Ave., Brooklyn Bridge-City Hall, and Fulton Center.
Streaming events will begin at the Las Playas natural water slide in Puerto Rico and adventure-hop from playing with green monkeys at the Wildlife Reserve in Barbados to riding ATVs in St. Maarten or enjoying a post-expedition refreshment made by a robot at Anthem's Bionic Bar.
Periscope followers will be able to direct the adventurers next steps with the unfolding story showing followers what they could be doing right at that moment onboard a Royal Caribbean adventure.
Royal Caribbean senior vice president and chief marketing officer, Jim Berra, is excited for Come Seek Live to begin, "COME SEEK LIVE is an exciting way for Royal Caribbean to challenge the misperceptions travelers have about the cruise industry. We are continually evolving the experience across our fleet, designing adventures that inspire and excite our travelers.  It is natural that we would bring this innovation to the transformation of our marketing as well, especially as we recognize that millennials require us to communicate with them using new channels."
To join in the COME SEEK LIVE expedition, follow Royal Caribbean on Periscope at www.Periscope.TV/RoyalCaribbean.