In:
Royal Caribbean confirmed it will be able to resume sailings on Radiance of the Seas.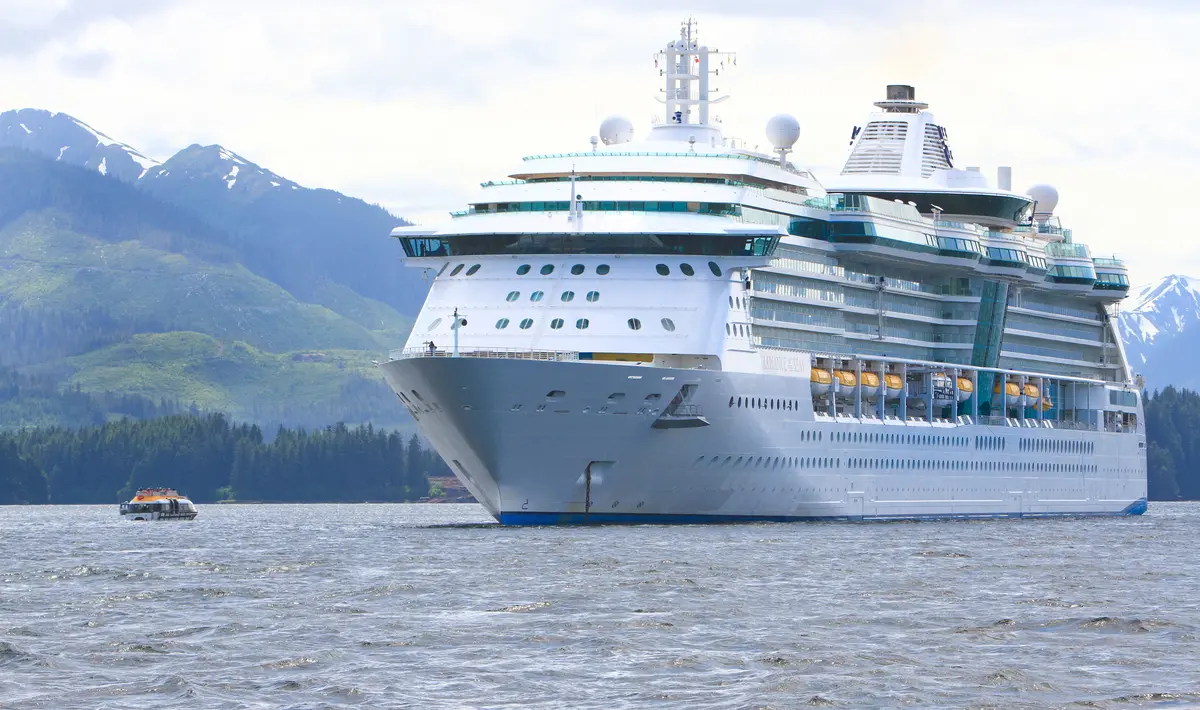 The cruise line was forced to cancel two last-minute Alaska cruises on Radiance of the Seas due to a problem with the ship's propulsion.
It appears as though the issues are now resolved.
Guests booked on the September 15th sailing received the email they were hoping for. Royal Caribbean Blog reader Gord Wainwright shared a copy of the email Royal Caribbean sent out.
"Our Marine technical team has given us the green light and we're thrilled to announce that Radiance of the Seas will be returning to service beginning with our September 15th sailing," is what Royal Caribbean conveyed in the announcement.
"With repairs wrapping up and sea trial preparations underway, we're now able to confirm our ability to sail as intended."
In addition to informing booked passengers the ship is good to go, Royal Caribbean's  also wanted to address rumors of the ship's seaworthiness.
Royal Caribbean Associate Vice President, Guest Experience, mentioned the ship is ready to go.
"In response to some comments I've seen and heard, seaworthiness was never in question - the propulsion issue only impacted our speed and ability to make it to ports on time," is what the email stated.
The trouble began for Radiance of the Seas last week when the cruise line cancelled the September 1st sailing after the ship experienced problems with its propulsions. On the last night of the August 25th sailing before it concluded in Seward, Alaska is likely when the issues cropped up.
Radiance of the Seas has two Azipods, which are multidirectional pods that drive the ship and can be rotated 360 degrees and are have been the standard form of propulsion for all of Royal Caribbean's new cruise ships in recent years.
The September 1 and September 8 sailings were the sailings cancelled.
Royal Caribbean is issuing affected customers a full refund, plus a future cruise credit that can be used for a sailing departing within one year.
For the September 8 cancellation, the cruise line will also reimburse non-refundable, pre-purchased travel fees (such as a flight, hotel, train ticket, or rental car) of up to $250 per guest for domestic travel, or up to $500 per guest for international travel.
The September 1 cruise was canceled on the same day the ship was scheduled to depart, meaning many customers had already traveled to the ship's port of departure.
A cancelled cruise is quite rare, but having two in a row is nearly unheard of in the industry.
Royal Caribbean International President and CEO Michael Bayley took to social media to talk about the progress being made to repair the ship, as many other people with booked cruises were concerned their sailings might also be affected.
On his Facebook page, Mr. Bayley celebrated the ship returning to service and thanked the people that made it happen.
"Thank you to our Marine Technical team who have worked tirelessly to get the Azipod back on track."
"Thank you to all our guests for your understanding and our amazing Guest services team."
"For anyone who has owned a boat you know the journey ! And this is a huge ship !   Boarding day the drinks are on us !  Enjoy !"