In:
Earlier this month, Royal Caribbean announced Allure of the Seas would sail not be able to sail from Galveston in 2021, and offered limited options for guests booked on Allure. An avalanche of negative feedback to the cruise line resulted in Royal Caribbean changing its policy and adding more options to rebook guests.
This example of Royal Caribbean shifting its stance on something it had already announced is not unprecedented. In fact, Royal Caribbean is not shy about changing its mind even after announcing a change.
To its credit, guest feedback has played a major part in "getting it right", and there have been some very public examples of when Royal Caribbean decided to completely change direction based on guest feedback.
While this list is not the entire collection of policy shifts by the cruise line, it is a look back at some notable one-eighties by Royal Caribbean in the recent past.
To buffet or not?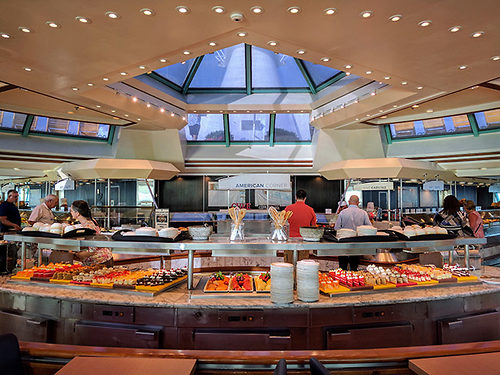 A very recent example occurred when in May Royal Caribbean President and CEO Michael Bayley spoke to travel agents and alluded to the idea of getting rid of the Windjammer buffet entirely due to the global pandemic.
Speaking about the sort of changes guests can expect to see on a cruise ship once sailings resume, Mr. Bayley indicated the Windjammer buffet concept was all but gone.
"I think in the beginning, there will not be a buffet in the beginning, that's how I see it. It depends again upon the timing. We will utilize the space, we will utilize the Windjammer, but in all probability it won't be a classical buffet. It will be something more akin to a restaurant."
Fast-forward a week later, and Royal Caribbean Cruises Ltd. Chairman and CEO Richard Fain walked back the notion that there would be no buffet.
"It doesn't mean that you don't have a buffet. I think it's very likely that you're not going to see that on land or sea."
We still do not know what the final result will be, but it was an example of a change to something previously talked about.
Not getting rid of Majesty of the Seas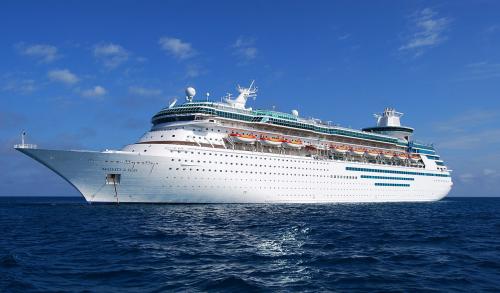 In 2014, Royal Caribbean announced Majesty of the Seas would be transferred out of the fleet in 2016, joining her sister vessels that had already left the fleet.
Her last sailing was scheduled for April 29, 2016 and then she would be off to join Pullmantur Cruises.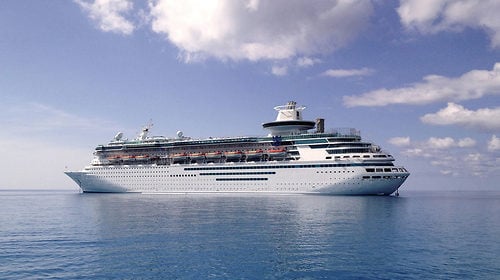 Fast-forward to July 2015, and the cruise line suddenly announced Majesty would remain in the fleet due to "popular demand."
Instead of leaving, Majesty would undergo a drydock to receive a number of enhancements.  
One of the additions to Majesty that was announced, but removed, was free and unlimited Voom internet onboard.
Extending the Oasis Class neighborhood perks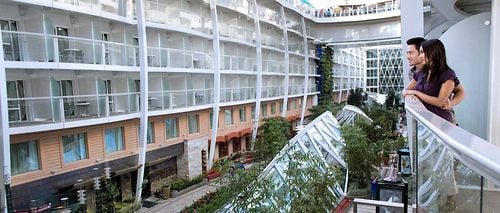 In September 2019, Royal Caribbean announced it would discontinue the extra benefits it offered to guests who booked Boardwalk Balcony and Central Park Balcony staterooms on Oasis Class ships. 
The change initially meant guests who sailed January 1, 2020 and after, following the announcement, would not receive the neighborhood perks anymore.
Many cruisers were upset that they had booked these cabins based, in part, on the idea of receiving extra benefits and so three days later, Royal Caribbean grandfathered in anyone who had a booking made prior to the discontinuation of the neighborhood benefits.
$18 Drink Package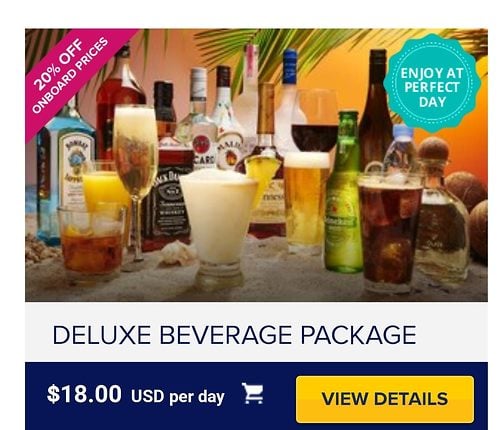 The saga of the $18 drink package blunder of 2019 is one of the prime examples of a complete flip-flop on a decision.
In July 2019, Royal Caribbean accidently put its unlimited alcohol package on sale for $18 per day, which was a substantial price mistake. Usually, the Deluxe Beverage Package runs somewhere between $40 - $52 per person, per day when purchased in advance.
Royal Caribbean apologized for the error, but said it would not honor the price mistake. Instead, the package purchase will be canceled and refunds will be issued.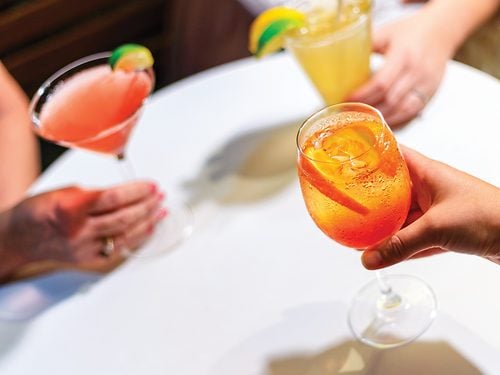 That decision did not sit well with guests, and following a large amount of guest feedback, Royal Caribbean relented a day later and announced it would own the error and honor the price.
Dynamic Dining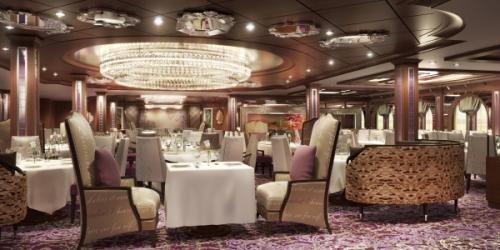 Perhaps the most significant policy change in recent memory is the rise and demise of Dynamic Dining.
In 2014, Royal Caribbean was looking to shake up its complimentary dinner offerings on its Quantum (and later Oasis Class) ships by adopting a new approach called Dynamic Dining.
The core concept of Dynamic Dining is removing the main dining room completely and instead offering a number of smaller complimentary and specialty (cost extra) restaurants for guests to choose from.
Passengers can book specific times for any of these restaurants in advance, prior to their cruise or opt to book reservations onboard the ship.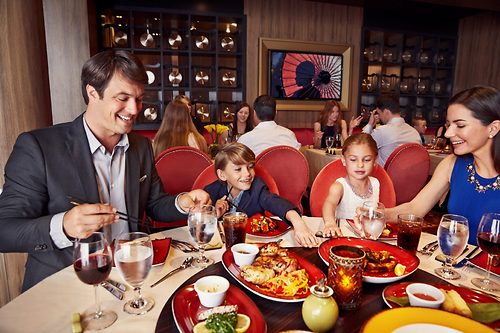 Off the bat, Dynamic Dining ran into some problems on Quantum and Anthem of the Seas and Royal Caribbean attempted to save it by adopting a new rotational dining program that would seek to address some of the primary concerns guests were having with the new concept.
Feedback on Dynamic Dining was so negative, that at one point the cruise line gave guests $100 each for the trouble they had endured.
Guests never warmed up to the idea, and in September 2016, Royal Caribbean announced that Dynamic Dining would be abandoned in favor of a return to traditional dining.
Your thoughts
Is there an example of a time Royal Caribbean completely changed its mind that deserves to be on the list? Which one of the examples in this post do you recall? Share your memories in our comments!