In:
Cruising has changed a lot over the years, and while some traditions remain a part of the experience (formal night), others have gone away.
It is interesting to look back at how cruising used to be, and what norms then seem odd now.  One of those "not a thing anymore" cruise experiences was a passenger list.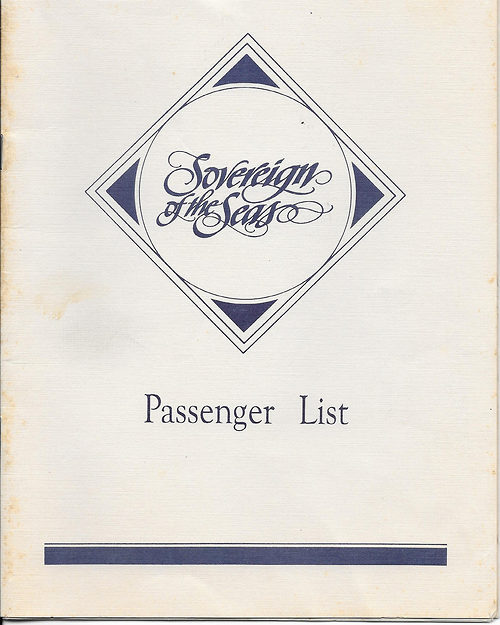 Similar to a phone book, Royal Caribbean would compile a list of guests and crew on a given sailing and distribute it across the ship. It would include the name of each guest, and their home town.
Passenger lists were a vestige of the early days of cruising. They were provided in order to make introductions among fellow guests easier, as well as serve as a souvenir from the voyage. They were given to all passengers aboard liners and cruise ships until the 1970s and 1980s.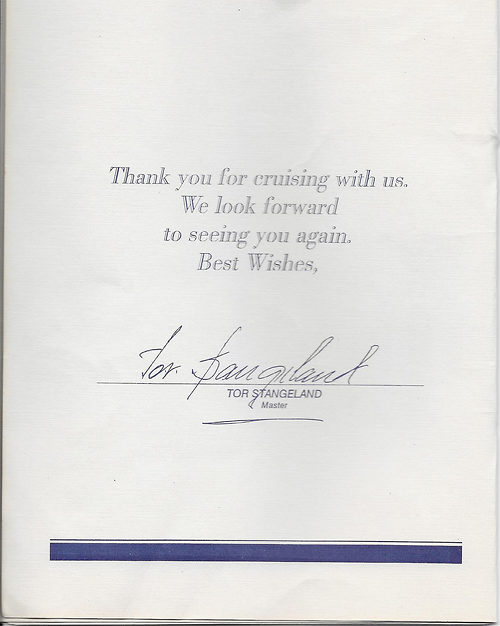 RoyalCaribbeanBlog reader Bret Chafe shared a copy of one such passenger list from Royal Caribbean's Sovereign of the Seas sailing he sailed on back on September 23, 1989.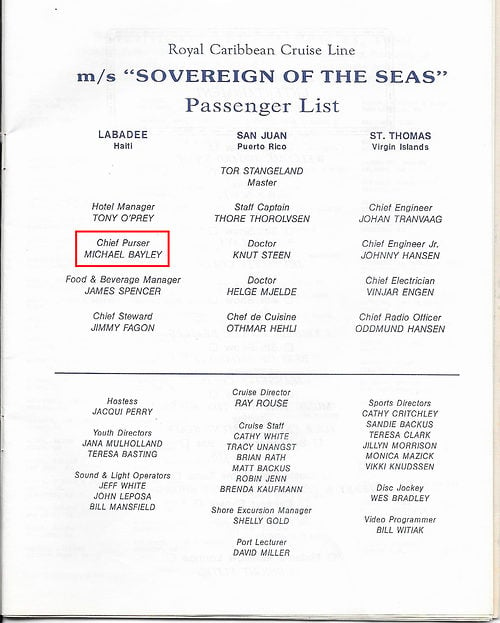 Take a look at who the ship's purser was on this sailing. Yes, the man that would eventually become Royal Caribbean International's President & CEO, Michael Bayley!
Not only was the passenger list an accumulation of names, titles and locations, it included some facts about the ship and the sailing.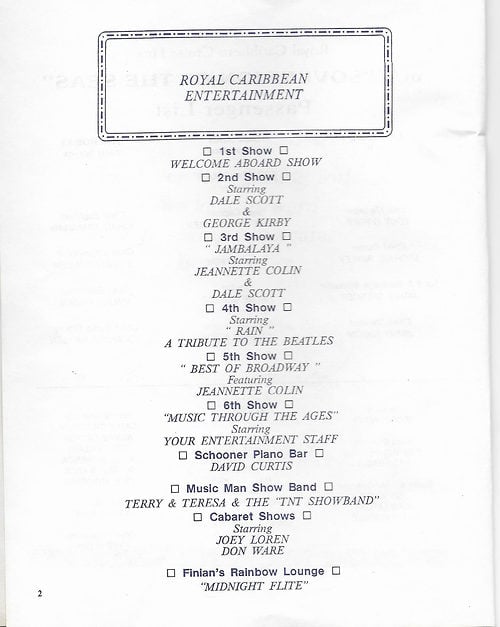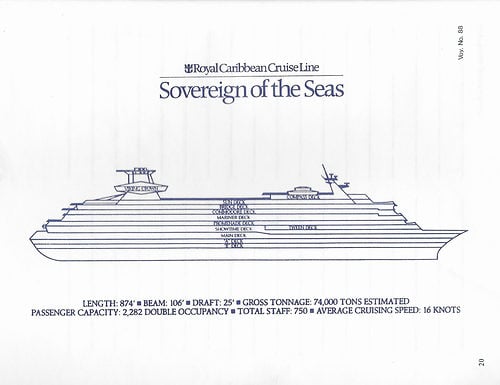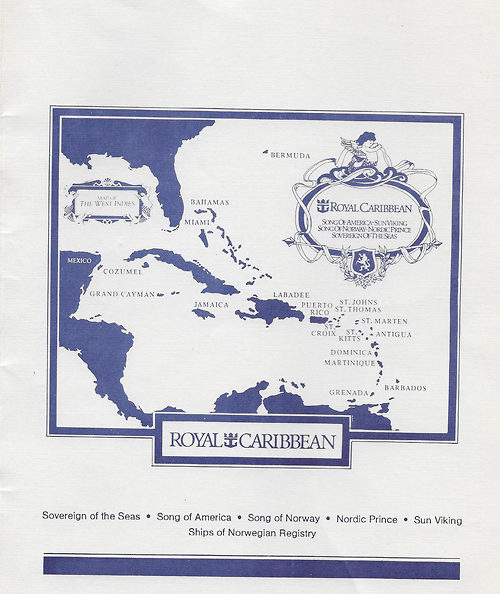 The bulk of the publication was a listing of guests and their names, which by today's standards sounds a bit odd to share this information among guests.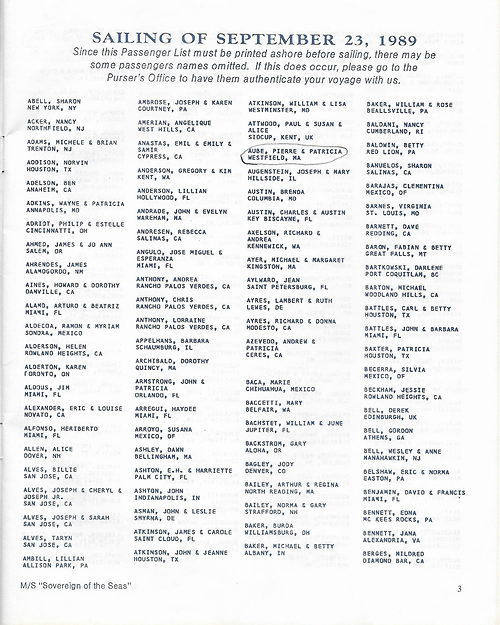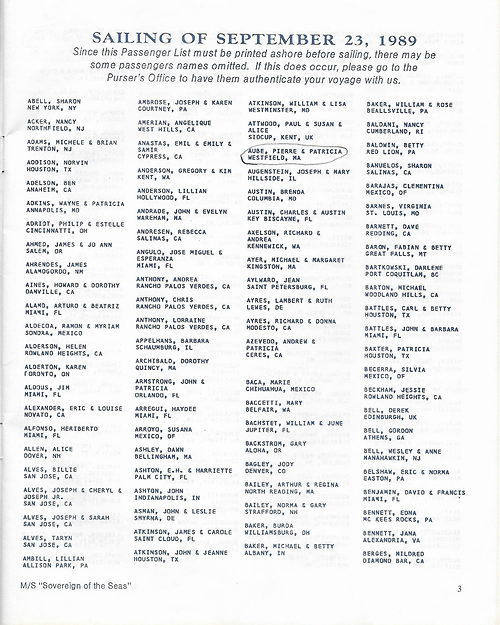 So what happened to passenger lists? The evolution of cruises, along with an added desire for privacy among guests, saw the passenger list become obsolete. 
When passengers were given the choice of listing their names or not, many opted not to be included, and thus a list of only some passengers was not useful. In other cases, cruise lines removed it as an option in order to save time and money required in the purser's department that might be better used elsewhere.
Would you want to see passenger lists still available on cruise ships? Or did these go away for a good reason? Did you ever sail on a ship that had one? Share your thoughts on this throwback to cruising's past in our comments!