In:
With 2020 forcing the sale of several iconic cruise ships and new regulations threatening to disrupt the onboard experience as we know it, I've been thinking a lot about how the cruise industry has changed over the past three decades.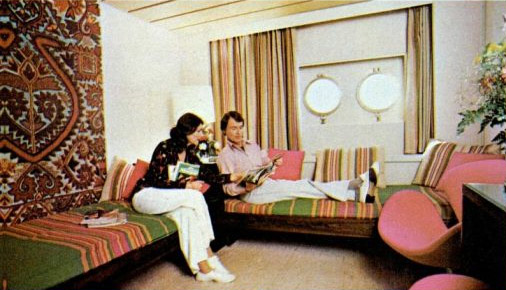 Change is inevitable part of life, and it includes cruise ships.
Temperature checks, mask wearing and bubble excursions aside, here are some of the key ways that cruises have evolved since 1990. 
1. Technology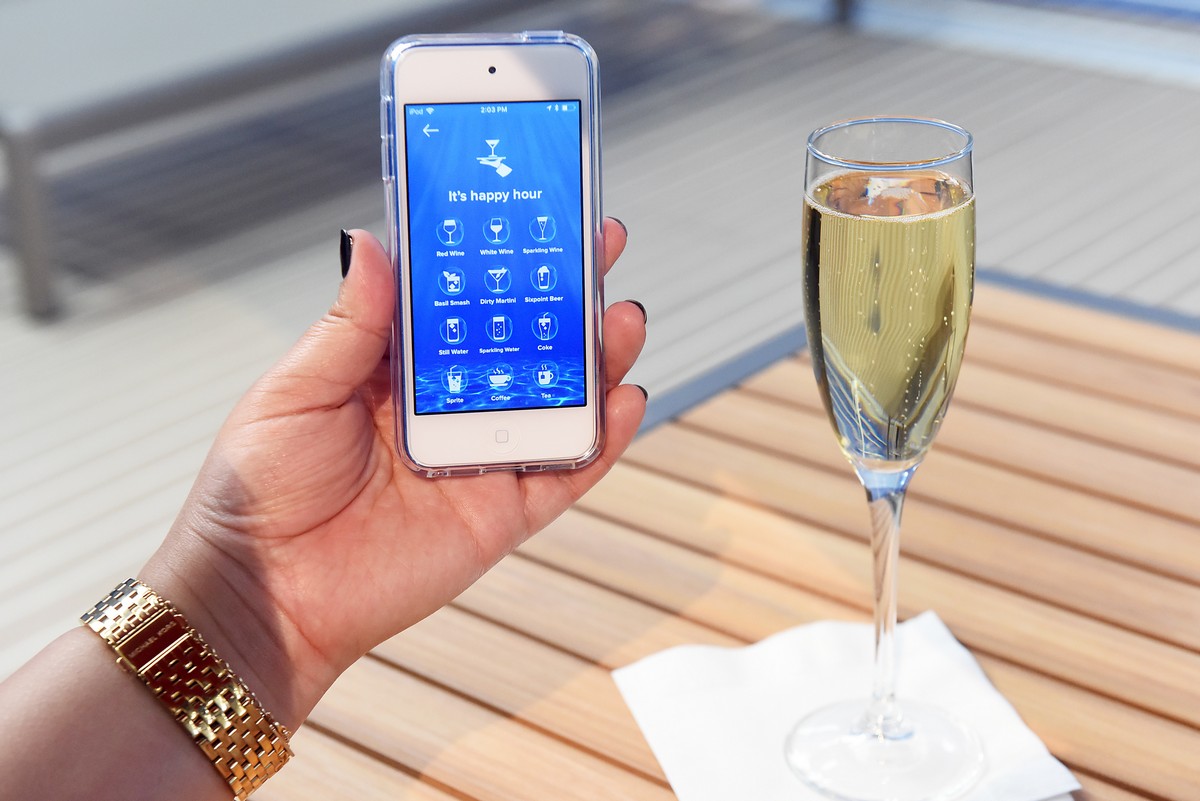 Technology has taken over life in a big way, and cruises have kept up the pace. Onboard internet capabilities have gone from nonexistant to unreliable to nearly the same as what you'll find on land, allowing passengers to stay more connected than ever. 
Beyond that, room keys have progressed from manual styles and keycards to wearables and cell phone apps that make opening your cabin door a snap. Giant screens near elevator bays on the latest ships allow cruisers to easily find their way around their vessel, check the daily schedule and make dinner reservations. 
Mix in arcades that feature virtual-reality simulations and cutting-edge systems on the bridge that allow the captain to keep the ship in one place without using an anchor, and it's easy to see how today's experiences might have seemed like something out of "The Jetsons" several decades ago.
2. Size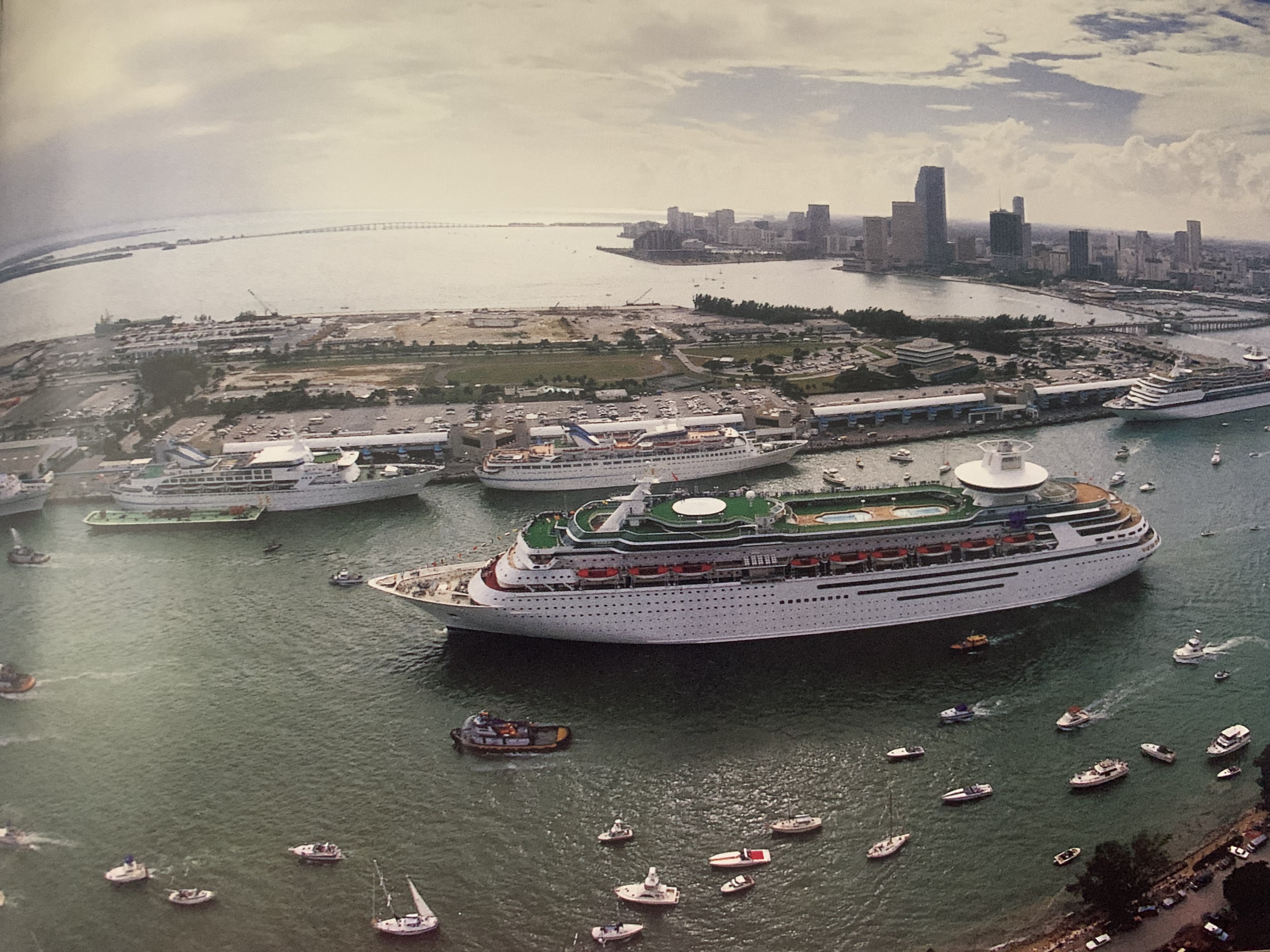 From 1990 to 1995, at more than 76,000 tons and carrying nearly 2,500 passengers, Norwegian Cruise Line's SS Norway was the largest ship afloat. 
In 1995, a megaship boom began with Princess Cruises' Sun Princess (nearly 77,500 GRT, 2,000 passengers), which unseated SS Norway in terms of tonnage. Progressively larger vessels emerged from Carnival, Princess and Royal Caribbean, causing the title of largest ship to change hands every couple of years into the early 2000s. 
In the late 2000s and early 2010s, Royal Caribbean's Oasis-class vessels dwarfed anything the cruise world had seen. Fast forward to 2021, and the largest ship at sea is now Symphony of the Seas, which is a massive 230,000 tons and can carry nearly 7,000 cruisers -- roughly three times the tonnage and passenger capacity of SS Norway.
3. Activities and Entertainment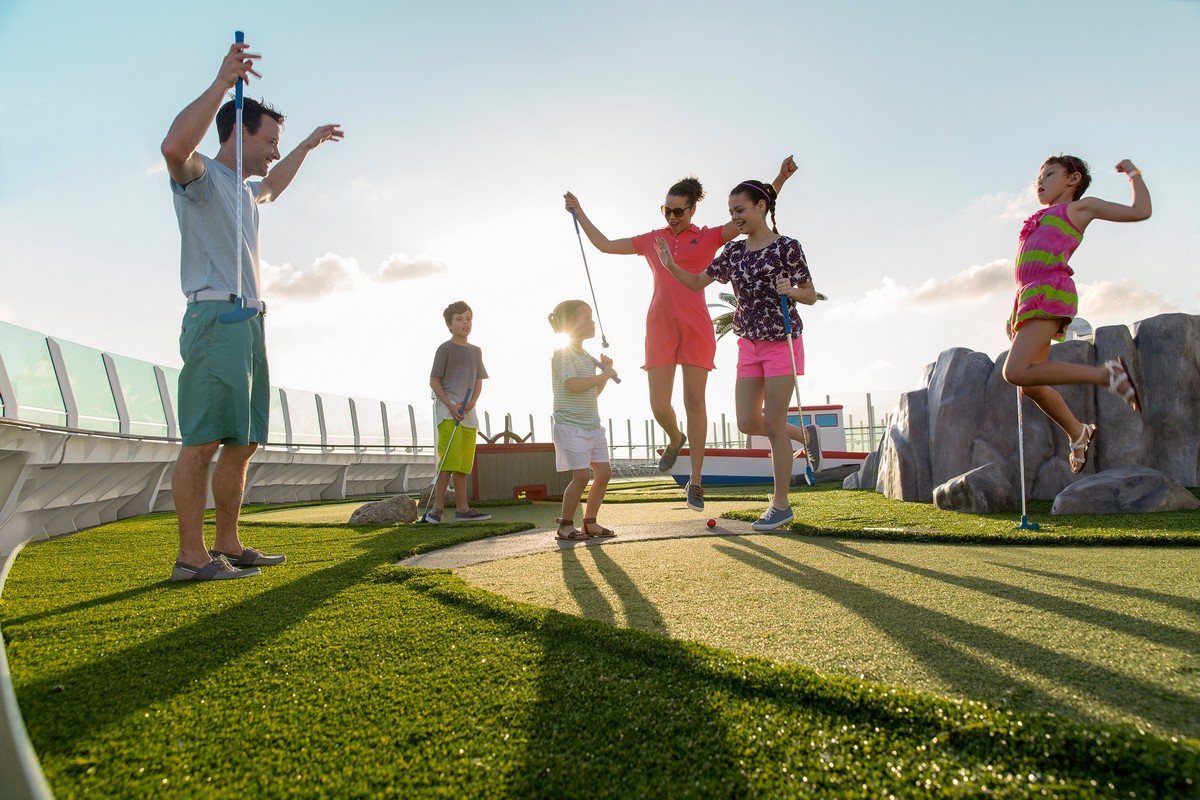 Think back to family vacations and honeymoons of yore, and you might remember shooting skeet or driving golf balls off the back of the ship into the wake. To say nothing of the dangers of handing shotguns to passengers, cruise lines have curtailed these activities as environmental regulations have tightened. 
Beanbag games also seem to have gone the way of the dodo, but you'll still find shuffleboard courts on most modern ships, along with other diversions you have to see to believe. 
Among the impressive list of offerings are simulated surfing, skydiving and racecar driving; rock climbing; ropes courses; multiple pools with adrenaline-pumping waterslides; and even a roller coaster. 
In terms of shows, no longer are you limited to steel-drum bands, solo crooners and crusty Las Vegas-style performances. Cruise lines have traded in the feathers and sequins for the stunning costumes of Cirque du Soleil, and Broadway revues have been replaced by full-on Broadway productions.
While comedians and magicians remain, these days cruisers will find everything from acrobats and modern hip-hop performances to ice skaters backed by choreographed drones. 
4. Dining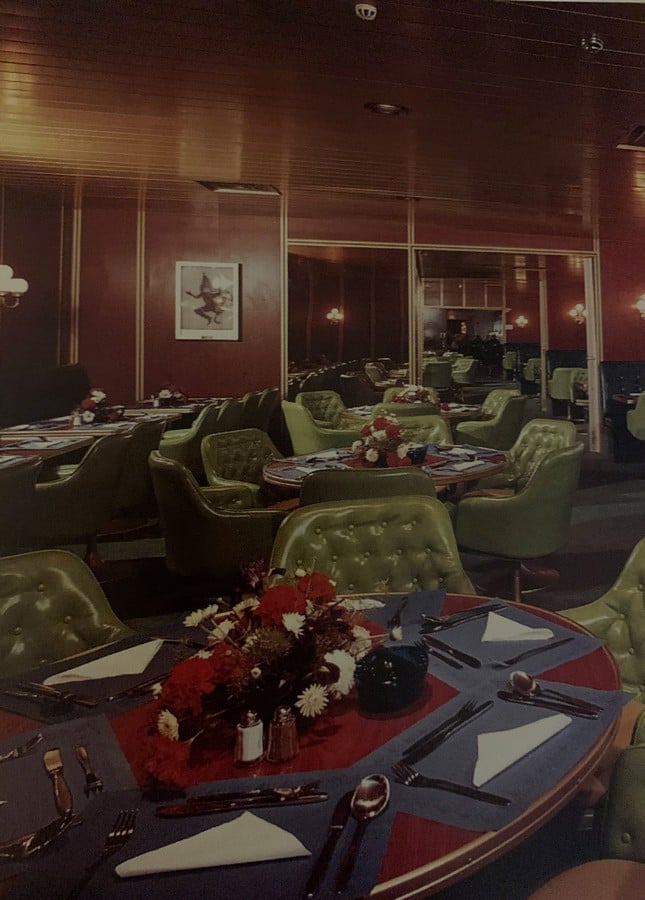 Remember when everyone was assigned a set dining time at the same table with the same waiter each night, and the only choices were the main dining room, the buffet or room service? 
Now passengers have dozens of choices (both free and for a fee) that let them choose when and where they eat, with venues dedicated to a variety of cuisines that range from Italian, Asian and French to seafood, steak and pub grub. 
Quirks abound, as well. Among the choices on select ships are restaurants and bars where you'll order from a tablet instead of a standard menu, dinner theater that includes a show with your meal, interactive experiences where you can watch miniature chefs cook your food, and delightfully prepared themed dishes that feature surprises in every course.
5. Dress Codes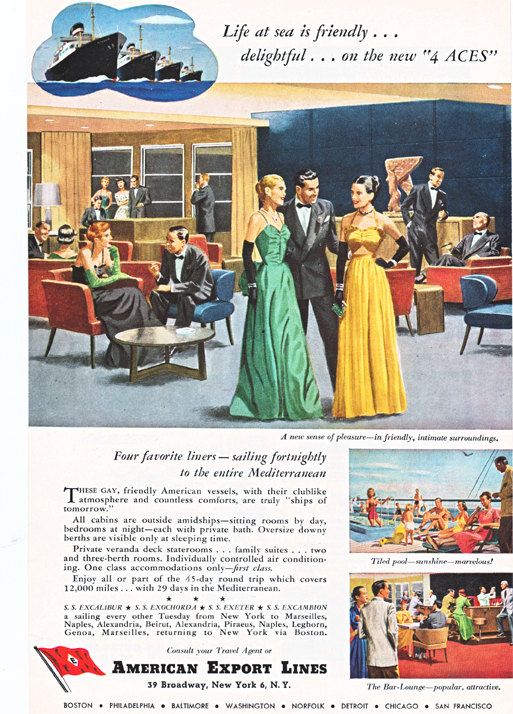 Over the years, vacations have become less about putting on airs and more about comfort and relaxation. In that vein, many modes of travel -- including cruising -- have adopted a more casual vibe. 
Most mainstream lines have made formal nights optional, even changing the terminology to comprise monikers like "cruise elegant" and "evening chic." Where once only tuxedos and cocktail dresses were acceptable, cruisers can now get away with suits or blazers with slacks, or skirts with blouses.
Further, current daytime attire onboard has trended toward shorts or jeans with tank tops or T-shirts. It's also not uncommon to see sneakers, flip-flops, bathing suits with cover-ups, and baseball caps in all areas of the ship.
6. Extras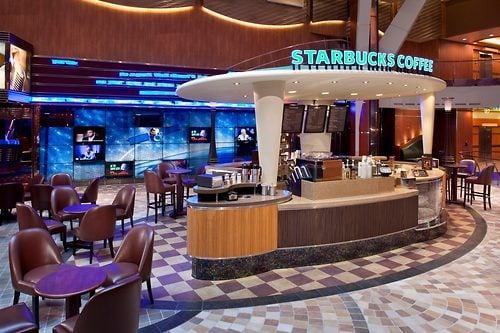 Although most mainstream cruise lines were never all-inclusive, they have found more ways than ever to give passengers add-ons to buy. 
From pricey booze, trendy specialty coffee and custom shore excursions to art auctions, unique spa treatments and priority boarding perks, there's always something extra to increase the overall cost of your voyage. 
The most recent of these added-fee draws include laser tag and escape rooms, cooking classes, top-deck diversions and even big-name land-based brands like Starbucks, Victoria's Secret and Tiffany's as additions to vessels' onboard shops. 
7. Cabins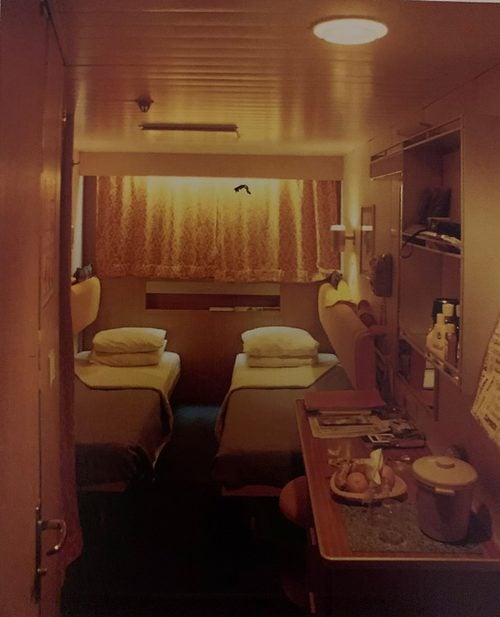 The early days of cruising mainly consisted of ocean liners that crossed the Atlantic to transport passengers between the U.S. and Europe. Class systems were heavily enforced onboard, meaning that there were hard separations between those booked in first-, second- and third-class cabins. 
Modern cruising did away with such systems, but in the early 2010s, cruise lines began exploring the concept of "ship within a ship" enclaves to provide wealthy cruisers with lavish suites, exclusive perks and access to private areas. 
All cabins have seen facelifts in recent decades. Old, boxy analog TVs were replaced with flat-screened digital ones, and color palettes have largely moved from gaudy, tacky tropical hues to neutrals, accented by jewel tones.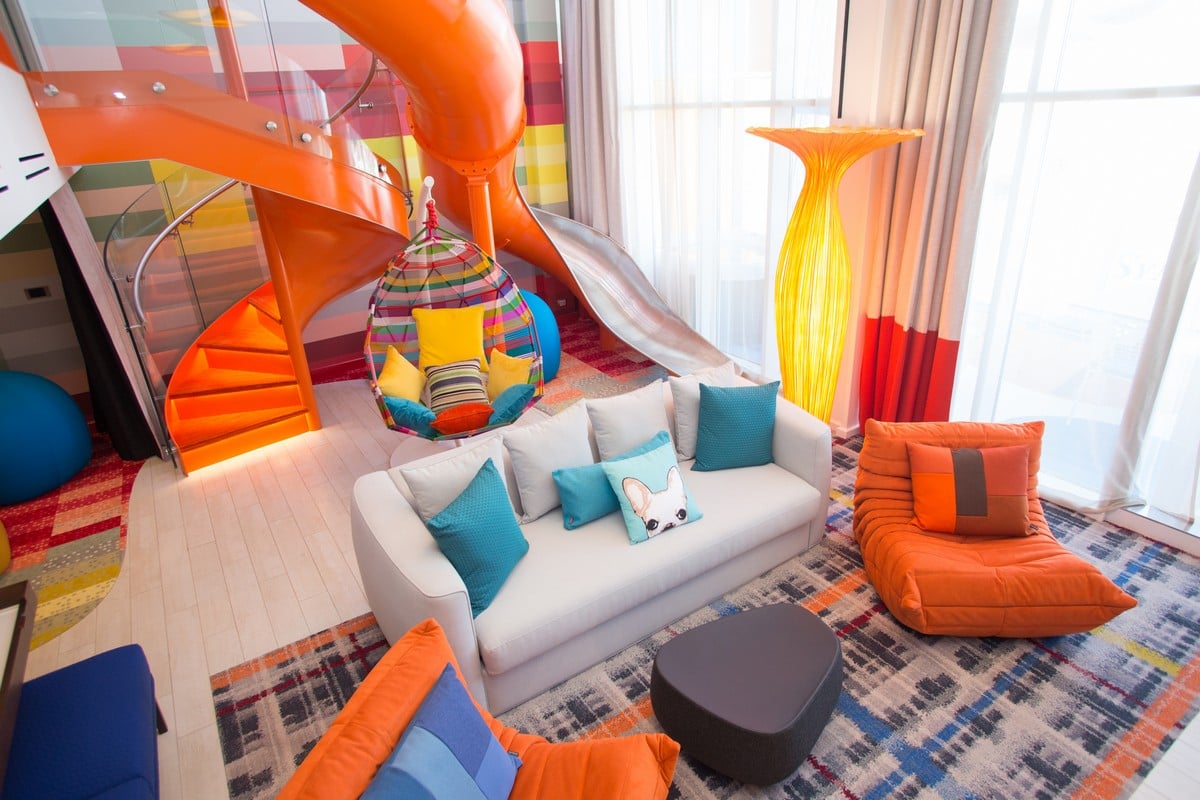 Decor aside, certain staterooms stand out from the crowd with spaces that span two decks, feature private hot tubs and saunas, include virtual balconies and portholes, and provide foosball tables and slides for kids. 
More widespread modern touches include USB ports for charging electronics and light switches that only work if you insert your room key.
8. Environmental Friendliness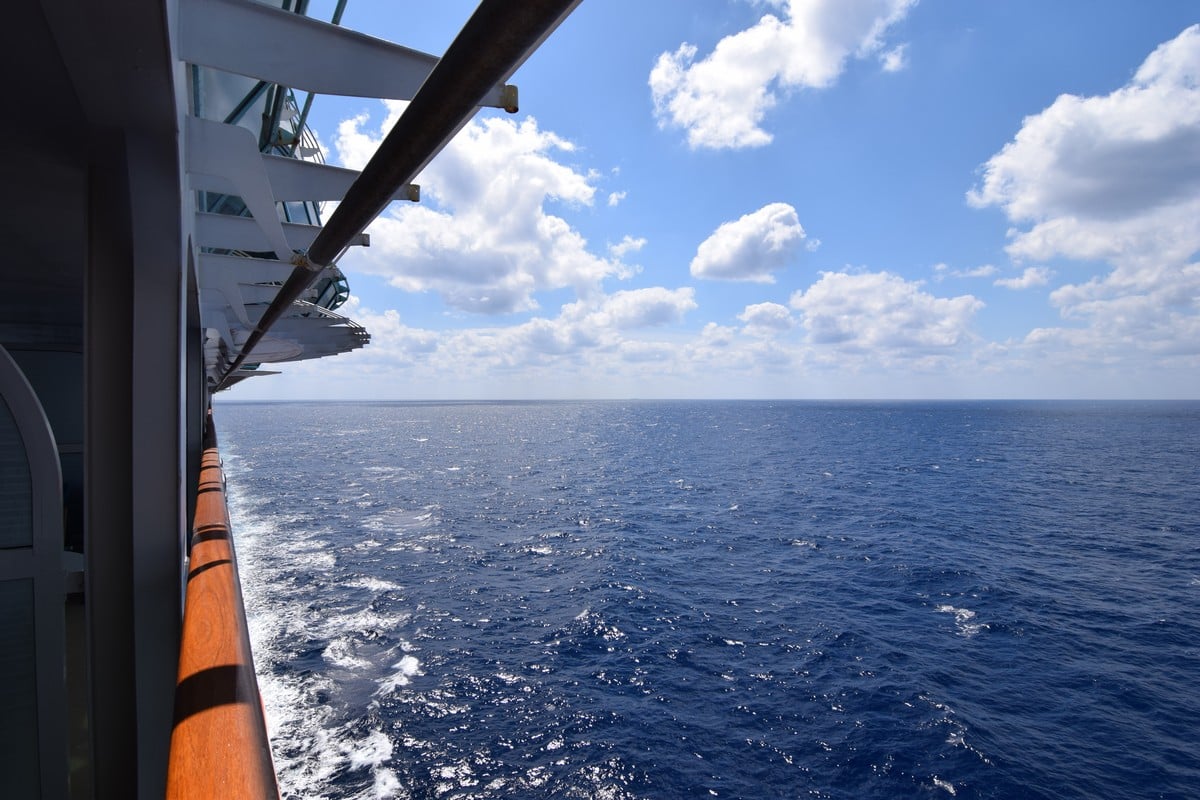 Cruise ships are some of the planet's biggest polluters, but the industry has made meaningful strides to protect the environment in recent years. 
For decades, cruise ships operated on diesel fuels that contaminated the air with little regulation. In 2009, cruise lines were told they would have to reduce their ships' emissions within designated North American emission control areas by 2015. 
As a result, fleets underwent the expensive addition of scrubbers to filter particulates and harmful gases from vessel funnels. Several cruise lines have also started building new ships that run on liquefied natural gas -- a cleaner-burning fuel -- and even battery power. 
Onboard, crew sort and recycle just about all waste, and old linens are donated ashore. Most mainstream cruise lines have also undertaken efforts to reduce or eliminate single-use plastic straws, cups and utensils.  
9. Safety and Security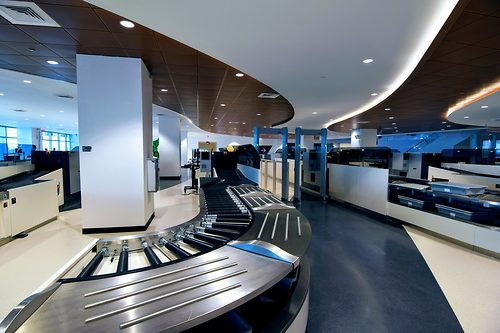 As with flights, cruises have tighter security measures since 9/11, which mean you now have to book more than two days from the sailing date, your luggage will be scanned before you board, and you're no longer allowed to bring guests onboard in port.
Additionally, open-bridge policies have become significantly more strict. Special permission or a guided tour (often for a fee) is generally the only way to access the main control center. 
For safety reasons, the list of banned items for some lines has also grown to include newfangled contraptions like sneakers with built-in roller skates, certain hairstyling tools, drones and e-cigarettes. 
10. Smoking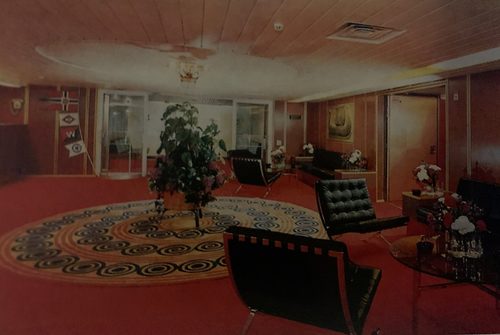 Speaking of e-cigarettes, the policies for lighting up at sea have changed quite a bit since the '90s. Smoking of all types -- cigarettes, pipes and cigars -- was commonplace on most lines' ships back then. 
In 1998, Carnival Cruise Line launched Paradise (now Carnival Paradise), the first completely nonsmoking vessel. Five years later, in 2003, the line removed the designation, claiming that it was losing out on revenue from smokers, who apparently also like to drink and gamble. 
Although the original concept fell flat, cruise lines began phasing out smoking in most public areas in the early 2010s. Now, most vessels no longer allow passengers to smoke on their stateroom balconies or in the casino and, instead, require them to head to a limited number of designated outdoor areas.