In:
Puzzle Break has been the company behind the incredibly fun escape rooms on Royal Caribbean cruise ships, and they just announced a new virtual escape room, "The Grimm Escape."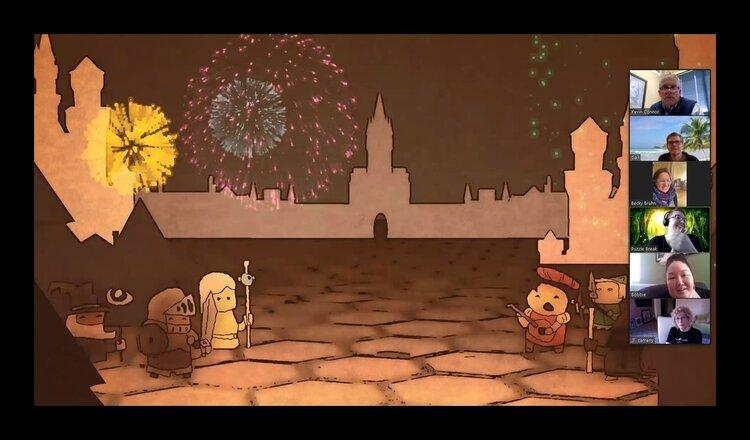 Since it is not practical to go to a physical escape room currently, Puzzle Break is now offering the same experience in a guided, virtual experience.
Beginning today, the new virtual escape room is available for companies, groups and teams of all sizes.
Puzzle Break's The Grimm Escape is an online version of one of its most popular escape challenges. When a team signs on for the new game, they are greeted by an online guide (dubbed the fairy godparent), who introduces the story, begins players on their journey, and provides hints to teams that require assistance.
The Grimm Escape costs $25 per person, and so far virtual game slots are selling out within 12 hours of availability. Groups can range in size from five to 100 players.
The game is available to be booked for up to 6 players, and you can grab your tickets here.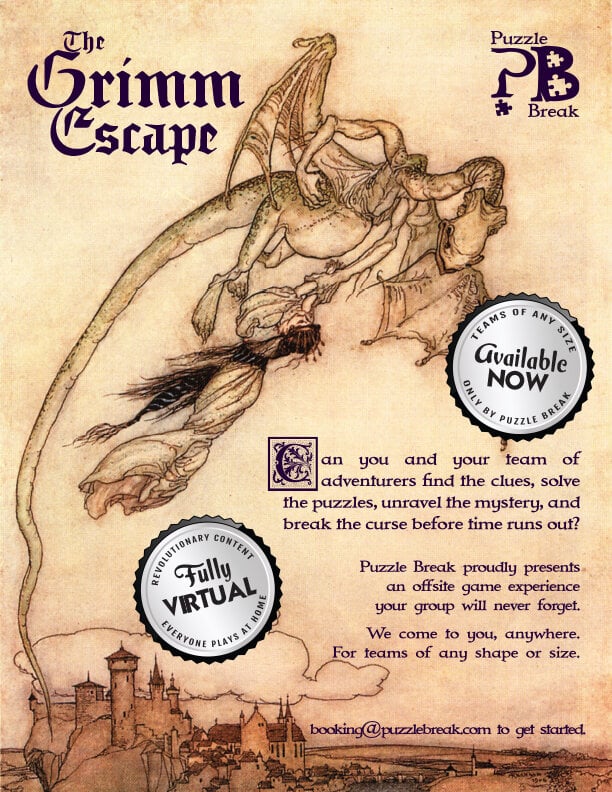 To participate, you simply need a desktop or laptop computer that can run Zoom client for meetings, a webcam and microphone, and pencil and paper.