In:
Royal Caribbean is a cruise line rich with stories and fun facts that have accumulated over the years.  As students of its history, we decided to share five interesting facts you might not have known about Royal Caribbean. 
1. Royal Caribbean owns a trademark on "of the Seas"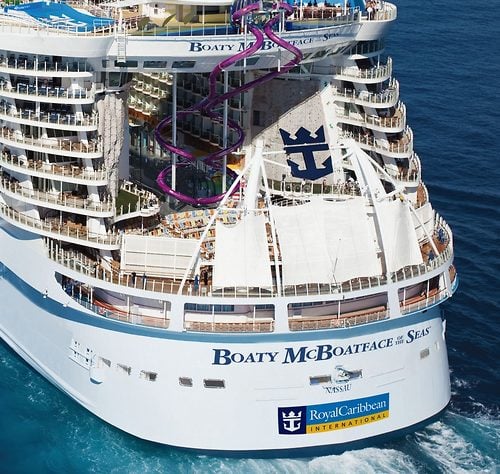 Royal Caribbean owns trademarks on quite a number of phrases and logos, but you might not have known that it owns the trademark on "of the Seas".
All of its cruise ships currently follow a naming pattern where the ship's name is followed by the phrase, "of the seas."  Oasis of the Seas, Harmony of the Seas, Majesty of the Seas, etc. Interestingly, Royal Caribbean registered in November 2014 the phrase, "of the Seas" to presumably guard against any other company trying to hone in on that pattern.
2. Royal Caribbean's headquarters looks like its logo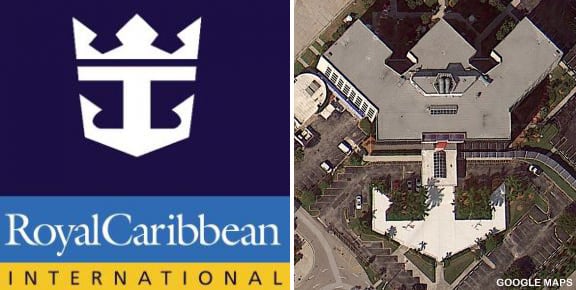 Royal Caribbean's corporate offices and headquarters are located in Miami, Florida, and if viewed from the sky, the building is actually designed to look like the Crown and Anchor logo.
The cruise line's headquarters is cleverly designed as a three dimensional version of its Crown and Anchor Logo.
3. Vision of the Seas was not the first Vision class ship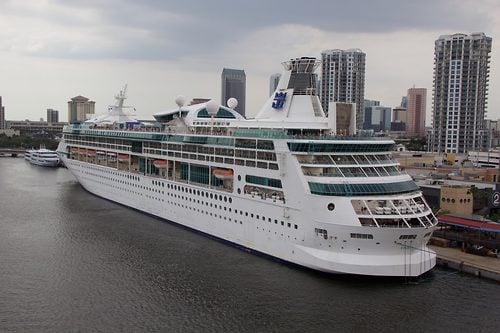 Usually, the first ship of its class is also the namesake of that class.  Oasis of the Seas is the first ship in the Oasis class, Freedom of the Seas is the first Freedom class ship and Quantum of the Seas is the first Quantum class ship.  The Vision class ships are actually, the opposite of that.
Vision of the Seas was the last Vision class ship built in its original grouping. Part of the reason is technically speaking, the Vision class consists of three pairs of sister ships and is not a "class" of ships like other Royal Caribbean groupings.
4. 3 ships have been cut in half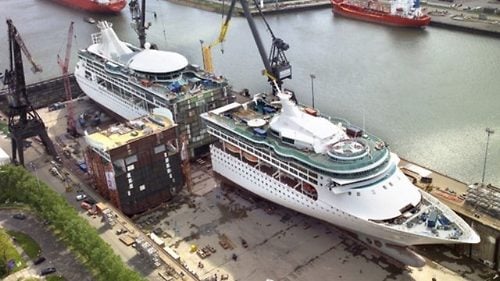 Did you know that three Royal Caribbean ships were actually cut in half at one point?  In an effort to add more options and activities onboard, Royal Caribbean cut three of its ships in half and then added a new section between, and welded them all together.
The three ships are
Song of Norway
Nordic Prince
Enchantment of the Seas
The practice fell out of favor, because it is quite an expensive process.
5. Enchantment of the Seas was supposed to get a "hinge" put onto the bow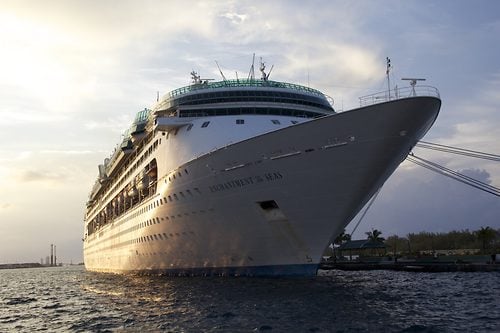 Back in 2004, Royal Caribbean announced plans to have Enchantment of the Seas and Grandeur of the Seas fitted with a hinged bow, like many European ferries have, to allow the ship to pass through the Panama Canal.
The plan was for Enchantment's bow to be hinged so it can fold up during Panama Canal transits.
Obviously this never happened, primarily because Royal Caribbean had no plans for Enchantment of the Seas to actually pass through the Panama Canal, and the hinge project was put on hold.