In:
Did you know a U.S. President attended the naming ceremony of a Royal Caribbean, and a First Lady is the ship's godmother?
In honor of election day in the United States, I thought it would be worthwhile to hop into the RoyalCaribbeanBlog time machine and go back to 1988 when a U.S. President attended the christening of a Royal Caribbean cruise ship.
President Jimmy and Rosalyn Carter presided over the first mega ship to be built, Sovereign of the Seas, in Miami on Friday, January 15, 1988.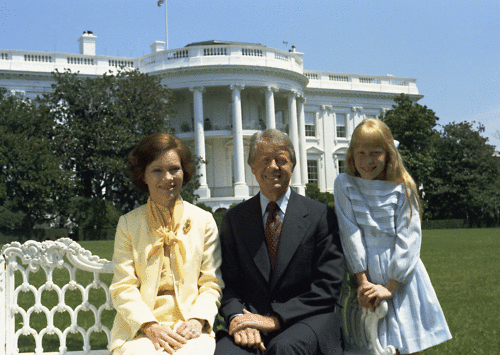 President and Mrs. Carter were onboard the ship, as the crowd, serenaded by a large orchestra, took their seats on the pier.
It was a festive throng, caparisoned with hats, flowers, company ties, and always, multitudes of cameras.
Mrs. Carter and President Carter emerged from the crew gangway and trod a red-carpeted path to the dignitaries' platform. The former First Lady had chosen a yellow suit, prettily matched by a chrysanthemum alee lining her right of way.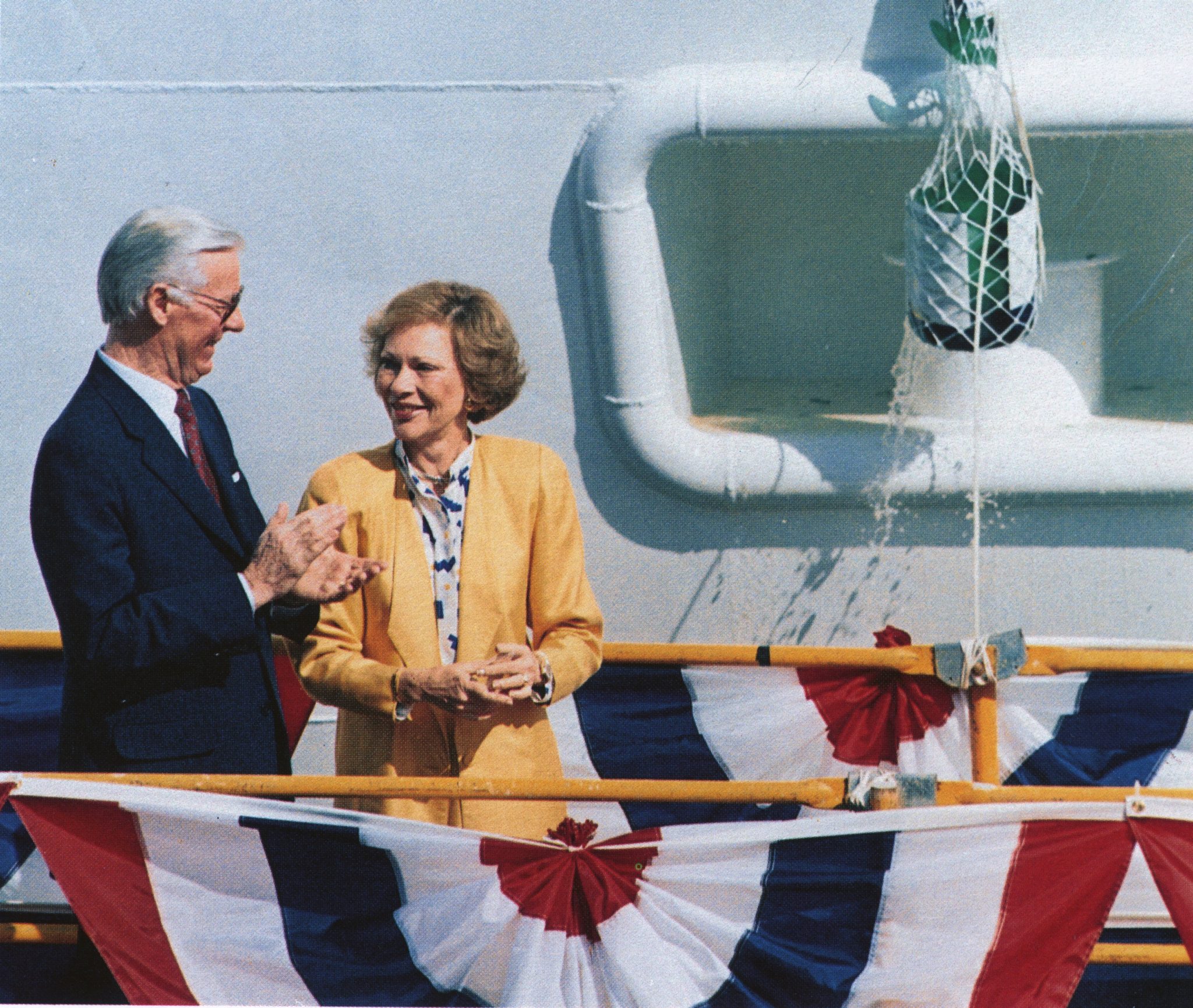 After the speeches and a solemn blessing, Mrs. Carter and Royal Caribbean Chairman Eigil Abrahmsen climbed atop the launch platform. 
"I christen you Sovereign of the Seas. May happiness and smooth seas follow," Carter said.
The music stopped. A hush fell over the spectators.  In a clear voice, Rosalyn Carter gave the official christening benediction and smashed a record-size bottle of Taittinger Champagne against its hull.
One of the ceremonial bottles of champagne was sent to the Carter museum.
The Carters had brought their family to the occasion, and one of Mrs. Carter's grandchildren told Chairman Abrahmsen his grandmother was not only the godmother, but now the company's namesake, "This young man told me that he knew what RCCL stands for," the chairman informed his audience. "It stands for Rosalynn Carter's Cruise Line!"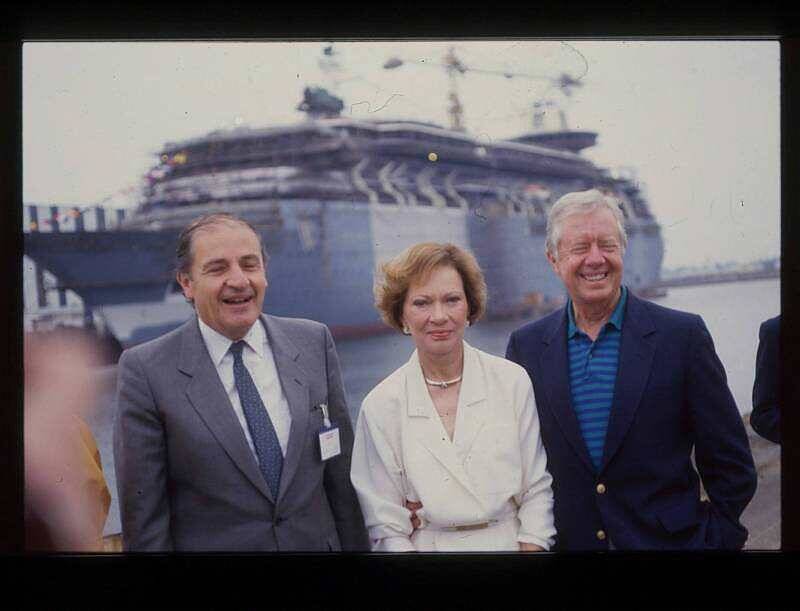 The Carters visiting the shipyards on July 9, 1987. Photo by Ouest France Archives
The presidential couple went on to sail aboard Sovereign's maiden voyage, along with their family.
"I looked forward to this day a long time," Rosalynn Carter said in one of the ship's two theaters. "The ship is so wonderful and so large, it took something special to christen it."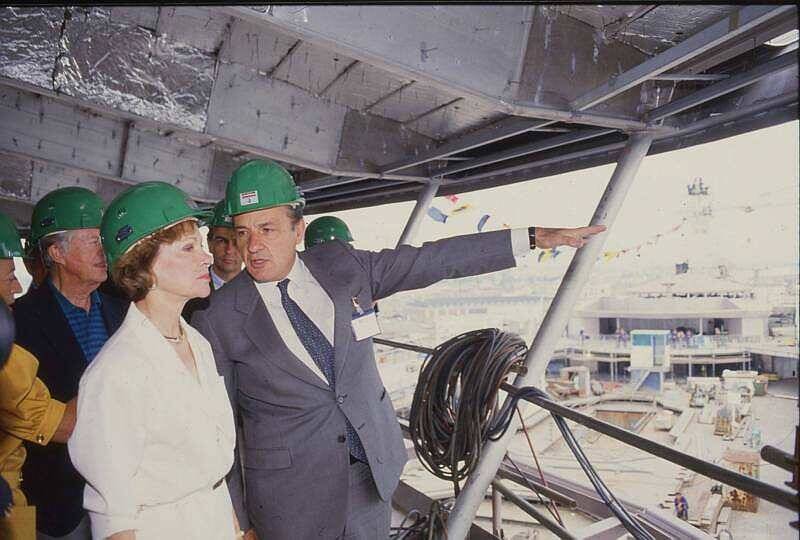 he Carters visiting the shipyards on July 9, 1987. Photo by Ouest France Archives
"It's nice to be away from speeches and work ... to be captured with your family," the former first lady said.
"It's just a romantic place to be," said Jimmy Carter. "Kind of like a second honeymoon."