In:
Royal Caribbean just celebrated the 51st anniversary of the cruise line's founding, and in all those years, you may recall Royal Caribbean's first cruise ship.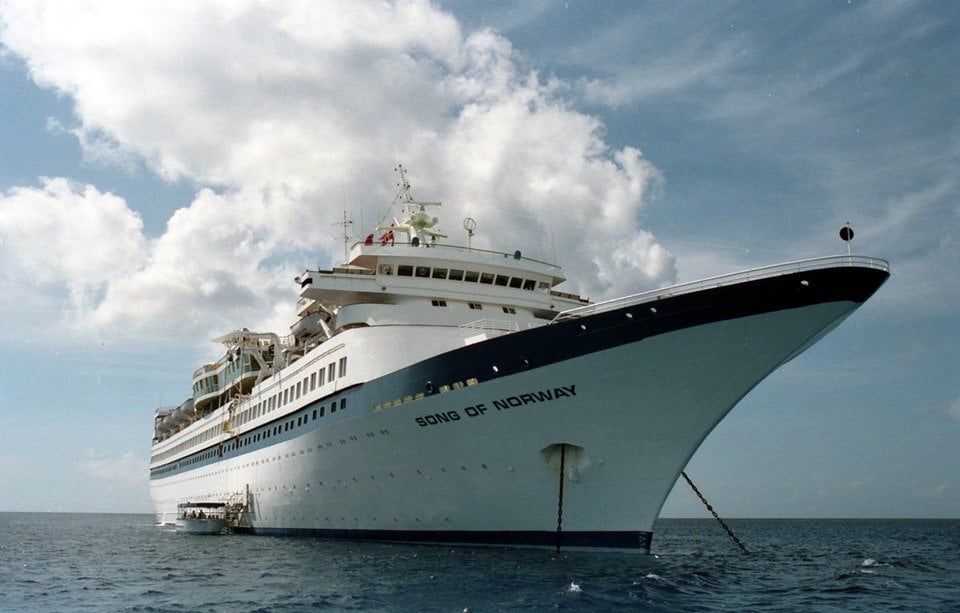 Photo by John Emery
Song of Norway was the first Royal Caribbean cruise ship, and it was a revolution in its own right that paved the way for every other cruise ship and advancement the cruise line would have later.
So what happened to Royal Caribbean's first cruise ship and where is it now?
Birth of a cruise nation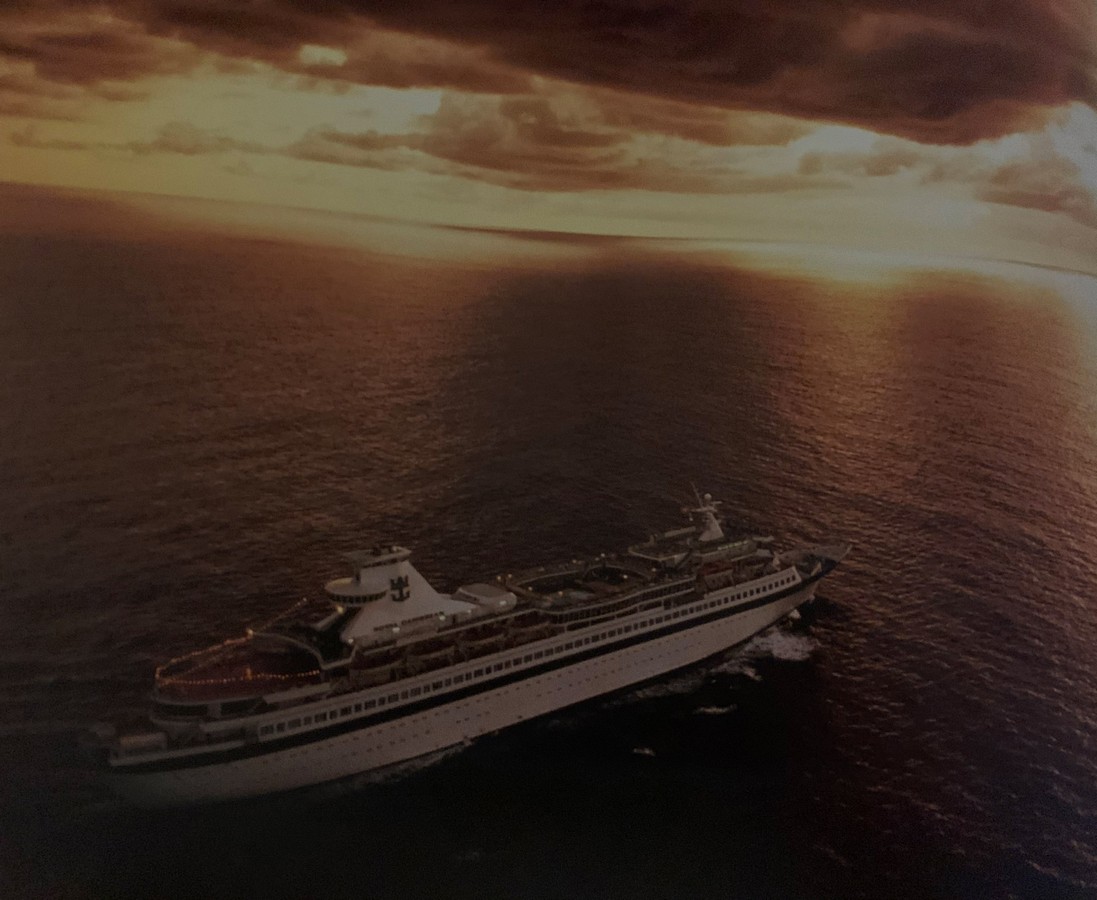 Before Royal Caribbean began operations, cruise ships were built for point-to-point ocean transportation with significantly less open space. Royal Caribbean sought to change all of that with its concept of a cruise ship.
Song of Norway is what we now call a real market disruptor when she debuted. She launched in 1970, and was the first cruise ship ever built for warm-weather cruising.
The concept of a Viking Crown Lounge was designed initially for Song of Norway, which some industry insiders felt was a "crazy idea" that later just became "that funny-looking stack."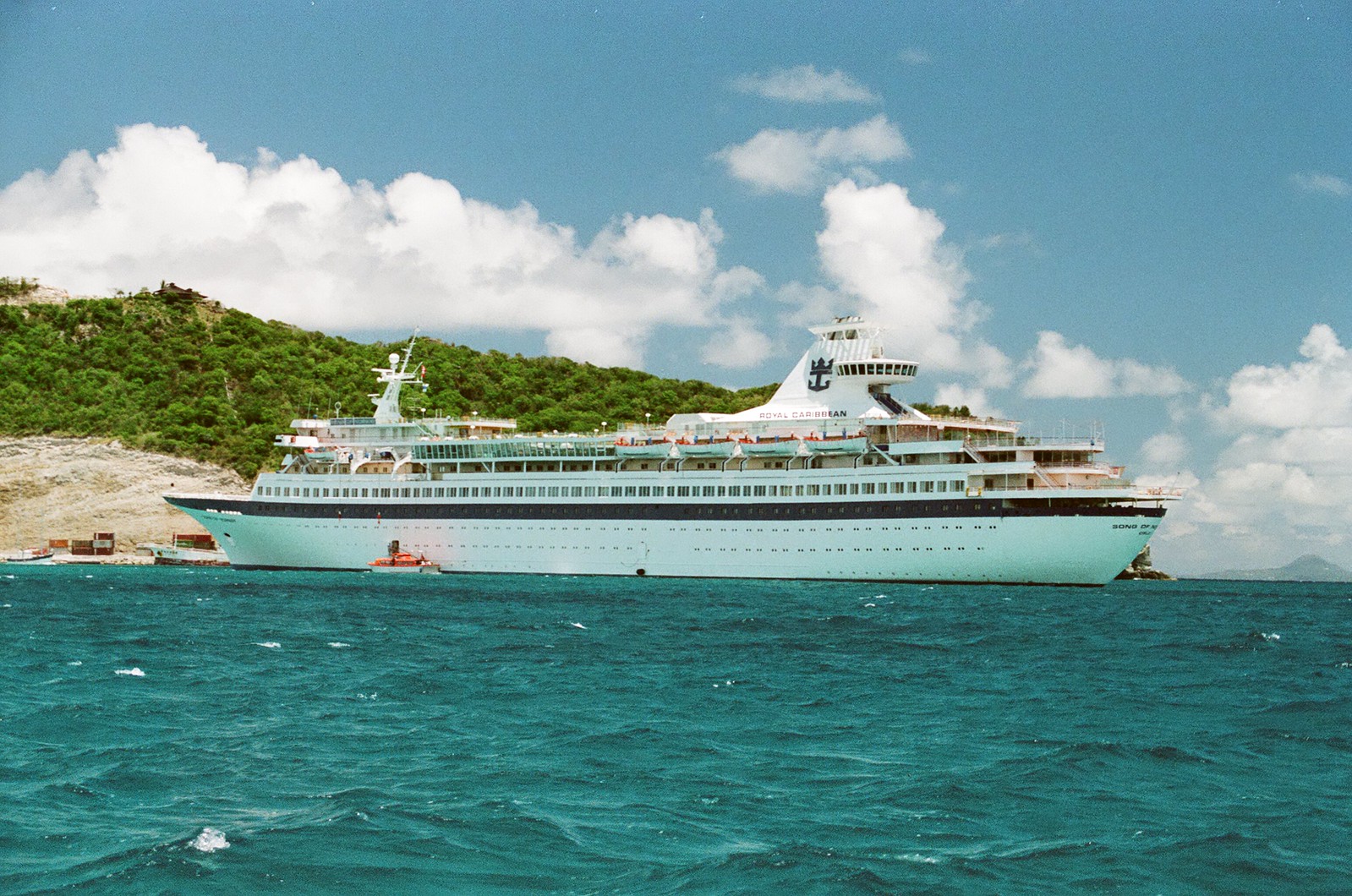 Included in her many firsts was the open pool and lounging area, which is now an industry standard on any new cruise ship.
Song of Norway's debut instantly changed the landscape of Caribbean cruises, and her near-instant success provided Royal Caribbean the capital to afford more ships and proved they had the right idea about what people wanted in a cruise ship.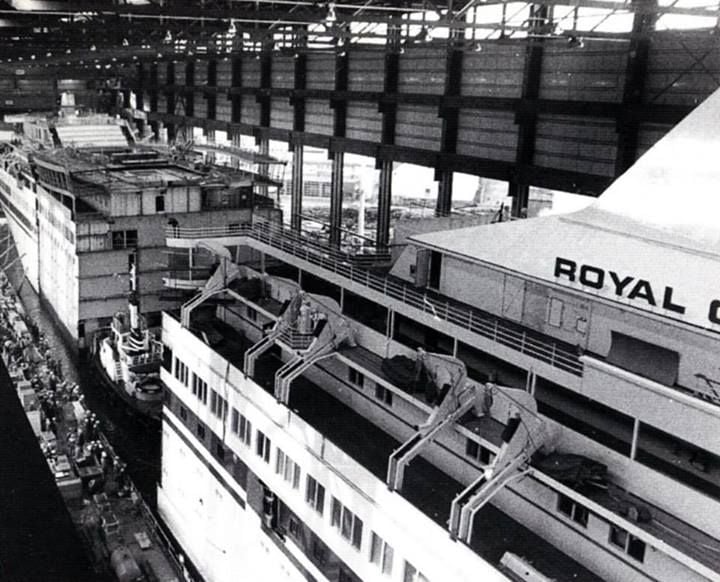 She could carry 724 passengers until she became the first passenger ship to be lengthened and then had a capacity of 1,024 passengers.
Departing the fleet
Song of Norway was the pride of Royal Caribbean's fleet for many years, and served for over 25 years as part of Royal Caribbean.
As the decades passed, she was quickly dwarfed by bigger ships in the industry and within Royal Caribbean. The debut of Sovereign of the Seas, the first "mega cruise ship" in 1988, did to Song of Norway what she had done to the rest of the industry two decades earlier.
Royal Caribbean sold the ship in 1996 to sold to Sun Cruises (part of the Airtours). They changed her name to Sundream.
One major change made to the ship prior to sailing in her home was the Viking Crown Lounge was removed.
Different owners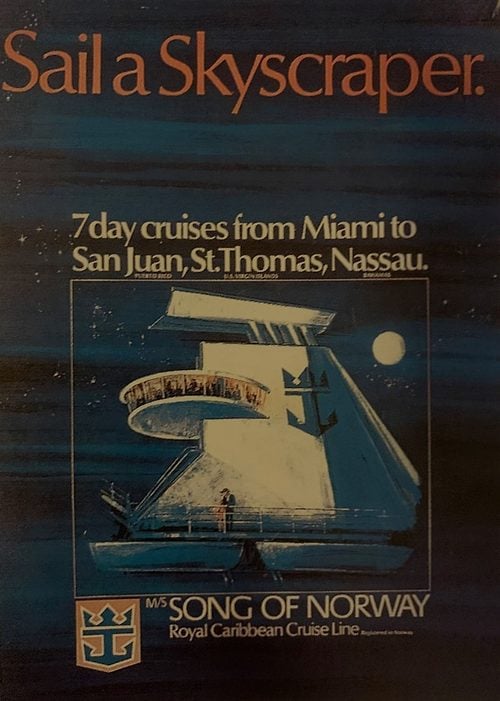 The latter years of Song of Norway were marked by moving from new owner to new owner.
In October 2004 she was sold again, refitted and became MS Dream Princess for Caspi Cruises, where she sailed from Israel.
In November 2007, she was sold to Pearl Owner Ltd. She was refitted chartered to the Peace Boat organization and renamed the Clipper Pacific, where she was charted to the Peace Boat organization and renamed Clipper Pacific.
By now, mechanical issues were catching up, and Clipper Pacific's world tours had to conclude earlier than scheduled.
Once again, the ship was sold to International Shipping Partners, Inc. and renamed Festival.
She came into service again as a cruise ship, first in 2009 for Caspi Cruises and as of 2010 for Quail Travel's Happy Cruises.  For the 2010 and 2011 seasons, under the name M/V Ocean Pearl.
Final years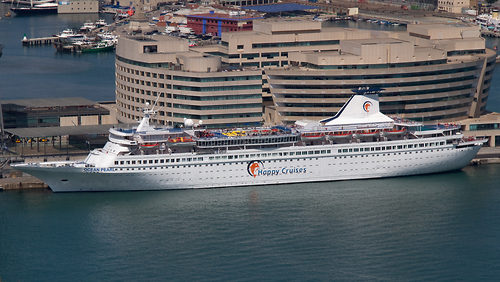 Photo by Tony Hisgett
By the 2010s, the end was in sight for Song of Norway (now sailing as MS Ocean Pearl) in China as a floating casino.
Her last voyages were under the name Formosa Queen, which were operated by Asia Star Cruises as a gambling ship. 
Then in November 2013, she met her fate when was sold for scrap and she was broken up in China in 2014.
Song of Norway had many firsts over the years, including the first Royal Caribbean ship to go to the scrap yard.