In:
Perhaps few accolades garner as much attention as the Guinness World Records, and Royal Caribbean is no stranger to these prestigious feats.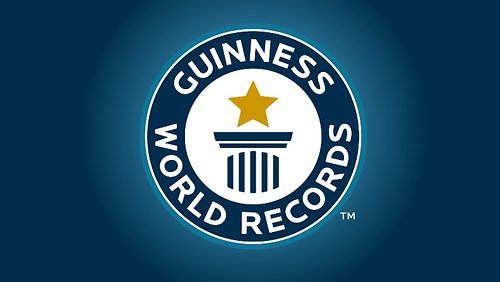 Over the years, Royal Caribbean has won its fair share of these awards, and you might be wondering which distinctions are held by the cruise line.
Guinness World Records serve a role in providing media attention to Royal Caribbean for new innovations and offerings. 
1. Largest pasta tasting event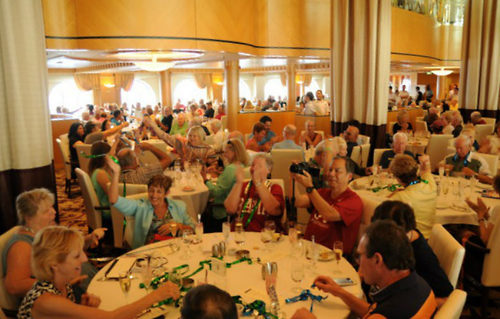 Photo by Guinness World Records
On Brilliance of the Seas, Royal Caribbean set the world record by having 468 people take part in a pasta tasting event.
It took place during a transatlantic crossing on November 15, 2019.
2. Longest duration performing a headstand on a flowboard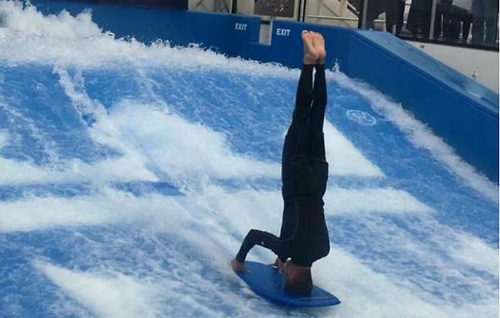 Photo by Guinness World Records
While onboard Quantum of the Seas, Zhang Liang from China, set the new world record for longest duration performing a headstand on a flowboard (FlowRider) by doing it for 15.874 seconds.
The ship was docked in Shanghai at the time, and took place on November 13, 2017.
The waves surpassed the minimum speed needed of 20 mph and reached 30 mph during the attempt as confirmed by the engineer.
3. Most nationalities in a hot tub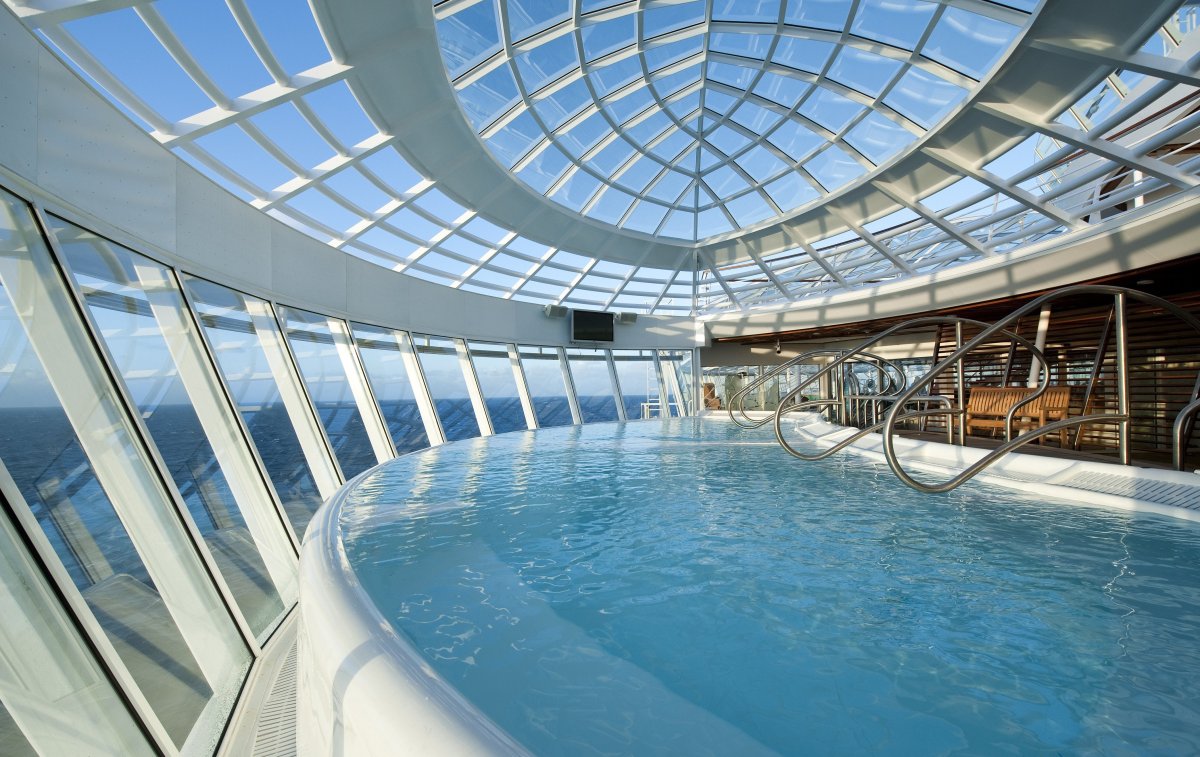 Brilliance of the Seas helped set this record as well, this time during a Backstreet Boys fan cruise on May 13, 2016.
Thirty people from thirty countries set the record when they all stuffed themselves in a hot tub, while the ship was in Italy.
Here is a list of the nationalities:
Argentina
Australia
Belgium
Chile
Costa Rica
Denmark
France
Germany
Guatemala
Holland/The Netherlands
Hungary
Israel
Ireland
Italy
Japan
Latvia
Mexico
New Zealand
Norway
Pakistan
Peru
Poland
Romania
Switzerland
The Philippines
USA
Uraguay
Uzbekistan
Venezuela
Cuba
4. Largest passenger liner (cruise ship)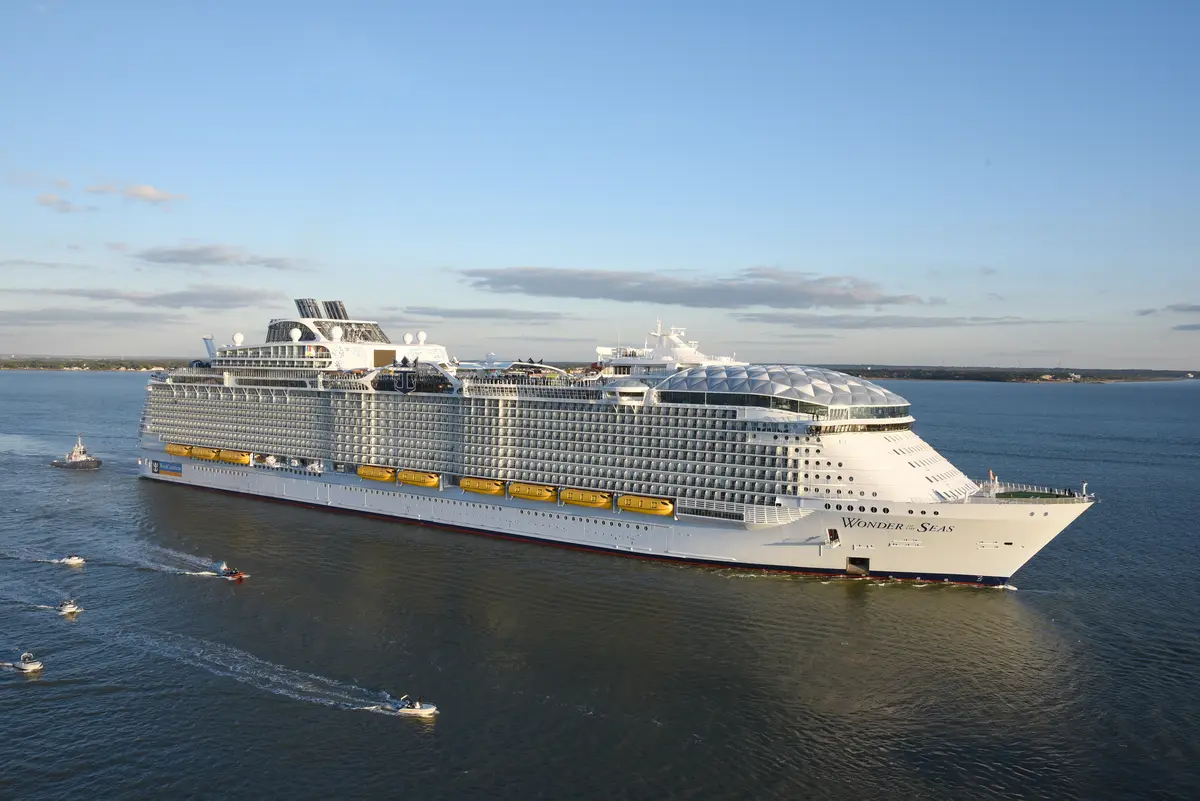 Nearly any Royal Caribbean fan should already know that Wonder of the Seas is the largest cruise ship in the world.
Wonder measures  362.04 m long and 65.6 m (215.5 ft) wide, and has a gross tonnage of 236,857 across 18 decks. Wonder of the Seas can accommodate a maximum of 6,988 passengers, as well as a 2,200-strong crew.
Wonder of the Seas' official maiden voyage departed on March 4, 2022.
5. Largest weight loss lesson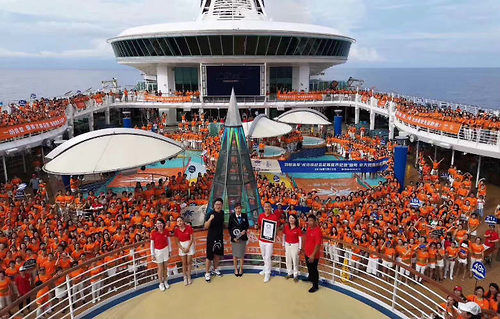 Photo by Guinness World Records
The largest weight loss lesson consisted of 1,874 people on a Royal Caribbean sailing between Vietnam and China in July 13, 2018.
The record does not list which ship, but based on the photo from the record setting event, it is certainly Voyager of the Seas.
6. Most standing front somersaults in a wind tunnel in one minute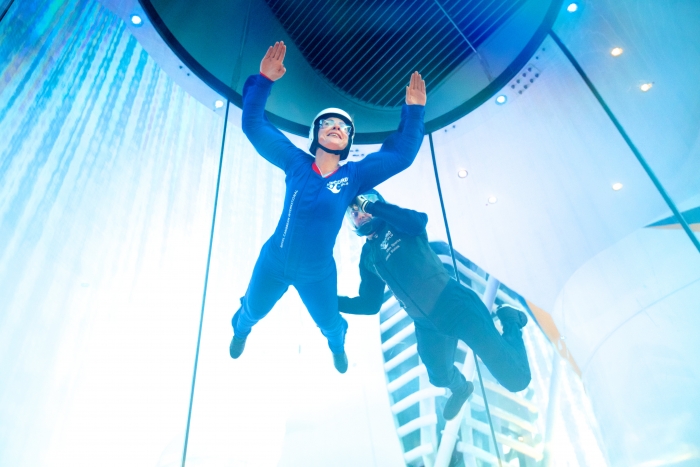 Another record set on Quantum of the Seas was set by Zhang Shuang from China, with a total of 30 standing front somersault in Ripcord by iFly on November 13, 2017.
Wind speeds in iFly were above 40mph during the attempt.
7. Tightrope walking (unsupported) – greatest distance
The greatest distance for an unsupported tightrope walk is 130 metres (429 feet) and was achieved by Bello Nock from the USA, when Belo walked across a wire attached to poles onboard Majesty of the Seas on November 10, 2010.
Bello achieved this walk in approximately 15 minutes. He completed one length of the rope-a total of 429 feet. 
The ship was at sea at the time, 1/2 mile from the nearest land mass and 20 miles from any large land mass. He used a balancing pole and had a whole cruise ship full of holiday makers as spectators.
8. Most layers in a cocktail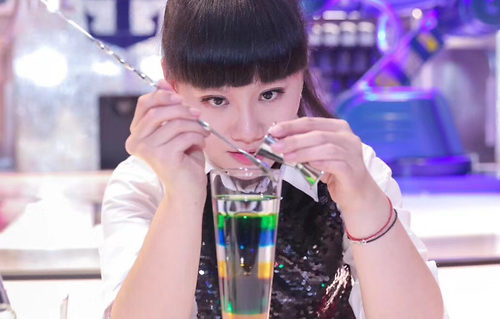 Photo by Guinness World Records
Zheng Wen of China holds the record for the most layers in a cocktail with ten, when she performed the feat on Quantum of the Seas on November 13, 2017.
The attempt last over one hour and the beverage consisted of 3 fruit sugar syrup mixers and 7 types of alcohol.
9. Tallest observation deck on a cruise ship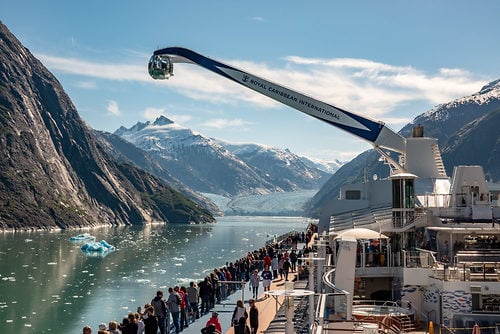 Ovation of the Seas has the tallest observation deck on a cruise liner, with the North Star reaching a height of 88.6 m (290 ft 8 in).
The record was set while Ovation was in Hong Kong on October 29, 2016.
It should be noted the record was set by Ovation of the Seas, but there are other Quantum Class ships that also have North Star onboard.