In:
Update: Royal Caribbean has extended the neighborhood perks to all guests who booked prior to this decision to end the benefits.
Royal Caribbean announced it will discontinue the extra benefits it offered to guests who booked Boardwalk Balcony and Central Park Balcony staterooms on Oasis Class ships.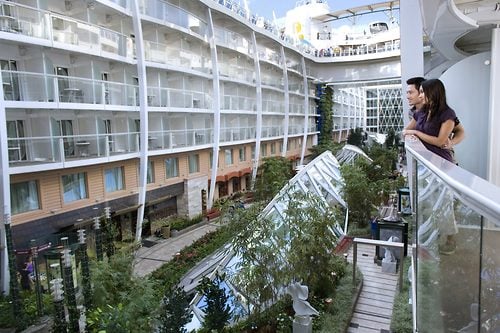 Known as DINE • DRINK • DISCOVER program, Royal Caribbean will remove the program on all sailings departing on and after January 1, 2020.
Guests booked prior to September 18, 2019 in neighborhood balconies sailing from January 1, 2020 through April 2021 will receive a $50 non-refundable Onboard Credit per stateroom, as a consolation for the policy change.  Anyone booked on sailings from January 1, 2020 and after, following the announcement, will not qualify.
If you are wondering why Royal Caribbean made the decision to remove the perks, here is what they said, "Royal Caribbean is always looking for new ways to exceed your clients' expectations. We've been conducting extensive research to better anticipate what matters most to them and will continue to offer countless ways for your clients to make unforgettable memories onboard. We are excited to share some game-changing updates to our inventory and amenity offerings in the coming months."
The neighborhood balcony room benefits began in November 2016.