In:
Readers living on the West Coast of the United States should probably sit down before reading this post, but the Port of Los Angeles cruise schedule lists regular sailings for Royal Caribbean's Voyager of the Seas in 2021.
Beginning in June 2021, Voyager of the Seas is listed as offering regular 3- and 4-night sailings. Regular sailings extend through December 31, 2021. The Port of Los Angeles schedule does not have the 2022 schedule online yet.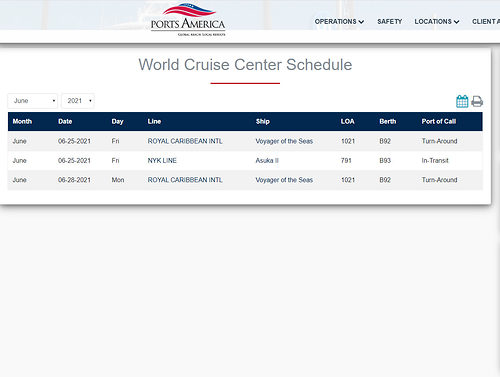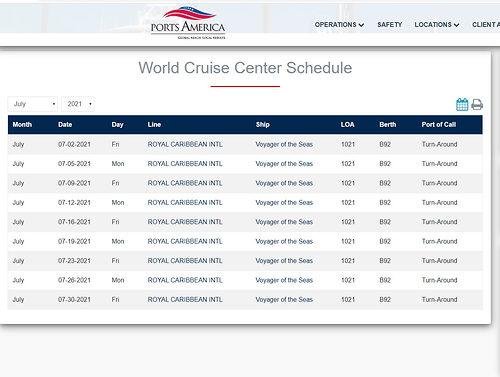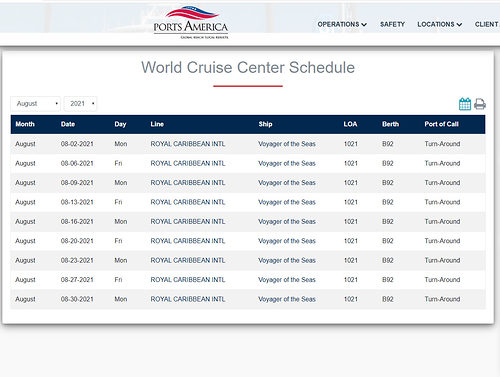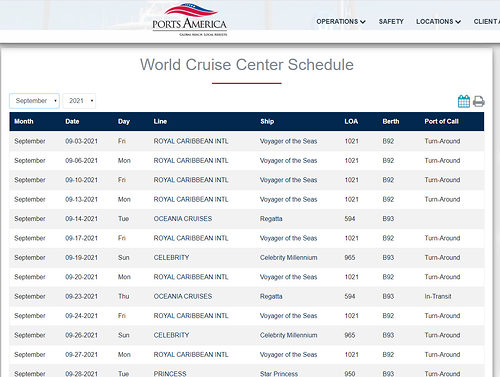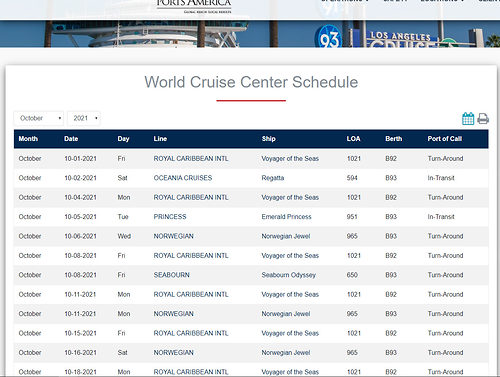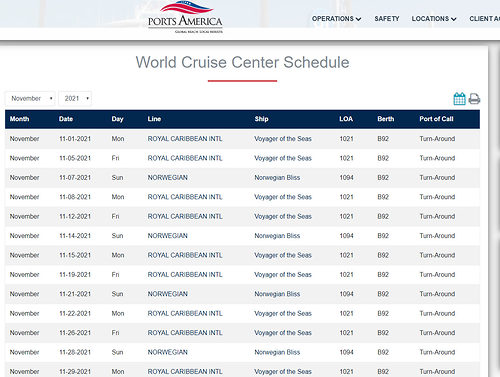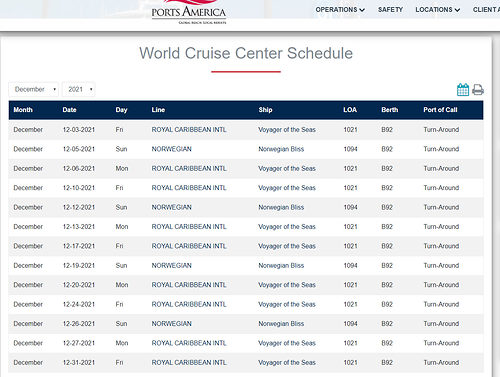 Royal Caribbean has not made any announcement about returning to Los Angeles, but in the past port schedules have been good indicators of what Royal Caribbean intends to do.
Royal Caribbean's website currently has no sailings available to book on Voyager of the Seas past April 2021.
The return of Royal Caribbean to offer regular sailings from Los Angeles, or anywhere in California, has been highly anticipated for many years.
Royal Caribbean's Mariner of the Seas left Los Angeles back in 2011 due to violence in Mexico as well as to find bigger profits.