In:
Mount Rushmore is one of America's most well-known and distinguished sites that honors presidents that have reached a pinnacle of excellence. The four presidents immortalized in granite are a testament to their legacy, and it has me wondering which Royal Caribbean ships are worthy of being called the best of the best.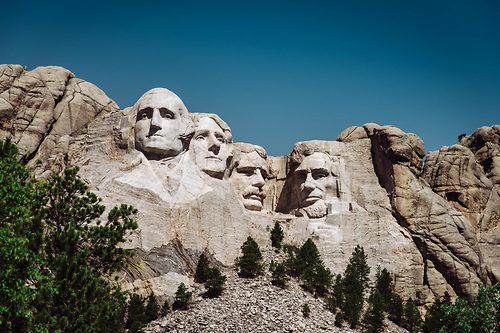 The idea behind this exercise is determining which Royal Caribbean cruise ships paved the way for not just the cruise line, but the industry as a whole.
When considering which ships make the cut, I think it is important to consider the ship's significance in its own time (especially when it debuted), what made it different, and of course its legacy today.
Over the 50 years of Royal Caribbean's history, there are many ships that might considered for this list, but here are my top picks.
Song of Norway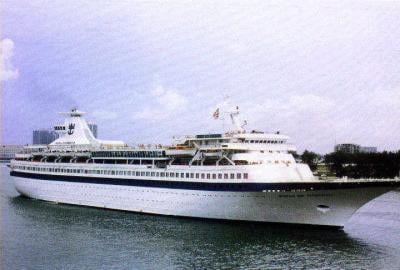 Just like George Washington's significance as the first president, Song of Norway was Royal Caribbean's first ship and she brought with her a new distinction.
This was a true trailblazing ship.  When she was introduced in 1970, Song of Norway was the industry's first ship built for warm-weather cruising. Later, Song of Norway became the first ever passenger ship to be lengthened.
Prior to the launch of Song of Norway, cruise ships were built for point-to-point ocean transportation with significantly less open space.
Song of Norway introduced the Viking Crown Lounge concept, which was branded in some quarters as a "crazy idea," later softened to "that funny-looking stack."
The Song of Norway was also notable for its open pool and lounging area, which since has become an industry standard.
In short, Song of Norway ushered in a new epoch in Caribbean cruising her success is what paved the way for every other Royal Caribbean ship since.
Sovereign of the Seas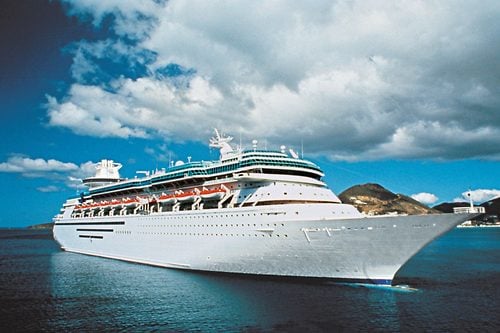 When we look at cruise ships today and are amazed by the features onboard, as well as their sheer size, every single megaship's legacy can be traced back to the original "megaship," Sovereign of the Seas.
At 73,192 tons, the ship featured a five-deck Centrum, glass elevators, fountains in marble pools, and sweeping staircases. She was almost twice the size of Song of America and completely dwarfed every competitor of her time. A ship that large, with those kind of features was unheard of at the time.
Sovereign also has the distinction of introducing the now well-known naming convention for every Royal Caribbean ship.
Sovereign of the Seas demonstrated that it is possible for a modern cruise ship to offer a balance of beauty and function and be something more than a container carrier or a ferry. 
Voyager of the Seas
With Sovereign of the Seas' launch in 1988, the cruise industry changed and for about a decade, Sovereign was the defacto standard all other ships were held to, until Voyager of the Seas.
Historically, cruise ships were built following the model set forth by ocean liners of the classic period of transportation.  These ships were designed to be a floating hotel that offered rest, relaxation and a great view.  But as times changed, guests wanted to do more onboard and have a greater variety of choices with it.
Voyager of the Seas launched in 1999, and introduced the first ice-skating rink at sea, the first rock climbing wall at sea, and indoor promenade.These were onboard activities that was previously not available on a cruise ship.  More importantly, it introduced the concept of guests being able to do physically activities onboard that were never considered previously.
Like Song of Norway and Sovereign before her, Voyager of the Seas would innovate ship design for decades and become the new standard going forward.
Oasis of the Seas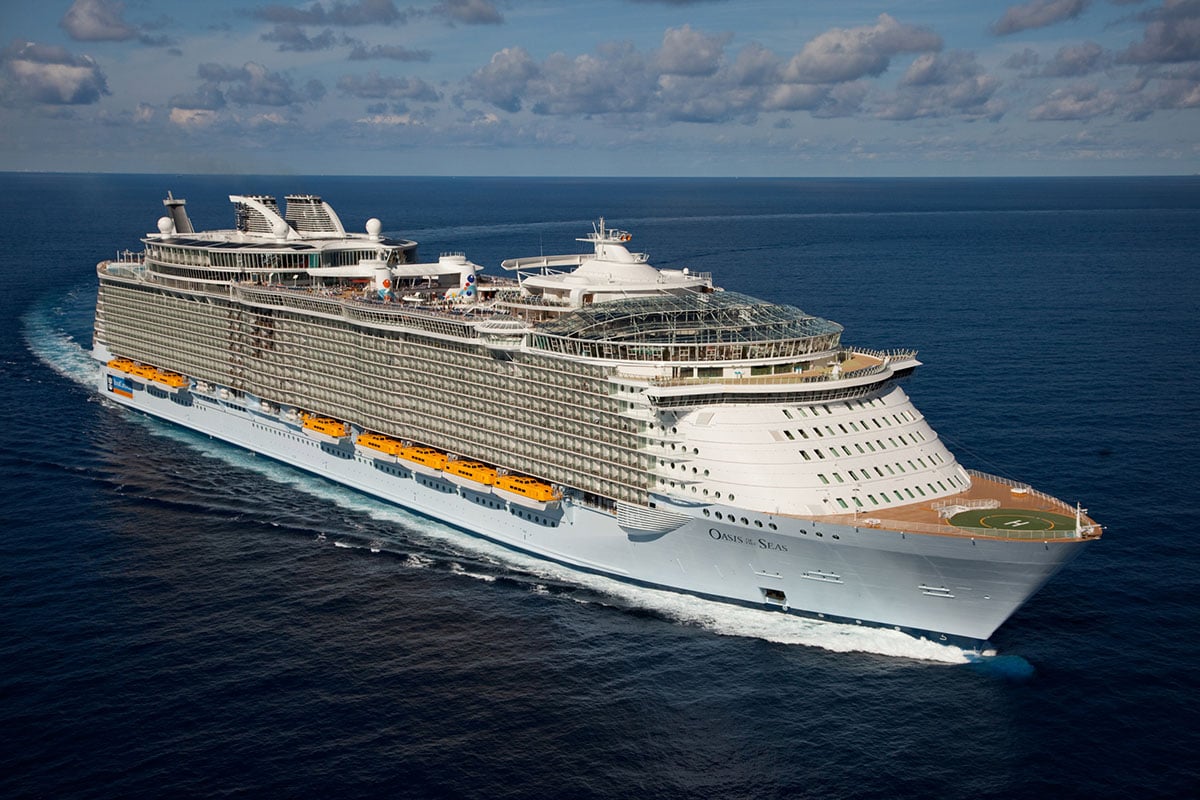 If there is a common theme among the Royal Caribbean ships that have made my Mount Rushmore, it has been about redefining what a cruise ship is, incredible innovations, and a new legacy for the cruise line.  You cannot talk about these three categories without instantly thinking about Oasis of the Seas.
There is big, and then there is Oasis of the Seas big. 
In late 2009, Oasis of the Seas became the world's largest cruise ship by a factor previously unseen.
Oasis was more than 40 percent larger than the previous largest ships in the world (Freedom Class), coming in at 225,282-tons and accommodating 5,400 passengers.
Beyond her size, Oasis of the Seas introduced the crowd-control concept of "neighborhoods", with seven in total.  Oasis also was the first ship to have a split-back design that opened the back of the ship up (Boardwalk), as well as an open-air park featuring 12,000 plants in the middle (Central Park).
Then there's the first AquaTheater at sea, the first zip line at sea and much more.
In short, Oasis of the Seas continued Royal Caribbean's legacy of revolutionary cruise ship design.  Any new mass-market cruise ship built since has had to compare itself to the game-changing Oasis of the Seas.
Which ships make your list?
These four ships changed the world, and that's why I put it on my Mount Rushmore, but which ships stand out to you as the "best of the best"? Share with everyone your top four Royal Caribbean ships of all time, and why, in the comments below!