In:
Most people are awestruck by the size and amenities of today's modern cruise ships, but how much do they cost?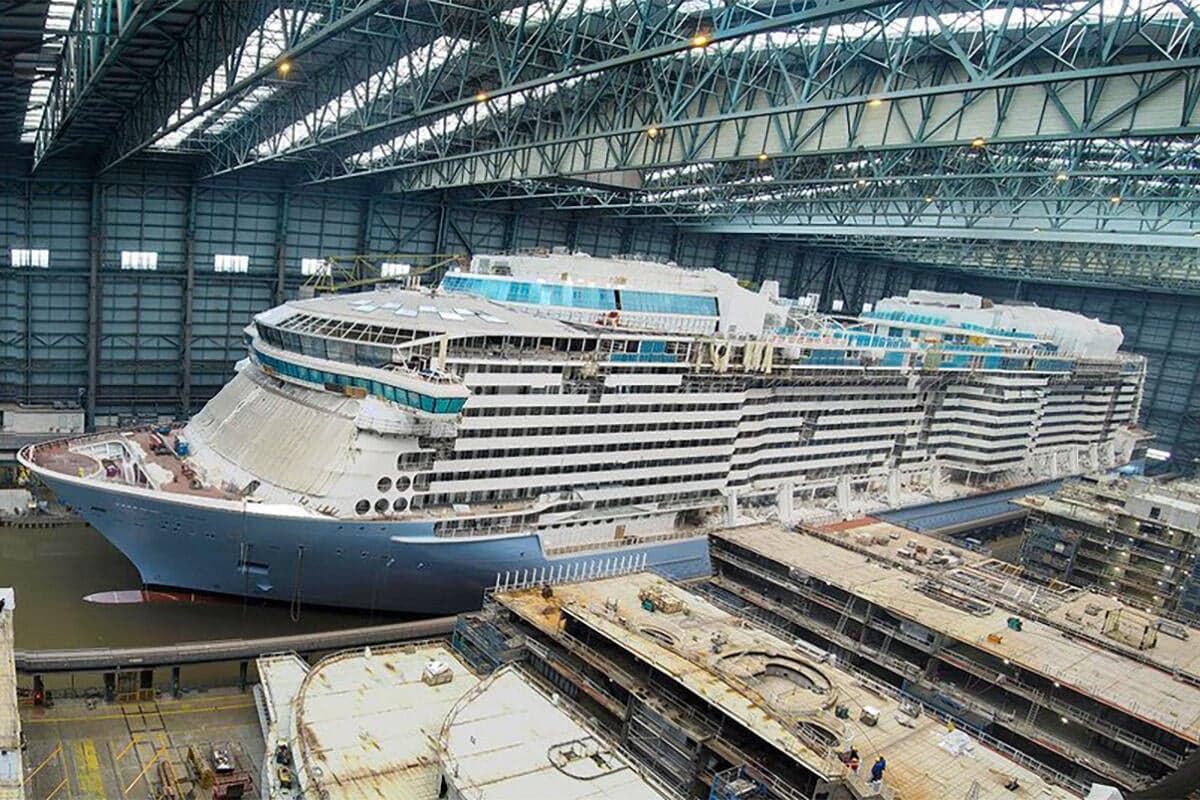 Cruise ships are often referred to as floating cities. With upwards of twenty decks, a length of over 1,000 feet, and thousands of cabins, it's no surprise that building a cruise ship is expensive.
Even when accounting for inflation, most new cruise ships built in the early 1990s would cost only around $300 million today. As cruise ships became even bigger in the 2000s, the average cost exceeded $500 million.
Today's newest cruise ships can easily break $1 billion dollars, although construction costs can vary widely depending on the ship's size. In fact, almost all cruise ships with a capacity of over 3,000 passengers cost over $750 million to build!
Why do cruise ships cost so much money to build?
Most major cruise lines launch a new ship nearly every year. Here are some of the estimated construction costs for recent ships:
Wonder of the Seas: $1.35 billion
MSC World Europa: $1.25 billion
Norwegian Prima: $850 million
Carnival Celebration: $1 billion
Celebrity Beyond: $900 million
All of these ships fit over 3,200 passengers. In fact, the Carnival Celebration, MSC World Europa, and Wonder of the Seas have a capacity of over 6,000 passengers!
With so many passengers onboard, cruise lines need to ensure they are building enough cabins, dining venues, and entertainment spaces to satisfy all customers. This requires extensive market research, during which cruise lines design the ship's layout and amenities.
Royal Caribbean has a spacious innovation lab for use throughout the research process. It includes a virtual reality room where designers can immerse themselves "inside" the cruise ship's design.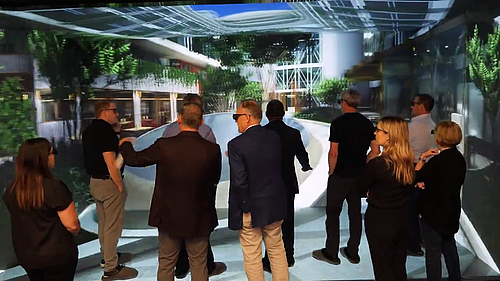 After a thorough research process, construction on the cruise ship begins, which typically takes between 12-18 months. This involves an intricate process of building the ship in blocks which are later added together (think Legos!).
The manpower to build a cruise ship cannot be understated. For instance, there are over 3,000 people working every day on the construction of Icon of the Seas, set to be the biggest cruise ship in the world when she launches in 2024!
Refurbishing older ships versus buying new ships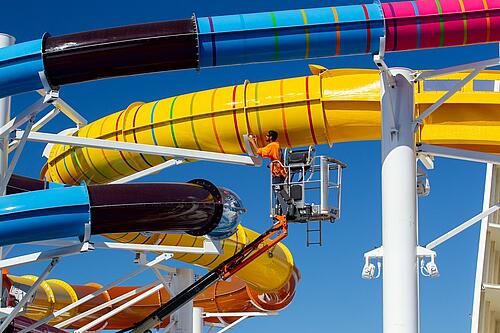 Many cruise lines choose to refurbish older ships to modernize the vessel's activities, amenities, and cabins. This is much less expensive than building a new ship from scratch, so it can be a cost-effective way to improve older cruise ships in order to increase demand and revenue.
Royal Caribbean's Oasis of the Seas, for example, completed a $165 million amplification in 2019. This modernized the ship by adding new activities like waterslides, additional dining venues and lounges, and new cabins.
Refurbishing—or amplifying—the cruise ship was nearly eight times less expensive than building a new cruise ship, and the refurbishment was able to increase demand for the vessel.
Related: Does it matter how old your cruise ship is?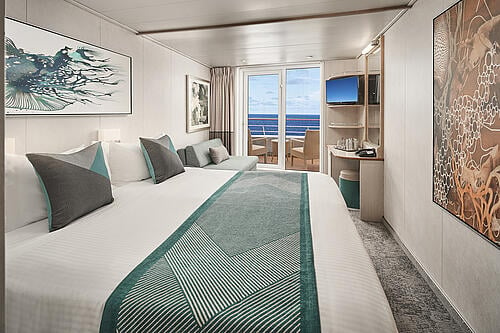 Royal Caribbean tends to only amplify its ships built after 2000. Norwegian Cruise Line, however, has refurbished ships that were built in the 1990s.
Norwegian Sky, built in 1996, underwent a major refurbishment in 2019 that added updated cabins and eight new dining and lounge venues, including Starbucks and a new Italian restaurant.
In the past, cruise ships over twenty years old would often be sent to the scrapyard. With the popularity of today's refurbishment programs, though, cruise lines are choosing to maintain their vessels for longer amounts of time instead of replacing each vessel with a new ship.
What was the most expensive cruise ship ever built?
Royal Caribbean's Oasis Class cruise ships are the most expensive cruise ships to ever be built; they're also the biggest cruise ships in the world. Each Oasis Class cruise ship cost between $1.3 to $1.45 billion.
It's likely that Royal Caribbean's Icon of the Seas will become the most expensive cruise ship ever built. Early estimates of the build are around $2 billion, but an exact number is not yet known.
Icon of the Seas will boast impressive features, including:
The Category 6 waterpark with six record-breaking waterslides
An indoor AquaDome for impressive entertainment shows
Chill Island pool deck, with a swim-up bar and the largest pool at sea
Surfside, a family-focused neighborhood with kid-friendly restaurants and activities
Related: Icon of the Seas: Itinerary, features, and more
Building Icon of the Seas is no small feat, and it will surely be one of the most popular cruise ships in the world when it launches.
Mass market ships versus luxury ships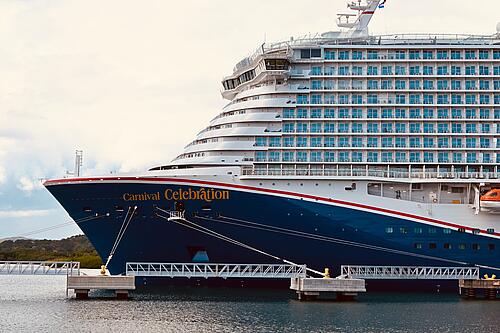 Ships from mass market cruise lines, such as Royal Caribbean and Carnival, generally have a lower cost per berth than luxury cruise ships.
As an example, Carnival's newest ship, Carnival Celebration, cost $900 million to build. With a maximum of 6500 passengers, this brings the price per berth to around $138,000.
To put this into perspective, the Regent Seven Seas Splendor, a luxury cruise ship built in 2020, reportedly cost over $600 million. With a capacity of only 750 passengers, though, the price per berth was over $800,000!
Construction costs of a luxury cruise ship can rival that of larger ships, leading to much higher cruise fares. A cruise on the Seven Seas Splendor—an all-suite ship—can start at over $1,000 per person, per day.
Why aren't cruise ships built in the United States?
Even though the cruise industry is most popular in North America, most cruise ships are built in Europe instead of the United States. Whether at the Meyer Turku shipyard in Finland or at Chantiers de l'Atlantique in France, the majority of today's modern cruise ships are built overseas.
The main reason why cruise ships are not built in the United States is due to cost. Given that most large cruise ships cost upwards of one billion dollars, cruise lines try to find the most cost effective option.
Related: Why aren't cruise ships built in the United States?
Both labor costs and material costs are much higher in the United States compared to other countries. The shipyard industry receives subsidies in the European Union, which helps to keep labor and construction prices down.
Additionally, cruise ships are foreign flagged. In order for a cruise ship to be U.S. flagged, most of the material onboard must be built and manufactured in the United States, and this can add a much higher cost to the overall construction.