Posts

94

Joined

Last visited
BillHoo's Achievements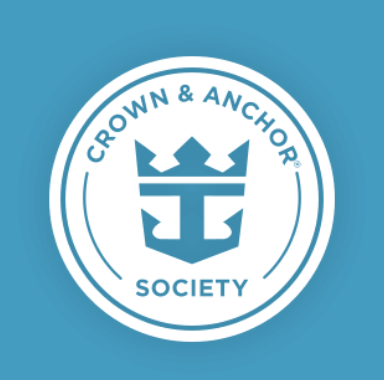 Diamond (5/7)
31
Reputation
What time does Adventure reach port in Halifax? When can passengers disembark? What time do they have to be back?

I kinda saw that too when I first glanced at it. Some kind of anthropomorphized kids meal? The skull plate!

On anthem in June, I saw NY Strip on the MDR menu every night. Was not until the last night that I had it.... It was a really good steak. Not fantastic, but very good. I've since recreated it at home. Got a Sous Vide gadget and I can make a really tender, perfectly medium steak at home similar to what I had on Anthem using a Choice cut of NY strip..

Anthem of the Seas MDR. Our server was gracious and informative the whole time. He and the head waiter were able to get item that were not on the menu for us. ie. My wife had heard that some of the Indian cooking staff were excellent in preparing food from their country/region of origin and was curious about their dishes. The next night, they brought her a mini Indian buffet with enough to share for the three of us. The following nights we would have additional Indian treats brought to us. He would also bring entrees for us to try as an appetiser. Very friendly and professional.

We had a short stay (Ship came in at 7AM, off the ship by 9AM and we had to be back on by around 5PM sail away at 6PM) Party of 3. We went to the Information Kiosk a the Royal Dock and got 6 bus tokens for $16.45. Enough to travel thru the first zone (and back). They do not give transfer tickets on the bus. But if you are going to be there a few days, I think there is an unlimited pass availbe for around $20? We went out to Somerset to an area I had scouted on Google Maps. Explored a few shops, got ice cream and medicinal teas at De Island Shack and worked out way past the Country Squire to Woody's Restaurant and had a great local fish sandwich served on raisin bread as is the custom in those parts. Also had terrific Jerk Chicken and the local drink a "Dark and Stormy" (Barett's Ginger Ale with Gosling's Dark Rum). Hopped back on the bus and breezed past the Americas Cup Village -The place was a marshy swamp over a year ago and they built buildings and ran plumbing and electricty there to support the Americas Cup. Wonder what will become of it a year from now? When we got to the dockyard, we looked at all the overpriced stuff. My wife got a deal on Amethyst jewelry, but everything else was overpriced. I picked up some rum cakes for gifts. It was brutally hot in late June, so we were eager to get back on the ship, take a shower and chill for the rest of the day.

I was on Anthem over a week ago. I have a Chromecast. There is no accessible HDMI port on the television in the room. Either they bought it that way, or they had some kind of black plastic moulding around the TV to prevent access to the switches and ports. The only way I was able to turn the tv on and off was with the remote. No access to on/off buttons. For a 4 night cruise, I never saw the same movie twice. Also, there was plenty to do, so I didn't spend much time vegg'ing in the room. Maybe took a break after shore excursion..

Not sure whether iw as a free cruise in an owners suite, or an upgrade during the current cruise (would have only had port day, sea day, and return day). All I know is, I didn't get a chance to play that day. I can look it up in my Cruise Compass when I get home.

I was wondering if cruises I purchase for family members can be applied to my cruise points? After all, I'm the one purchasing the cruises for them.

My first meal was on the Windjammer. though it was good, it was not memorable. I think I made a sandwich of some coldcuts and had a hotdog which was more flavorful thatn the Coney Island dog upstairs at the doghouse. The first real meal would be the MDR - American Icon - I had the Wild mushroom soup (really good. They had the more plain Cream of Mushroom up at the Winjammer that night and Cream of Mushroom again later for the Galley brunch 3 days later). followed by Escargot - I was to looking forward to it. It was tasty, but nothing I would order again for the remainder of the cruise. The dark seeded sliced bread in the basket of rolls was great! Need to find a recipe fo Nothing else caught my eye on the MDR menu (it was the one with Prime Rib of Beef), So I ordered the Spaghetti Bolognaise. I figured to order it to benchmark against my wife's (don't tell her) and see if there could be improvement to her already good cooking. I think they added a bit of cream. Dessert was the Grand Marnier Souffle which was also good. Just a hint of oranginess in my opinion. My last meal was the rack of lamb which I would order again and again! The roasted duck was also very good. I would order that again. The vanilla mousse in the Windjammer would be another I am missing. As for my very last meal, that would have been breakfast at the Windjammer. Trying to recreate the Muesli they served in little plastic cups. I've gone through three variations of Bircher Muesli since returning from my Anthem cruise (including one I found on Printrest that claims to be the RCCL Bircher Muesli). So far, the closest I have gotten was to take a small amount of uncooked oatmeal and whirly it in the Vitamix to a fine powder, them mix that in with the regular Muesli and milk mix overnight, finish off with some half and half mixed in before serving. No addition of yogurt as I did not recall any yogurt tanginess in the Anthem museli. Also had eggs (OK), several buttered rolls (love their breads!), bacon, and some fruit. I'll add pictures to this later.

obtw. I had missed the BINGO session a few days before. The jackpot on that was either a cruise or upgrade to the Owners Suite. I guess no one was occupying it at the time?

RestingBird reacted to a post in a topic: Survey Feedback for Anthem 4-night to Bermuda 6/22-6/26 2017

Winner's Pack of cards was $39. Extra cracker was $5 and Dauber was $3 - total $47 The next pack up was 9 cards for all three games at $59. The players pack of 3 cards for three games was $29 Total time for game play was about 1 hour. The Bingo host also made mention how the Cruise director brags about the$7 Million spent on multimedia for the 270 Experience and their "Virtual Fireworks display" He presented a free Virtual fireworks display on the projector that lasted 1 minute! Ha!

I was on the Anthem June 22 thru June 26th. My wife noticed they were pushing food down our throats and bringing us entrees to try. I think that has to do with them trying to show volume to justify staffing/salaries, etc. I ate at the MDR at 5:30 each night and it was usually only 50 percent capacity. So maybe they are trying to avoid being reduced to 2 MDRs and having the floor space changed to another jewelry shop. I embraced my 270 pound weight (though I'm going to be working out the next few months to reduce) and found a fellow cruiser who shared my sentiments. We were on the way to the International Men's Belly Flop Competition on Deck 15 when his wife took the following pic. His name was Nick and we were comparing how our our tummies shook like a bowl full of jelly. I told him "I actually HAD a bowl full of jelly for breakfast at the WindJammer!" I didn't feel crowded at all. Even the jogging course upstairs was fairly easy to maneuver (I went at 6 AM).

Played bingo for the first time for cash. This was for the final game of the cruise. Bought a 6 card, three game pack and got a "cracker" tear off lottery ticket. That was called the "Winner's Pack". Got an additional cracker for $5 and the bingo ink maker "dauber" was $2 (Normally $3). CORRECTION: I got the dauber for $3. Didn't win any of the crackers. First game was a $750 jackpot. Second game was $820 and Third game was $1250. They said the first game was the largest jackpot they had seen for a First game. Usually it gets that way on the 3rd game. I did win a T-shirt for a having the "scariest laugh". Not the official RCCL BINGO T-Shirt though. Those were for sale at $10 and youu got a free cracker with it. Also, if you wear the T-shirt to any future BINGO games on Anthem (or maybe all of RCCL) you get a free cracker (a $5 value). Wonder if I should have bought the T-shirt and shared it around with friends going onto future cruises? If we win the $2000 jackpot we split it and call ourselves the Brotherhood of the Travelling T-Shirt. Ha!

I like Old Bay in moderation. Some places literlly pile it on the food. A light dusting is fine for me. As of yet, I have not tried it on Honey Stung chicken. Maybe for Tilapia.