Posts

93

Joined

Last visited

Days Won

5
donolog's Achievements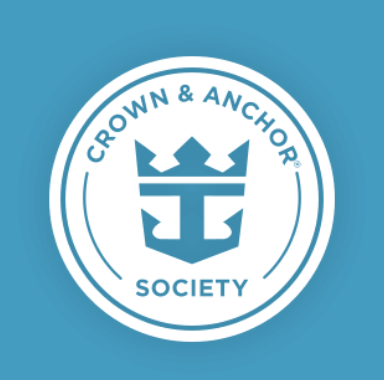 Diamond (5/7)
57
Reputation
I'm on the same cruise, but a week earlier (five more sleeps!). I think everything happens a little earlier on this cruise because they have to depart a bit earlier (i.e. 3pm) in order to make it to Cape Canaveral by noon on Monday. I am curious to know when they start embarkation. I have a 12:30pm arrival appointment time, but they also asked that people don't arrive more than two hours before their arrival time -- so I take that to mean anytime after 10:30am ... but I don't want to show up and have to wait an hour before they start checking people in. Is there anyone reading this that has taken this cruise (i.e. Anthem out of Cape Liberty) that can verify the earliest time they begin check-in? D

I don't think the change took -- it's still listed as 11-March-2018 :) In addition to the 17-March-2018 sailing, can also add 15-March-2019 on Navigator

Switched from 11-March-2018 on Oasis to 17-March-2018 on Anthem

I have a theory (which admittedly is pure conjecture) that the long-term plan is for Royal Caribbean to phase out all of the smaller ships, including Vision and Radiance Class and focus only on big ships, and then let Celebrity do the smaller ships to offer longer voyages and calls on smaller ports, especially if they require a tender. I'm going to go with this theory until I see RCI order a new build of a smaller ship -- it's been almost 20 years since they ordered anything smaller than Freedom Class.

What I would prefer is if they published the aggregate value of ratings (say, out of four or five) given in post-cruise surveys of people that took the excursion. When I read a review I generally wonder if I would agree with the reviewer on anything else in life, but at least a "crowd" number tends to even out the "never can be happy" and "I love everything" votes, especially when using them to compare with other excursions. I find the overall user ratings the most useful component of sites like TripAdvisor and Hotels.com

The MDR format for breakfast and lunch can vary from cruise to cruise and from day to day within a cruise. For almost every cruise I've been on, breakfast with table service was always available every day on the lowest level of the MDR; however, my last cruise (on Navigator) had an alternate arrangement where you went to the second level of MDR for full table service (i.e. a waiter takes your breakfast order from the menu and brings it to you when it's ready), or you could go to the lowest level where breakfast was served buffet style, but you are still seated at a table and waiters would serve beverages. Lunch is typically only served in the MDR on days at sea. Every night your waiter in the MDR will tell you the details of what is available the next day for breakfast and dinner. This information will also be available in the daily Cruise Compass (event list and schedule) that is delivered to your cabin each night.

But also keep in mind that if you receive an onboard credit for your current cruise that is equal to the deposit for your next cruise, then if you do end up losing that deposit in the end, you're no worse off than if you hadn't booked (assuming that your current cruise charges exceed the amount of the credit).

Fathom is still in business for now, and operating cruises until May 2017, at which time its owner Carnival will discontinue its operation as a dedicated cruise line, and begin operating it as a "branded experience of offering volunteer activities as shore excursions" across a variety of Carnival lines (e.g. Carnival, Holland America, Princess, etc.). So it's not out-of-the-question that option could be considered by RCCL.

Are you spending a night in a hotel before the cruise starts? If so then perhaps you can have the tags sent to the hotel and they can hold them for you until you check-in?

And this comes back to a different strokes for different folks point. After dinner and going to the main show in the theatre, are you more inclined to think to yourself: ... it's time to head back to the cabin to turn in and get a head start on tomorrow; or, ... the night has just begun what should I do next? If you're the early riser (or you want to get your kids to bed), you might not miss the extra evening options on the bigger ships as much, but if you're a night owl they'll make a big difference.

I think my only time in dealing with a Maître d' was when switching from the second seating to the first seating (many years ago). I believe (but someone correct me if you know differently) the Maître d' is essentially the person in charge of the dining room (but not the kitchen), oversees all the wait staff, reservations, seating assignments, etc. The chain of command to your table is Maître d' (one per dining room) > Head Waiter (one per section) > Waiter (one per table) > Assistant Waiter (one per table). Most issues that arise should be dealt with by either your Waiter or Head Waiter, but could be escalated to Maître d' if the Head Waiter cannot resolve it. The Head Waiter is the one that should be stopping by your table to confirm everything is alright. I don't think Maître d' normally expects a tip, but it might make sense if they do you a favour, of which you're especially appreciative, such as moving you to a great table with a view.

The only added dimension I would consider would be the number of calls and available shore excursions on the itinerary. The Oasis class ships will tend to have one to two more days at sea than a typical Rhapsody itinerary, so having those Oasis bells and whistles becomes that much important; however, you might be able to compensate for the missing Oasis features on Rhapsody if you're spending more time ashore doing activities the kids like. I'm pretty sure that if I gave my 10-yo daughter the choice between an Oasis cruise with one day of snorkelling vs. Rhapsody with three days of snorkelling, she'd probably take Rhapsody.

Personally I don't get internet packages because I try to disconnect from the rest of the world while onboard; however, in October I was on Navigator for a cruise to the north coast of Spain and France, and both of the other couples at my table had the internet packages and it seemed to be working perfectly for them. One of them was even streaming TV shows they had recorded at home in Canada. I'm not sure why the difference in performance on Navigator now, but its hardware is at least capable of delivering better results. As for your question -- sure, why not contact RCI? The worst that can happen is they'll say they can't do any more than they already have done, but I would hope they'd at least give you an additional OBC for your next cruise given the circumstance.

I have only done this twice myself. In both cases I was booking a 7-day outside cabin and/or balcony (and was C&A Platinum at the time). The promo was the deposit was reduced to $100, which they charged straight to my credit card at the time of booking (i.e. on the ship during my cruise). I then had the choice between getting a $100 OBC on the current cruise I was on, or on the future cruise I was booking. I have always taken the current cruise. I guess the deposit and OBC would be more if I was booking a suite, and maybe less for a shorter cruise or inside cabin? Because I don't get a drink package, I always have an onboard account bill exceeding $100, so the way I look at it, I'd be paying that amount anyway -- so it's like booking the cruise without a deposit, and then having a $100 knocked off the price of the cruise (that's not how they do the paperwork on it, but it's effectively how it works out for me).

... and even if you end up not going on the cruise (which we know won't happen) and you lose the deposit, you're no worse off than if you had never booked the cruise in the first place because you would have otherwise had to pay that amount to your seapass bill on the current cruise. The only thing is, the deposit and corresponding OBC is more likely to be $100 rather than $500 ... but the logic still applies.