Posts

30

Joined

Last visited
Al.'s Achievements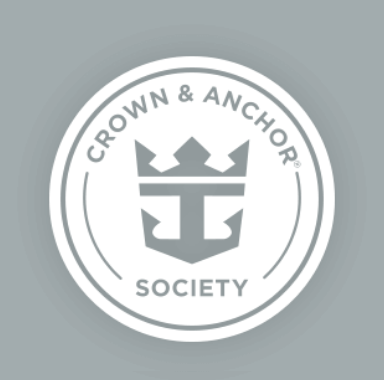 Platinum (3/7)
14
Reputation
While I've only ever flown on Delta, I'm a rewards member with both and just received over 50,000 free miles to fly with, with southwest. When I saw above that they fly into Ft Lauderdale, I thought it would be a great opportunity to use some of those miles. I'm happy, now, to know that they fly into Miami also. As Zacharias said, it doubles my choices!!

Al. reacted to a post in a topic: Mariner of the Seas 8/29 sailing itinerary change due to emergency at sea

Al. reacted to a post in a topic: Radiance of the Seas - Nov 26, 2022 - Dec 1, 2022 (5 Night Western Caribbean Cruise)

Thank y'all for your comments. They have been helpful. I'm liking Ft Lauderdale from what I've read but of course, if I get a good deal on a cruise in another port, I'm certainly not averse to booking it. I just thought I would ask.

The shuttle would be a big help because I have no interest in driving to and fro, if possible, as well as parking etc. Thanks

I have a cruise in November leaving from New Orleans but I want to plan a second cruise in March of 2023. One leaves from Ft Lauderdale and the other leaves from Miami. Those of you that cruise alot, could you tell me which port is closest to that city's airport and which port has hotels within walking distance. In other words, I'm trying to create as stress free a sailing as I can. Which is the least stressful port to sail out of? Thanks.

I liked it too! We went to see it twice on board. And then, when we got home, it was playing at The Fox, downtown and we went and saw it there too. But I understand how it's not everyone's cup of tea.

Thank you RockerDom31! Besides enjoying the pictures and antedotes, this was invaluable to me for the info on "The Key", alone. I'm glad you had a great time 98% of the time. I guess you now have some lesson plans to prepare

PPPJJ-GCVAB reacted to a post in a topic: A Cheapskates Guide To Cruising-Harmony of the Seas-August 21-28 2022-Live Blog

I've seen that word before. For a relative newbie, could you tell me what it means AND do repositioning cruises automatically mean "discount" or no? As far as talking you out of it, whom am I to argue with Ol' Mark? He's down there in your signature giving you a shout out

I was there 3 years ago so I don't know if they still offer this tour, but we boarded a bus and went up into the countryside for a tour of a 17th century sugar plantation. They also fed us lunch while we were out. I found it to be very informative and enjoyable.

Well, if you do, it would be my great honor to meet you and yours and to put a face with a name. I've only gambled once in my whole life and I had only played 20.00 the whole time. I had a great time winning AND losing on the nickel machine as I sipped coke. "At the end of the day" I had lost but I had a great time. That was years ago in Mississippi. If this ship has a casino, I will have a visit. I didn't know you could win a cruise in the casino. That'd be GREAT!!!

TheRick reacted to a post in a topic: A Cheapskates Guide To Cruising-Harmony of the Seas-August 21-28 2022-Live Blog

(. . . . rubbing my hands anxiously)

Pooch reacted to a post in a topic: What Was The Best Theater Show You've Been To (On A Cruise) And the Least You Liked?

I just recenty booked a cruise for November and I opted NOT to take the insurance. Last night, I watched your video on the top 15 things you weren't sorry you purchased on a cruise and insurance was one of them. After listening to that and especially, after reading the above, is it too late for me to opt in for insurance for my cruise and if not, how would I go about it? (by the way, I love this site: it's so helpful - like this gentleman's post) and to RJM: sure hope you and your wife are feeling better!!! Al

SpeedNoodles, I'm going to be at Costa Maya soon. I will remember that!

LeeReads, I hope that you have a GREAT time with your family on your cruise.