Posts

1,633

Joined

Last visited

Days Won

10
Profile Information
Gender
Location
Interests

Flying drones, traveling by car, cruising
Suite Snob's Achievements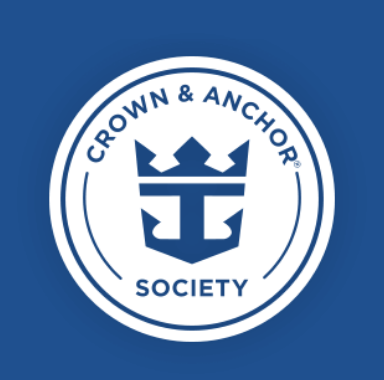 Pinnacle (7/7)
1.1k
Reputation
If all else fails or whatever: https://www.amazon.com/Animal-Hood-Adults-Mittens-Polar/dp/B08C3XXPYY/ref=sr_1_4?crid=3UVZZOL3RBEET&keywords=polar+bear+hat%2C+mittens%2C&qid=1656171473&sprefix=polarbear+hat%2C+mittens%2C%2Caps%2C81&sr=8-4 At least there are color options! OR https://www.amazon.com/Costume-Polar-Mittens-Prints-HatButik/dp/B0055MBDR2/ref=sr_1_2?crid=3UVZZOL3RBEET&keywords=polar+bear+hat%2C+mittens%2C&qid=1656171608&sprefix=polarbear+hat%2C+mittens%2C%2Caps%2C81&sr=8-2

Meeeeee toooooo. AND your money isn't working for you if you pay it off early. No, I'm not going to get rich with the money in my Savings Account, or in my 401K, or other investments, but it is working. After experiencing the pandemic, I'm especially protective of my money. I doubt that this would happen but could and I don't think any/most cruise lines can withstand another shut down. If it happened again, you may wake up one morning and read the news that Royal, Brand X, MSC, whatever filed for Bankruptcy and your money is gone, unless you have travel insurance that covers that. And many other scenarios that could happen. So, I'll keep my money close to my mattress, thank you very much. Royal and/or my TA send plenty of reminders that "FINAL PAYMENT" is due.

I haven't experienced this, but someone in this forum said that some of the crew don't like them because their bank back in their home country won't accept them. I don't know about that. But, that's not my problem. They will spend just about anywhere else in most countries. Also, they do create a good conversation with some of the crew. Some are really happy to see them. I just like to pass them out to deserving crew members. They work hard for their money and most are selfless, they send almost all of it home to their family.

Their IT office has been broke for years. What makes you think they'll fix the Bourbon problem, that just popped up, any time soon?

I'll let you know tonight, if capable! If not, tomorrow!

I'll only offer a suggestion of WHEN! If you aren't so kid friendly anymore, like we are (no, we don't dislike kids, we love kids, we just like to get away from them sometimes, cruise a week or two before Christmas or a week or two after New Years, for the most part, kids are in school, except South America. I also believe that cruises are a little cheaper then.

When we got off of the Ovation, May 20th, this year, we had to go through Customs/Immigration. But, it was a joke. I think the Customs/Immigrations are a little strung out right now. So, I think many cruise ports/passengers are on the honor system, LOL.

We try to make sure that anyone that serves us (I'm talking bar type servers) gets at least 20%. 18% is already included into the bar tab. So, I always, if the service was at least good, give the server a $2.00 bill. Specialty restaurants - I give them 20% of what I think the same meal would cost on land at the same quality and service level. I'll leave it there, Stateroom attendants and Genies are a lot more complicated. But, I will say that if I don't have contact with someone, they don't actually provide me a service, I don't leave anything. Unless the Maitre d actually comes over to make sure we are doing well, brings something extra, whatever, I don't leave anything for him/her either. Our last Maitre d and her assistant on the Ovation in the CK got a little over $100.00, they were that good. I've been on too many cruises where I never even had a word with the Maitre d, mostly on Brand X cruise line. If an attendant in the Windjammer comes over and offers to get something for us, get drinks, suggest something that just came out of the kitchen, fresh, he/she will get a generous tip as we leave. But, the zombies that just walk around clearing off the tables, zip, nada, nothing.

That's good to know. I doubt that the local pharmacies would be capable of handling 3,000, 4,000, 5,000 or more people needing at home proctored or in store (drive thru) tests all at once. And I doubt that the ship carries enough to handle it too.

I think Voom has been getting a bad wrap. I fully understand that the following is my experience and only my experience, yours my be totally different. This is just my story! I've only cruised on Oasis and Quantum class ships and I've found Voom to be very good and reliable. Perfect? NOOOOOO. But, neither is my Cable Internet Connection at home. I've uploaded video and pics to my cloud in near equal speed as my cable and I pay for 200mbs. I've watched @Matt live YouTube casts from various ships and I don't remember, but I haven't watched every one of them, being bad or real bad, especially on Oasis and Quantum class ships. Having said that, it will be nice when they fully deploy the Starlink system, if the early reviews, although somewhat mixed, of it are close to being accurate.

Wondering! If you take the COVID test on Thursday for your cruise on Saturday and for some reason the ship doesn't depart, because of weather or wherever, until Sunday or Monday, what happens with testing? Do they go ahead and use the original test or require everyone to get a newer test? Inquiring minds want to know! Is there anyone with some experience with this?

Yeeeeeep! The easiest way to look at it, at least for me, the day of embarkation doesn't count!

For the first time ever, I purchased a bottle of Kraken Rum, yesterday, at my local ABC store. Can't wait for tomorrow when I have my daughter and family over for ribs and lots of adult beverage. Thanks to whom ever mentioned Kraken Rum in this forum. Couldn't find any Ginger Beer, so I got some Dr. Pepper Cream Soda. ??? Who knows, it may be good and I like Cream soda.

Just another "Phone Answerer". If you cruise on Saturday, you can test as early as Thursday!