Posts

42

Joined

Last visited
pepperandchips's Achievements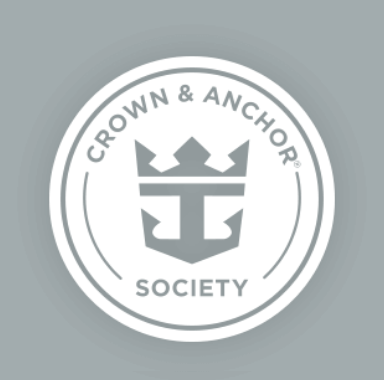 Platinum (3/7)
37
Reputation
I know many people have said the ship's blow dryer is fine but if you care enough about your routine to have a particular diffuser I'd bring your own dryer if you can possibly squeeze it in. The dryer in our stateroom was... ahhh... rinky dink? That's the most polite way I can describe it. And don't get me started on the unspeakable pump of 2-in-1 shampoo/conditioner mounted on the wall! Egads!

I am speculating, which I'm not sure is really helpful, but I think he *could* have seated us had the situation merited it. I bet a gold sea pass would have gotten us seated even without a reservation. I also didn't offer to pay out of pocket for it, but later thought I should have asked just for research purposes. Chops lunch on embarkation day was definitely available in my cruise planner for purchase so logic follows you'd be fine with a concierge reservation! We never did make it to chops for lunch so I guess we'll need to book another cruise so that I can try that burger...

Not weird at all, I'm a koozie person and a yeti person and brought both on my cruise last week and neither left my stateroom. FWIW I drank Dos Equis which was served in plastic cups poured from glass bottles so I could enjoy in the solarium pool. Somehow they never got warm on me ?

We are back and had an amazing cruise! Brilliance was just delightful. That said, we were not able to use ultimate dining on embarkation day for lunch. Chops looked full and the manager who assisted us with all reservations and checked in on us all cruise long told us he could not seat us without the Key. I was bummed until the kummelweck hit my tastebuds and then I wasn't too upset ?

I'm on the lovely looking Brilliance on Monday so let me know if you want me to check out your cabin location. We are on 8 also but waaaaay forward. We can't wait! I thought Freedom was too big so we shall see what I think of Radiance class. (Yes I know I sound like a grandma, get off my lawn!)

Oh, Jane... so sorry! I remember not so fondly going on a cruise with my family when i was about your daughter's age when there were not yet such things as smart phones but I coveted just 5 minutes in the Internet cafe to email my boyfriend (ew). I remember getting into a shouting match that was interrupted by an early version of "Fun ship Freddy" (worst idea ever). It's hilarious now but it was SO dramatic then. And I had mononucleosis at the time - who let me onto that ship?! So yes, get dd her own Voom for your own sanity next time! Now, off to read your updates! ?

We will test it for you from pleb class on Monday (I hope!) we have ultimate dining on Brilliance and we are hoping for Chops burgers (and soup) on embarkation day.

Make sure you check around. I know that there is a travel agent sponsor of this blog but there are lots of offers out there - and if you book through a wholesaler, just make sure you trust their customer service team. (For example, what if you notice a price drop? Will Expedia help you with repricing your cruise? I've never used them, so I'm not dogging them, I just don't know). I recently booked what I would consider a last minute deal through Costco and am getting a big cash card from them after I sail - to me that's better than OBC as I will be poor when I get back and need groceries ? To directly answer your question, I took the Royal confirmation number provided to me by Costco and linked it to my pre-existing Royal account profile. It was easy peasy and I've been able to view anything I need to take care of in cruise planner. But I do know if I needed to change cabins or make modifications to my reservation I'd be at the mercy of costco's phone agents.

I looked it up and it was basically a party group. It was called the Dream Weekend Cruise - I went to their webpage on my work computer and now wish I had not. There was a lot of skin showing in the photos from their events. Curious parties have been warned!

I don't like taking medication either but I swear by scopolamine patches. I get extremely motion sick in cars and on rides - I can't imagine trying a cruise for the first time without them. They don't make me feel weird at all. Your primary care doctor could probably even write you a prescription over the phone - they're not habit forming and don't have contraindications. Just make sure you wash your hands really really well after application and removal and don't touch the patch and then touch your eye. I like them much more than Bonine or Dramamine!

I would tell your wife to bring her own of all 5. Curling irons are allowed but clothes irons are not. The hair dryers provided in the cabins are little mini ones that you have to hold a button down on to operate, in my experience and research, so I will be bringing my own.

You are going to have a great time! I bought a bunch of crap for my cruise on Freedom in 2015 that I never ended up using. So of course, I totally learned my lesson and bought $100 worth of more crap for my cruise next month! ? I think the essentials are what you'd take on any beach vacation plus some motion sickness medication and anything you can't live without at home - for me, that's a small fan since I have to have the white noise to sleep. This time I also sprung for the plastic luggage tag holders, a multi USB charging hub (no surge protection - search Anker on amazon), and antibacterial wipes that my husband will actually use. He detests alcohol based "goo" that is all around the ship. I also pack clips no matter where I'm going - they're great for holding your drapes closed for a sleep in morning, holding your towel onto your chair during a windy sea day, and keeping chip bags closed on land vacations ? As for me, I'm not packing water shoes this time. I'll bring my Chaco sandals to wear to the beach - in a pinch, they can stay on in unexpectedly rocky waters, but I didn't need water shoes and regretted bringing them last time. We swear by our Deuter city light backpack - it's great for everything from hiking to theme parks, cruising and more. Towels and water bottles fit great in a small backback. As a "must have" this time, I'm bringing the ultimate dining package. I very much doubt that @WAAAYTOOO is an "old, fat woman" but if I have learned anything from her expertise it's that cruising is for enjoyment and happiness - for me that means eating great food, so I'll spend all my dinners in specialty restaurants. Your mileage might vary!

I sailed on Freedom too many years ago to have many helpful tips, but we really really enjoyed the specialty dining on her. The small cover charge was well worth the experience to me. I'd investigate the dining packages on your cruiseplanner to see if anything looks appealing to you. As far as getting to know the ship and the hang out spots, I love reading live blogs for that. Here's a great one to start: Live blogs help me really visualize the spaces onboard the ship.

Great recap posts! Your MDR food looks amazing - much more elevated in presentation than I remember. You're getting me excited and I'm not even going on this class of ship ?