 Posts

24

Joined

Last visited
Profile Information
Gender
Location
Interests

Vacationing with my wife, Fantasy football, Cleveland sports, Ohio State Football
Recent Profile Visitors
The recent visitors block is disabled and is not being shown to other users.
jbmakingmemories's Achievements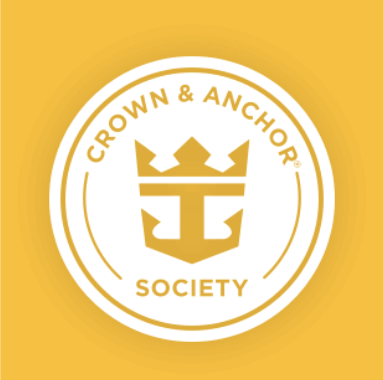 Gold (2/7)
18
Reputation
I've only been on the Odyssey (will be on SOS in 5 days!!), but the gravy for the biscuits and gravy was sweet and absolutely threw me off. Was this just an anomaly on Odyssey or is this a fleetwide gravy issue?

Thanks so much for answering my question! We are hoping to be one of the first regular people on the ships ourselves.

jbmakingmemories reacted to a post in a topic: Live from Oasis; four night 4/24-4/28 — just 2 regular girls in a balcony room

jbmakingmemories reacted to a post in a topic: Live from Oasis; four night 4/24-4/28 — just 2 regular girls in a balcony room

Thanks so much for the insight! We are planning to arrive by 10ish for our 11AM time and see what happens.

Thanks so much for the great trip report as it looks like you both had a blast! Per your report, it sounds like they weren't separating people at check-in based on times. Was this the case? My wife and I are sailing on Symphony out of Miami on May 7th and have the earliest (non-VIP) check-in time of 11am. I'm wondering what time we should get there to ensure we're one of the first "normies" on the ship.

Make reservations for shows and activities that require them! Back in November on Odyssey of the Seas, my wife and I were able to snag port day (read: free) slots on both the Northstar & i-Fly at our desired times.

Have the best time! My wife and I sailed on Odyssey in November and LOVED it!

My wife and I are pumped for our 150 Central Park meal on Symphony in 18 days! I like what I hear about these multiple entrees as here's our projected order to share: Braised short rib Pork Belly Scallops (if permitted) Tenderloin for 2 Lobster Thermidor Fried Cheesecake x2

We saw DSB on the Odyssey in November and can confirm they are FANTASTIC!!

Someone in the Facebook group for our May 7th sailing was on the ship last week. The crew told her Hairspray would not be back for our sailing no matter what the call center employees tell you. It's somewhat disappointing, but I anticipate still having an awesome time.

Ya, we booked ours at the $68 price per person a month ago for our May Symphony sailing and it's "on sale" at $73 today. My best advice (it's the advice given by many others on this board) is to book at a price you're comfortable and you can always cancel and rebook the package if it goes lower. With the current travel demands, the price of the DBP is more likely to go up than down for your sailing.

On a non-formal night in the MDR, I'll wear khaki shorts, a nice polo, and boat shoes. Nobody has spontaneously combusted due to me wearing shorts and I'm certain that will be the case in the future. On my last cruise on Odyssey I even saw people in... sweatshirts (gasp! ). In all seriousness, it's your vacation and wear what you feel comfortable as long as it's not a swimsuit, tank top, etc. which is against the rules posted earlier.

David, Call the customer service number. We had the same issue where we were booked for traditional at 5:15pm by mistake, I called customer service and the agent was easily able to change us to My Time. Now, this was after a 40 minute wait on hold

Thanks so much for the update! We sail on Symphony in 22 days and can't wait!! Aside from your issues with the RC app, how was the overall WiFi experience on the ship? My biggest complaint about the Odyssey in November was the spotty WiFi even though we had the Surf & Stream,

Thanks for the quick response, Fiona! The difference between the minimum bid and paying to upgrade is significant. We perfectly enjoyed our OV balcony on Odyssey in November and are struggling to determine if a JS is worth the $500 cost to Royal Up (min. bid).

Do you only get the double C&A points if you book a Junior Suite in your original booking or is it the same if you successfully Royal Up?