 Posts

13

Joined

Last visited
Recent Profile Visitors
The recent visitors block is disabled and is not being shown to other users.
Blue Waters's Achievements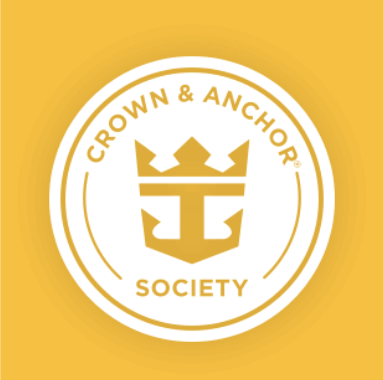 Gold (2/7)
15
Reputation
No, you will be moved to the Covid quarantine deck, and your wife will be isolated in her room. After 3 days of isolation, they will do a PCR test on her and if she tests negative, she will be free to roam, if she tests positive, she will be moved to the Covid quarantine deck.

Couple of thousand new passengers board weekly.

Day 7. Update: "Not So Perfect Day At CocoCay" I woke up in the middle of the night for violent shaking of the ship and acknowledged that we are sailing in rough seas, again, so I thought. After an hour or two, since I couldn't sleep due the the rough conditions, I decided to get up and investigate. I thought I saw some lights of another ship coming through the gap of our balcony curtain. I wanted to figure out how is that possible if we are sailing out at sea. As I've stepped outside to our balcony in the cold and windy darkness, for my biggest surprise, we were docked at CocoCay (probably for hours) and the Vision Of The Seas was docking right next to us. It's date night for Allure & Vision. Under the spell of night they transferred all the sick crew from Allure. While still dark Vision pulled away from the dock and headed out to sea. The huge waves are crushing to the shore and washing over the pier. I figured there is no way the captain going to let anybody off. At 7:30AM the captain has announced that due to the current rough conditions we can not get off. He said we will probably leave soon, but he will let us know shortly. We are hitting the buoys every 10-15 seconds and the ship is shaking violently. We can hardly wait to pull away from the pier. I hope our bow thrusters are in good condition I wish the crew a quick and full recovery. They are the best!

Unfortunately it is because Covid. Sunday morning (2nd day) the captain said we won't be able to go to St. Thomas and St Kitts, because our Covid positivity rate is 1.4% of total population of the ship (2500 passenger and approx. 2000 crew). Therefore he worked out a new itinerary (at sea| at sea| St Marteen | at sea | at sea | CocoCay | Nassau | Ft Lauderdale ). I have talked to a taxi driver from St Kitts (who I know) over the phone, I wanted to find out if St Kitts allow any ship in at all. He said yes, cruise ships are able to dock and passengers let off to explore. Which is encouraging news. We will be staying on Allure till end of January. We'll see. We haven't received an update on Covid positivity rate since then.

We have boarded Allure on Saturday afternoon. We got to the port around 4:30 PM. The parking lot was half empty. Terminal was empty, just a couple of agents waiting for last minute passengers. We were on board in less then 5 minutes. We are sailing with 2500 passengers. Life couldn't be better. As we were heading to the open sea, the captain welcomed everyone on board and reminded everybody for the new mask protocol. All crew are double masked (KN95 + a 3-ply mask) All crew is required to remind passengers to wear their mask at all time indoors. I haven't seen anybody indoors not complying so far. Even if you are sitting on the Promenade, just hanging out, everybody is masked up. The captain also prepped us for 30 knots wind. We got to Nassau at 5:30 AM but due to high winds we couldn't enter the channel. Nobody could on Sunday. Continued our voyage, heading south. The captain just announced, that we will be back to Nassau On Saturday, and we will stay there till 6:00PM as the weather conditions have been improving. He is giving us a couple of extra hours. We won't be able visit St. Thomas & St. Kitts. We will be arriving in St Marteen tomorrow at 7:00AM and we will visit CocoCay on Friday. Lot's of onboard activities, shows and entertainment. Windjammer is open for dinner, and they will have Caribbean night tomorrow. The crew is constantly wiping the hallway walls and all other public services. There are crew members serving guest at the Concierge Club. No more self service. The air in the casino is fresh and crisp. No more smoking….and no! No more people are sitting in the casino with a drink in front of them unmasked. That does not "fly" anymore. The crew is amazing, working extremely hard. Many of them working double shifts. For those who canceled this cruise enjoy the picture below

Other then the difference in the sqfsq ft, in the spacious ocean view balcony there is a sofa, in the balcony there is a loveseat.

They just glanced at the print out, they did not even took it out of my hand. Same with the vaccination card. We completed the check in on the app and we were on board in 5 minutes. We also arrive to the port as late as possible. It works great for us.

I have been told during our last boarding process, that printed version is preferred by RC so you can avoid technical issues due to poor reception inside the terminal building. You might not be able to access your negative test on your phone.

Go to this link and you can explorer every deck. The stateroom will be marked for max occupancy. https://www.royalcaribbean.com/cruise-ships/allure-of-the-seas/deck-plans/2068/03 Stateroom with occupancy up to 3 Stateroom with occupancy up to 4 Stateroom with occupancy 5 and up Connecting staterooms Indicates accessible staterooms These staterooms have obstructed views

Did Allure missed any ports so far on this cruise? And did the captain announce Covid numbers? Can anyone tell me what is the capacity on board currently? We were on Allure two weeks ago (capacity was 4000 passengers = 66%) and there was no announcement whatsoever regarding how many Covid patients on board. Although the captain did ask me if I feel safe cruising on his ship, my answer was yes, as long as I stay on deck 17 in my tiny little cruising bubble. My husband and I suppose to board the ship on Jan 8 and stay on board for a month, but I am struggling a bit if we should or shouldn't.

My husband and I used to live on RC ships full time for about 3 years before Covid hit. We had an awesome time and a fantastic life traveling all over the world, running around to catch the next flight, next ship...Then Covid hit the world and from one day to the next we found our selves grounded at our base-camp (aka home), locked up and waiting for this whole nightmare to pass. In my mind I was positive that we will be back on a cruise ship shortly. I kept myself busy with running my own windjammer in our kitchen, the cancellation aftermath, re-booking, new cancellations, moving bookings, changed ships, changed itineraries, keep track of FCCs, refunds, payment dues. Spent hours, days, weeks, months by talking to RC customer reps over the phone. Meanwhile I kept a close eye on the virus situation around the world. We were determined to return to cruising as soon as possible ,,,if it is safe and enjoyable. We currently have over 30 cruises booked, and we planned to return cruising full time on Aug. 8th Odyssey. However after a long discussion with my husband ( we are young and healthy btw) we decided not to go back to cruising just yet. I follow all the cruise news, kept in touch with some crew members, and of course kept in touch with a few full time cruiser friends who we met during our voyages. At this point and time, cruising for us would not be the same experience yet, it is too complicated taking flights, crossing international borders, restrictions, testing before flights to certain countries etc. I do not want to pretend that everything is normal, just because I can board a cruise ship. We just got an email from one of our friend who went on a cruise for the first time since Covid shut down, and he said the atmosphere is not the same at all. With a heavy heart, I've called Royal and cancelled all of our cruises for August and September. We haven't gone anywhere in the last 15 months because we were just fully focused on reclaiming our cruising lifestyle. We had to change plans and will travel within the US, dry land and follow the cruising industry. If the time is right we will be back. Just follow your gut feelings.

I have 2 friends currently sick (unrelated to each other) with covid, they got fully vaccinated with Pfizer months ago. One is in the hospital and the other had to go to the ER yesterday and got hooked up to an iv drip. He said he never felt so sick in his entire life. We live in the Tampa Bay area, FL. Adventure of the Seas had two families with covid on board last week, they had to get off in Cozumel and taken by an ambulance. My husband and I used to live on RC ships full time for 3 years pre-covid, traveling with them all over the world. I was really hoping that we can get back to our real life by now. We have 38 cruises booked, starting on August 8. We are young and healthy but we are not sure if this is the right time for us to return cruising. Which is really devastating. The last thing I want is to get covid on a cruise ship and not let back to the US. That is a very scary thought.

If you come to Florida, you can just hop on a quick flight to the Bahamas, enjoy a 3-4 night stay out there and fly back to Florida. You get three more months tourist visa this way.