Posts

21

Joined

Last visited
Recent Profile Visitors
The recent visitors block is disabled and is not being shown to other users.
HawkeyeSarah's Achievements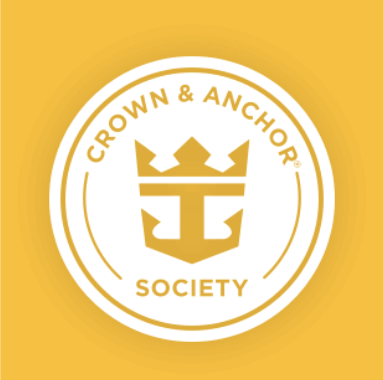 Gold (2/7)
4
Reputation
I'm trying to understand this very thing before I buy the dining package. For example, on the app there are currently no open times for Izumi Hibachi between 6-9pm any day of my 7 night cruise. I'm not sure if they hold times back until you are onboard for the folks who have the dining package, or can they fill up reservations entirely on the app purchases? I don't want to get the package if I can't eat at the restaurants I want without having to eat really early or really late.

This is our first time embarking from PC. Is there good signage at the port for suite guest check-in?

We had a very similar issue to the one you are currently in. We had a cruise booked in 2020 which was cancelled by Royal during the shutdown and we were issued an FCC for 125% of the value. We applied that to another cruise which was booked under the CwC program. We then decided we weren't ready to travel to Europe yet and decided to cancel that trip too. When I spoke with Royal's customer service to cancel, they informed me that I would only receive my initial cruise fare (100%) back in the form of a new FCC which would be good for a year from the date of the cruise I was cancelling. This made sense because the additional 25% that was issued during the shutdown had an expiration date that would have been exceed. What ACTUALLY ended up happening though was that I did indeed get all 125% back as a new FCC, which was lucky for us. We turned around and used it to book a summer trip to the Caribbean instead. It's honestly a bit of a crap shoot with these FCCs because there are so many scenarios that exist with multiple cancellations and I'm not sure Royal has treated them with any consistency. I'll be glad to be done with them!

I'm considering getting the 3 night dining package for my family. My daughter will be 12 and loves Hibachi, so I'm looking for advice on whether or not to purchase the adult vs kids package for her. For Izumi in particular, do the kid's menus still have the hibachi food options in smaller portions or is it more like burgers, chicken nuggets and that sort of thing?

Do they hold any of the day beds or cabanas back for the concierges to reserve for the suite guests by chance? We just booked a cruise on Harmony in an OS for late July, but everything is already sold out on cruise planner.

Are there any walkthroughs of a GS yet? i haven't been able to find any on YT, but lots of the other suites. I just read this article that seems to indicate they got rid of the dual sinks in the bathroom which would be a huge bummer. https://thepointsguy.com/guide/royal-caribbean-suite-neighborhood/amp/

Agree, which is why I said for me personally I will pay a higher price to book directly with Royal in order to keep the ability to manage my reservation in the future. It's a trade off for sure.

I know you asked for benefits of using a TA, but your title also mentioned cons. As a professed control freak when it comes to planning travel, I did not like the fact that Royal would not talk to me at all during the shutdown because I had originally booked with a TA due to the discounted price we got from them vs booking direct. As soon as I received my FCC, I opted to work directly with them on all our upcoming cruises and am willing to pay more to have the ability to manage my own plans.

We rented a day bed at Chill Island back in Dec. 2021. This location is the shortest walk from where the ship docks, but IMO not the best beach on the island as there was a lot of seaweed in the water and on the beach. It really comes down to what your preferences are in terms of which location is best for you. For us personally, we would have preferred being over by South Beach as the beach was much nicer but it's also the furthest walk from the ship. Also, when we were there in Dec the service at the day beds wasn't great. We only had bartenders come by twice the entire day likely due to Covid and staff shortages, so hopefully this is getting better.

I just checked and saw they have new cruises available again. I've never cashed in any of my PopSlots rewards before, but I have enough to book any of the cruises available. Is it possible to pay to upgrade your room category if one is available? I am not a huge fan of interior rooms.

I love using CruisePlum to watch how the prices change based on the different sales without having to go through all the steps on the RC site. I really wish RC would make it easier on their site to search for specific room categories.

Make sure you plan for a few extra minutes with a rideshare. We had an Uber driver who had no idea how to navigate within the port to the cruise terminal and we ended up over in the cargo ship area!

I have been watching several European sailings in the summer on Wonder and all of the sudden today all the suites for all the Europe sailings are no longer available. I highly doubt every single room sold yesterday. Is this a site issue or do you think they are doing some shuffling again?

We were on Oasis back in Dec 2021 and had bandwidth issues with streaming during the evenings. My husband and I both work in IT and attributed this to resource congestion from more people using the WiFi like us, streaming or video, which uses a lot more of the WiFi capacity than general browsing during the day time.

This is a question I have as well and hope someone chimes in here too. I would like to cancel a cruise we have booked for June 22 under the new CWC terms and rebook in 2023, but we used FCC from the CSO in 2020 and it's not clear what the "original sail date" would be.