 Posts

17

Joined

Last visited
Recent Profile Visitors
The recent visitors block is disabled and is not being shown to other users.
TickledBlue's Achievements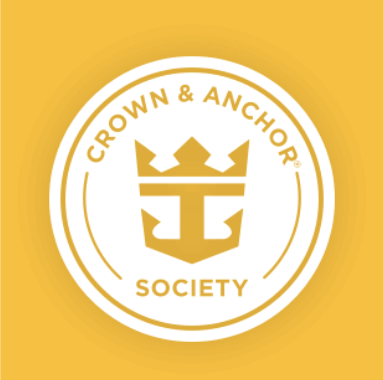 Gold (2/7)
11
Reputation
Nevermind...I could see the answer on the docked boat at 0:08 on the tour's YouTube video. It is the Sawgrass Recreation Park.

Obviously I'll end up at the Fort Lauderdale airport for any of you wise crackers I was wondering which business they'd take me. I've already been to the Sawgrass Recreation Park twice before, would like to experience someplace else.

I seriously doubt that RC could impose such a restriction on third-party excursion providers. They are typically very small companies that couldn't afford losses on operational costs for sparsely filled excursions. With omicron, they may be having staffing issues just like RC is having onboard. I have felt the sting of a cancelled shore excursion just yesterday for my cruise in 9 days with the reason "cancelled due to operational reasons". On the bright side, the email showed me that I had the $100 OBC that I was waiting for (RCL shareholder benefit).

Another anecdotal experience: Last September, cruising out of Seattle, showed up 4 minutes late and the guy in the porter area directed us to the long line outside the terminal. My wife asked the lady at the terminal entrance about it, she directed us to come in immediately. This might had something to do with my elderly father being with us. I would try not to be late either.

Just got the following email for an upcoming Jan. cruise: Updated mask protocols for departures through January 31, 2022 With the recent uptick of COVID-19 in the world and added Omicron variant concerns, we feel it prudent to temporarily tighten our onboard health protocols to require masks indoors at all times, unless actively eating or drinking. This new update also applies to vaccinated areas and venues. Lastly, in alignment with the updated mask policy, smoking will also not be permitted in the casino for all cruises departing on or before January 31, 2022. We're sorry for any disappointment that this may cause, but hope you understand that health and safety come first. Despite the new requirement, we know you will still have a great time onboard. For full protocol details, please click here. As always, health and safety protocols are subject to change. If you have questions about these protocols, please reference our FAQs for details or contact us at 1 (866) 562-7625 or 541-285-9150 for assistance. If you prefer to not sail as a result of this change or would like to reschedule your cruise, we are glad to assist. Looking forward to seeing you onboard!

Sounds interesting, may do this myself in a couple of weeks. Some questions: By 'not many people' - about how many was that? What ship were you on? How crowded was the port that day? How good was the snorkeling?

I would imagine that they already have a pretty good idea on the impacts of income of a casino smoking ban since it has been implemented on Celebrity (owned by RCG) for many years. I guess those that cruise on Celebrity is a different demographic though.

Watched a youtube video on this and the place looked great except for the murky water. The video was a couple of months old. Is the water always like that?

Pack for warm weather. Was there in early November and it was getting pretty warm (sunny, mid-80's) at 10:30am. From a quick google search: Month High / Low(°F) Rain October 87° / 73° 12 days November 83° / 69° 8 days December 80° / 66° 6 days

Jeepers! I booked my Jan. 2022 cruise on Allure of the Seas -- hopefully I won't need to use CWC.

Was there with the wife in early November (disappointed because Nassau was a substitute port for Key West). Have been to Nassau pre-COVID a few times as well. We did a self-guided walking tour and was a little disappointed since the forts there were closed to the public (COVID precautions). Getting to the point, what our experience was (on Thurs, Nov. 4 and walked from 8am - 10:30 am): There were 4 ships in port but the port/shopping areas seemed pretty empty. Probably because of a combination of: it was early in the day, ships were not full, people didn't get off the ship We felt perfectly safe as we walked around. In fact, felt safer there in November than pre-COVID because the aggressive vendors were no longer there. We walked to the Queen's staircase and only locals were there. This seemed to be cleaned up as well since there is a hospital entrance near there. The port area is under construction -- pretty much level ground at that time with some ground-moving equipment. The piers, themselves, were nicer than I remembered (it's been a while since were were in Nassau). Can be a long walk depending on which pier the ship is moored at. The straw market was closed (might have been because of COVID or maybe we were there too early at 10am when we went by). Junkanoo beach was open -- there were some food/bar places open playing loud music. We didn't linger too long but there weren't that many people there. Pier: Straw Market: Junkanoo Beach: Queen's Staircase: Downtown:

From the website: I interpret the wording as that it is good for any future cruise that you booked before Jan 31, 2022; however, it only really applies if you have a NRD or if the final payment date is before May 31, 2022. This is because you'll need to use the FCC by May 31, 2022 for a cruise through Dec. 31, 2022. I would confirm with Royal though.

I just noticed that the Cruise with Confidence is now dated to Jan 31, 2022 on Royal Caribbean's website. Still includes the free cancellations and best price guaranteed. I know that there was some doubt that it would be extended past Dec. 17.