 Posts

37

Joined

Last visited
Recent Profile Visitors
The recent visitors block is disabled and is not being shown to other users.
Cirasa's Achievements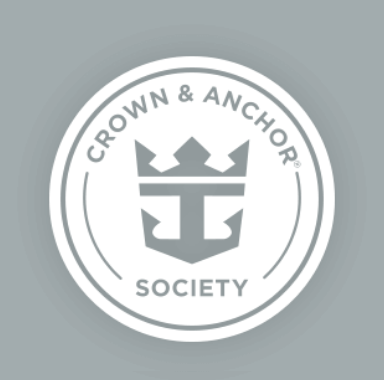 Platinum (3/7)
19
Reputation
Lines are the shortest on Day 1 when everyone is busy boarding, checking out the ship, or stuffing themselves in the buffet for lunch. If you are a newbie you likely will only get 1 try a day if you cannot stay on the board for longer than 10-15s. My last cruise in July the lines were often more than 10 people, one of the riders I met was Sky Class and they were letting him go after every 4 people. But he was an advanced rider so not sure if they will let you go more than once if you a newbie and can't stay on the board. Have fun.

Oh from what I heard from other riders it sounded like the bump in the middle was by design which I thought was odd. It makes more sense that the surface actually deformed and formed a bump.

Symphony, I went on the Oasis 6 weeks later and it wasn't that much better. Didn't stop half way but still had to crawl out at the end.

I heard from folks during my last cruise that transatlantic cruises may not be the best choice when it comes to the amount of wave time you get because there are usually many advanced riders on those cruises. Even with that risk I'd still like to go on a transatlantic cruise at some point.

All my cruising decisions are based on the Flowrider too, nothing wrong with that when nothing on the ship is nearly as fun or valuable to do (to me).

Your son won't miss much if they don't let him through. The Ultimately Abyss is more like an ultimate disappointment, it's too sticky and I ended up stopping a couple of times during the slide and had to crawl out of the tube for the last 20ft.

That's not bad, I was worried it was gonna be 90%+ like some of the other ships recently.

I usually bring my fav Haribo gummy bears onboard and store them in the fridge (I like them cold). Excellent treat at the end of a long night.

My wife and I are going to be on this cruise as well. You'll find me on the Flowrider all day everyday!

It's easy breezy there don't worry, drop your bags off, drive 50 more ft to the parking garage, park and walk 50 ft back to the terminal.

I love doing the standup surfing on the Flowrider, to me it's alot of fun and I get a very good workout from it. I don't get to do Flowboarding on land (no Flowrider near me) so I try to get as much time in on the ship as I can.

Are these free chairs and umbrellas throughout the multiple beaches in Labadee? We reserved one of those clam/shell for our upcoming trip but may cancel if chairs and umbrellas are readily available.

The Flowrider. It's about 80% of the reason why I even do cruises.

I visited PR for work years ago. If you are looking to spend time on a beach, the San Juan ones are very crowded. If you can rent a car you can drive west away from San Juan, within half hour or so there will be beaches after beaches with no one in it.

Was on Symphony last Sept and Oasis in Dec, I saw people playing pickle ball inside the basketball court every morning.