 Posts

31

Joined

Last visited
Recent Profile Visitors
The recent visitors block is disabled and is not being shown to other users.
Cirasa's Achievements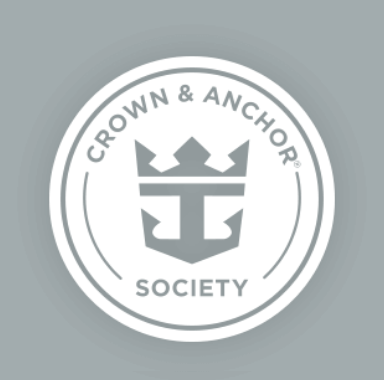 Platinum (3/7)
12
Reputation
That's not bad, I was worried it was gonna be 90%+ like some of the other ships recently.

I usually bring my fav Haribo gummy bears onboard and store them in the fridge (I like them cold). Excellent treat at the end of a long night.

My wife and I are going to be on this cruise as well. You'll find me on the Flowrider all day everyday!

It's easy breezy there don't worry, drop your bags off, drive 50 more ft to the parking garage, park and walk 50 ft back to the terminal.

I love doing the standup surfing on the Flowrider, to me it's alot of fun and I get a very good workout from it. I don't get to do Flowboarding on land (no Flowrider near me) so I try to get as much time in on the ship as I can.

Are these free chairs and umbrellas throughout the multiple beaches in Labadee? We reserved one of those clam/shell for our upcoming trip but may cancel if chairs and umbrellas are readily available.

The Flowrider. It's about 80% of the reason why I even do cruises.

I visited PR for work years ago. If you are looking to spend time on a beach, the San Juan ones are very crowded. If you can rent a car you can drive west away from San Juan, within half hour or so there will be beaches after beaches with no one in it.

Was on Symphony last Sept and Oasis in Dec, I saw people playing pickle ball inside the basketball court every morning.

If you have an unlocked phone you should look into Google Fi, that's what my wife has started, plans are pro-rated depends on when you start the service and you can suspend anytime. With Google Fi you will get internet when you are on any of the islands where cell services are available.

appreciate the info guys. "There is an app/website", are you talking about the Royal Carribean app or is this a separate app that you have to download? do you know the name of it? thank you again.

Does Royal provide free PCR tests for Canadian cruise across all its ships? planning a cruise on Symphony of the Seas out of Miami with my wife's family (they live in Canada) and would like to see if we need to take the extra costs into account. Thanks.

Wiping out (and watching people wipe out) is definitely part of the fun (as long as no one gets hurt). Flowboarding is a great exercise too, it doesn't matter how much I eat on the ship, I usually end up losing weight when I go cruising because I'm on the Flowrider for hours everyday!

Going on Oasis in 2 weeks, how were the lines at the Flowrider with 2800 onboard?

Was on Symphony last month and noticed they changed some rules as well. Most noticeable one being they won't help you do standup anymore, you'd have to get into the wave yourself since apparently RC got sued because someone got hurt when the instructor "pushed" that person in.