 Posts

54

Joined

Last visited
Recent Profile Visitors
The recent visitors block is disabled and is not being shown to other users.
griffinjam22's Achievements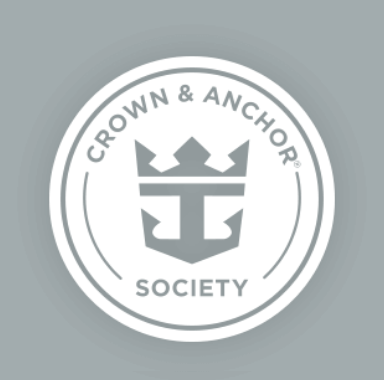 Platinum (3/7)
39
Reputation
Someone in the Wonder of the Seas group on Facebook posted some videos. Sprinkler malfunction in the Promenade. Not good…

Pretty sure I sat in this exact chair doing the exact same thing on my sailing a month ago. Sure do miss that view and the ocean breeze!

Was just on Symphony Oct 9-16 and it had 2281 passengers. I see it's increasing each week. LOVED the lower capacity. So spoiled

We were there Friday. It did not go up all day. The tram driver told us he rarely ever sees it go up and needs pretty much zero wind. He thinks it was a huge waste of investment by RC. His words…

We went to Magens bay this past Wednesday on our cruise. Originally had excursion booked through RC which gave us 2 hrs there. The weather was looking rainy so we cancelled the excursion week before and got a refund. Made a good choice. Turned out to be nice so we ended up getting a taxi there and back. It was $10 pp and there were plenty at the port and at Magens Bay to return. We loved it and wanted to stay even longer!

Just got off Symphony Saturday. It rained quite a bit but did not damper the fun! So much to see and do. We actually enjoyed the rain showers while in the Solarium in a covered area.

griffinjam22 reacted to a post in a topic: Just got Suite Upgraded to CL!!! First time ever winning a Bid!! Symphony 10/16

Thanks! We have an excursion booked for next week to go to Magens Bay in St. Thomas. But now are considering just possibly catching a cab to and from there. First time there so we don't really know what to expect

I can't seem to find a clear answer on this so thought I'd check this helpful group. How long before sailings are we able to cancel an excursion booked through RC?

If you can find out, please post how many people are on this weeks sailing. I hear it's been gradually increasing. Thanks!

That's great to know, thank you!

Hello! For upcoming cruise we have the at home test ordered through RC. But getting a bit nervous about it and want to have a back up test scheduled at Walgreens nearby just in case. Since rapid antigen test is not available in my area, I see they have a test called ID Now which provides results within 24 hrs. Based on what I read on RC website I believe this test is accepted, right? Has anyone done this test at Walgreens and can verify it qualifies? Thanks!

I'll be boarding the ship the day you get off so thanks for sharing! I'll be following along. Thanks in advance for keeping the ship in great shape for us

griffinjam22 reacted to a post in a topic: Ships ahoy Mate! Symphony of the seas sailing 10/2-10/9/21

Not sure for RC but in general it's always been advised not to laminate the cards since there may be future booster shots to add, which looks like it'll be likely soon.

griffinjam22 reacted to a post in a topic: 4 Weeks on Symphony Review- Passenger Count, Royal Up, Crew, Safety Precautions

I even tried going through putting in stating i have symptoms and it showed no availability for any days from tomorrow to 2 weeks from now. I may call the store to see what's up.

I went to CVS a couple weeks ago for a rapid test due to some symptoms I had. Test was easy and got results within an hour. Negative, just a cold… But now since then I've been checking their site for openings for upcoming dates and there are no times available at all for 2 weeks out. Makes me think they ran out of rapid tests. I keep checking. My cruise is 3 weeks away. So considering this we ordered some at home tests through RC. Fingers crossed we have no issues with the at home testing. I'm nervous about it!