 Posts

19

Joined

Last visited
Recent Profile Visitors
The recent visitors block is disabled and is not being shown to other users.
Matthew Smith's Achievements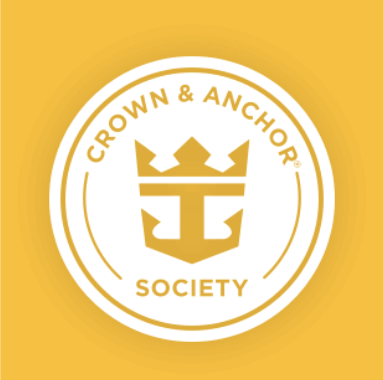 Gold (2/7)
10
Reputation
Im sailing on Oasis next year. On the ships we have been on so far we have got Premium Hot Drinks from the La Patisserie onboard (e.g Hot Chocolate with Cream) included in the Refreshment Package. Ive been told on Oasis Starbucks isnt included in the Package. Is there somewhere onboard to get Premium Hot Drinks from like the Hot Chocolate with Cream or Lattes/cappuccinos?

I was wanting the same thing afew years ago, but with the number of waters and Starbucks drinks we get throughout the day, its well worth the cost of the refreshment package. Although we only learnt this last time you can get specialty coffees in the windjammer lol.

I use a ID Card holder that clips onto my belt loop. Much easier for opening doors and doesnt get in the way like a lanyard.

Thanks everyone for your suggestions and comments. Much Appreciated. In the end i went for it and purchased the JS for the extra money. Means i can look forward to becoming Emerald and only 19 points away from diamond. Might as well do it now while i can afford it, may not be in the same position in afew years time. Cheers.

We are looking to book our next cruise before the deadline for the end of the Double C&A Points offer. Is it worth paying £1000 more for a junior suite vs large balcony, just to gain an extra 14 points? (If we go for Junior Suite, we will both be Emerald Level, 19 nights away from Diamond, if we go for Balcony we will still be Platinum level, 33 nights away from Diamond) What do you think?

Thanks for you responses. Very much appreciated. Will use this help to try and book my first solo cruise.

Enchantment of the seas - 2019 - Western carribean. Can't wait for Oasis this setpember fingers crossed. Obsessed with royal ever since.

Waiting for my cruise on Oasis but looking to book another cruise but will be a single cruiser. Is there any way to avoid the double occupancy costs? Do you have any tips for single cruiser bookings?

Snotarni reacted to a post in a topic: Cruise industry announces US sailing suspension extended until Sept. 15

RCIfan1912 reacted to a post in a topic: Cruise industry announces US sailing suspension extended until Sept. 15

Jason12, thats amazing! Thank you. I was putting the wrong number in so the Airline Locator didnt work but the Carrier Locator worked. Unfortunately we dont have seats assigned and it doesn't give us the ability to assign seats but i am sure if i call them, they should be able to help with it. I am not used to someone else booking my flights. Usually do them myself ?

1 short flight and 1 long haul flight.

Thanks Jason. I have found that Airline Locator. How did you go ahead with booking your seat on the plane?

I've booked a package holiday with RC for the 1st time. Does anyone know whether it's possible to get your flight booking details so that you can login to the airlines website to set preferences like meals, seat reservations etc? We would like the comfort that our airline seats are reserved. Thanks Everyone.