Posts

15

Joined

Last visited
Recent Profile Visitors
The recent visitors block is disabled and is not being shown to other users.
almondmilktea's Achievements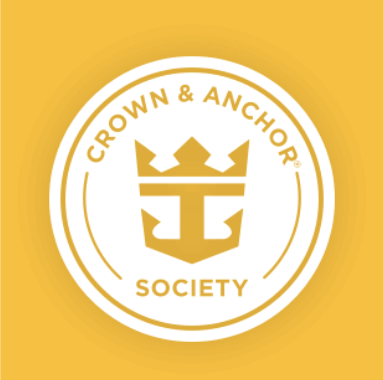 Gold (2/7)
9
Reputation
almondmilktea reacted to a post in a topic: Some useful perspective on Coronavirus from one of those on Diamond Princess

THIS. Also, consider the situation with the Grand Princess, nobody knew until a passenger on the previous sailing passed away days after disembarkation. Now passengers on the current cruise are infected. It's a huge risk to be cruising at the moment, IMO. Even if you're not considered elderly, nor have a compromised immune system, you could potentially pass it on to someone that is when you return.

almondmilktea reacted to a post in a topic: WAPO: The Demise of Formal Nights on Cruises: How dress codes are tearing passengers apart

I'll be the contrarian and say I loved the creme brûlée and had it a few times last week. This might be the reason why ? but I thought it was really smooth as well.

I'm in a Oceanview Balcony.

AshleyDillo reacted to a post in a topic: SOLOasis redubbed YOLOasis Thanksgiving of the Seas Nov24, 2019 - Dec1, 2019

Sweet, I'm signed up for the cabin crawl too. Someone on the Facebook group also organized a slot pull (on Day 3) if anyone is interested. 5 more sleeps to go!

Following....because I'm on this cruise too! Been on land for 26 years. See you on board!!

Last time I ate a dish containing eggs on a United flight, I had food poisoning and was hugging the toilet for a week. Never again. Thankfully it was on the return flight. Smart move to stay away from that!

https://thecenturionlounge.com/ Centurion lounges are offered by Amex for Platinum and Centurion cardholders. @mk-ultra the breakfast options look ?! I was there at 5am in August for a 6am flight, but most of the hot food wasn't ready until after 5:30am. Have a awesome trip! Looks like you've had a great start so far ?

Weird! My cruise (11/30/2019 on Symphony) was booked March 2018 directly with RCCL, and paid in full mid-August 2019. When I saw this post, I contacted MEI and Stephanie submitted the transfer request on 9/7. It went thru several days later. I'm sure there is a loophole somewhere!

November 30th - 7 nights on Symphony

Good to know, thanks! Certainly wouldn't be approaching random people on the cruise, that'd just be creepy, but would try to arrange it in roll call groups prior to embarkation.

So if a thrillpark cabana comes with 6 water park passes but I only need 4, am I allowed to sell the other two thrillpark wristbands? I've read of sharing the internet packages, but not this.

Queenbeecruises reacted to a post in a topic: Symphony of the Seas 10/12/2019 Star Loft Suite! Star class experience!

Wow, I've been stalking the cruise planner for price changes and it was $799 just yesterday for the 11/30/2019 Symphony sailing. Already have 4 Thrillpark tickets for ~$250, but a cabana for another $250 is tempting!

We must be on the same Nov 30 to Dec 7 cruise! Haven't been on a cruise in 26 years and I'm beyond excited.