Posts

65

Joined

Last visited
Recent Profile Visitors
The recent visitors block is disabled and is not being shown to other users.
MaritimeR&R's Achievements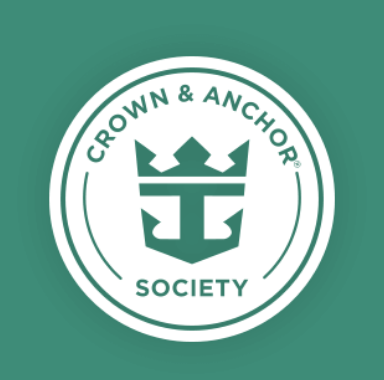 Emerald (4/7)
47
Reputation
By sheer coincidence, this afternoon, I received refunds back to my Amex for 4 of my six cruises. It took a bit of math to reconcile the amounts to the correct cruises, but eventually, it equaled out. Still awaiting about 4k more for those last two cruises -- two 11 nighters on Anthem.

I am currently waiting for full refunds for 6 cruises that I cancelled about a month ago due to not being able to sail with the Covid protocols as they stand for the foreseeable future. All were balcony cabins. 2 of my cruises were lifted and shifted, 1 was a prime cruise that I upgraded to a balcony, and the others were either paid for by in part or full by cash alone or paired with FCC's that included the extra 25% given by RC for another cruise they cancelled. At first, I tried dealing with one RC agent who seemed to not be familiar with all the cancellation rules; that was a total bust. Next, I dealt with another agent who seemed to be on top of things, though he kept using the words "should" and "likely" when responding to my questions about full refunds; I allowed him to process the cancellations, however as a backup plan. I sent an email to Mr. Bayley explaining my situation and received an email back which listed the six cruises that were being cancelled and RCG's commitment to fully refund each cruise. To date. all but one of the cruises have disappeared from my profile. I am hoping that the wait for refunding my funds - approx. 7.5K to my AMEX occurs soon.

Since its a first cruise, you could tell her that she must wear her life vest and report to the muster station.

SpeedNoodles reacted to a post in a topic: Cruises 10/1/21 thru 12/31/21 Final Pmt NOT due until 30 days before …..

As I have become ill and likely will not be able to follow the current protocols if they are in existence in Jan thru March, I am hoping that I will be able to get a full refund aa making use of the FCCs will not be an option for me.

I called C&A to find out what my options would be if I chose to cancel a few of my winter 2022 cruises. Now, I know that I must wait for the protocols for those sailings to be announced, but, essentially, I asked hypothetically what would happen if those sailings were for the coming weeks and were under the current published protocols AND I did not want to sail due to the protocols. I received two different answers to my query for sailings I described as follows: All sailings are balcony cabins with NRD of anywhere from $250. to $450. and range from 6 to 11 nights All are currently paid in full utilizing: A) my credit card b) funds from an FCC given as a result of Royal cancelling my cruise c) a combination of A&B The answers I was given - I) If in the future, I disagree with published protocols for a sailing I am booked on, I can cancel and I will receive a full refund, including my NRD. All will be refunded to the original card. 2) I will be issued a new FCC for each of the sailings that would need to be utilized by whatever dates apply. (At this time, more FCC's will not work for me.) I would love to know which of these is correct. Thank you.

USCG Teacher reacted to a post in a topic: Matt - Any word from RC on whether boosters will be required?

I can not speak as to how the who and the when of receiving a booster shot will be handled by each state, but I live in NY (not the city) and received my Moderna booster last week. I had my original doses back on Jan 18 and Feb. 14 respectively. The decision as to whether or not I should get the booster shot immediately was reached by a consensus of specialists that I see regularly. My antibody levels were not tested; they used other criteria to make their decision. I think that if anyone is unsure as to if and when they need a booster or not, they should speak with their physician. .

Given the recent cancellation of the Anthem TA and other announcements, I believe that once Anthem gets to Bayonne, it will only do 7 night Bahamas cruises as the CSO will likely be renewed at the end of Oct. When it is renewed, it is for a minimum of 3 months and that would cancel out 6 Anthem cruises starting with the 12 night Dec 12th cruise followed by a 9 night followed by the 3 11 night and then one 9 night. They could easily cancel these cruises (all were to stop at ports that now have new restrictions on them) and then change them all to 7 night Bahamas with Coco Cay. More money for them in the long run and they avoid having to try to sail with EVERYONE over 12 being vaccinated which is what some of the islands are now requiring.

If so, there go all my my Anthem Cruises. nexxt up Odyssey 8/6/8 starting Feb 26th. If it is extended in Jan. no way am i flying down to florida for one 6 night cruise. Already have my airline tickets and hotel for Florida. ---

We are still a long way off the flu season but all one has to do is pick up a newspaper or look to the news on the internet and he/she will find an article that expounds on the increasing number of Delta infections and the need to possibly reinstate the wearing of masks in many locales. The current CSO is due to expire on Oct 31st, 2021 and limits sailings out of U.S. ports to 7 nights or less. Each time the CSO has been renewed, it has been for 90 days. I am not sure if that 90 day time frame is written in stone or if it can be modified, however, if it can not be modified, it will restrict sailings at the very least until the end of January. I believe the TA's along with the 3 consecutive, eleven-night sailings of Anthem out of Bayonne will be affected along with Enchantment sailings out of Baltimore. After one nine night sailing in February, all the other Anthem 2022 winter sailings are essentially 7 night Bahamas sailings. I know after speaking with a number of people who, like myself, have lifted and shifted at least one if not more of their 11 night 2021 cruises to these sailings that we are not looking forward to another cancellation and dealing with RCG math for FCCs.

Brian, 99% of the time, I am solo. I would imagine RCG is aware of that, so I wouldn't consider your sailing solo a disqualifier.

Received my second invite -- this time for Independence out of Galveston --hoping to get one for Oasis - a port I can drive to as last minute airfare is outrageous.

I had a B2B an 11 night and an 8 night scheduled for January into Feb 2021 which were eventually cancelled. I L&S the eleven night to Jan. 9 of 2022 but could not L&S the 8 night as only a 9 night was offered for 2021. Instead I had to lift and shift to Odyssey out of PC which entailed a flight, a hotel, etc. so I added two more cruises to that one as to fly, etc. is not worth it to me for one cruise. Royal never stopped selling my 2021 cruises until they cancelled them. They also have never stopped sailing the 11 night on Anthem or the 8 nighters on Odyssey as these sail after the CSO is due to expire. Who knows what will really happen at that point. I just know that I am very tired of dealing with FCC's.

Has it really gone away? History shows us that just because Royal is still selling cabins doesn't mean they will actually sail. As we slowly inch our way to January, and though it is still five months away, i am concerned about my B2B2B sailings on Anthem out of Bayonne, NJ, as they are 11 nights each. In addition, I have a B2B2B (8/6/8) starting in Feb. on Odyssey.

Renewed mine back in January along with my Global Entry. Passport took 4 weeks and I was lucky enough to have had my Global Entry renewed without having another in-person interview.