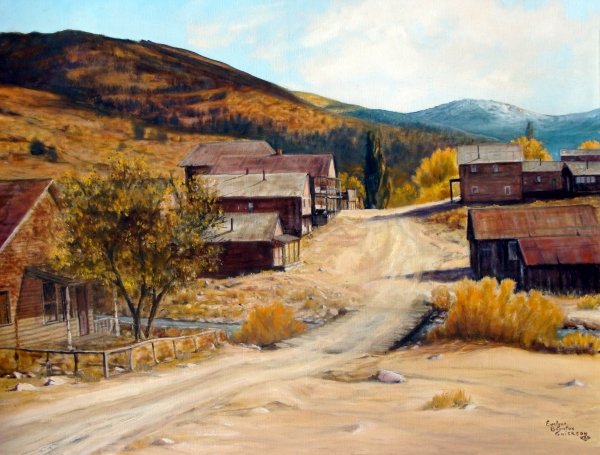 Content Count

29

Joined

Last visited
Everything posted by Pro24
I know what a tender is. Other cruise lines did tender.

Just back from a long, wonderful vacation, minus the cruise. As first timers we won't go back. Cruise hit rough waters and even crew members were having difficulty not being sick. The "patch" on my neck caused my eyes to go blurry. Then the one day we looked forward to all year, Christmas on 7-Mile beach was cancelled! They said it was due to rough waters & gave credits on excursions. Fine with that explanation ONLY to find out afterwards it was all a lie, because, friends were suppose to meet up with other ships that DID dock at the Caymans that day. In fact many cruise lines were there!

We were at Disney 2 days before our Christmas cruise on Indy, it was fine and even got on Rise of Resistance! Should have stayed at Disney the rest of the week, the cruise was the pits! Rough waters and lies. Next time go to Disney!

Follow Accuweather.com & click month after entering the location.

Thank you all! Answered the questions and then some. We have already purchased other items on sale to answer some responses. Just didn't understand the photo layout. We will more than likely get a package, maybe wait for the cruise? We will be on Indy for Christmas week. So pics will be plentiful, formal & informal I'm sure. @Mr. Candyman thank you for the listed explanations.

Hello all, Been learning allot from you all for our first cruise this December. One item I have not seen much discussion about is the Photo's. I have seen the link on the blog but still have questions because some things I have read contradict what the website says. 1. First, on my planner, it shows a discounted "All Digital -Photo Package" for $187.49 on a five day cruise. My question is, what is the actual price? Is it worth it? 2. Is this price 187.49 "per person", or does just one person in the party pay for it? I have read its only the head of t

Problem is, like everything else in life, if people keep buying it - its only going to go higher. Economics 101. A few out way the many. My baseball team will not make the playoffs, but they still sell out every game. Prices go up every year, and because they sell out, they will go up again next year. If people keep buying the product, why not increase the cost? The rich just keep getting richer.

Thanks! Yes I am going to try that Dark n Stormy everyone talks about. No grapefruit juice either. :-(

Very cool!~ Independence DOES have a Cafe Promenade! Need to fix that! Otherwise ty!

Thanks for the thread! Writing down all these suggestions. Wife and I don't drink much but let's face it, it's vacation. My issue is I can't drink Pineapple Juice and very little Orange Juice. The acidity is my biggest foe. What other Island drinks are out there that don't contain these juices????? I'm fine with coconut! Looking forward to some answers...………. thks!

We originally booked the Eastern for December but after reading "allot" of reviews, I found most considered the water temp cool to cold and air temps 70-80. We switched to Western where water is much warmer and air temps 80 or better. You might also have to deal with aftermath of the current Hurricane. All Islands you hoped to visit maybe closed. Sorry about your grandmother. Hope this helps.

My drink pkg is down to what I purchased it @ $52. Nothing else has changed and one excursion is actually more. Thanks for posting so I could check. Carry on.

A Cat 1 or 2 yes. Cat 4 or 5 no. When a storm hits an Island at 125mph for 24hrs or more its devastating. I pray for Grand Bahama & the adjoining Islands. Best we can hope for is a jog north. But its not looking that way. Then Florida. Stay informed.

CoCoCay is now in the path of Dorian projected winds 124. Its going to destroy that place. I bet allot more changes will be coming as the storm strengthens. Be careful out there!

1st time cruiser taking adult family on Indy for Christmas. First time away from extended family and we can't wait! So tired of the same thing every year. We will be on 7 Mile beach Christmas Day and can't wait to snap some pics in the sand and sun to post back home. @Stephanie we reside in MA and found a MUCH cheaper rate renting a van and driving rather than flying. We have plans to hit some fun spots in other States on the way back and take our time getting back to reality. So its an option from flying. Looking forward to the warm temps and glamour of the Christmas Holiday in the tropics!

@SPS thanks I really like this one.

@AshleyDillo thks! These are what I really wanted.

LINKS - where to buy these? Amazon...etc ??? Can I get some "links" for luggage holders when we get our tags? Also any links for land yards, as a newbie I'm assuming we'll need them. Also should they be waterproof? Lastly, and links for small waterproof bags when on excursions, assuming we'll need that too. You all are the experts, I'm listening.....thks! 157 Days to go! Yes that's Christmas my friends!

When I click on the link, it says "please ensure your sailing is within the next 30 days" (which it is not) --- how did you get in from March for a May sailing???

They probably have an email discount or shorter cruise. Mine is listed at $199. Waiting for a price discount to be posted.

DAM, I missed this one. Good for RC, shocked though!

Key member- how about leaving? When should I expect to have the shuttle meet us to get our car?

Vlgg, how did you pre-pay for parking? We are going out of Ft Lauderdale in December and can't find much on parking? I assume there is a lot and how do you pay? Thks!

Honestly I think it has to do more with packing. Your in a warm environment, pants take up extra suitcase space. I get your point but if I fly to Miami for a week, there will be no long pants in my case. Its vacation in the heat and comfortable is the word.