 Posts

48

Joined

Last visited
Recent Profile Visitors
The recent visitors block is disabled and is not being shown to other users.
RG306's Achievements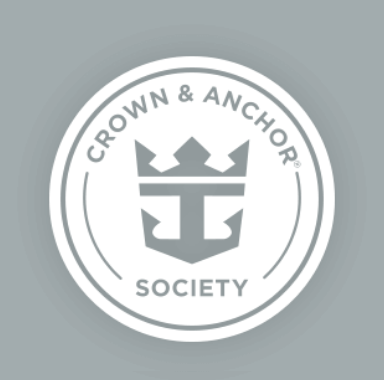 Platinum (3/7)
34
Reputation
WAAAYTOOO reacted to a post in a topic: Wonder of the Seas - September 4, 2022 7 Night Western Mediterranean

We were originally booked on this itinerary on the Explorer in 2020 then moved to the Harmony 2021 then the Allure 2022 and now we've moved to Wonder instead. We're well overdue for our anniversary and my birthday celebration. Excited to have a cruise to plan and look forward to. Hoping a roll call here might be active

I got tempted by Royal's Wow Sale and an offer by my TA while wallowing in the sorrows of my cancelled Explorer cruise a few weeks ago. We should be finishing up our cruise right now but unfortunately flight cancellations and covid restrictions that were still in place here in Canada meant it was a no-go. Now we have a year to plan, an amplified ship and a lot more onboard credit. Who's joining us?

St Thomas - Magens Bay or we love taking the ferry to St Johns. St Maarten - any beach day - Maho, Orient, etc. last couple times we've just taken a water taxi over and rented chairs in front of Holland House. They have great food and service. St Maarten also has great prices on liquor for us Canadians. Barbados - Calypso Cruises has a phenomenal snorkelling catamaran excursion. St. Kitts - Day pass at Marriott or Hyatt Aruba - Eagle or Palm Beach, UTV through ABC tours was so much fun. Curacao - We rented a car from Advance Rent A Car in Curacao and it was such an amazing experience. They provided us with a cell phone, map of sites (best beaches, view points, hiking trails, where to see turtles/flamingos, restaurant recommendation) and GPS. We had the best time and explored the entire island. Bonaire - Water taxi to Klein, or Woodwind Bonaire (it was a fantastic snorkelling experience). We love Southern itineraries and have another booked for February St Croix ad St Lucia will be new for us. Our interests are similar so I will be following closing

It's really unfortunate for full suite guests. I underestimated the impact when the announcement was first made. We were booked in a JS for September 4, 2022 and were moved to a cabin on the same deck so all is well for us. Currently, our cruise planner shows the "balance" of our reservation (we were paid in full so this is the total of reservation of the wonder before correction and moving over payment), it's over $7000 cdn MORE than what we paid just for a junior suite. We got a great deal when we initially booked on the Explorer, moved to the Harmony and then moved to the Allure. I know we are not the only ones in this situation so I'm not sure how much "incentive" Royal has to make this right for others when they can command so much more for cabins. I feel bad for people, I for one just want to be able to travel again...

RG306 reacted to a post in a topic: Anyone have the Allure bookings moved/confirmed to Wonder of the Seas today yet?

Our booking was updated today. We booked a JS deck 8 port side and were moved to a JS deck 8 starboard. Fine by me

We've definitely had a lot of conversations about booking private excursions with just us or ensuring that we're booking through operators that keep group sizes very small. I'm also not interested in doing excursions with unvaccinated people, no offence to anyone who has made that choice. But especially with European excursions that's a long day in close quarters. It's definitely a little nerve wracking.

A very good price, a lovely itinerary, some left over FCC and the double points promo convinced us to book the Explorer of the Seas as our first cruise back. Who is else is hoping to be onboard?

I have not stayed at Yve so unfortunately cannot give you feedback. We usually stay at the JW Marquis or Kimpton. Or have stayed in South Beach. however if you are reserving 13 rooms, you should be calling the hotels directly and speaking to their sales director about getting a group or booking through a company that will do that. It should gain you some sort of discount.

following, we booked a W guarantee for our Feb cruise. it's our first time ever booking a guarantee cabin, so we're going in with low expectations a junior suite in the worst location.?

Reality is, it can change again and again once you're onboard. I think this is the attitude we all need to have towards travel for at least the next year or two regardless of the type of travel we do. Be flexible. We're privileged to be in a position to do so. A smile and some kindness go a long way ?

The adventure of seas vlogs kicked it off for me. I had a Europe cruise that kept getting moved because of COVID and refused to book anything else and wasn't planning anything for the Europe one either. Now I have a southern Caribbean booked for Feb. even though both are so far out, I'm excited again and have started planning again ?

Maybe but not to be political as much as things have opened up in the US and Covid seems to be a thing of the past, a lot of countries are still very restricted, under vaccinated, dealing with COVID outbreaks, and many of these ports do not have access to the same resources as the passengers and staff of the cruise lines. Tourist dollars matter but COVID outbreaks are also deadly and costly so there likely have to be some rules in place around how freely people can travel for a long while yet. I want my family to be safe but I also want to keep others safe especially if they don't have access to preventative (vaccines) or post care we do.

I'm curious to how long this agreement is in place for as it caps capacity between 50-70% for each line and requires 95-97% vaccination rates. The article even said that NCL would be 100% vaccinated. We just booked Explorer out of San Juan for Feb and honestly, I'd be very happy to sail with all of this still in place.

We caved and just booked a 2nd. Explorer in Feb. between the price, itinerary and double points promo we figured why not. I just don't have a clue what sailing out of San Juan will look like.