 Posts

38

Joined

Last visited
RG306's Achievements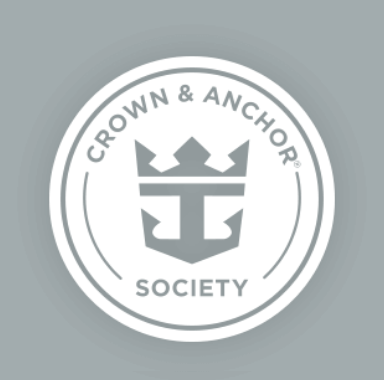 Platinum (3/7)
29
Reputation
I have not stayed at Yve so unfortunately cannot give you feedback. We usually stay at the JW Marquis or Kimpton. Or have stayed in South Beach. however if you are reserving 13 rooms, you should be calling the hotels directly and speaking to their sales director about getting a group or booking through a company that will do that. It should gain you some sort of discount.

following, we booked a W guarantee for our Feb cruise. it's our first time ever booking a guarantee cabin, so we're going in with low expectations a junior suite in the worst location.

Reality is, it can change again and again once you're onboard. I think this is the attitude we all need to have towards travel for at least the next year or two regardless of the type of travel we do. Be flexible. We're privileged to be in a position to do so. A smile and some kindness go a long way

The adventure of seas vlogs kicked it off for me. I had a Europe cruise that kept getting moved because of COVID and refused to book anything else and wasn't planning anything for the Europe one either. Now I have a southern Caribbean booked for Feb. even though both are so far out, I'm excited again and have started planning again

Maybe but not to be political as much as things have opened up in the US and Covid seems to be a thing of the past, a lot of countries are still very restricted, under vaccinated, dealing with COVID outbreaks, and many of these ports do not have access to the same resources as the passengers and staff of the cruise lines. Tourist dollars matter but COVID outbreaks are also deadly and costly so there likely have to be some rules in place around how freely people can travel for a long while yet. I want my family to be safe but I also want to keep others safe especially if they don't have access to preventative (vaccines) or post care we do.

I'm curious to how long this agreement is in place for as it caps capacity between 50-70% for each line and requires 95-97% vaccination rates. The article even said that NCL would be 100% vaccinated. We just booked Explorer out of San Juan for Feb and honestly, I'd be very happy to sail with all of this still in place.

We caved and just booked a 2nd. Explorer in Feb. between the price, itinerary and double points promo we figured why not. I just don't have a clue what sailing out of San Juan will look like.

Just one now - allure sept 4, 2022. It was recently a lift & shift from this summer. Last man standing of the COVID cancellations for us.

September 4, 2022 - it's in the title

Here's hoping 3rd time is a charm. We were initially booked on a 7 night Western Mediterranean onboard the Explorer which was cancelled due to COVID in 2020, we lifted & shifted to the Harmony in 2021 & well we now have lifted & shifted again to the Allure! Bright side, we have an amazing price on junior suite on Oasis class ship and will eventually get to EuropeWho's joining us on this sailing?

We've stayed at the JW Marriott Marquis and the Kimpton Epic & both were fantastic stays. Great views, amenities & service. Short cab/Uber to port.

We were supposed to be on the Explorer in 2020, L&S to Harmony for 2021 & as of yesterday just L&S for Allure for 2022. For what we paid for a Junior Suite & a 7 night Western Mediterranean, I will gladly L&S until we can make this vacation happen. But my god do I really hope that by 2022, I actually get to be back on a cruise ship But to answer your question, the representative didn't care about the ship for the L&S just the itinerary & date. They went through each port so it had to be very similar and plus or minus 2 weeks of the sailing date a year later.

We booked our next cruise through an agency that had group rates for 2021 secured pre-covid 19 and it was comparable to our current rate. There are deals out there you have to seek them out. Also, airline rates are the same way. Much much higher for next year. Flights for the cruise we booked are astronomical right now so we're waiting it out. We all have to remember how unprecedented of a time this is, these companies are trying to stay afloat. Many among us have lost their jobs and are facing uncertainty. Cruising is a luxury. I for one am looking forward to embarking again next year. I am also very aware of how lucky we are to be in a situation that booking our future trips (even at an increased cost) is a concern right now.

We're in the same boat but for reading week. We booked the Freedom out of San Juan. Flights have opened up and they're astronomical. More than the cruise. typically flights are cheapest on opening. We're going to hold off and hope for a price drop.

Royal did say they were protecting commissions on both the cancellation and the rebooking that an FCC is applied against. The TAs are under a lot of pressure and uncertainty, I'm glad that Royal is doing right by them.