 Posts

30

Joined

Last visited
Recent Profile Visitors
The recent visitors block is disabled and is not being shown to other users.
Frogfanatic's Achievements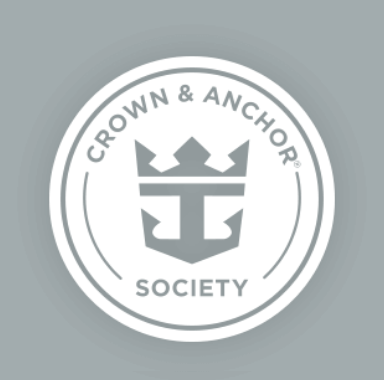 Platinum (3/7)
15
Reputation
I would absolutely volunteer for this. I understand that this would be a "working" cruise, not a vacation and I imagine a lot would be asked of the "passengers." I want to do what I can to help support the return of the cruise industry. I am also relatively young and not in the target zone of the virus. It's just exciting that this we have gotten to this point and it is even a possibility. Much more will be learned for future cruise protocol with these types of sailings.

Fingers crossed for our April '21 sailing on her. If she is anything like, and I know she is, Symphony of the Seas then she will be an amazing ship.

Frogfanatic reacted to a post in a topic: Interesting and a worrying read as I have 2 cruises booked for 2021

Frogfanatic reacted to a post in a topic: Does any one know when the drink packages discounts will be ready ?

Frogfanatic reacted to a post in a topic: Does any one know when the drink packages discounts will be ready ?

Are you saying that you don't think I would be able to get the FCC before this July sailing to put toward the trip or that I wouldn't get the refund from the initial payment that the FCC is replacing? This whole Cruise with Confidence is confusing. haha...

I have a twist to this same line of thinking. We have a May 24th HOS sailing that hasn't (yet) been canceled. We are trying to be proactive in planning ahead for another cruise and found a HOS sailing July 5. According to @michelle, this curise is past final payment and if we want to book this we cannot put down a deposit we would have to pay in full. If the May 24th cruise gets cancelled we would take the FCC. After paying in full for the July 5 sailing, can we apply the FCC and get what we paid refunded? Thank you all.

Abos-freaking-lutley!! Perfect!

Cruising is by far my favorite way to vacation. I will miss the build up/anticipation that builds as the time grows near. I will miss the vision of the ship for the first time as we pull into port and be in awe of its size. I will miss the first steps on the ship and the feeling of vacation. My wife makes fun of me, but I really will miss waking up early and watching the sunrise with a coffee at the back of the ship on the top deck then head to the gym. I could go on and on, but even though my sailing (May 24 on HOS) hasn't been canceled yet, and I'm sure it will, I am switching my sights to our April 2021 sailing on OOS.

We have a May 24th sailing on Harmony. My hope is hanging on by a thin thread. If the port situation round The Caribbean is an issue for future sailings I would be happy to spend an extra day at Coco Cay and just hang on the ship for the rest of the days. haha.....

Hello All, we are headed out on HOS in May 2020 and I have been working on or activity calendar with entertainment and activities. My question is when, or where, can I find the schedule for the different fitness classes that are offered? I am looking to sign up for one of the fitness packages, but would like to know and schedule different classes. Thank you!!

Very happy that it all worked out, but I feel for you and the disappointment. I wish you a very quick recovery and happy hunting on the Cruise Planner. I can personally attest to the incredible guidance and service of @michelle. She is da BOMB!

My apologies as I know this had been provided in an earlier post, but could the spreadsheet that was created to determine if the drink package is with it be re-posted? I have looked through a ton of posts and can't seem to find it. Thank you so much!

@wllm1969 this is a great analysis of the drink package. Thank you.

On our Symphony cruise back in May, we had the WOW bands. They are very convenient as others have said, but what was not convenient was having to take it off every time we ordered a drink anywhere on the ship. I hope in the future RC offers the staff mobile scanning devices for the WOW bands. Then they would be a perfect accessory for the cruise.