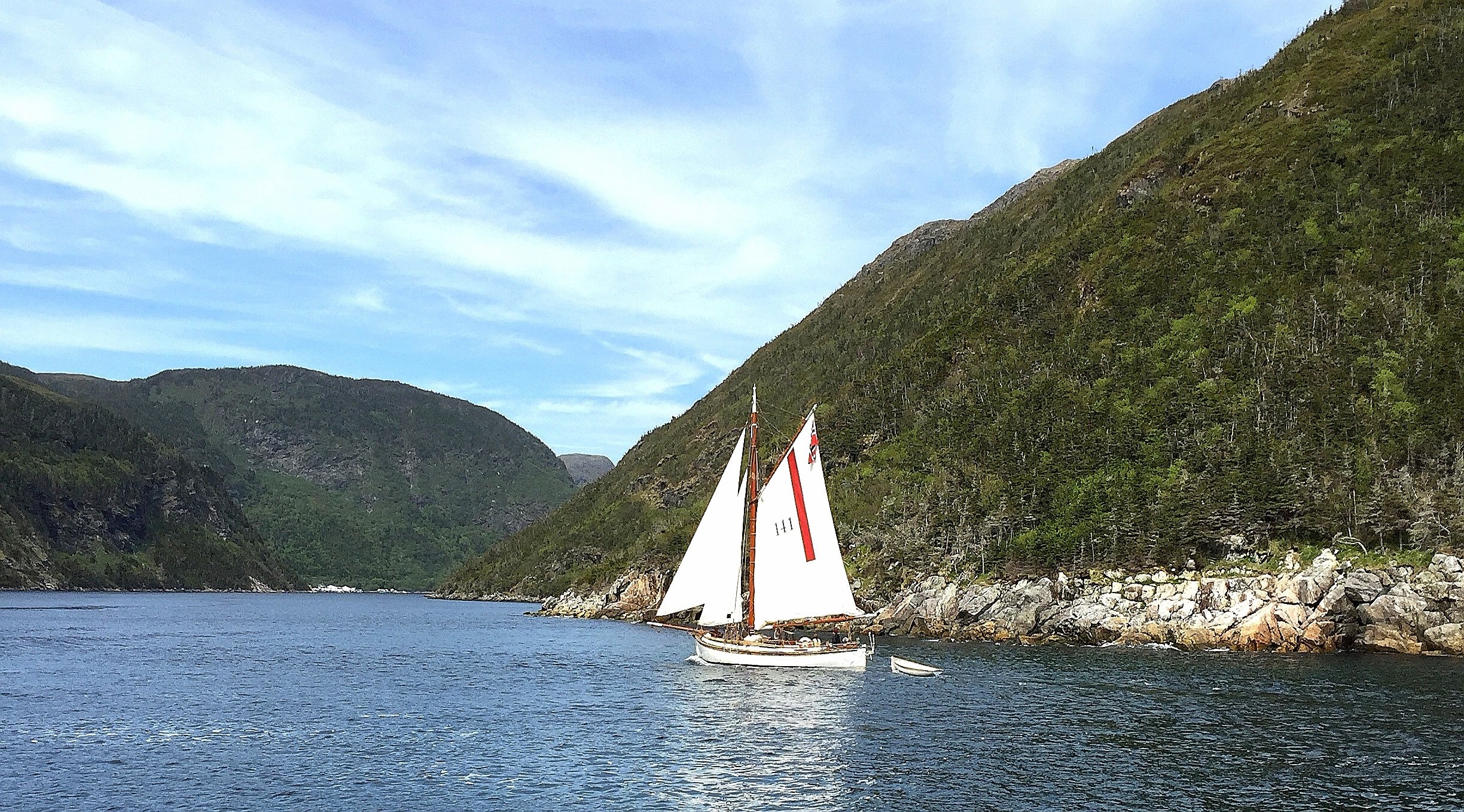 Content Count

199

Joined

Last visited
Everything posted by KenCP
After having all cruises cancelled in 2020, and Anthem Transatlantic cancelled for 2021. I did lift and shift to Allure of the Seas April 24, 2022. Maybe if cruising resumes before then we can book something in 2021, but not looking good for 2021 so far.

Michael Bayley just announced the retirement of Empress of the Seas and Majesty of the seas will be leaving the fleet. I wonder if Vision of the Seas is next?

@Chmusar @michelle My agent just got back to me and it was on error on Royal's side. It happened to a couple other people as well. Just hoping to get my discounted packages back for the same price. I am still expecting the sailing to be cancelled but after final payment date. I thought it was strange that they would cancel this far out but you never know these days.

Just heard back from my agent and it was a human error that my cruise was cancelled and all my purchases cancelled. Now let's see if they will give me back my great discounts that I had in my packages. Probably going to be cancelled anyways the way things are going.

@Chmusar My travel agent has not contacted me yet. Royal just refunded my onboard purchases due to cruise being cancelled.

Just got an email from Royal and the Anthem of the Seas Trans Atlantic for April 2021 is cancelled. If the Trans Atlantic are not released for 2022 yet, I guess there is no Lift and Shift option for us?

***Just heard back from my agent and it was a human error that my cruise was cancelled and all my purchases cancelled. Just got an email from Royal canceling my Anthem of the Seas Trans Atlantic April 2021 from New York to South Hampton. Third cruise booked that has been cancelled, hopefully I will be able to do that one again in 2022.

I have gotten refunds for My Vegas on board credit for 2 cruises, which were free to begin with. Royal refunded my credit card the on board credit!

Canadians have to go to the UK to get flights home. As per the rules of the CDC Royal would have to arrange private planes to get the Canadian crew home. It was cheaper to sail them to the UK and put them on a direct flight to Canada. No crew arriving in the US can use commercial flights to make their way home. That is why all the cruise lines are using ships to take then crews to countries where the governments are letting the cruise lines use commercial flights. From CDC: 1. The cruise ship operator must transport those disembarking directly to non-commercial transportation, whi

Royal currently has enough money to operate for quite some time. They have just uncreased their line of credit by $500 million. The US government will be there to help if it came to that As well they many ships that if they had to they could sell a ship or two. If everyone booking was to be refunded, then it may cause a major cash flow issue for all the cruise lines. They are not currently operating so the expenses for the ships are drastically lower at the moment as well.

@PieEater Yes, it only relates to the cruise fare. Everything else is purchased separately and is refunded to the card you purchased it on. You will then have to book it again for your nrext cruise.

I would think that Royal would have the crew in separate rooms just until they know there is no one infected with Covid19. I bet they will all take turns docking in Coco Cay so the staff can get off the ship at some point.

Ports are filling up. These are just a few that I checked on recently. MIAMI: CARNIVAL HORIZON, SCARLET LADY, NORWEGIAN ENCORE & OCEANIA RIVIERA 3 SHIPS ANCHORED OFF SHORE MSC MERAVIGLIA & MSC SEASIDE MSC ARMONIA) NASSAU: SERENADE OF THE SEAS, SEVEN SEAS EXPLORER, NORWEGIAN ESCAPE & CELEBRITY REFLECTION COCO CAY: SYMPHONY OF THE SEAS, HARMONY OF THE SEAS IS HEADED TO COCO CAY PORT CANAVERAL: MARINER OF THE SEAS, NORWEGIAN SUN, NORWEGIAN BREAKAWAY, DISNEY DREAM, CARNIVAL BREEZE & CARNIVAL LIBERTY, DISNEY FANTASY ANCHORED OFF SHORE PORT EVERGLADES: CE

@benfalconer what cruise line and what ship? You did not mention that in your post.

@Rene Desmarais both cases on Jewel were negative. UAE has closed all its ports to all cruise ships, that is the reason they were returned to port.

Oh Nooooo NCL! And they just put a ship up for collateral, they may end up loosing that if they share prices tank, and lawsuits happen if this is true.

Hopefully things will calm down, and resume to normal after 6 months.

#stillgoing Unless: Air travel between US and Canada is shut down, or RCL cancels, or Canadian Government stops travel, or if an mandatory 2 week isolation comes into effect if you leave the country.

Viking is suspending all cruises until May 1, 2020 https://cruisefever.net/viking-suspends-all-cruises-until-may-1-2020/?fbclid=IwAR1tX53TNC0bxqWJ0IC79d1bALt-OkZvrKvWhIw5i4kd9YxvLzSvGBBKdzc

Jewel of the Seas had to return back to Abu Dhabi and cruise is now canceled, but cruise ship being used as a hotel in port now. UAE closed all ports to cruise ships. Ben with Cruise with Ben and David is on the ship now and just updated on Instagram.

WHO has officially now declared Covid19 a pandemic. https://www.who.int/dg/speeches/detail/who-director-general-s-opening-remarks-at-the-media-briefing-on-covid-19---11-march-2020

@gi333 Best to check with your Travel Agent, but yes you should get the $2500 in FCC. Any excursions or drink packages etc.. will be returned to your card that you purchased them on.