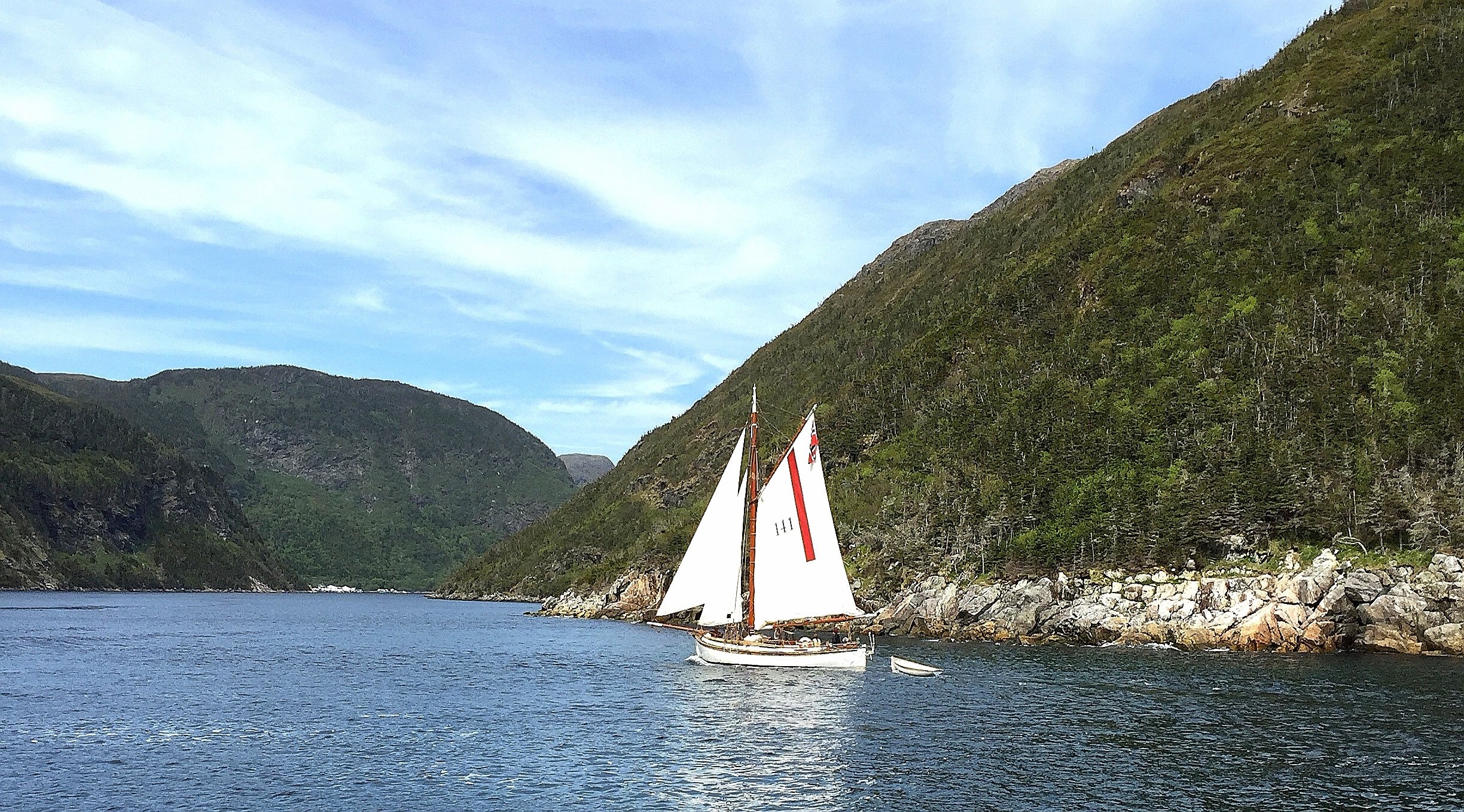 Posts

223

Joined

Last visited
Everything posted by KenCP
@WAAAYTOOO finally one of the transatlantic crossing that I had booked may go through! It was on Allure and got moved to Wonder of the Seas, so not cancelled. I still have hope to get back to cruising after all the canceled cruises.

Wonder of the Seas - April 20, 2022 (FLL - BCN Transatlantic)

Anyone have their bookings moved and confirmed for the transatlantic trip April 20, 2022? Today is the day it is supposed to happen just wondering if you got the same type cabin.

Are you able to get the third shot in order to match your vaccines. I believe in Quebec they are now offering the third shot to people that had a mix of vaccines or are immunocompromised. You may want to contact your local health authority to see if you can get the Pfizer shot which is now be named Cominarty.

@Marlena Manulife has Covid19 coverage. Attached is the link they sent me to show what was covered. My regular travel insurance company I use did not have any coverage for Covid related issues. https://www.coverme.com/content/dam/affinity/coverme/english/documents/coverme-covid-19-pandemic-travel-plan-policy.pdf

Only travellers with approved vaccines will be allowed to enter without quarantine. The only approved vaccines for Canada are Moderna, Pfizer, AstraZeneca, Johnson & Johnson. All others such as Sputnik V, Sputnik Lite, Sinopharm,etc... are not approved and would considered not vaccinated.

You also have to a printed copy. I am sure by January it will change. It would be nice if there is a worldwide vaccine passport, which I highly doubt will happen. Governments around the world would never be able to agree on it. Countries do not recognize all vaccines. Most countries do not recognize Sputnik IV, some do not recognize Astra Zeneca , etc...

With people now being able to board ships without vaccination in Florida are people traveling without insurance? I am fully vaccinated and it is a requirement for most travel insurance companies in the fine print for Canadian Insurance Companies to be covered for any covid related sickness. The price increase in insurance was minimal for me, as. my credit card currently does not cover Covid related sickness insurance. It would be very costly if you do not have coverage and are disembarked in a port and have to pay out of pocket. Then get back to your country of residence.

@KirstenCapeTown I had some of my refunds done on one cancelled cruise almost immediately, and the other which was a back to back cruise it took 4 weeks. It can take up to 30 days due to the amount of refunds they are currently doing for cancelled cruises. On the cruise that Royal cancelled took the longest. It was 45 days but that was when they cancelled all cruises in the very beginning of the pandemic.

@Matt posted an article which you can look at. This will maybe answer your question you may have. https://www.royalcaribbeanblog.com/2020/06/15/top-things-you-didnt-know-travel-agents-can-do-your-cruise-vacation

It is usually her relief back to back, Captain Costas Nestoroudis. In her horn salute she did say "Sea you in 3 Months!" So I can only assume he is coming back. They usually are on contract for a couple of years, so this would just be his time off.

John Oliver's white VOID. Or maybe it is the fog at sea!

She is currently working on Celebrity Edge , just started her 3 month contract a few weeks ago and Bug is with her.

Royal Caribbean Group and Carnival Corporation will push ahead with a return to cruises this summer despite two guests onboard Royal Caribbean's Celebrity Millennium ship testing positive for COVID-19. https://www.cbc.ca/news/health/cruise-lines-say-no-change-on-sailing-plans-after-new-covid-19-cases-1.6062225

Also after booking flights I realized that if you book now you can change your fligthts with no penalty up to 2 hours before flight. From their website: "The get booked and ready sale" Can't wait to pack your bags, board a plane and set off on vacation again? Satisfy your wanderlust cravings by putting that future 2021 or 2022 trip in your calendar. Act now and save on all destinations for travel all the way until May 31, 2022**. Book with the freedom to change your travel date or destination, up to 2 hours prior to your departure with no change fee, just pay the fare difference if any. Hurry, offer ends June 11, 2021. ** Blackout dates: December 16, 2021-January 6, 2022, February 26, 2022 – March 20, 2022.

The Key would not be worth it.

Only seen a few US (CNN, FOX, Washington Post and CDN (Global website) news reports this morning. Wait until all the negative cruise bashers get wind of it!

I am booked for this cruise! Had 1 transatlantic canceled, that one lift and shifted and then that one cancelled. Hopefully this one will be ok. 2 cruises for the Caribbean cancelled too, so fingers crossed for the test cruises.

If you have a transatlantic cruise booked and the oneway airfare was absolutely ridiculous returning to Canada they have a pop up sale on now that ends today. I looked at a oneway from Barcelona and the cheapest I could get was $3200 on any site. Even booking a return flight was crazy. Last evening a pop up came up on a web page so I checked it out and the oneway flights were still over $3000 so I looked at the price of a return flight and it was only $835 taxes included return. No brainer had to book. Last time I flew from BCN it was almost that in taxes and fees alone. Worth a look if you are planning a cruise or any other travel. There will be nore sales I am sure but with airlines trying to recover losses who knows what the prices will be.

https://www.washingtonpost.com/travel/2021/06/10/cruise-covid-celebrity-vaccine/ Onboard testing is working, and we are getting a glimpse into what will happen if passengers test positive will cruise is underway. The cruise is continuing with the passengers in isolation and will disembark as scheduled. Hopefully with the onboard contact tracing they will be able to keep it under control. Fingers crossed for all the test cruises that will be underway soon.

Congratulations @CHRIS WONG Can't wait to see the new ship in your Vlogs. Safe travels from the UK to the USA.

Will passengers be tested during the cruise? If passengers who test positive will they be disembarked at the next port? That is reason I am not willing to book a cruise before next year until they get everything figured out. Too many unanswered questions from all the cruise lines. I do not want to be quarantined on a cruise, stuck in my room waiting for a port to allow the ship to disembark for days. That is not a vacation.

I had 3 cruises booked, had no problem getting refunds for 2. One cruise I did lift and shift and then that transatlantic was then that one was cancelled. It took awhile for that one to get refunded, so i just did another lift and shift to the 2022 transatlantic on another ship. Onboard purchases that were refunded were hard to keep track of. Royal refunded each one one separately and sometimes they were partially refunded on different days. In the end it all worked out. Hopefully yours gets worked out soon.

After having all cruises cancelled in 2020, and Anthem Transatlantic cancelled for 2021. I did lift and shift to Allure of the Seas April 24, 2022. Maybe if cruising resumes before then we can book something in 2021, but not looking good for 2021 so far.