 Posts

15

Joined

Last visited
Recent Profile Visitors
The recent visitors block is disabled and is not being shown to other users.
elizbit's Achievements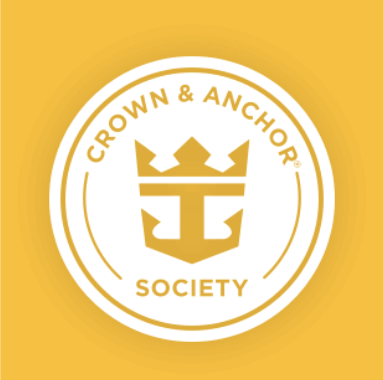 Gold (2/7)
8
Reputation
Just wanted to share that I saw from a royal Caribbean crew member on Instagram (@cassaragon) that any crew disembarking early because of the cancellations will still receive 1 months pay. This makes such a difference for crew who are supporting families at home. Royal is really taking care of everyone as best they can and I'm so happy to see it!

Just confirmed with customer service that our sailing on vision of the seas scheduled to depart San Juan tomorrow is included in this. We arrived in San Juan yesterday. Currently changing our flights to return home tomorrow instead. Any thoughts on whether crown and anchor points will still be awarded for cancelled cruises?

elizbit reacted to a post in a topic: Who would ever let go of your child, even if there was no glass there?

I sailed out of Boston to Bermuda this past September and loved that itinerary! Being from the area it was so nice to cruise without needing a flight.I'm pretty disappointed that the only itineraries (save the repositioning to Florida) are to Canada and New England for both 2020 and 2021. Living here I have very little interest in those itineraries.

Voom is the ship's wifi, and if you want the ability to go online on your personal devices you will need to pay for this. You can purchase it several says into your cruise and only pay for the days you have left, I often find this the most affordable option for ship-wide wifi. As for the desktop computers in the Royal Online venue, I'm not sure what the cost structure of these is. I would think that these are separate from Voom, but still carry a small charge.

I sailed Serenade's first sailing after her transatlantic in September, meaning they day I boarded was the ship's first arrival in an American port in months. Because of this, There were a number of inspections going on, including coast guard. We were not delayed at all in boarding, and boarded around 11AM. The inspections seemed to be being performed amidst the guests -- I think most things that they are inspecting aren't in guest areas anyway. I wouldn't change your arrival plans, I think it's likely you'll be allowed to board while inspections are ongoing.

She was last renovated in 2012, and doesn't appear to be scheduled for dry-dock any time soon: http://www.royalcaribbeanincentives.com/content/uploads/2018-2019-Fleet_Guide.pdf I sailed on her last month and didn't see many signs of wear and tear though! She's a great ship!

Your stateroom attendant will leave at least one gratuity envelope in your room towards the end of the cruise and you can get additional at guest services.

I agree with this sentiment. We stayed in a central park balcony on Symphony last March, and the perks were the only reason we chose the interior balcony over an ocean view. And we had to ASK for the perks - Our stateroom attendant didn't know anything about them! We didn't like the lack of privacy (rooms directly across from you means constantly closing and opening curtains for privacy) and didn't use the balcony near as much as when we have had an ocean view balcony because, well, no ocean view. The view of central park was nice, but we spent more time physically in central park than on our balcony. Without the perks, I see more negatives than positives on those interior balconies. Will be interesting to see if something else to incentivize booking there is rolled out in 2020.

I have brought my mini-steamer on 4 cruises now and it has never been confiscated from my suitcase. We are always very careful to unplug and empty it when not in use (both at home and on the ship). I agree that since hot hair tools are allowed, it doesn't make sense that a steamer is not.

Here is a copy of the next cruise promotions from my sailing last week: We took advantage of the book later for the discount deposit. Hoping to combine with an online sale and that the 2021 itineraries come out soon!

On my phone now, so I can attach the pictures I took of the platform. @WAAAYTOOO thanks for the reply! Interesting that they would invest in the set-up and not use it long term

I remember reading somewhere that Radiance class ships have their Centrum outfitted for aerial shows. I just returned from a sailing on Serenade and the only shows in the centrum were all "ground" based on the stage on deck 4. We asked the bartender at the R bar about it, and he had never heard of it. On deck 12 or 13 you could see a platform above the centrum that looked to support moving ropes etc. so it seems like this was definitely a thing at one time. Wondering if they still do these shows and if not, why? We were looking forward to it!

@twangster thank you for the thorough explanation!! Am I understanding correctly that FCCs can be used on an already booked cruise?

Just got the unfortunate news that our Boston to Bermuda cruise on Serenade next week has been shortened by a day due to Dorian's effects on the arrival of Serenade's Transatlantic crossing. We are being offered a 1 day future cruise credit for the inconvenience. Needless to say we are less than thrilled about the change of plans, especially considering it brings our 2 days in Bermuda down to one. Can anyone with experience with FCCs give a quick explanation of how they work? How soon will this be granted? Will it show up on my royal caribbean account or do you have to jump through hoops to use it? Will this FCC include the cost of one day worth of packages that I had booked (drinks, voom, dining)?

I was also on this same symphony sailing, I did see the hostess bringing groups to tables during one of the sea day lunches, so it may just depend how crazy they are expecting it to be. Great summary @WannaCruise! Makes me miss it even more. The come down when you get home is so hard.